Kit Triumph Bobber 1200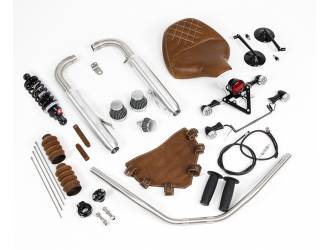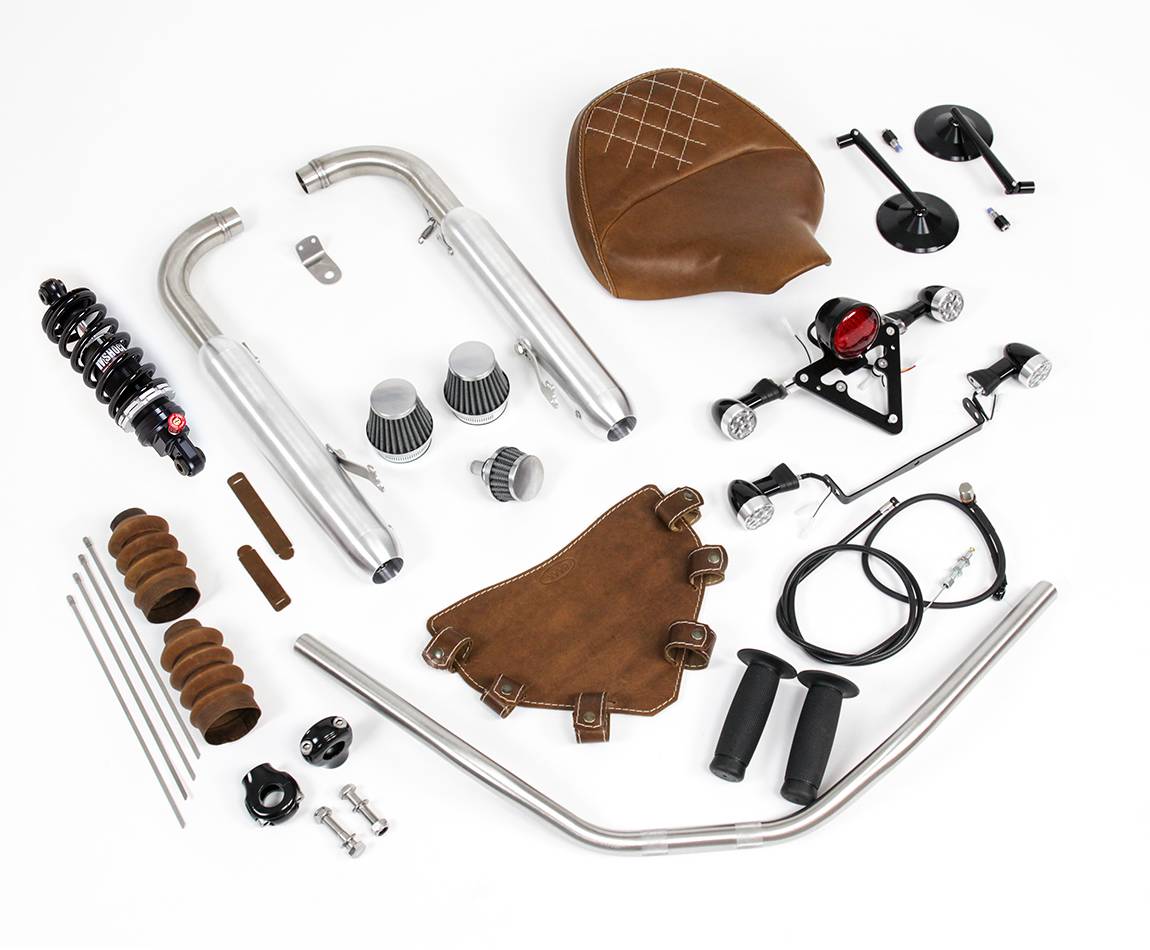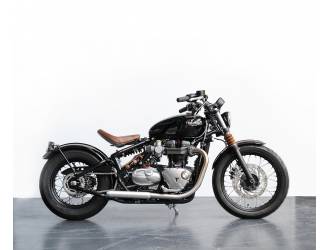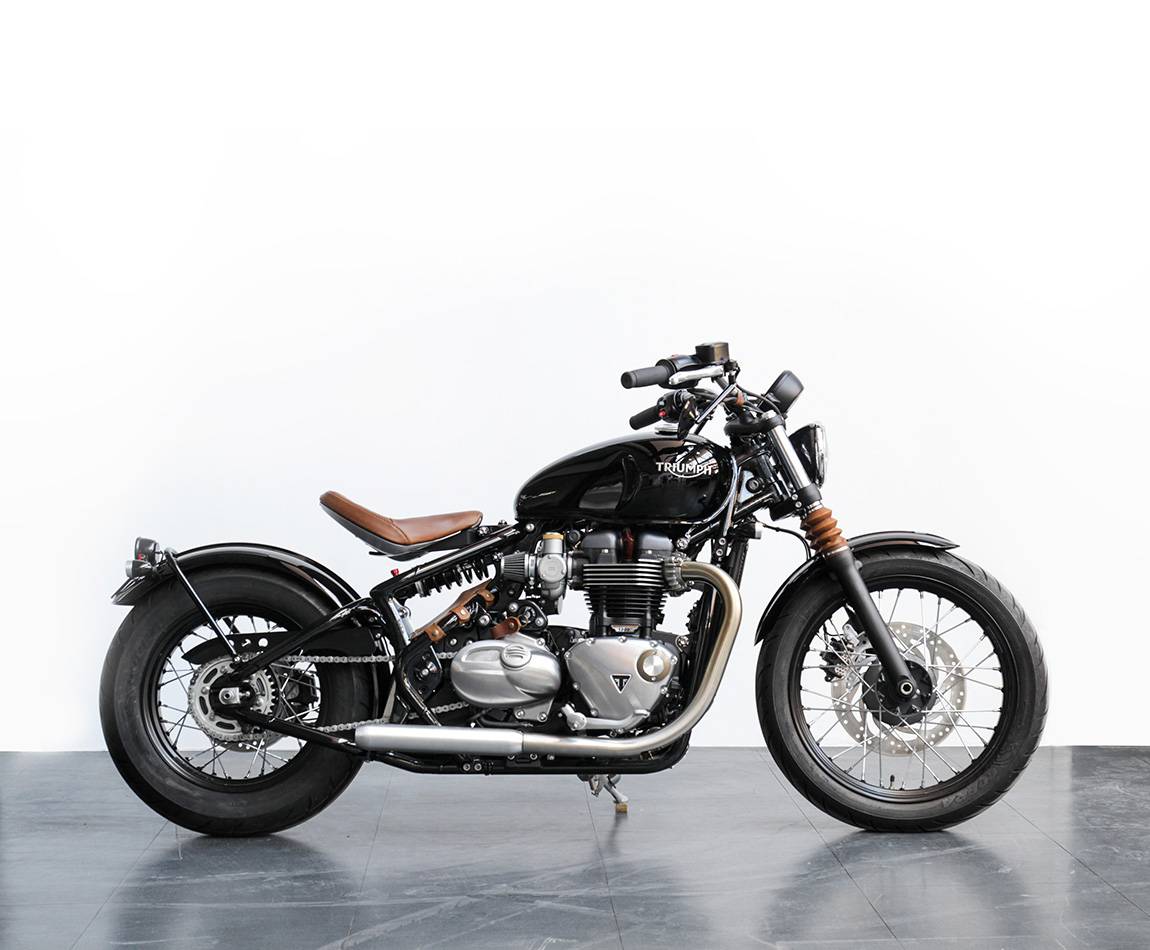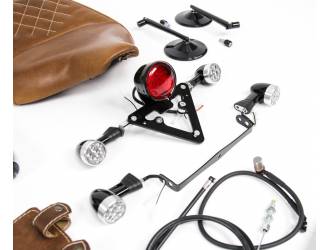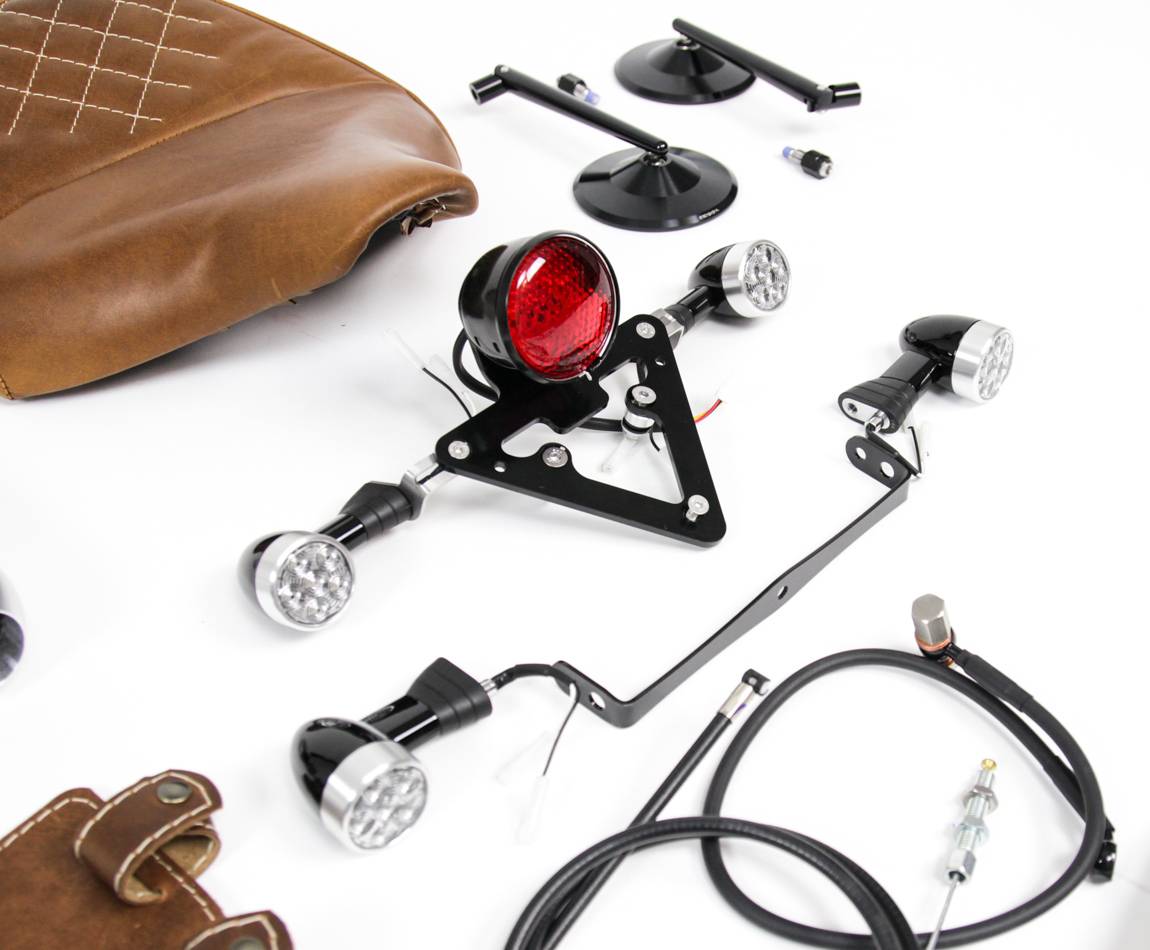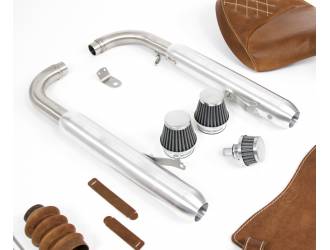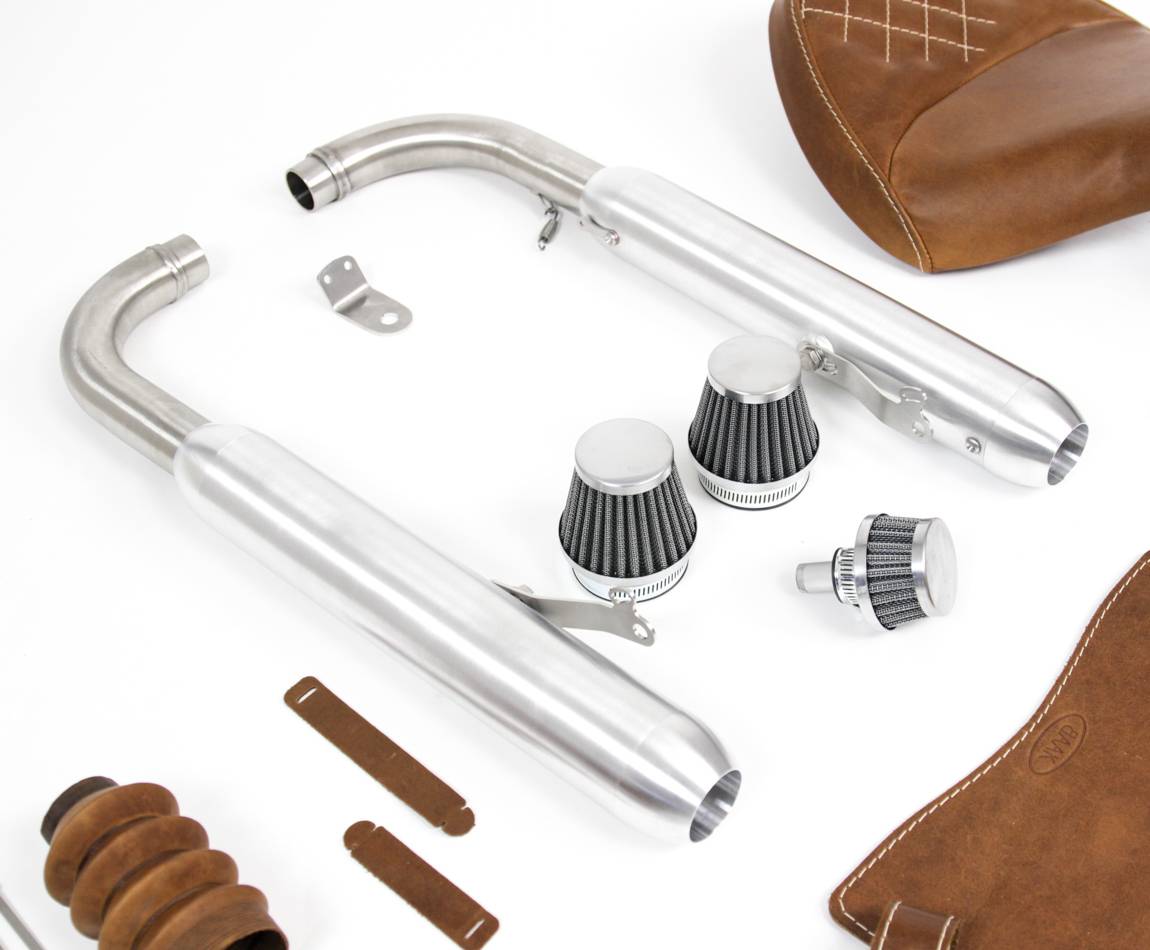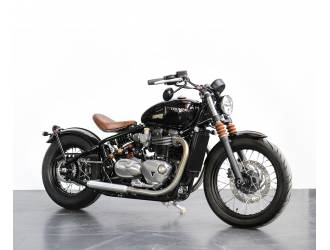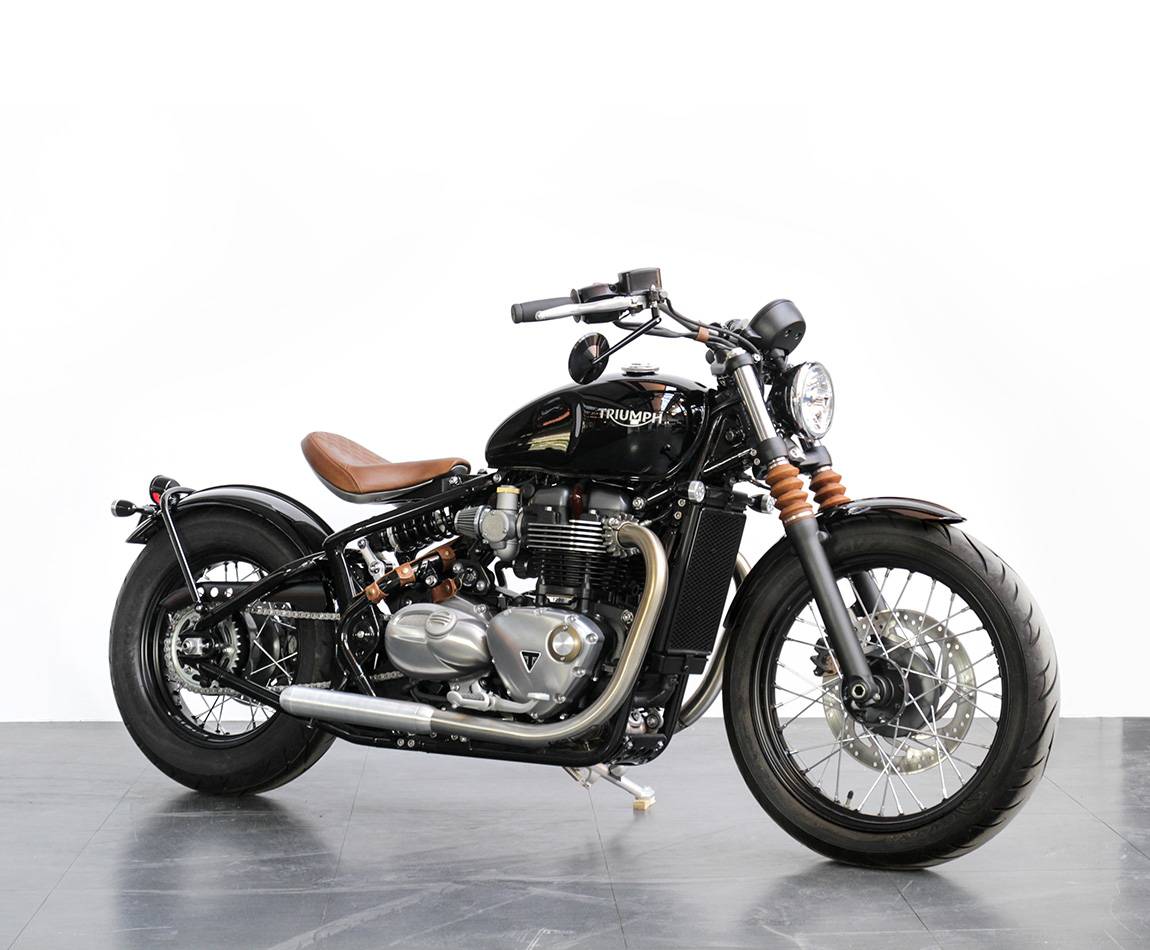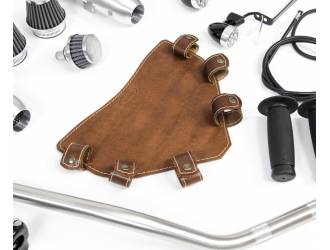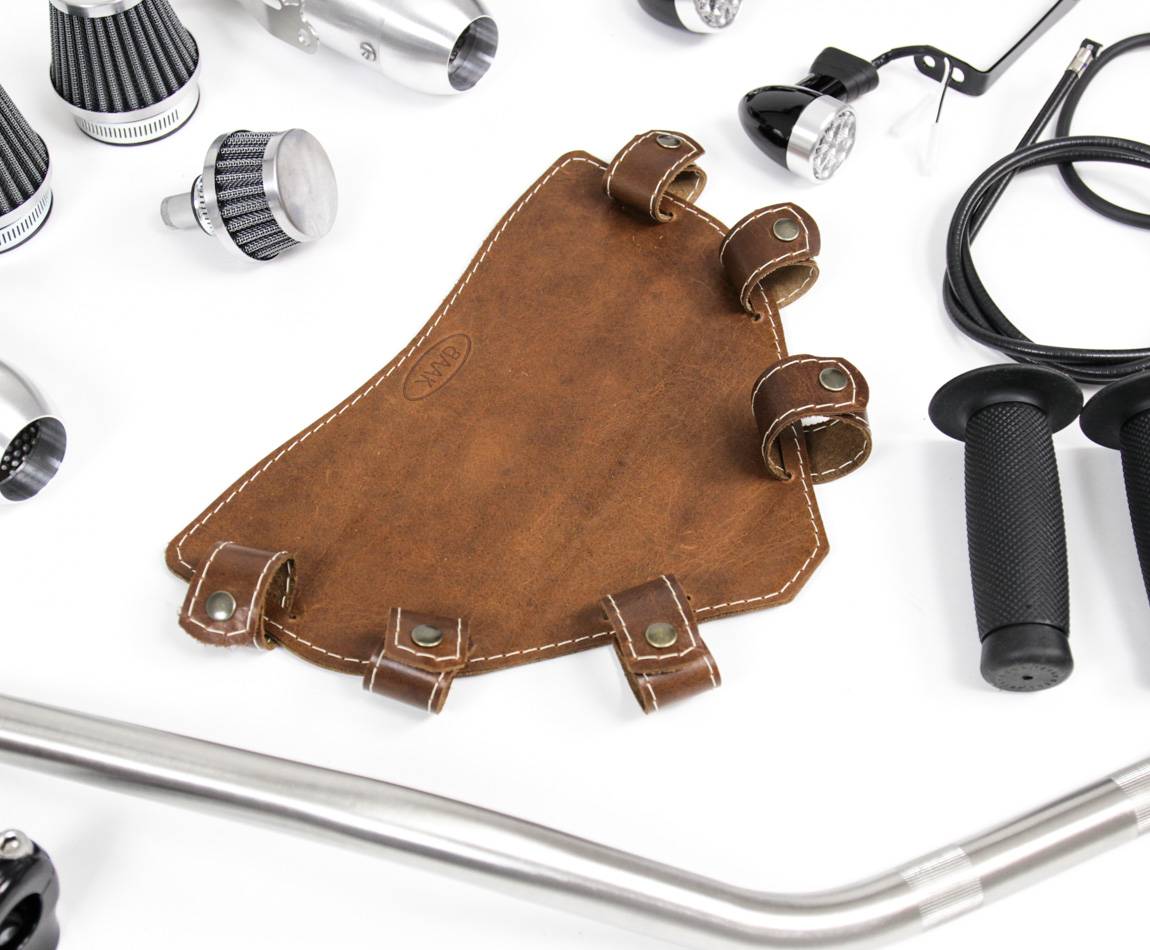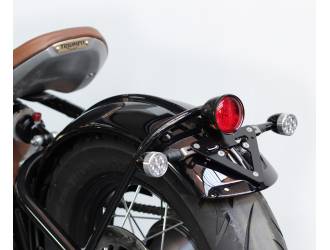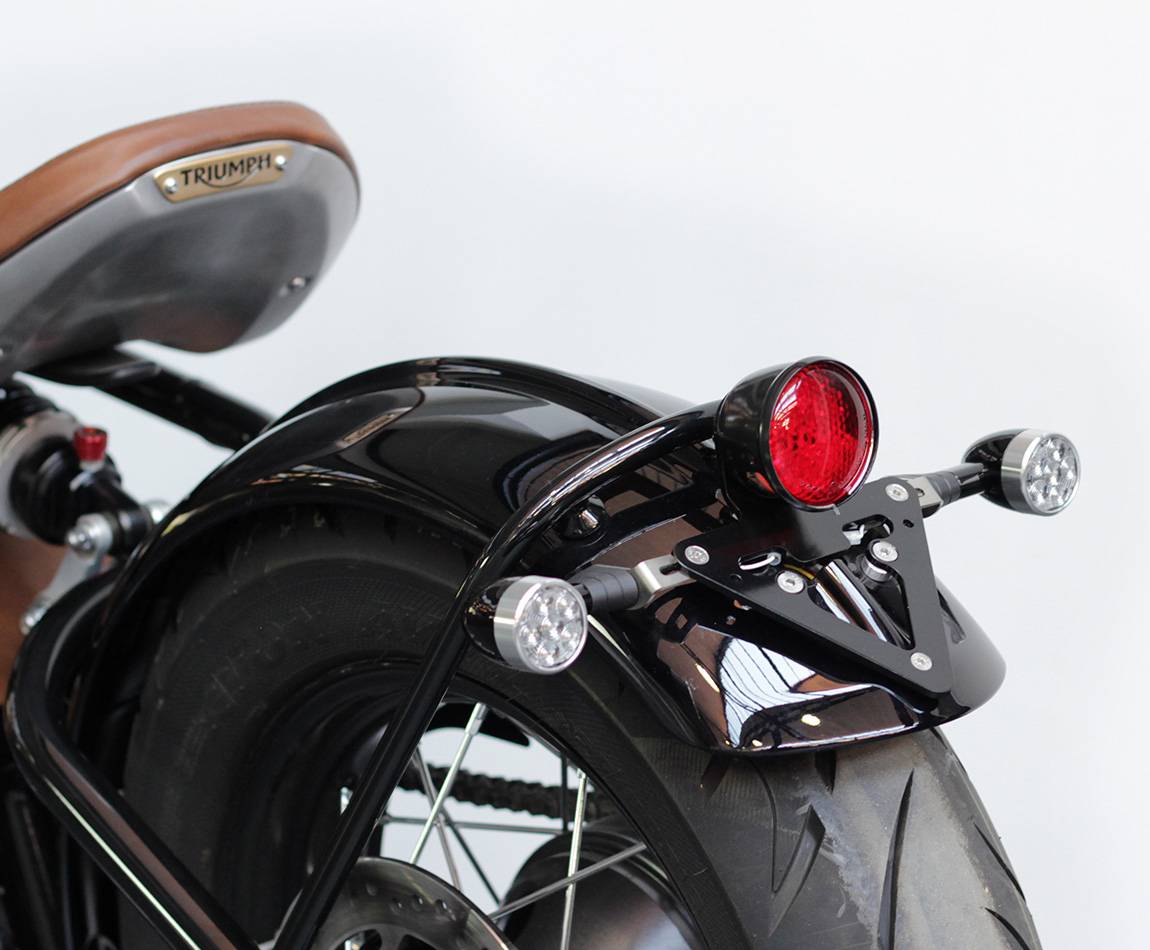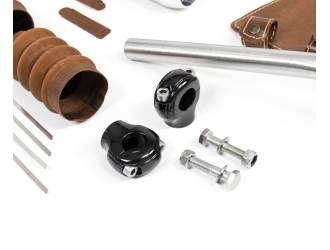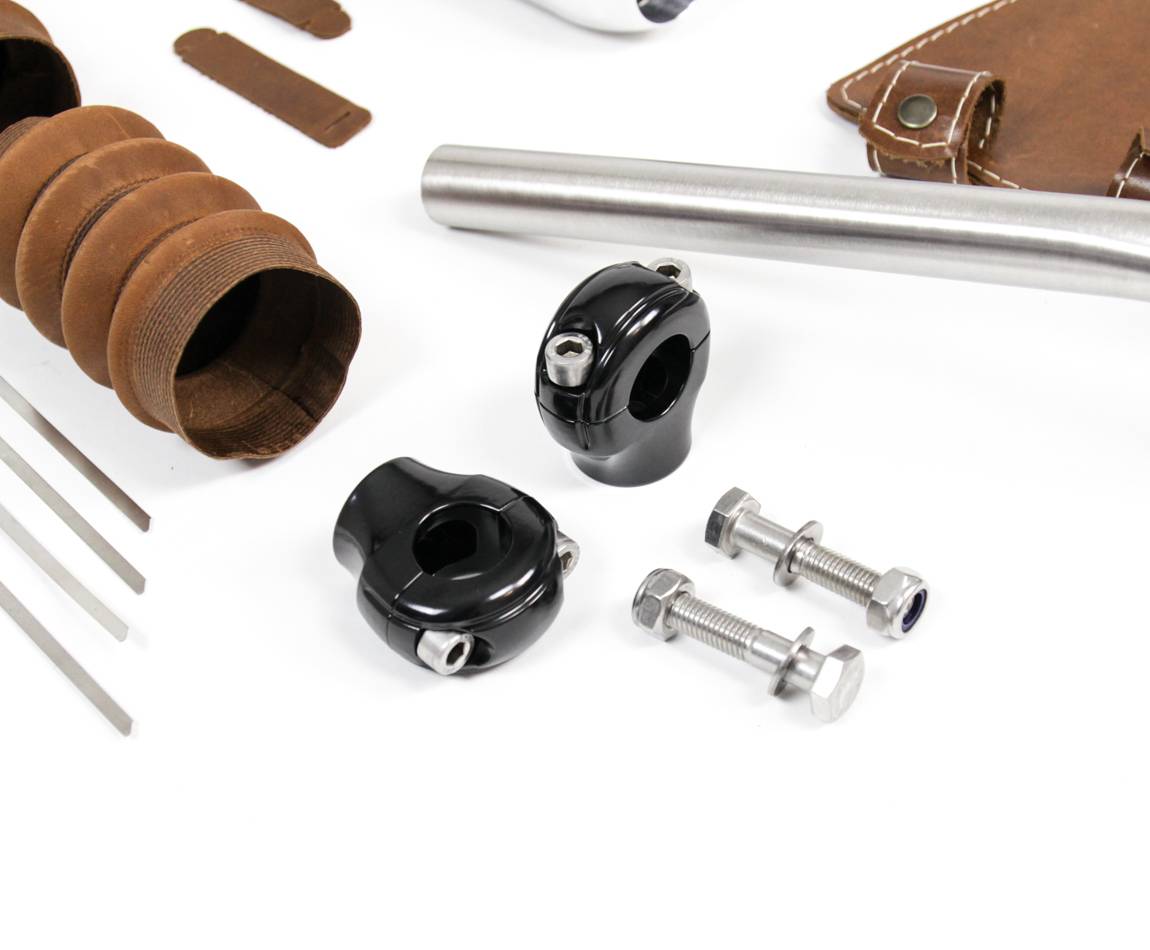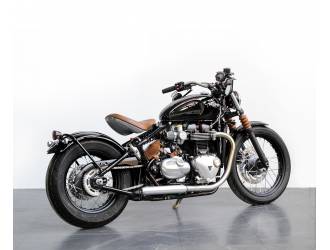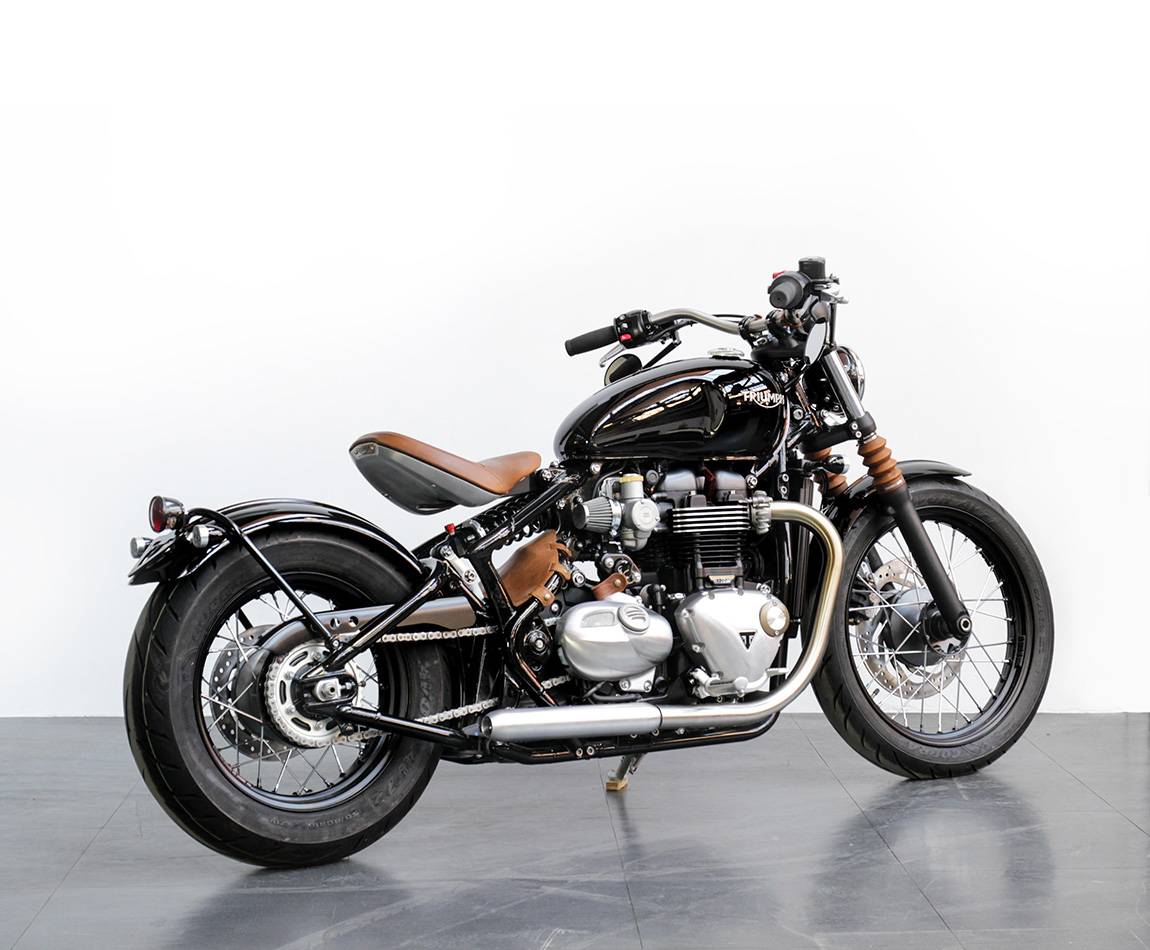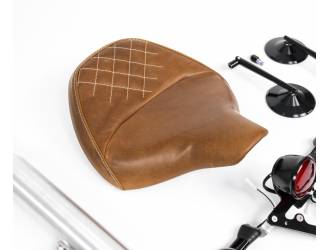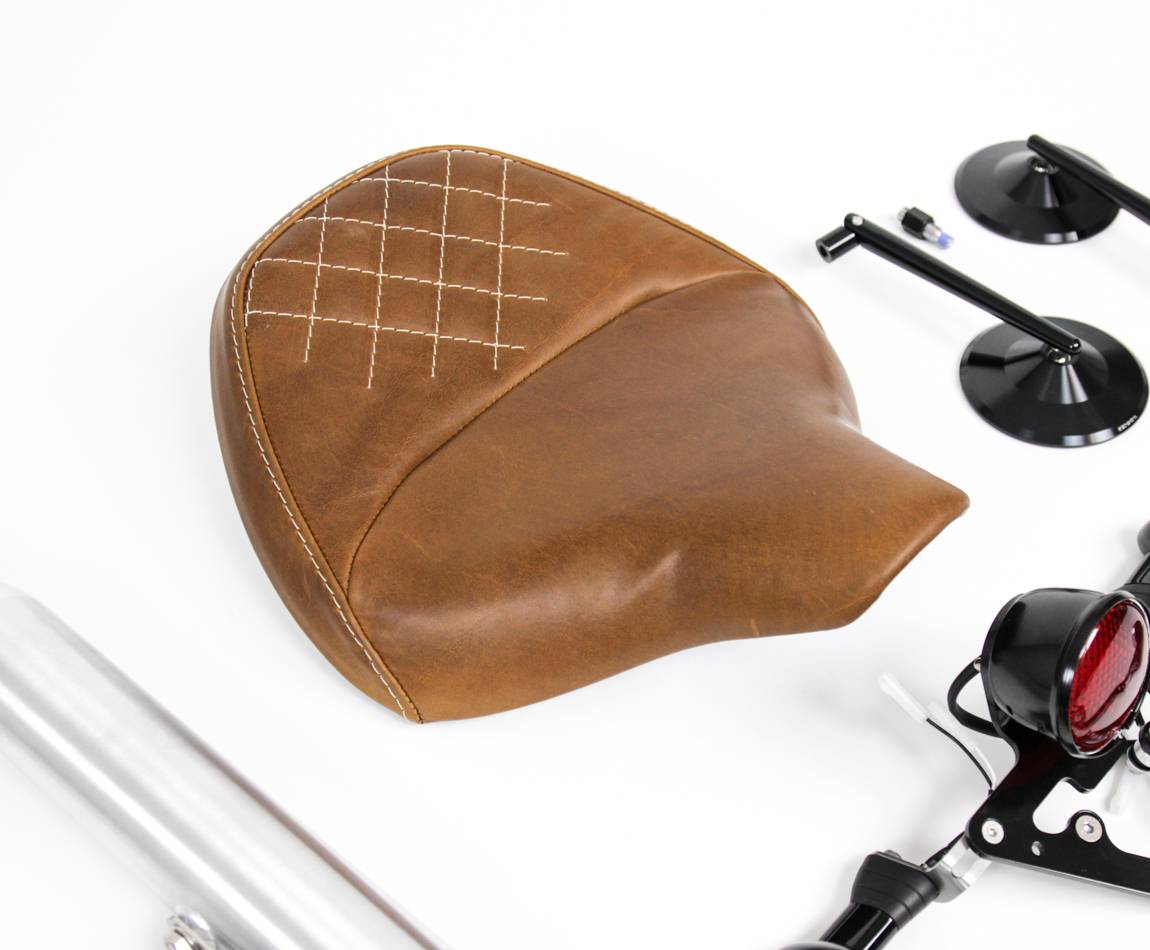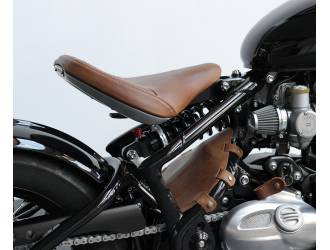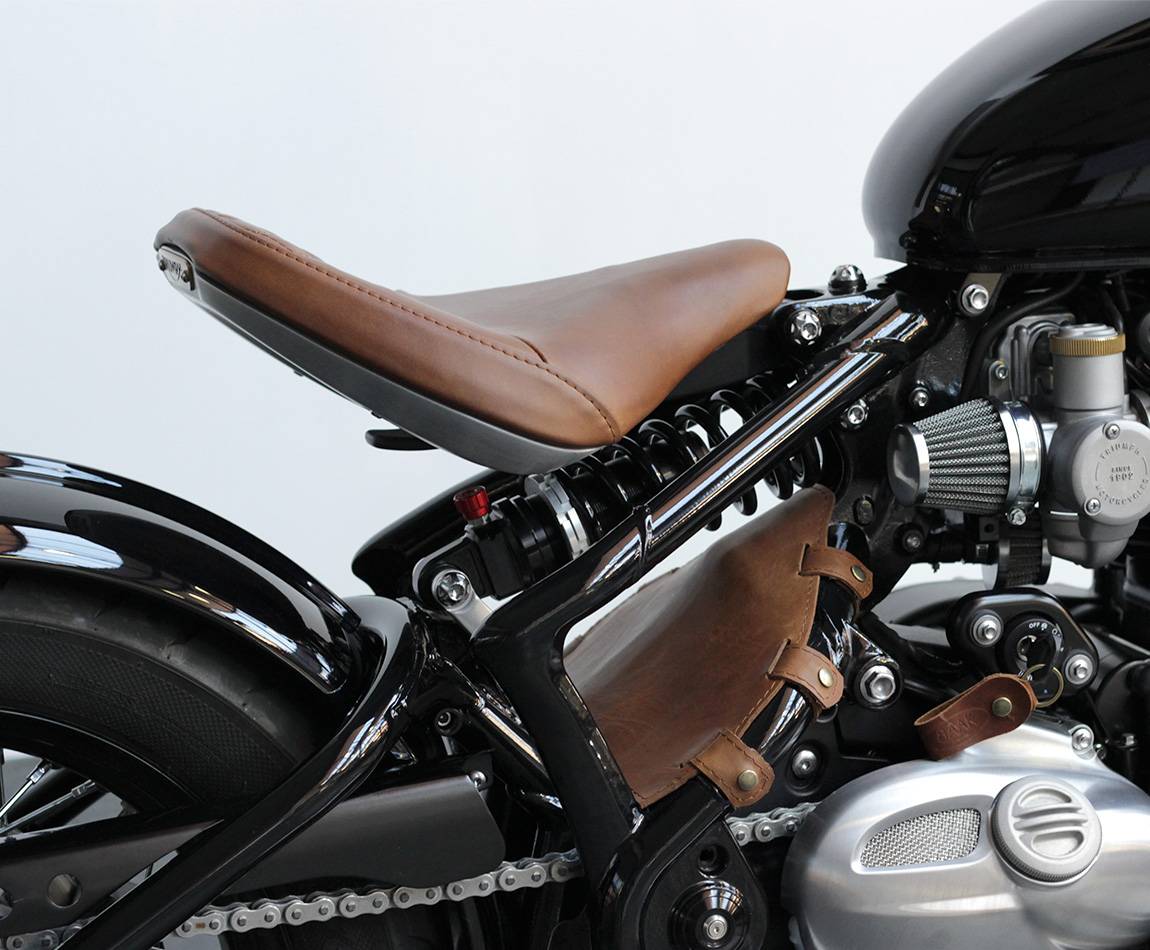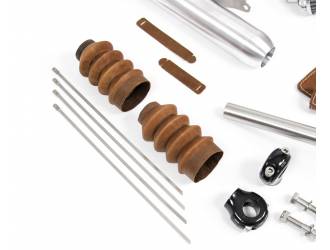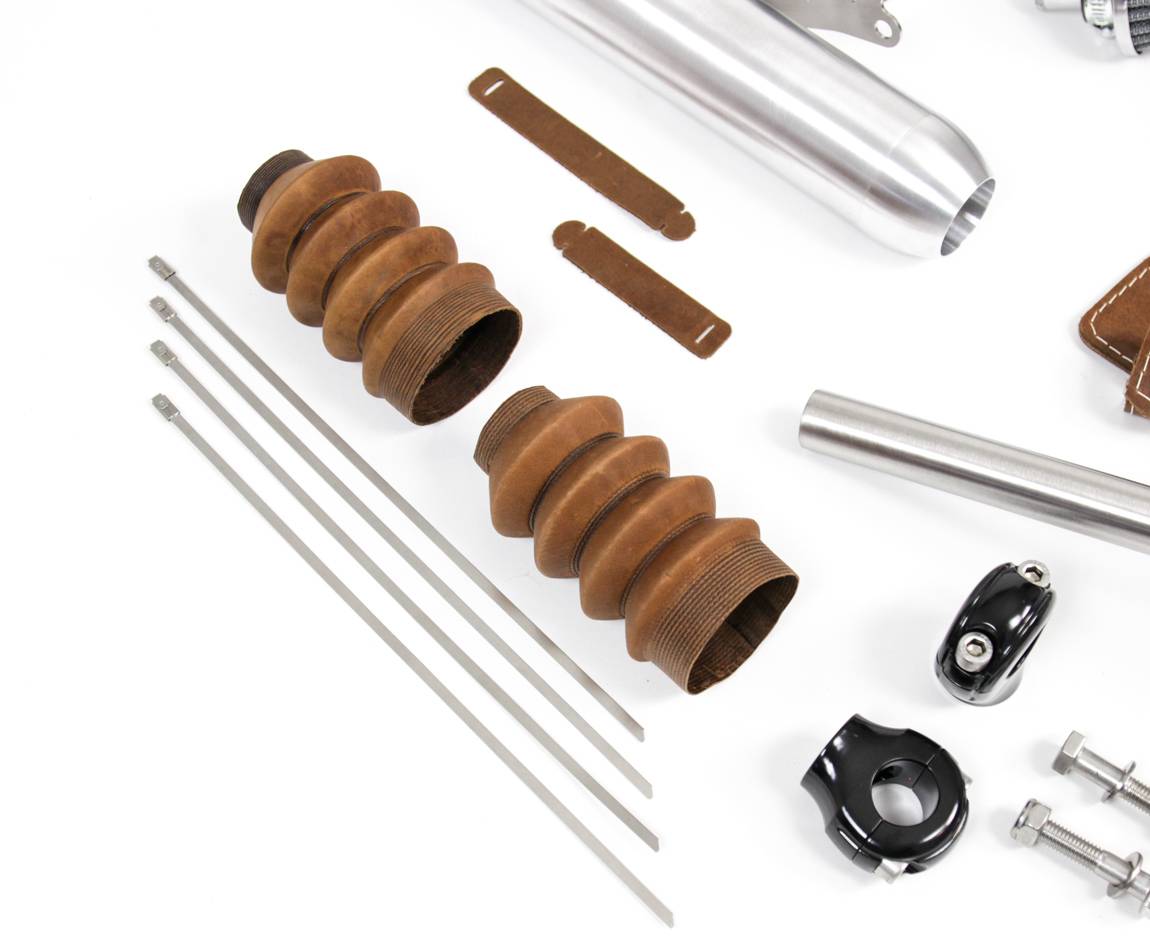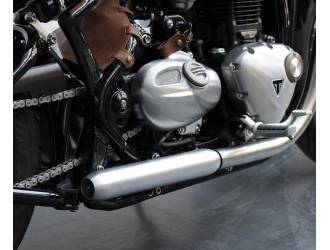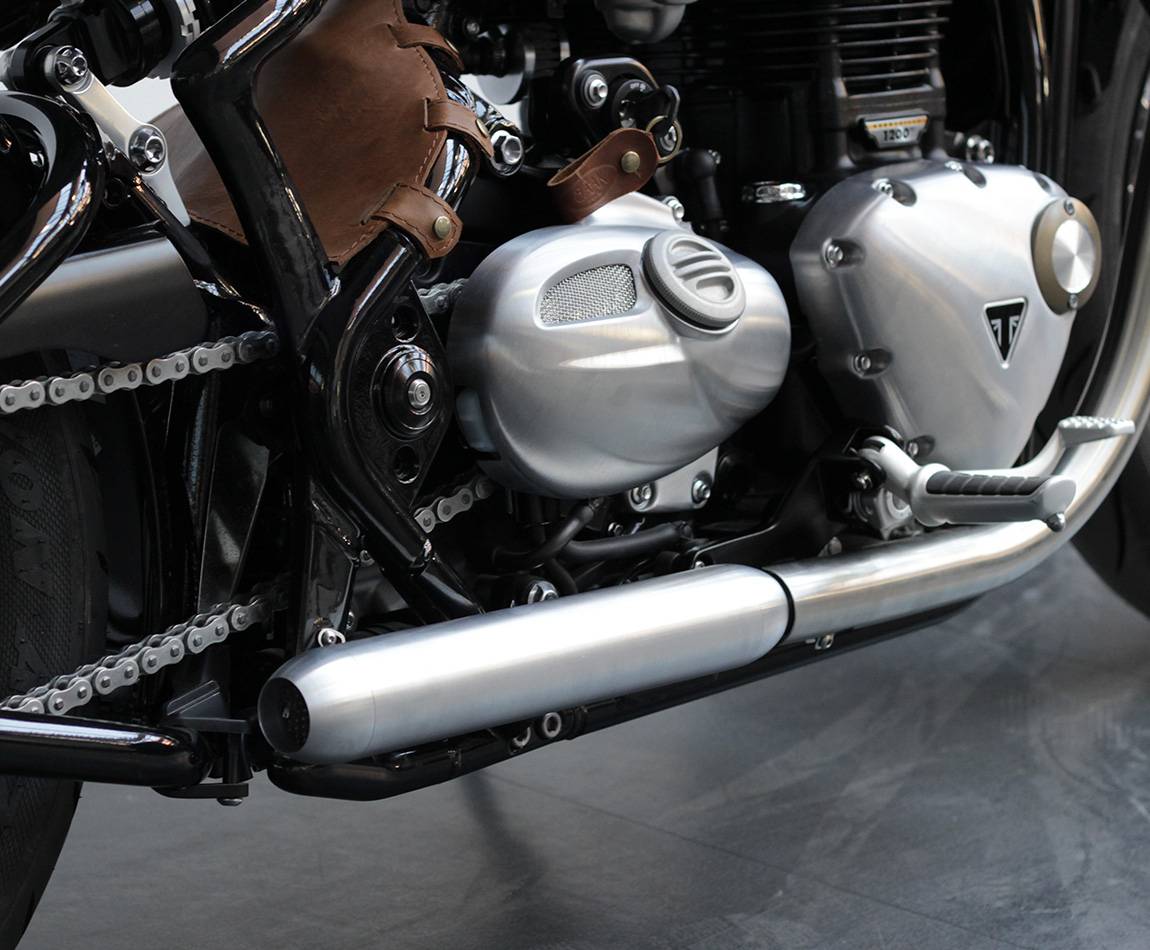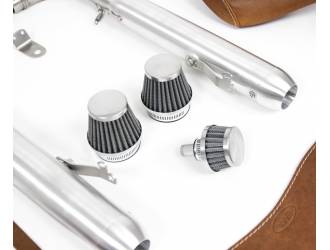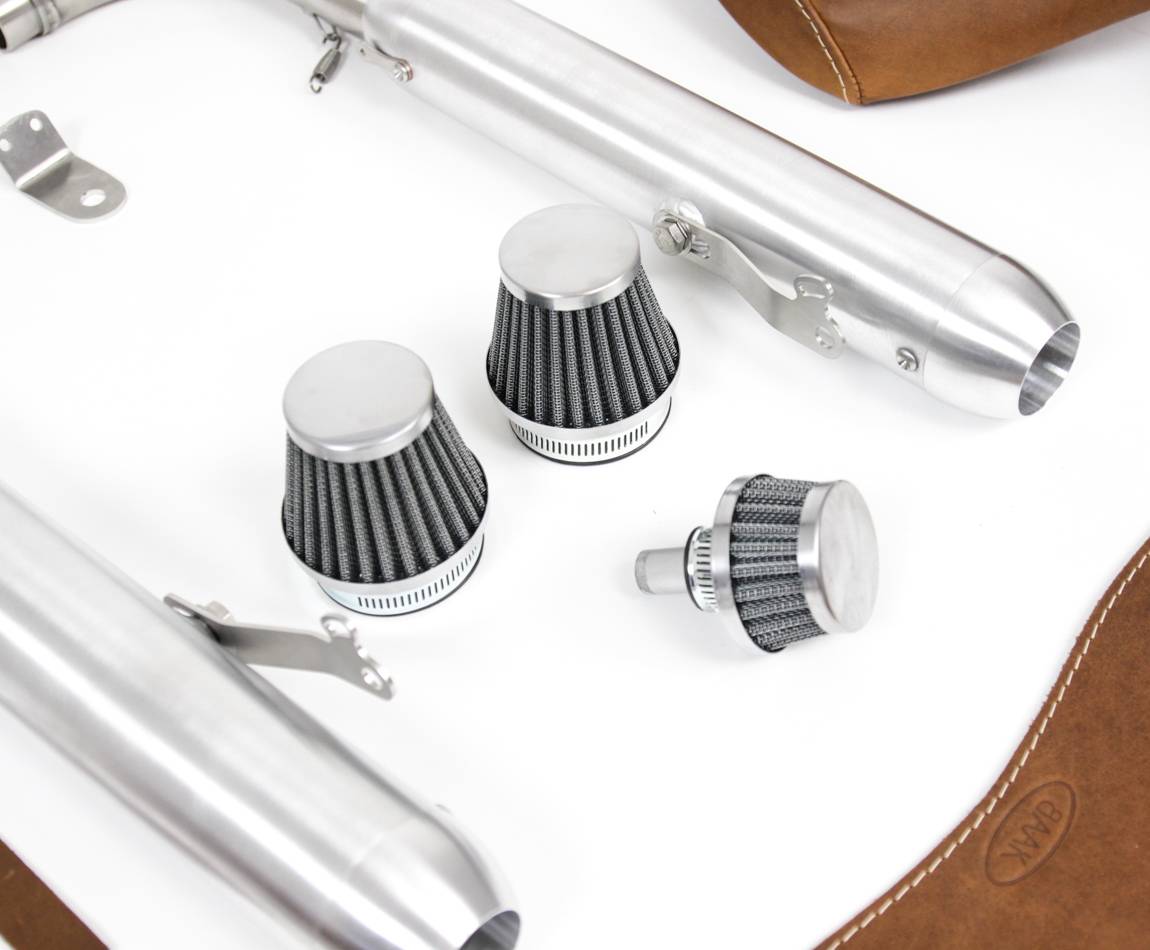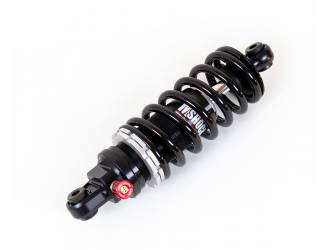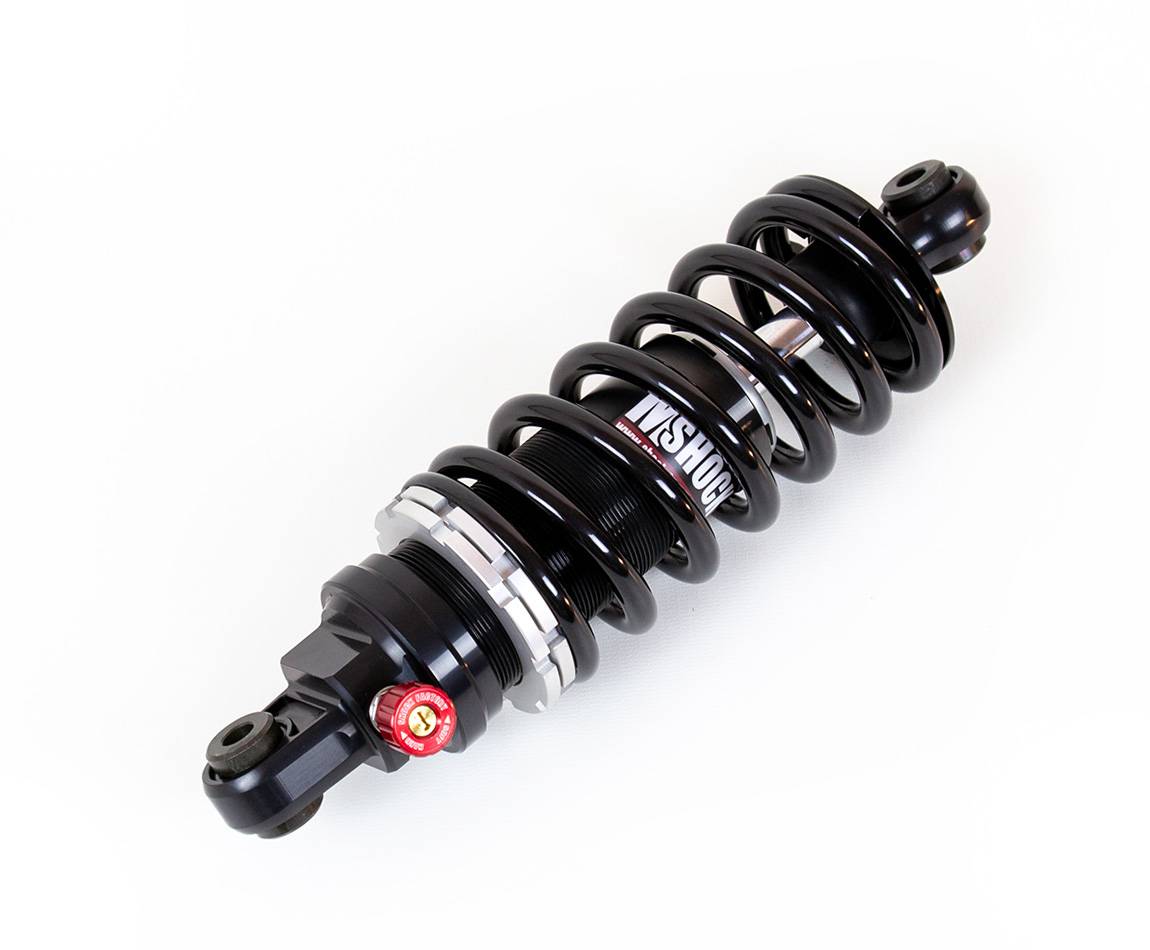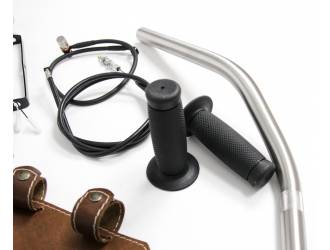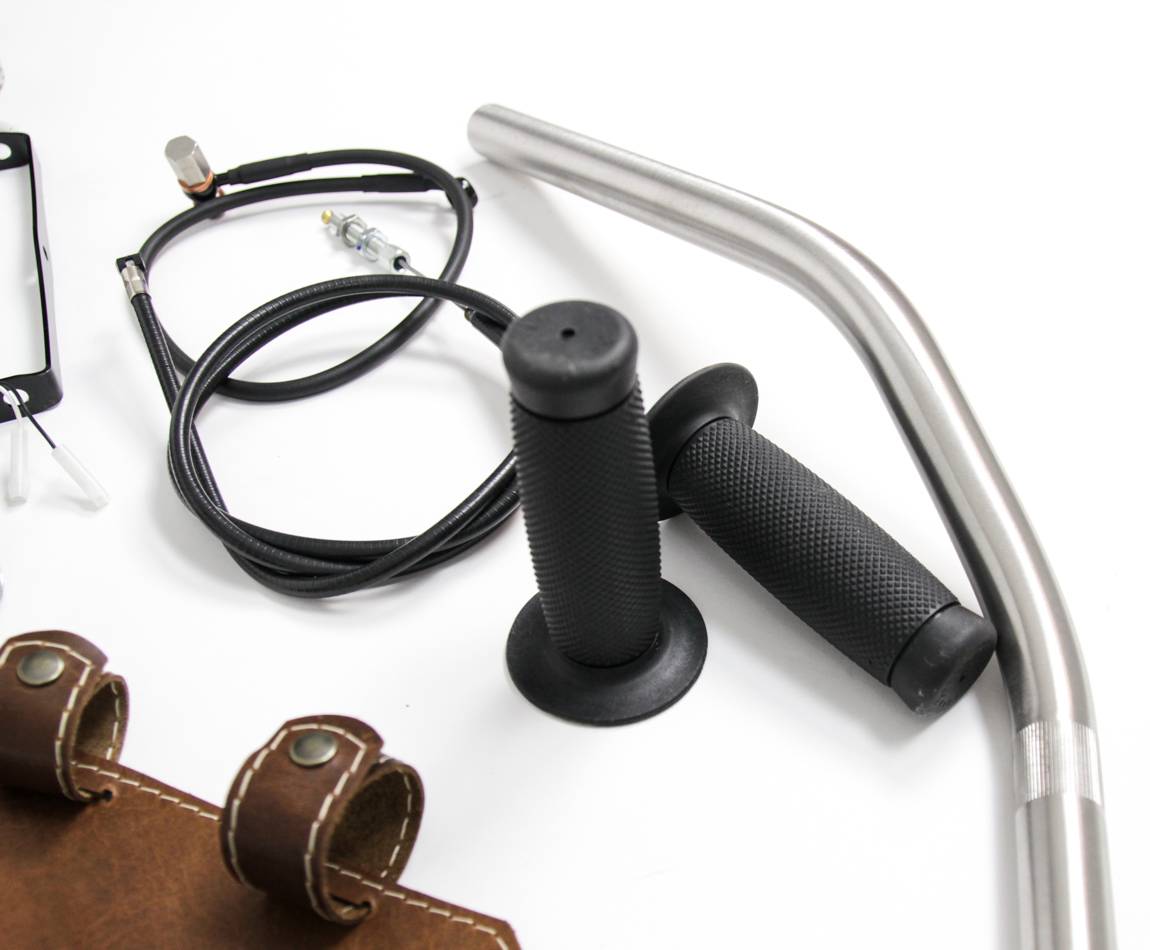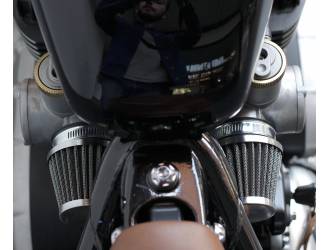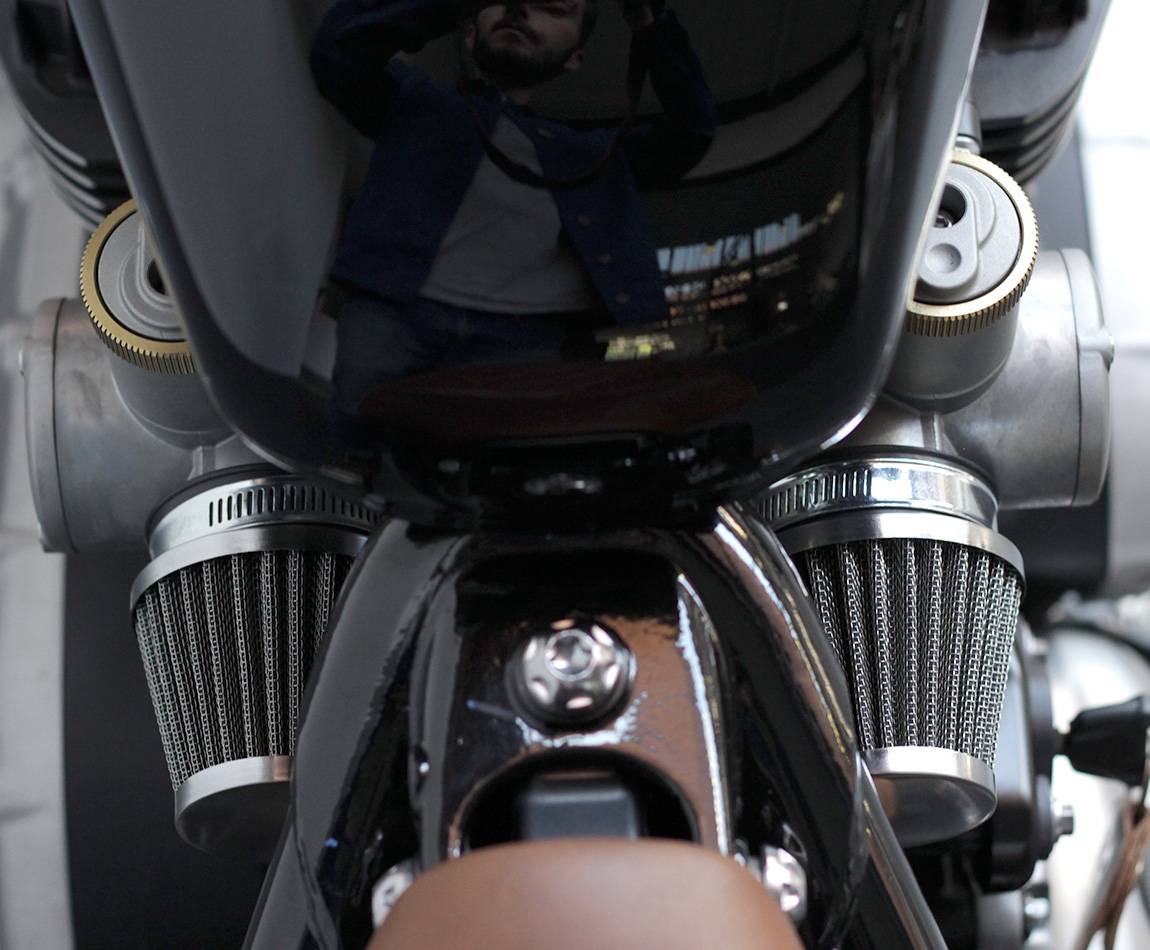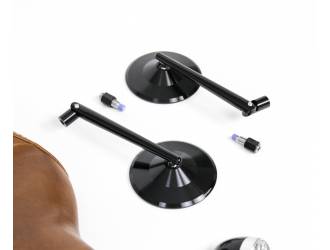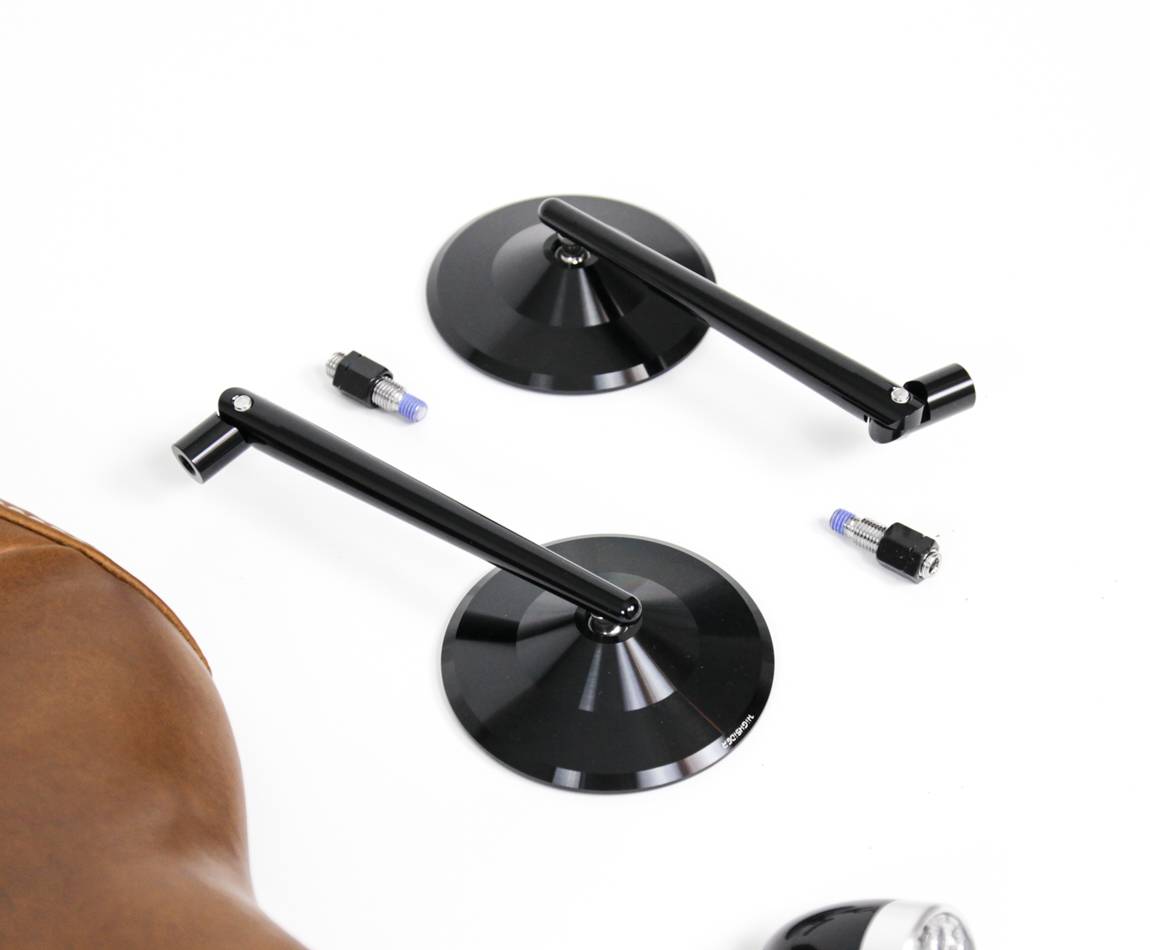 Kit Triumph Bobber 1200
Kit Triumph Bonneville Bobber 1200. Our craftsmen design and manufacture this parts pack to improve the look of your Bobber along with the rising feelings. It offers a more radical version of this Triumph Bobber 1200 while keeping a touch of chic thanks to noble material parts. These accessories are easy to assemble and come with all the wiring harness, resistors and mounting brackets required.
Choose the color of your leather parts : Aged brown, black, gold or ruby (red).
Description
This kit is suitable only for Triumph Bobber 1200 (standard and Black), it includes the following parts: 
If you're interested in a different configuration of this kit, you can order each part separately of contact our team for advice.
The shipping costs are free for the purchase of this kit.