Exhaust silencers for Triumph Bobber (2017-...)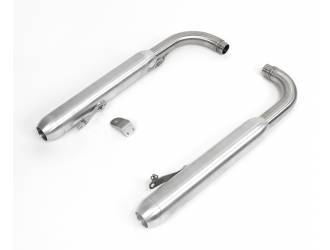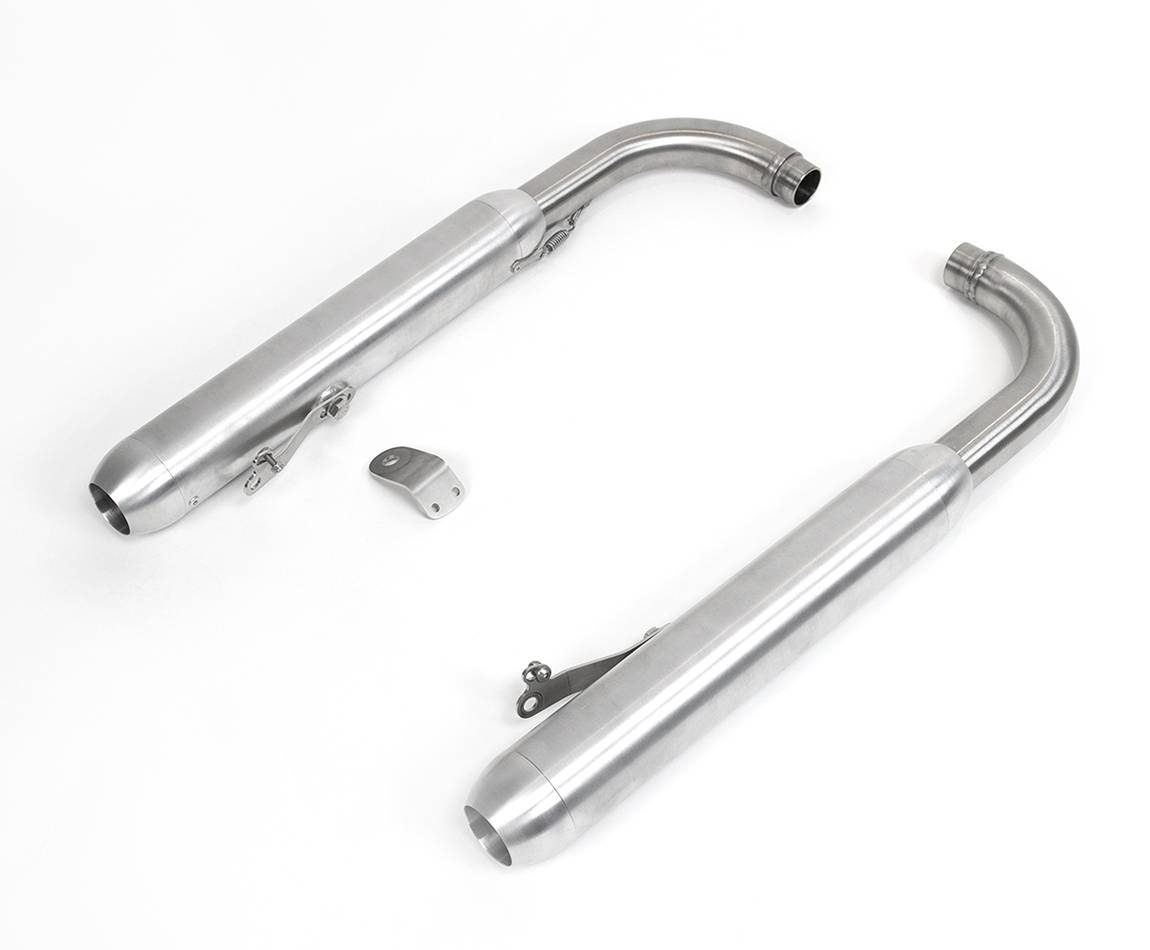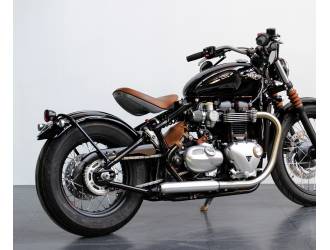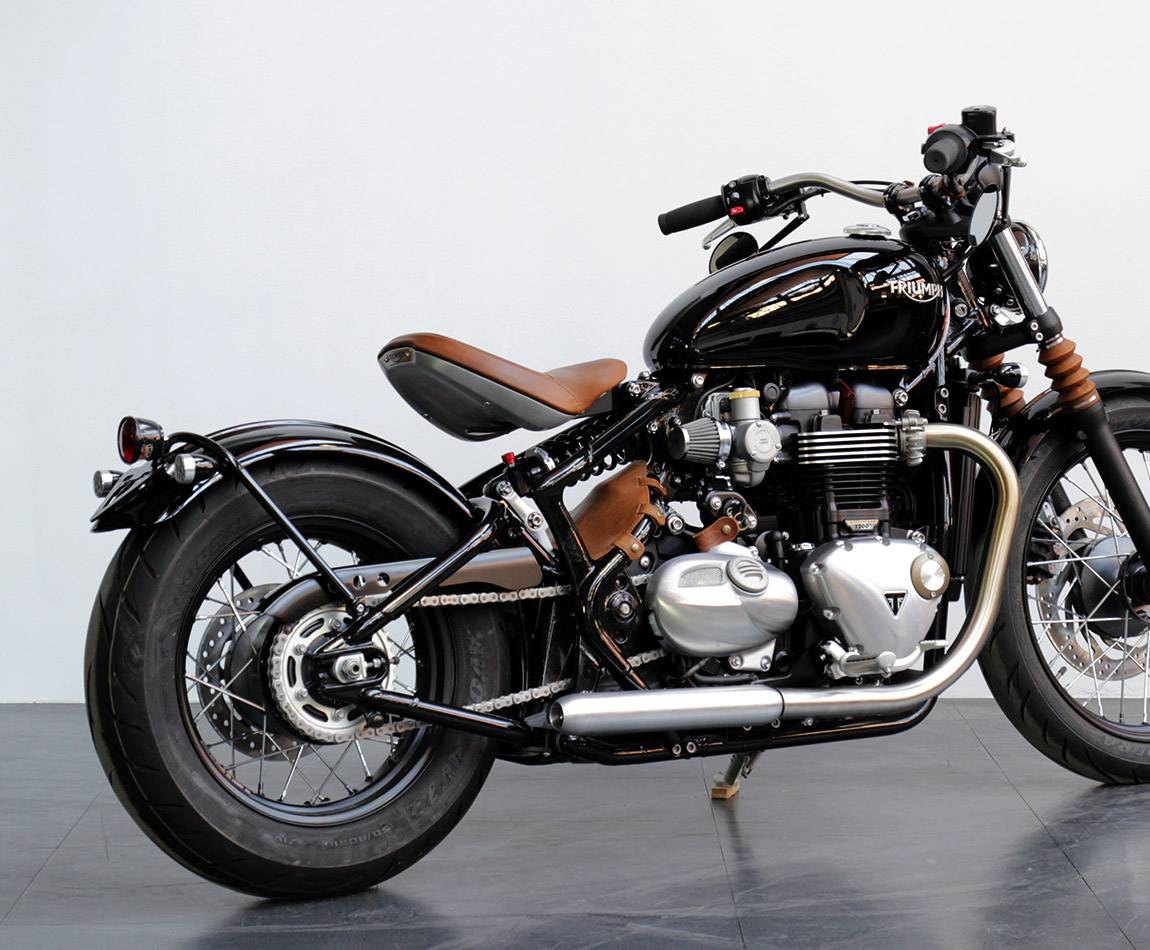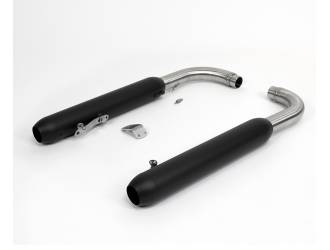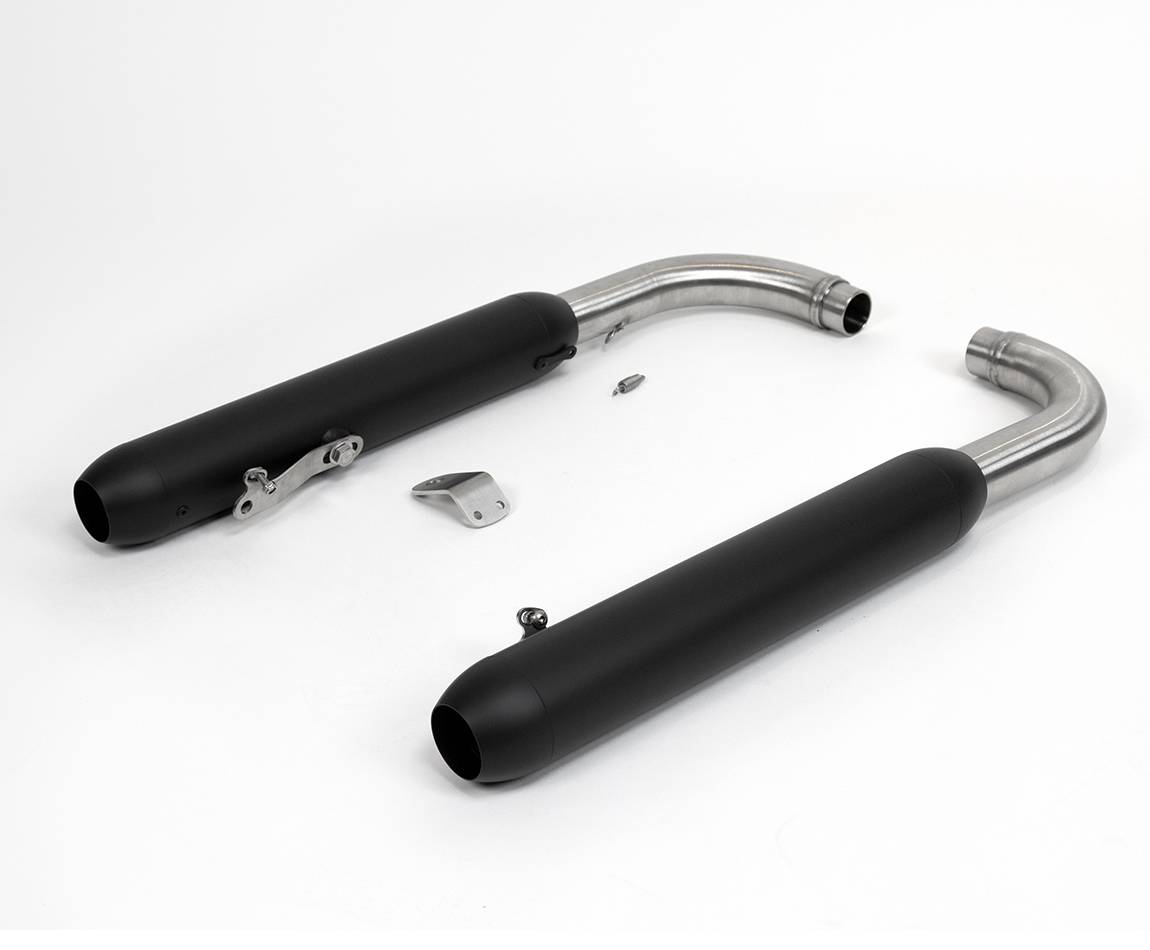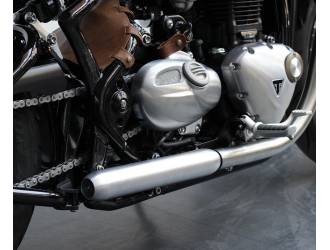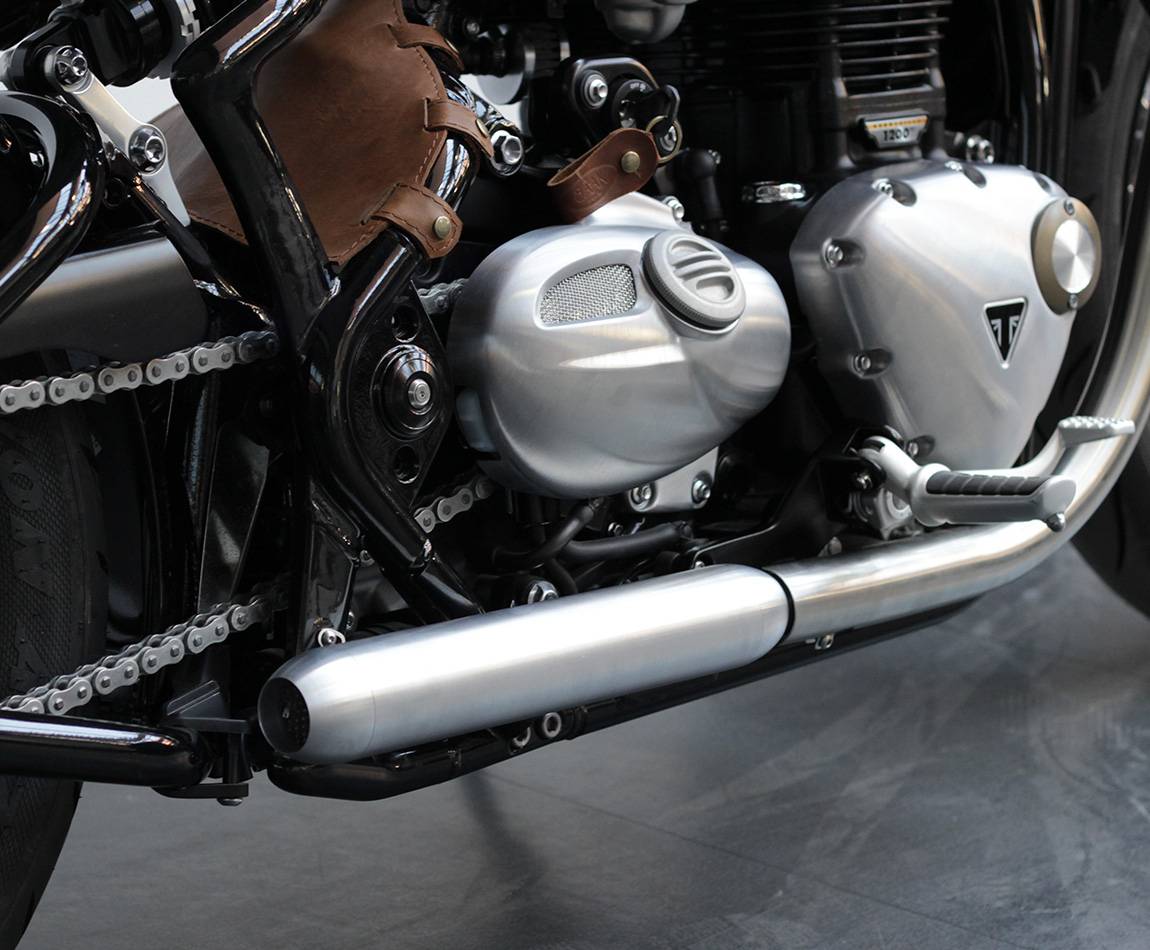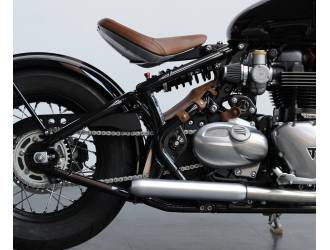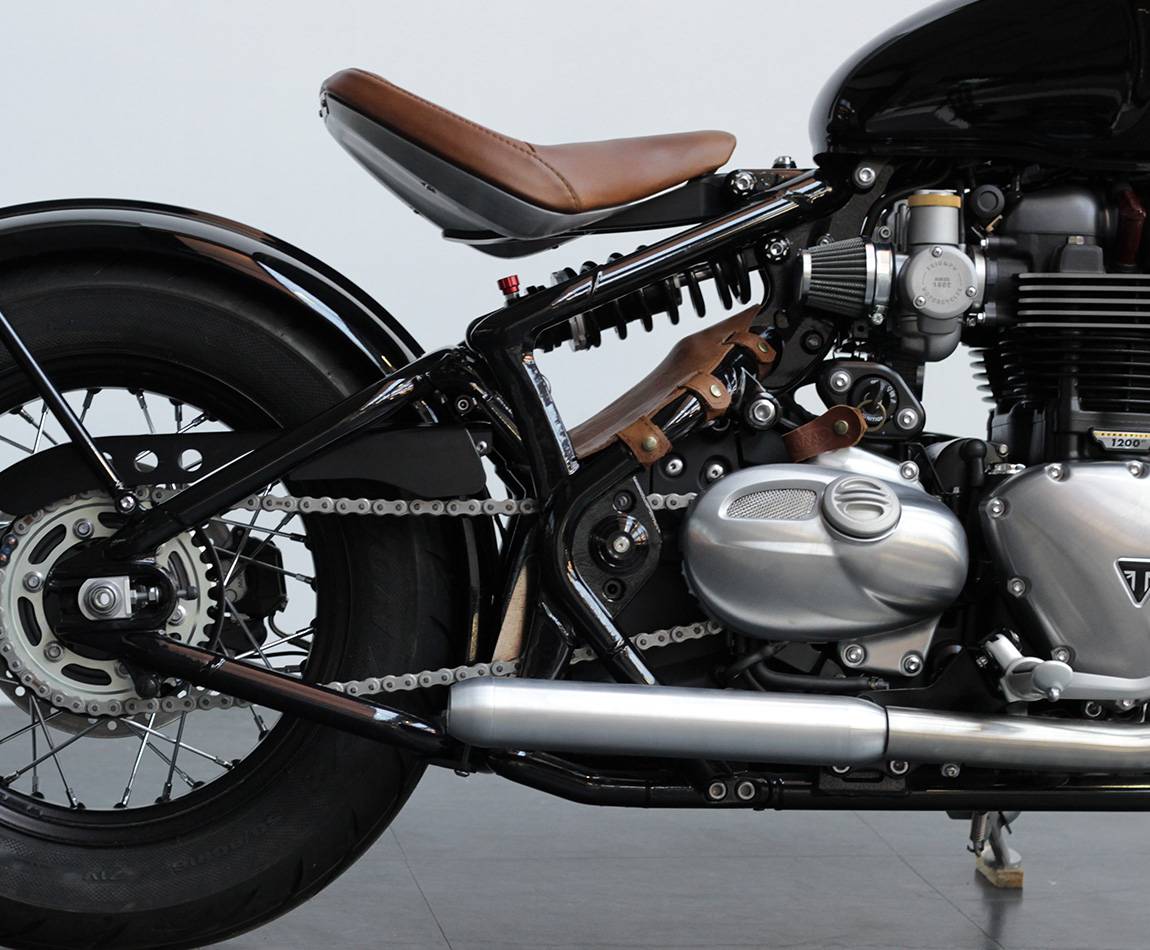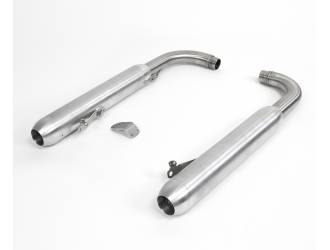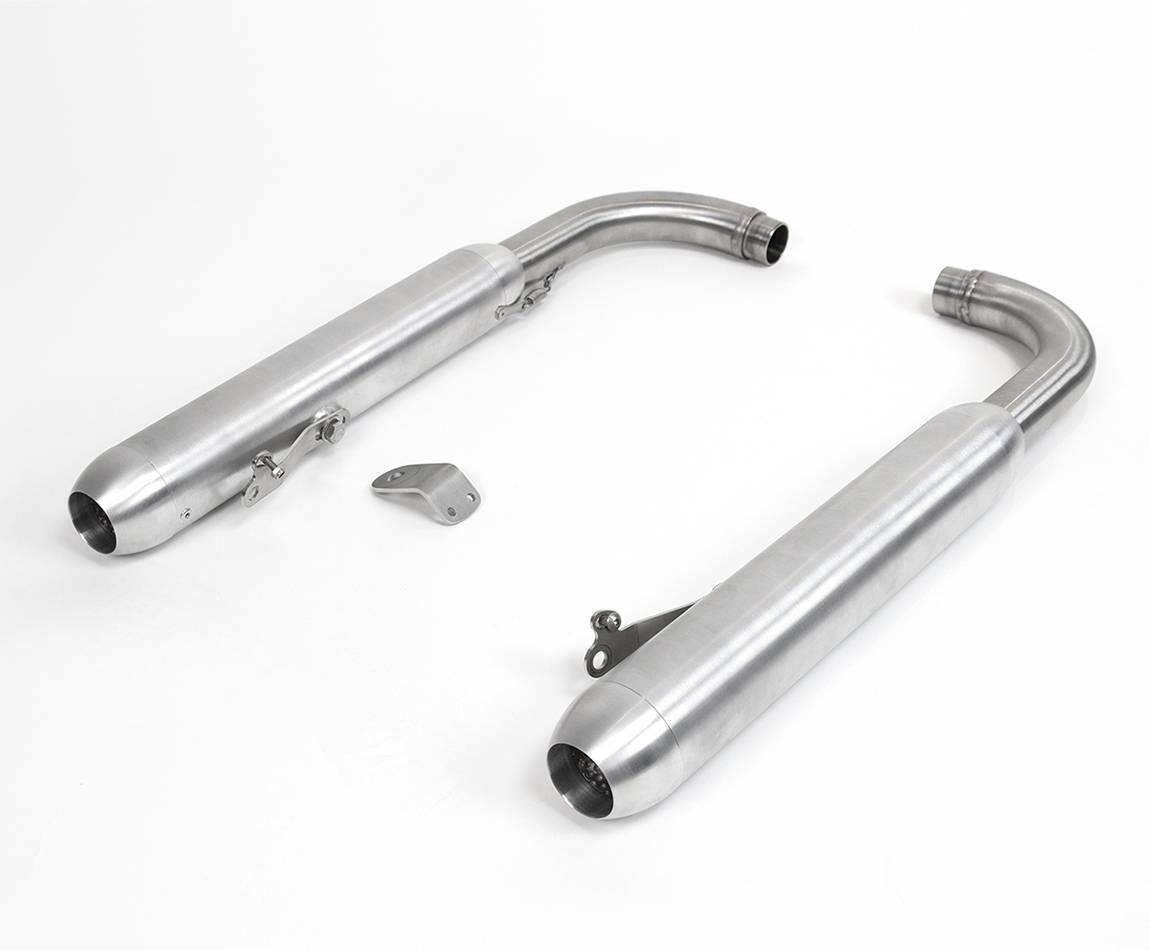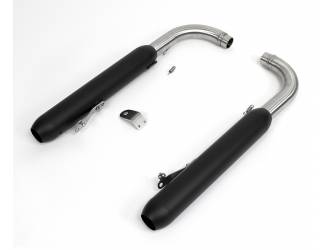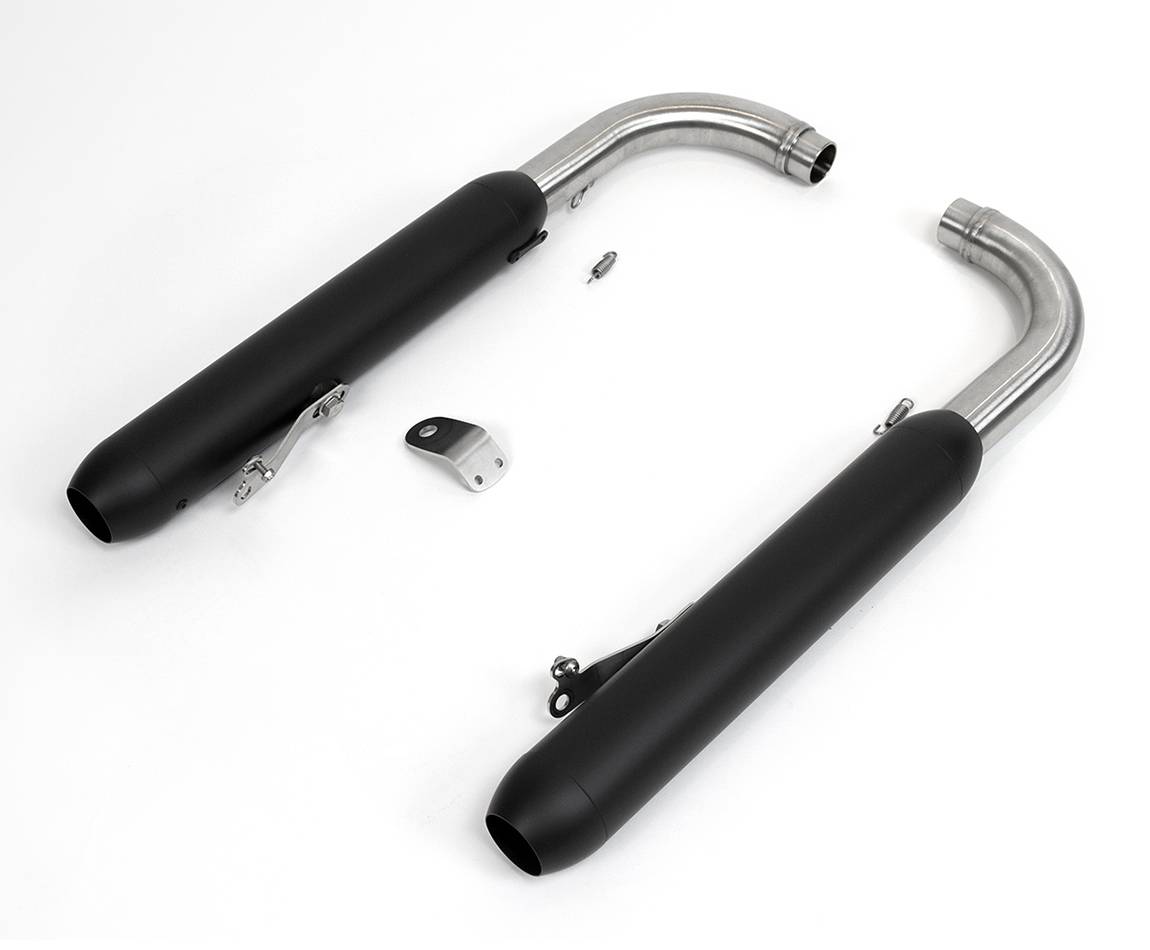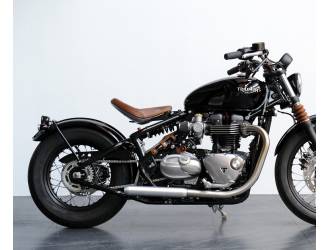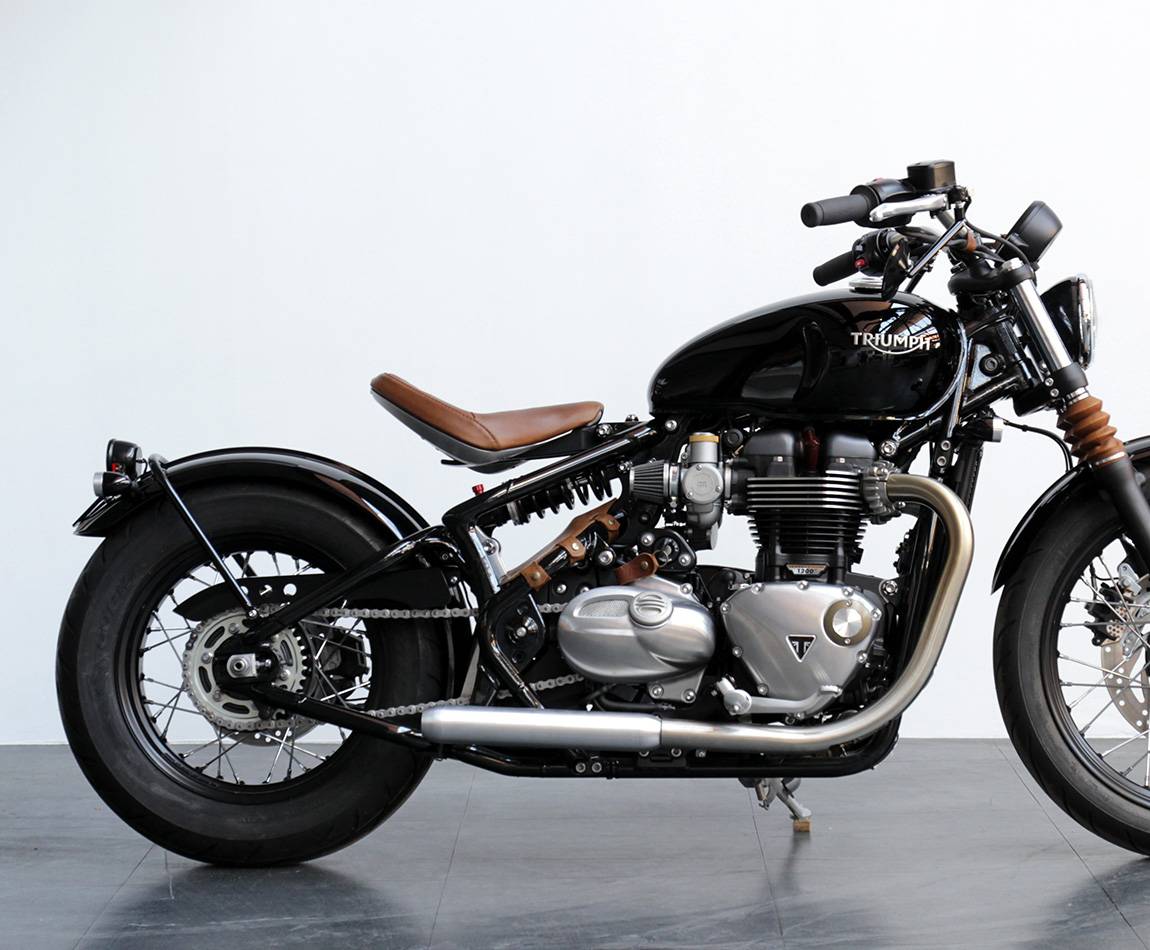 Exhaust silencers for Triumph Bobber (2017-...)
Short exhaust silencers for Triumph Bobber 1200 (2017-...), designed and manufactured at our workshop in France. The stainless steel adapters connect to your catalytic converter (or X-Pipe). The mufflers are manufactured out of aluminium, and available in Brushed or Mat Black finish. This pair of silencers provides a rough and deep sound, without reasonance, but remains discreet. It's easy to assemble on your motorcycle, all the necessary fixation system is provided.
This part isn't approved for road use.
Description
We brought a particular care to the sound provided by this exhaust system. The mufflers include baffles that offer a deep sound without reasonance. This part doesn't damage the engine performances of your Triumph Bonneville 1200 Bobber. The sound remains discreet (less than 100Db) so you can use it for your daily ride. Shorter and more discreet, this exhaust system clearly contrasts with the original one, and will make your bike stand out from the mass. 
The mounting of these exhaust silencers can require injection adjustment (at your Triumph local dealer's).