Big Body shock absorbers for Triumph Thruxton 1200 / Speed Twin (2016-...)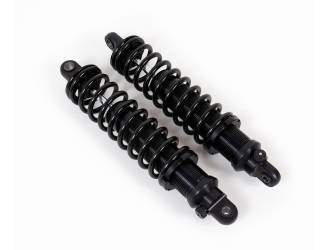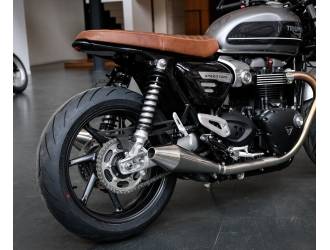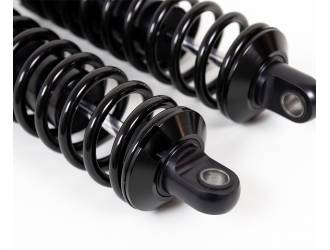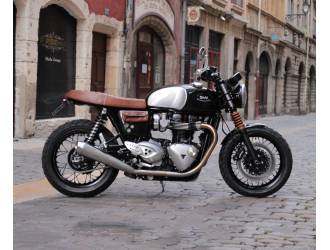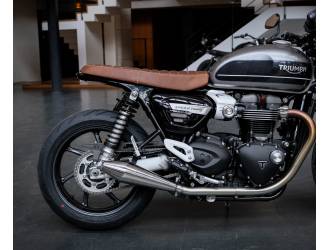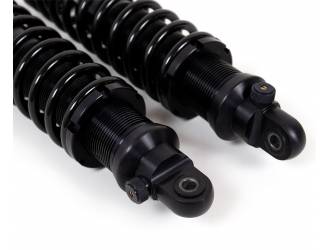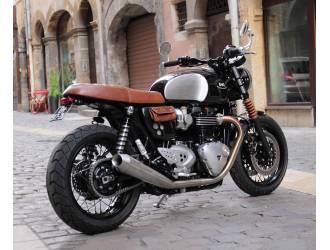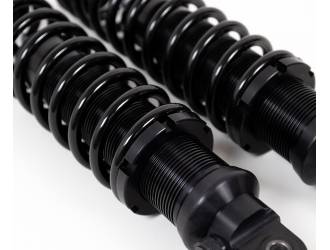 Big Body shock absorbers for Triumph Thruxton 1200 / Speed Twin (2016-...)
Wide Big Body shock absorbers for Triumph Thruxton 1200 and Speed Twin 1200 (2016-...). With our manufacturing partner, we designed these aluminium shocks in order to give a stronger look and a better shocks absorption skills to the Triumph Modern Classic motorcycles. It's adjustable in hydraulic compression and relaxation thanks to an only knob, which makes it really easy to use, even while riding.
It's the most wide shock absorbers you can find for these two Triumph models (Ø80mm). We offer it in two finish : Anodized Full black.
These aluminium shock absorbers are sold in pairs. Available in 360mm and 380mm long versions. 
Description
Anodized aluminium shocks, manufactured in France by our partner Shock Factory. Includes a 2 years warranty, and about 100 000 Km longevity. If you go for a size shorter than the origin, we recommend you to also choose our Lowering kit for Triumph (2016-...) in order to proportionally lower the front end of your bike.
Original shock absorbers size of Triumph models: 
Triumph Thruxton 1200 : 380mm
Triumph Speed Twin 1200 : 380mm
These shock absorbers are particularly used on our Triumph Thruxton 1200 Tracker.
Note: As you can see on the pictures, grey anodized aluminium shocks are mounted on the bike. You will get the Fill Black finish.