Lowering kit for Triumph Thruxton 1200 / Speed Twin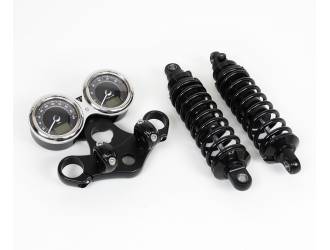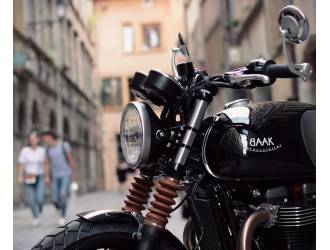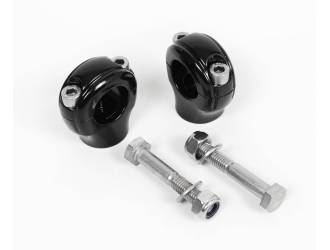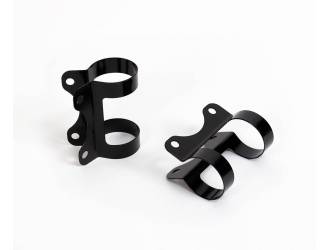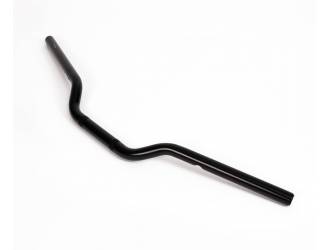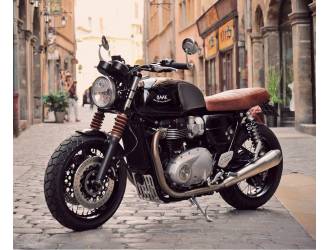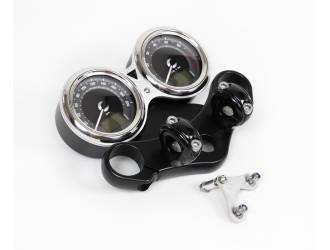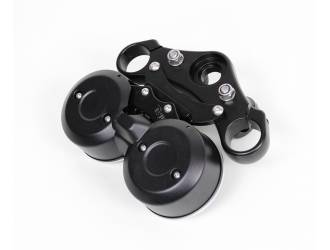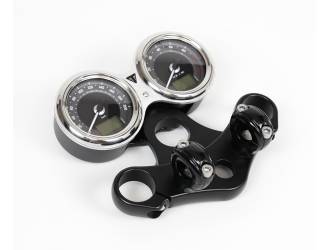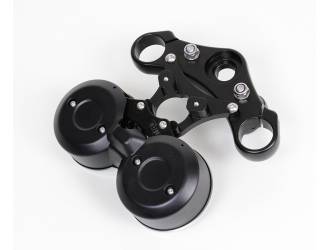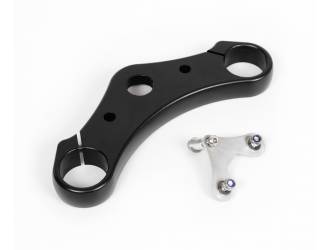 Lowering kit for Triumph Thruxton 1200 / Speed Twin
Aluminium upper triple trees kit for lowering, for Triumph Thruxton 1200 and Speed Twin (2016-...). This flat upper triple trees in machined aluminium has the same width as your original one but enables to lower the front end of your bike by 25mm without lifting up the fork tubes over the stock triple trees, for a perfect aesthetic result. Original headlight bracket supports are included in the kit.
Available with ignition switch and / or speedometer bracket. The handlebar clamps, handlebars and shock absorbers are optional.
Description
Beware to choose the corresponding option for your kit : 
With relocated ignition switch bracket only
with original speedometer bracket / relocated ignition switch bracket
With ignition switch and speedometer bracket
If you go for the versions of this kit not including a Ignition switch support, you will receive our Relocated ignition switch bracket in your package. This kit comes with our aluminium brackets to put your original headlight brackets back on.
The optional shock absorbers enable to proportionally lower the rear end of the Triumph Thruxton / Speed Twin with our Short Big Body shock absorbers for Triumph (2016-...). It's available in Full black finish, or Grey body and black springs.
The optional high handlebar is 770mm wide, with screws at its ends and pre-drilled for the cables.
This part is mounted on our Triumph Thruxton 1200 Tracker. The assembly of this handlebar doesn't require to replace the original cables.
Comes without speedometer or ignition switch. This kit doesn't fit the Triumph Thruxton 1200 R.