Classic headlight / integrated large Daytona speedometer for RE 650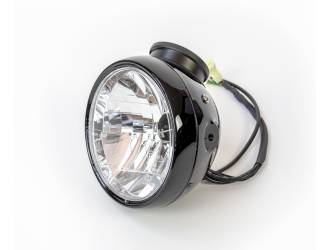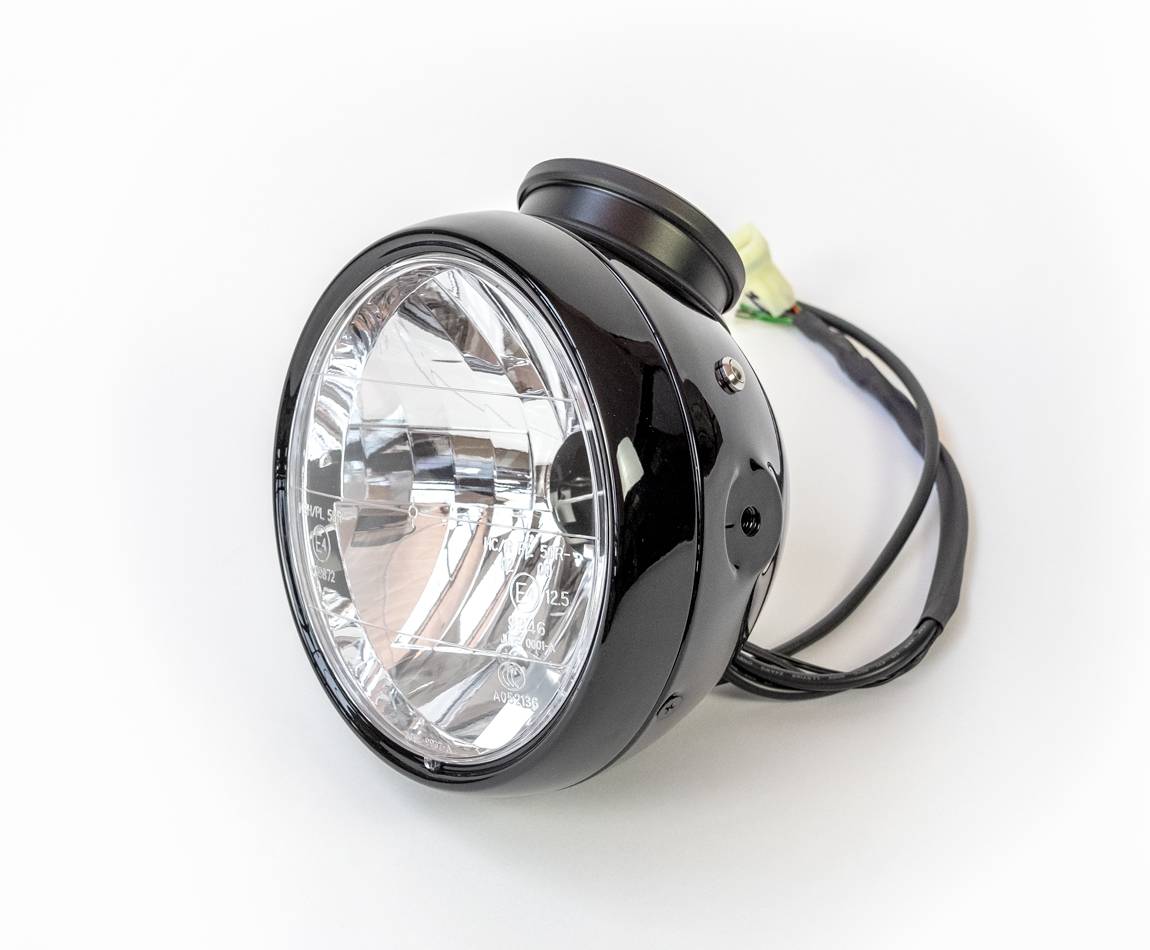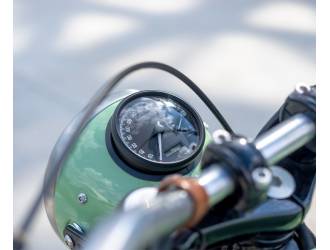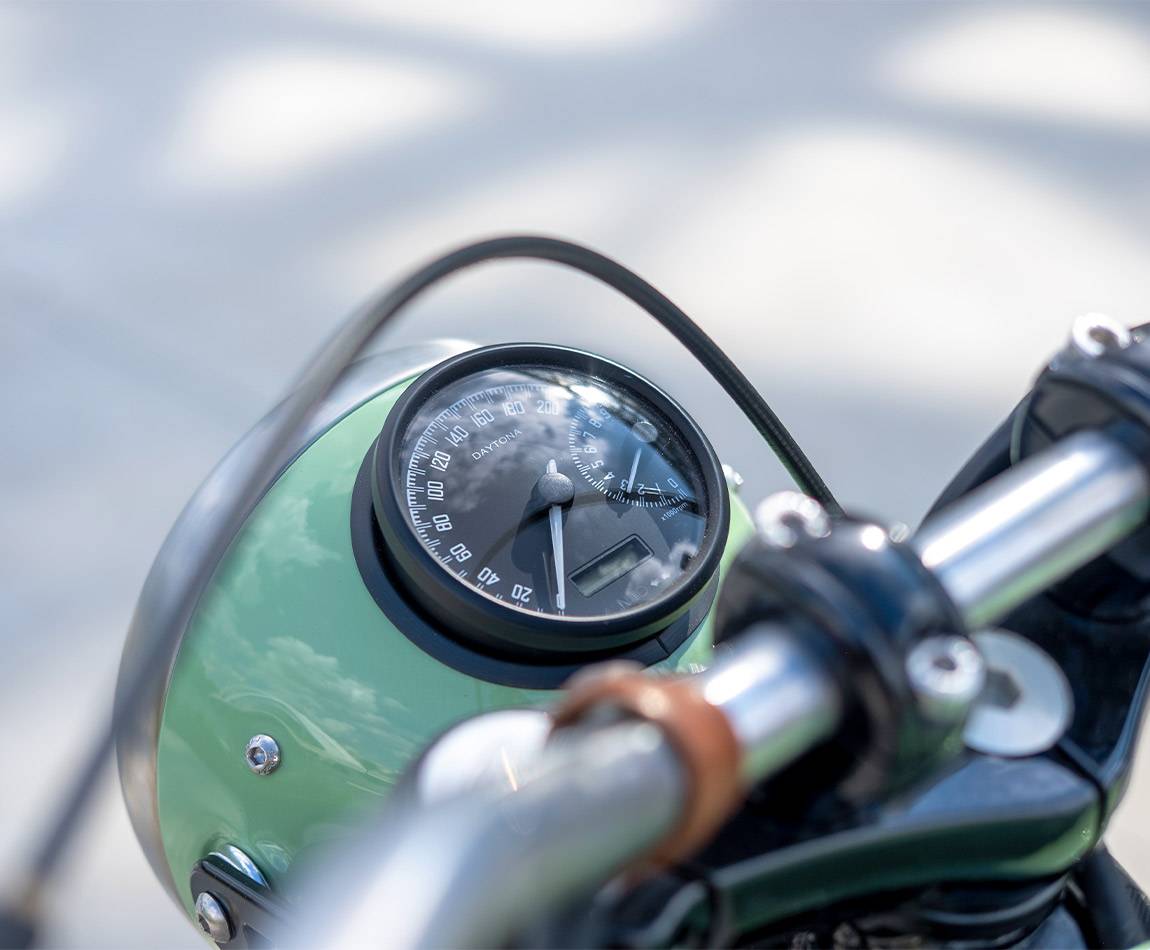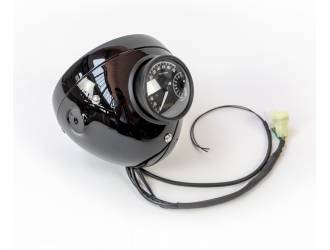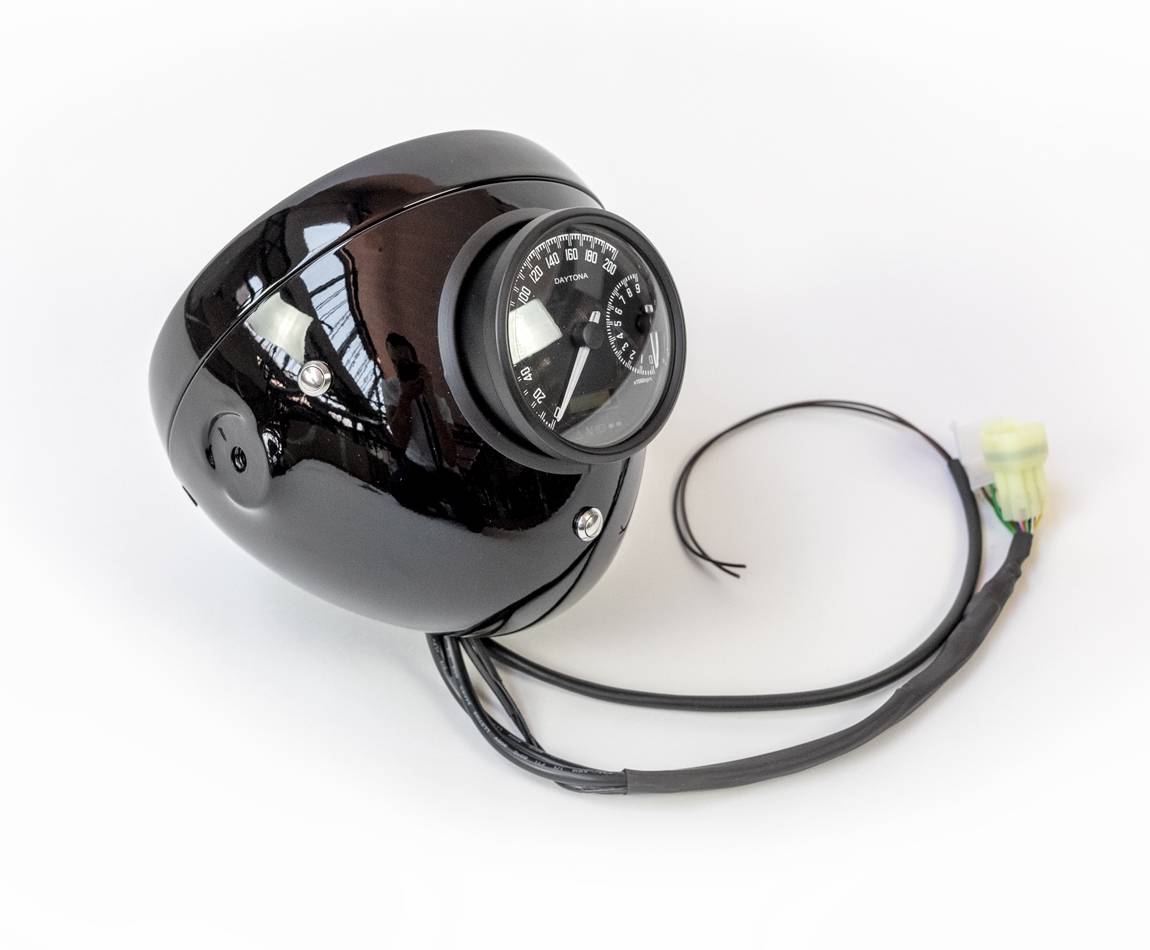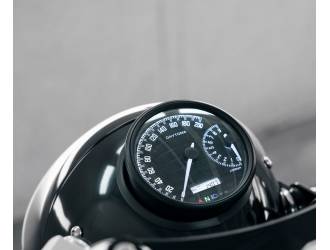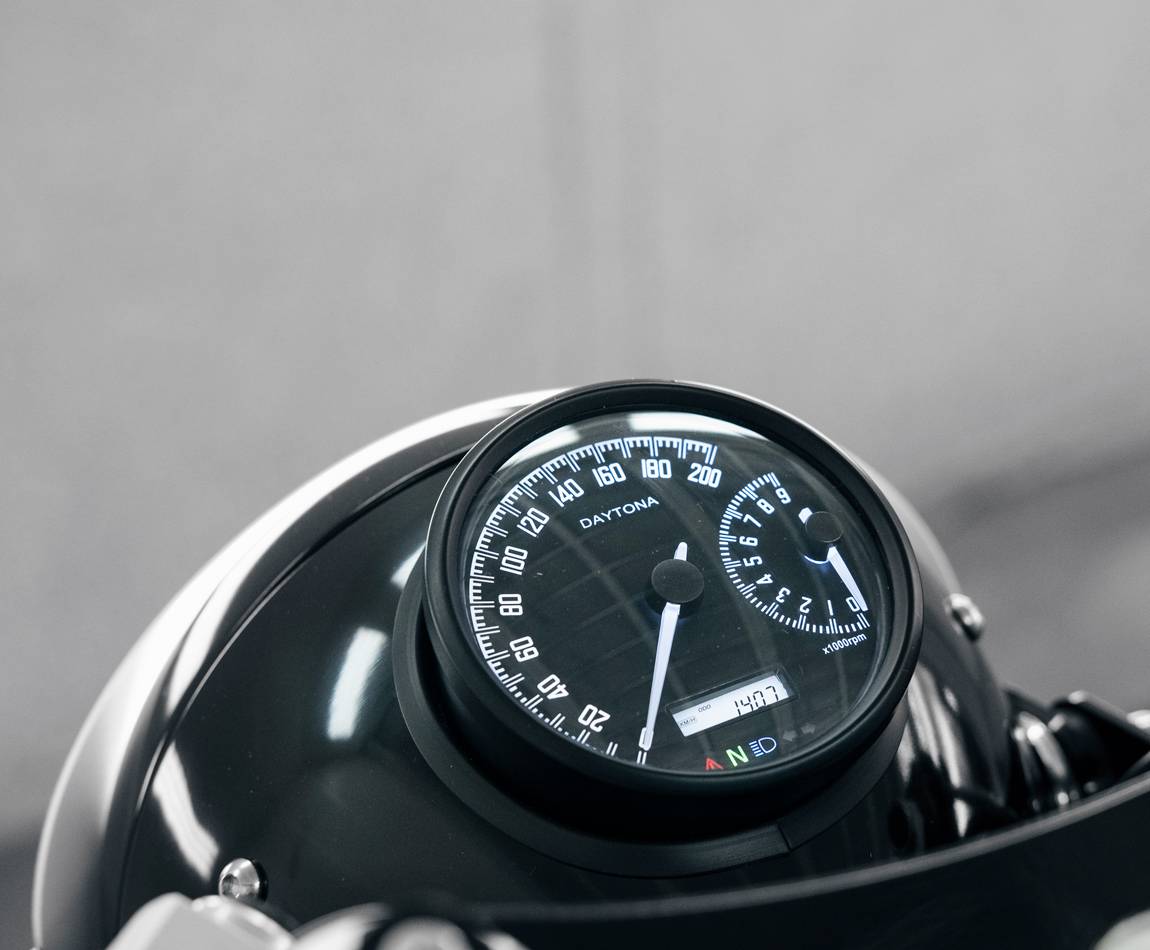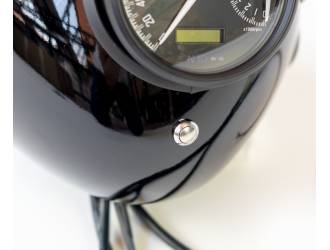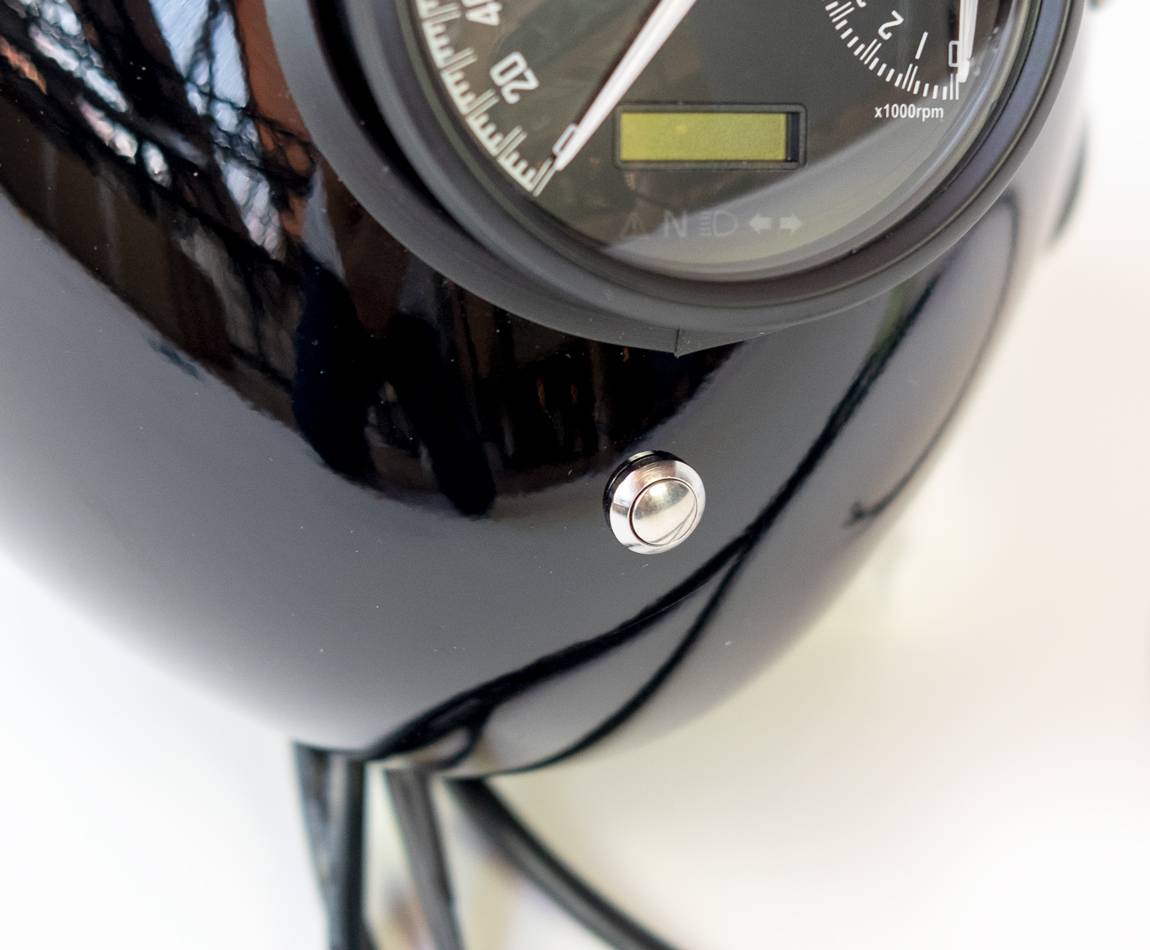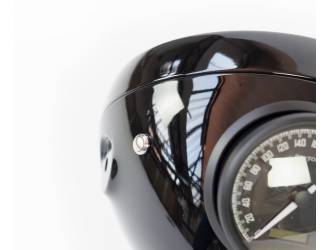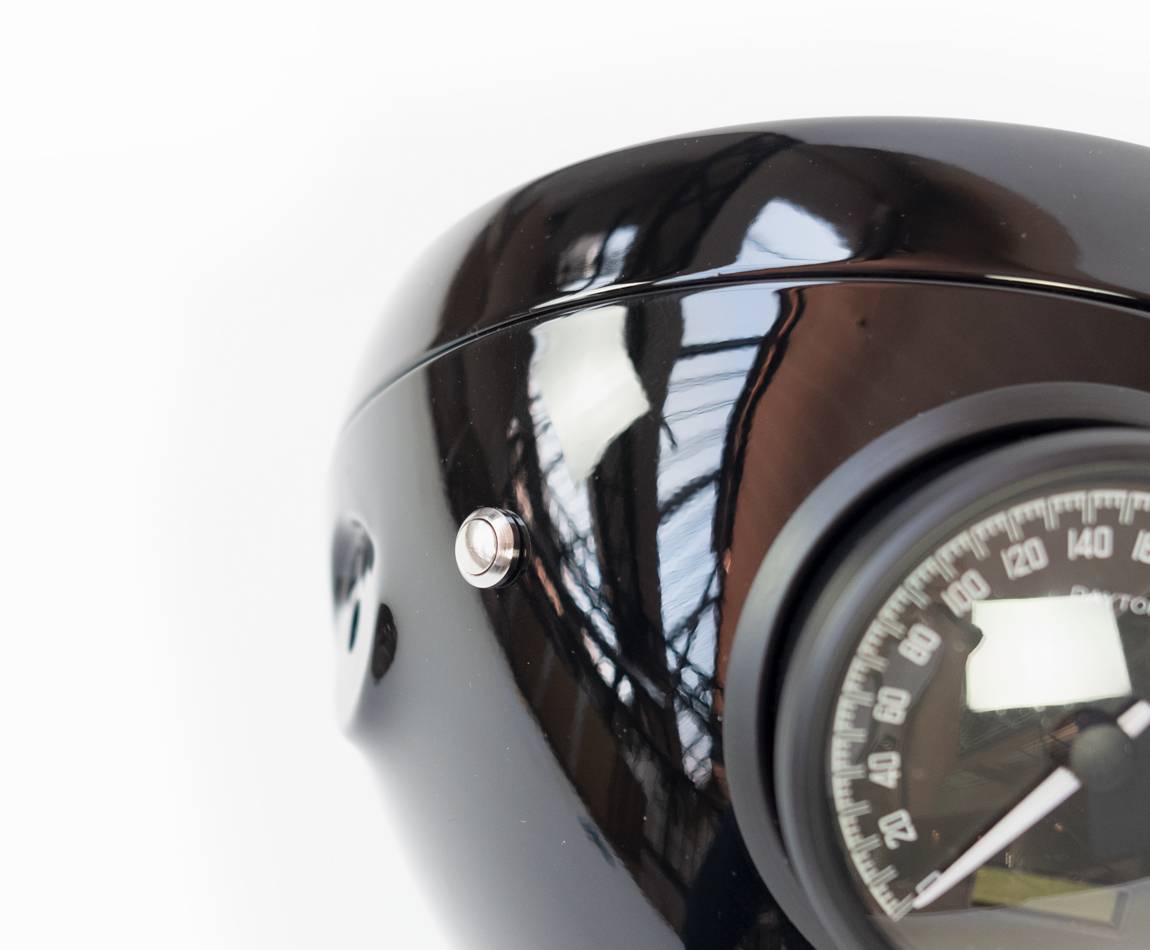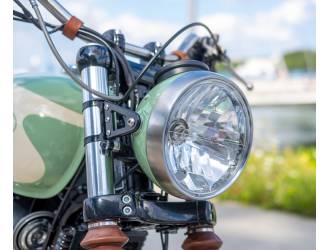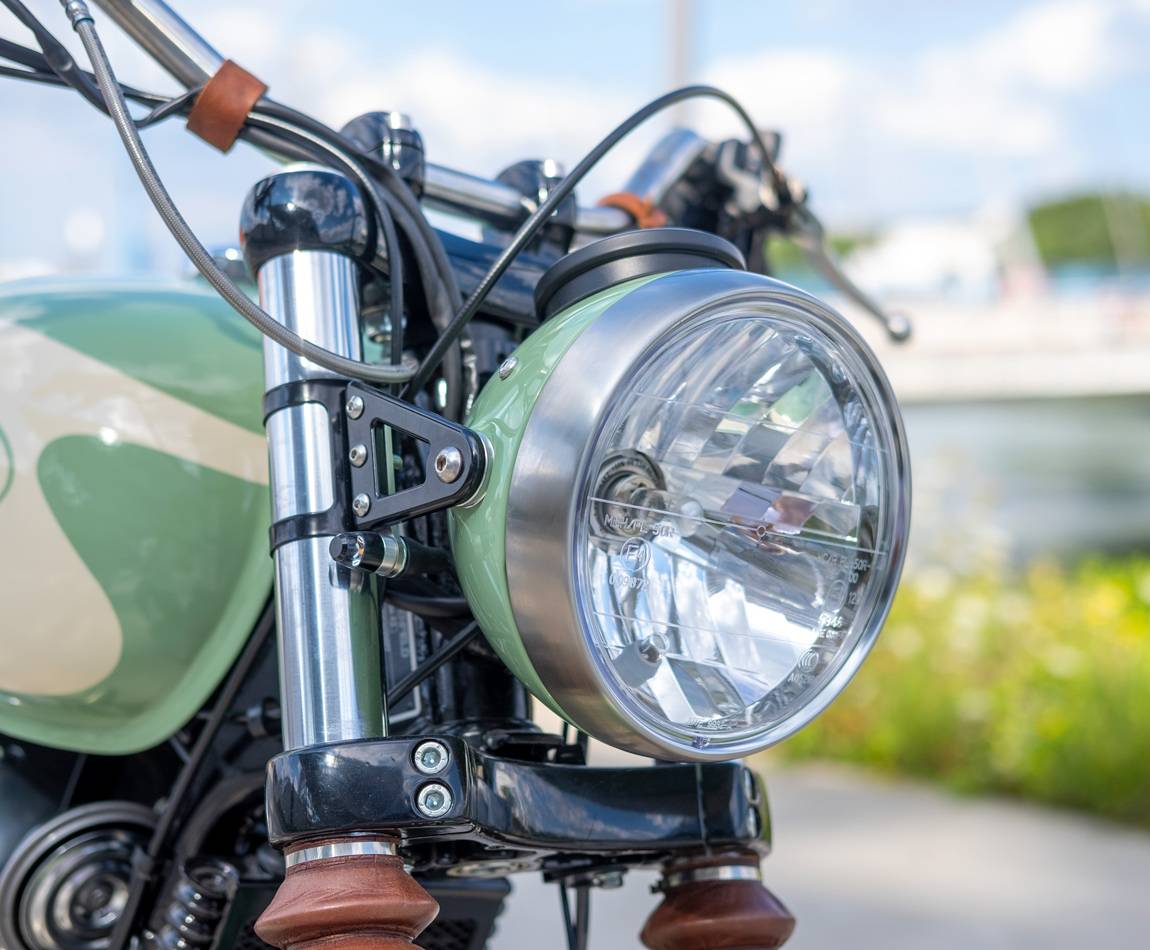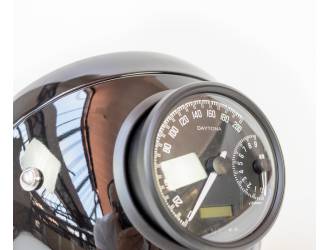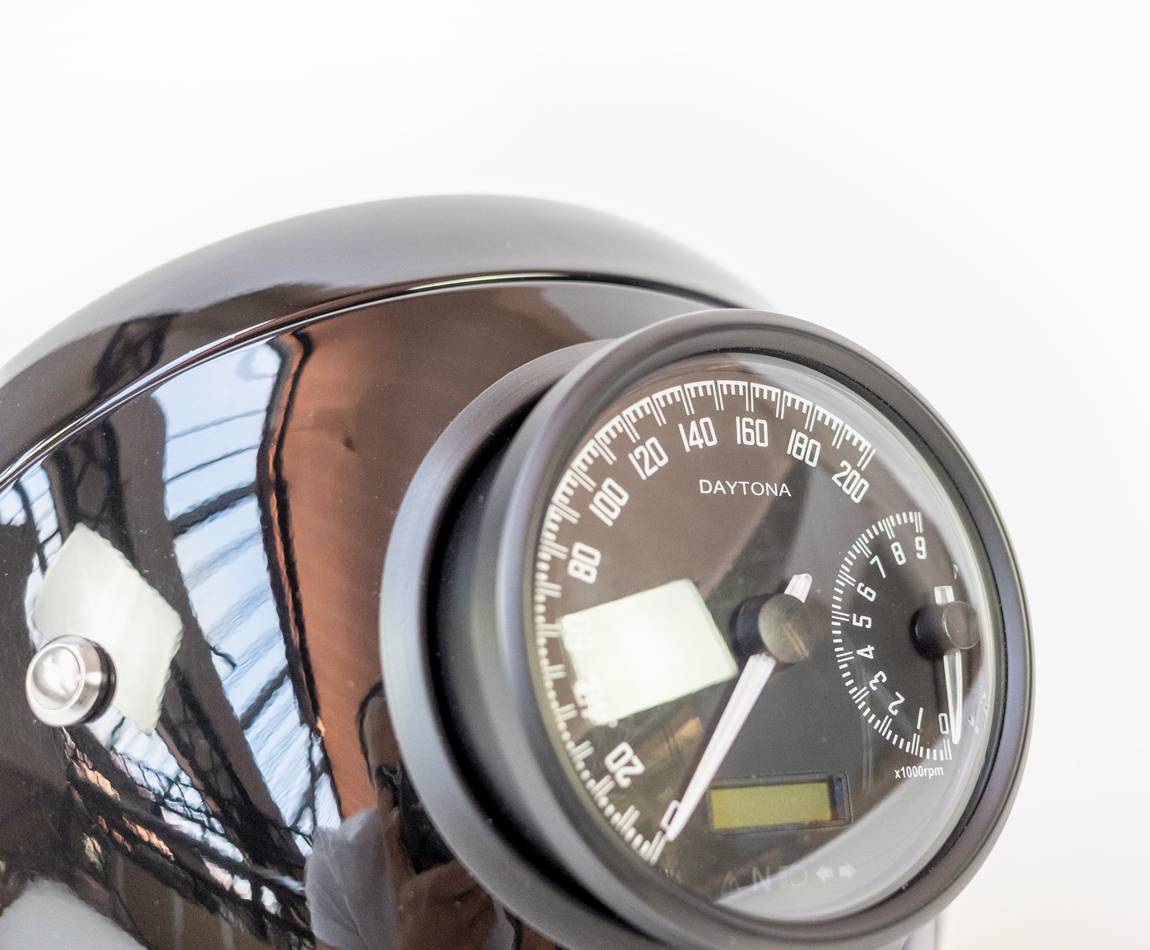 Classic headlight / integrated large Daytona speedometer for RE 650
Daytona gauge with speedometer and tachometer integrated in the Classic headlight, for Royal Enfield 650 Interceptor / Continental GT (2018 -...). This plug & play gauge solution is ideal for streamlining the cockpit of your Royal Enfield while retaining the functionality of your original gauge.
The bucket and trim ring are available in different finishes.
Description
100% plug and play, fully crafted in our workshop. We advise you to use our headlight brackets (select ø41 to 42mm for Royal Enfield) because the mounting points of the casing are not compatible with the original brackets. Available in several finishes as well as in km/h or miles (instructions provided).
On the dial of the speedometer appear the following lights (some are mixed) :
Turn signals
Oil pressure
Hight beam indicators
Low fuel indicators
Engine warning indicator
EURO 5 compatible.
Pictures of the Classic headlight / integrated large Daytona speedometer for RE 650.
Find here the items we used on this model or what we believe fits well with your selection