Large Daytona speedo for Royal Enfield 650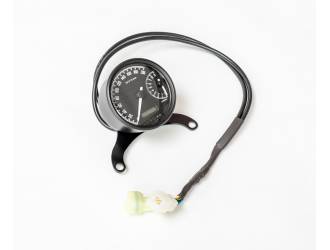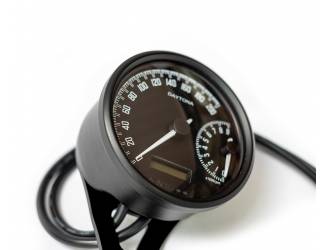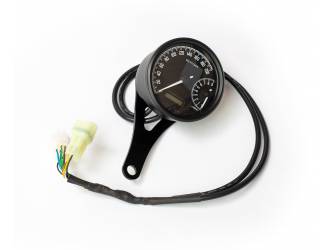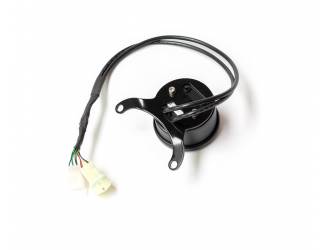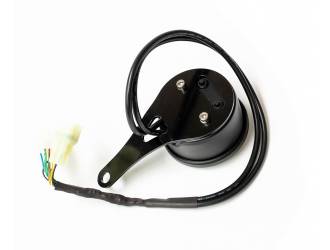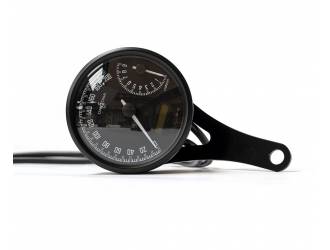 Large Daytona speedo for Royal Enfield 650
Large Daytona Speedo with tachometer, for Royal Enfield 650 Interceptor / Continental GT (2018 -...). This plug & play solution is ideal for streamlining the cockpit of your Royal Enfield while retaining the functionality of your original meter.
Description
100% plug and play and fully crafted in our workshop, it is available in several finishes as well as in km/h or miles (instructions provided).
You can mount this gauge on your original triple clamp or on your Flat triple trees kit for Royal Enfield 650 Interceptor / Continental GT.
On the dial of the speedometer appear the following lights (some are mixed) :
Turn signals
Oil pressure
Neutral position
Hight beam indicators
Engine warning indicator
Low fuel indicator
We set up the speedometer in order to add the "Low fuel indicators" function. The speedometer doesn't have a proper low fuel indicator but we have set up it to share the information on turn indicators light. When you hit the fuel reserve, turn indicators light (both left and right) will remain on. 
EURO 5 compatible.
Find here the items we used on this model or what we believe fits well with your selection