Left 3-buttons universal switch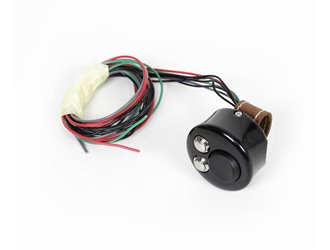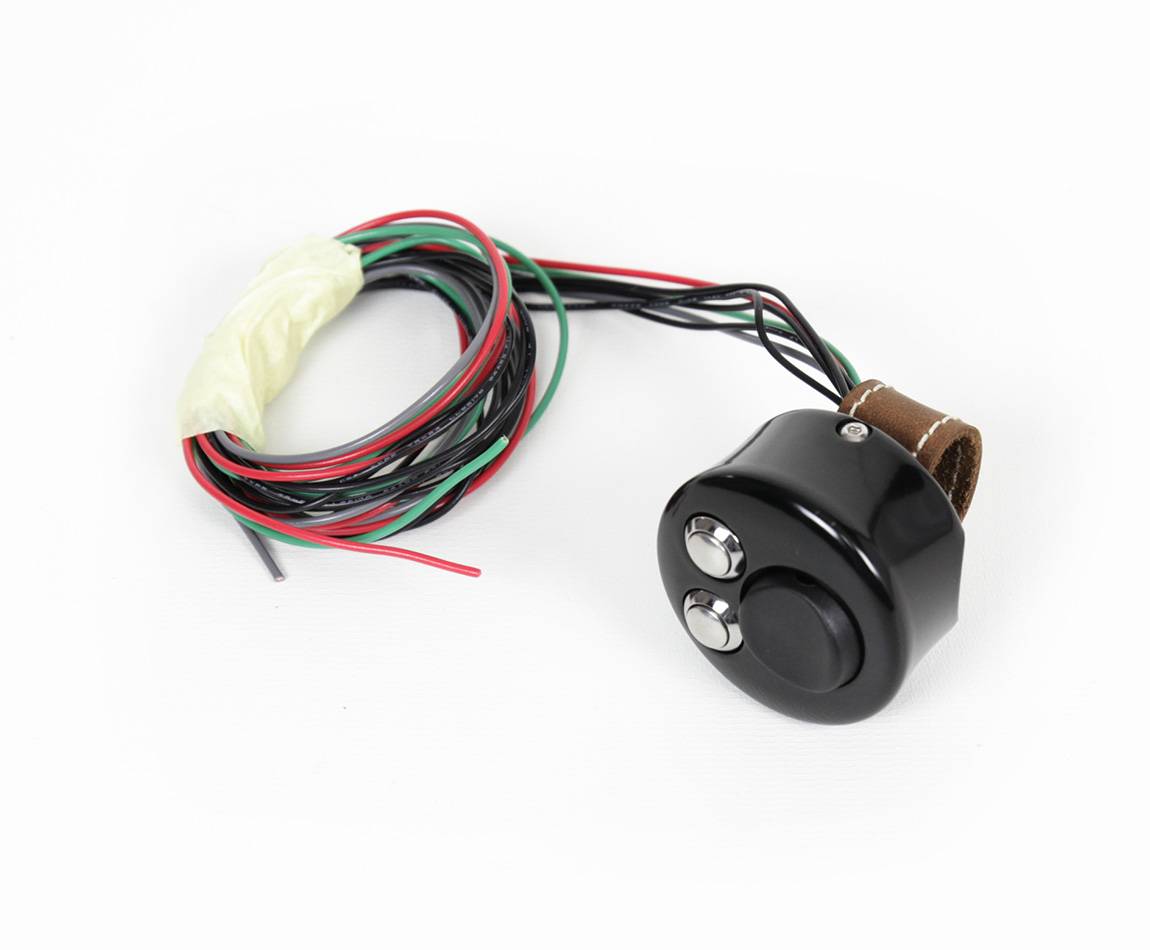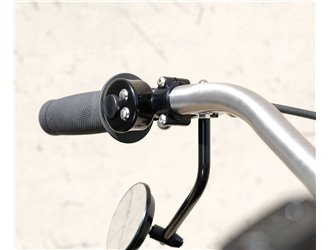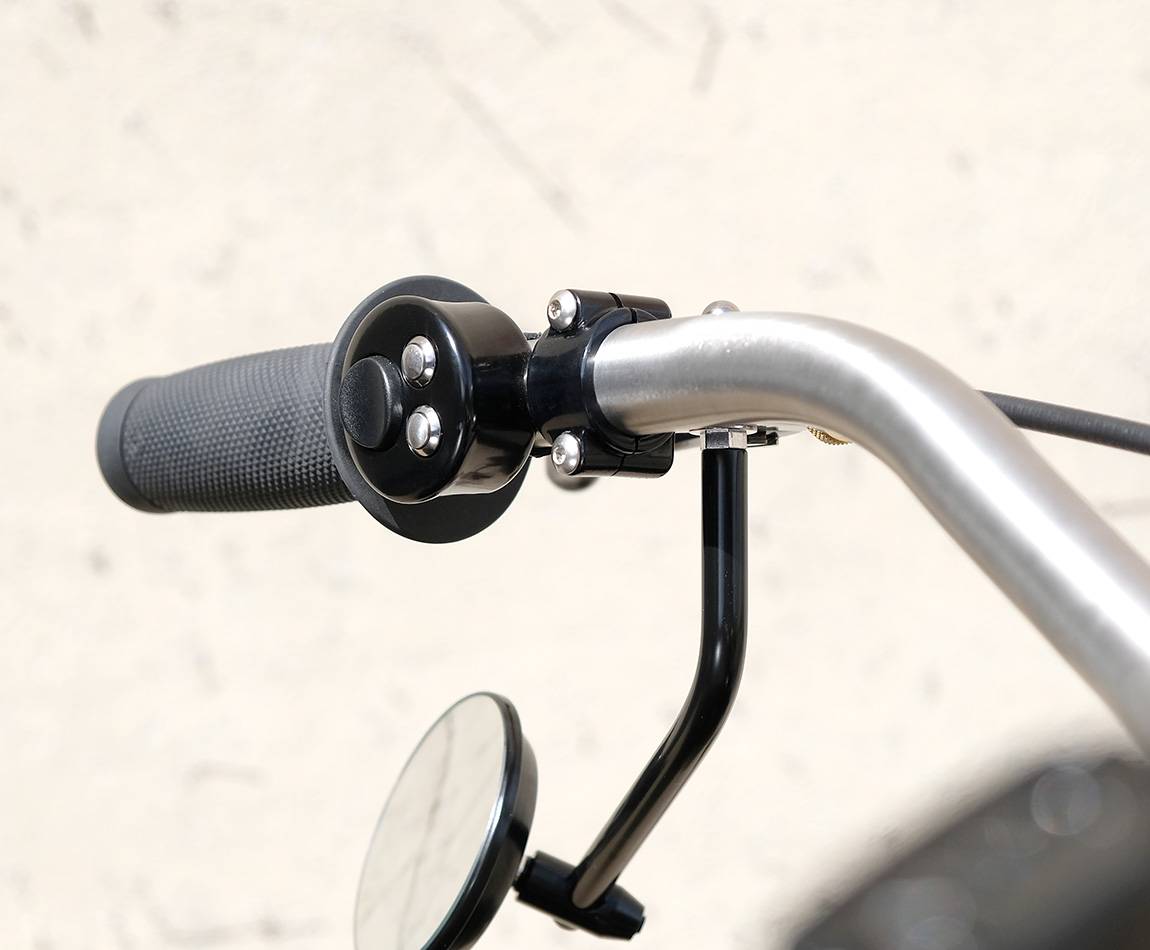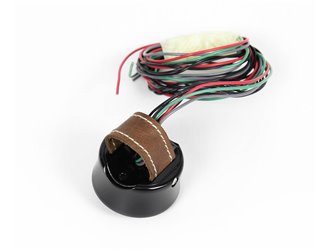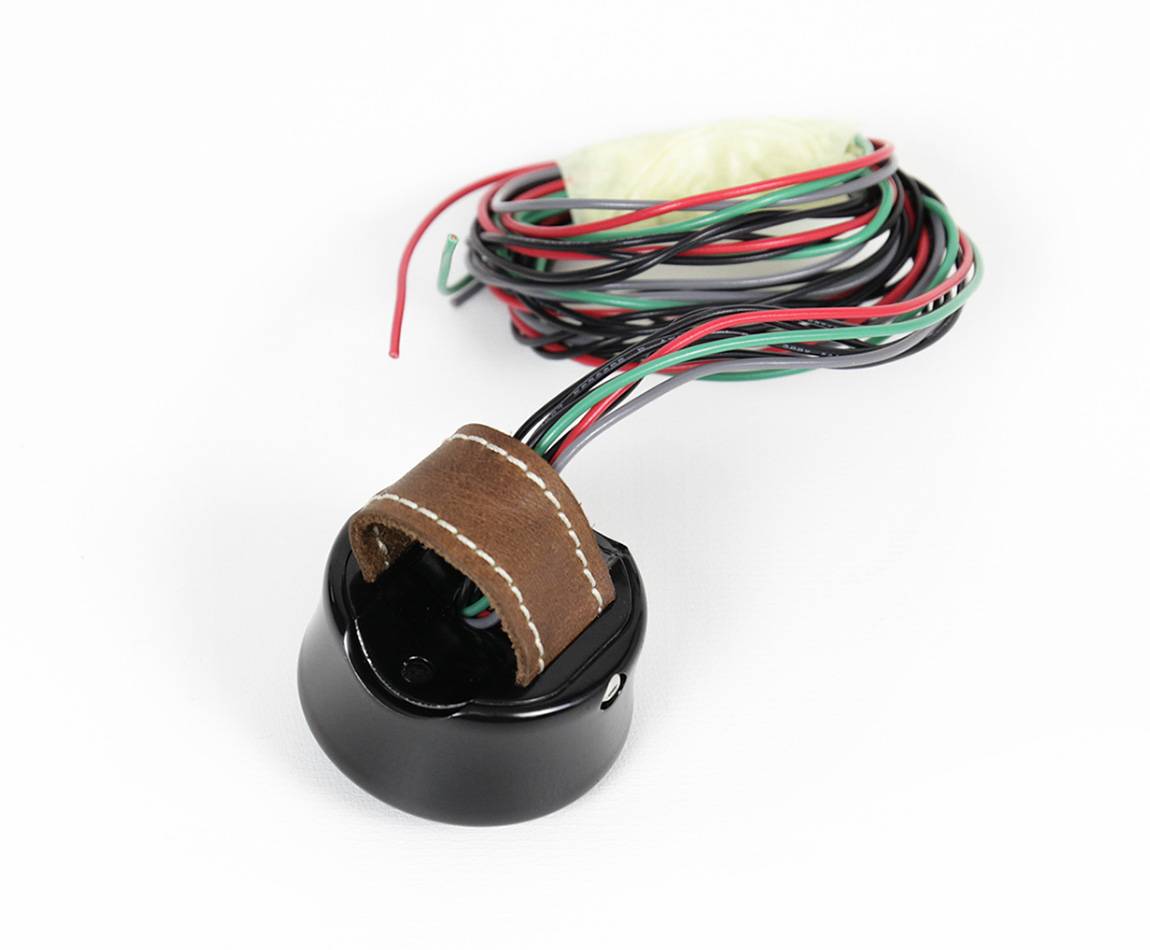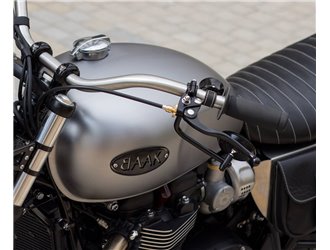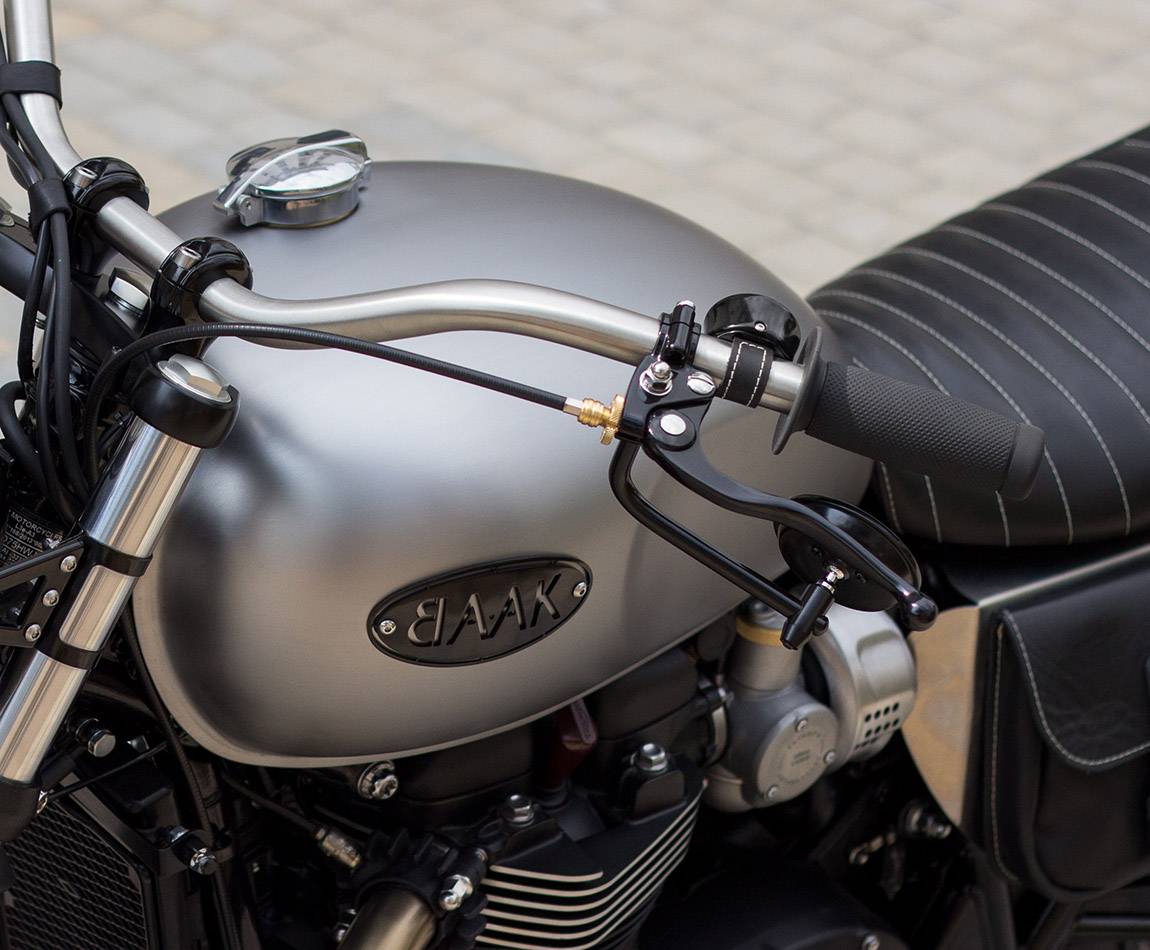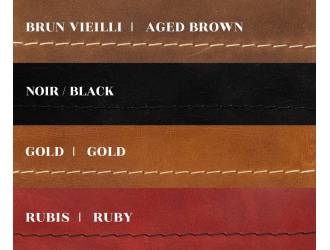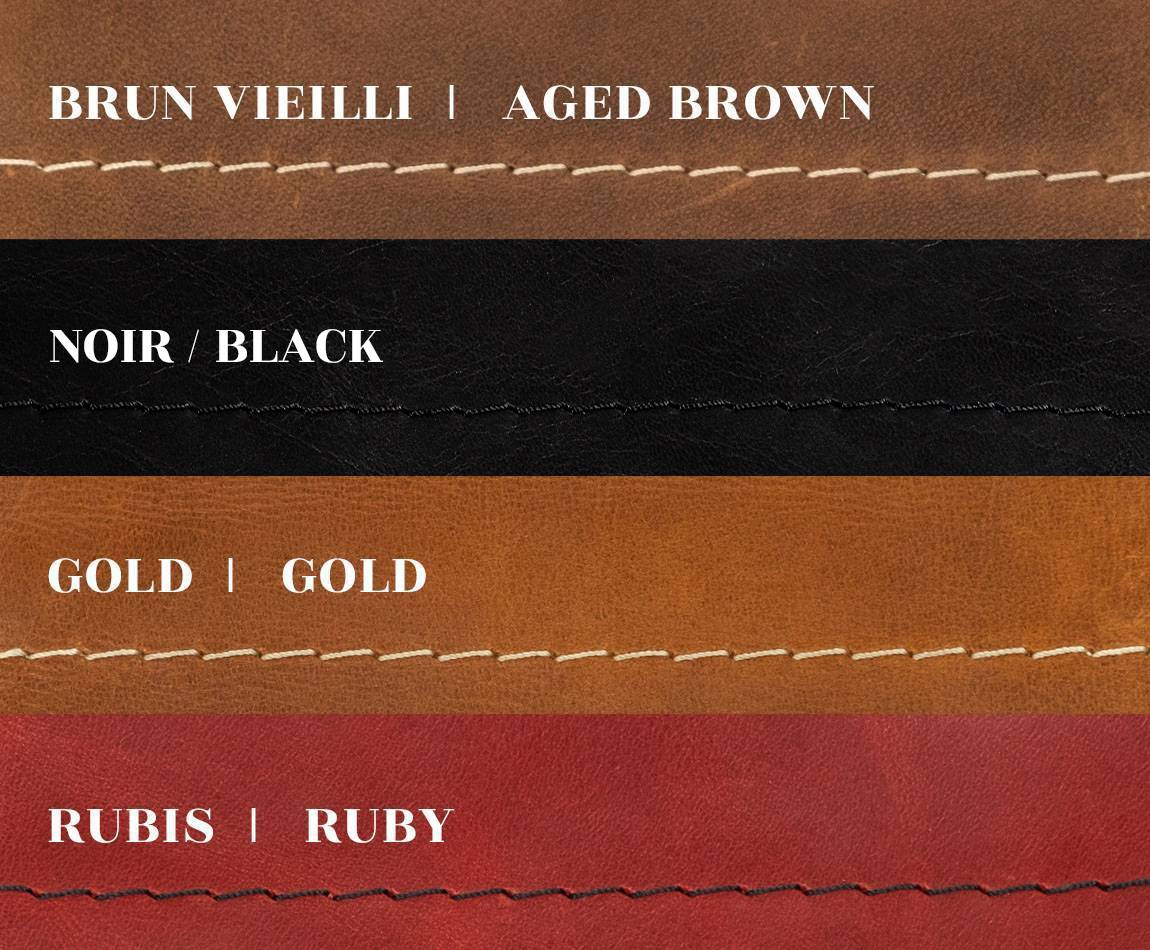 Left 3-buttons universal switch
Universal handlebar controls, including :
- an ON/OFF/ON turn signal switch
- a push button for the horn
- a push button for full headlights (may require adaptation of a relay)
Available for 22mm (7/8") or 25,4mm (1") diameter handlebar.
This part has a satin black powder coating, and is designed to be riveted to your handlebar.
Description
The 3-button commodo is available with a decorative strap in Brown, Gold, Black or Ruby leather. This leather strap for the 3-button commodo is automatically made with cream-colored thread (except for Ruby leather with Black stitching). These handlebar controls are designed to be riveted to your handlebars.
Diameter : 48mm (1 & 57/64") / Thickness : 28mm (1 & 1/16").
WARNING: Knowledge of motorcycle electricity is necessary in order to correctly carry out the wiring. For certain wiring you will have to cut elements of your original harness, take care not to operate without being certain of what you are doing.
Find here the items we used on this model or what we believe fits well with your selection