Bates headlight bracket for Moto Guzzi V9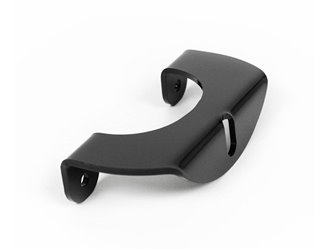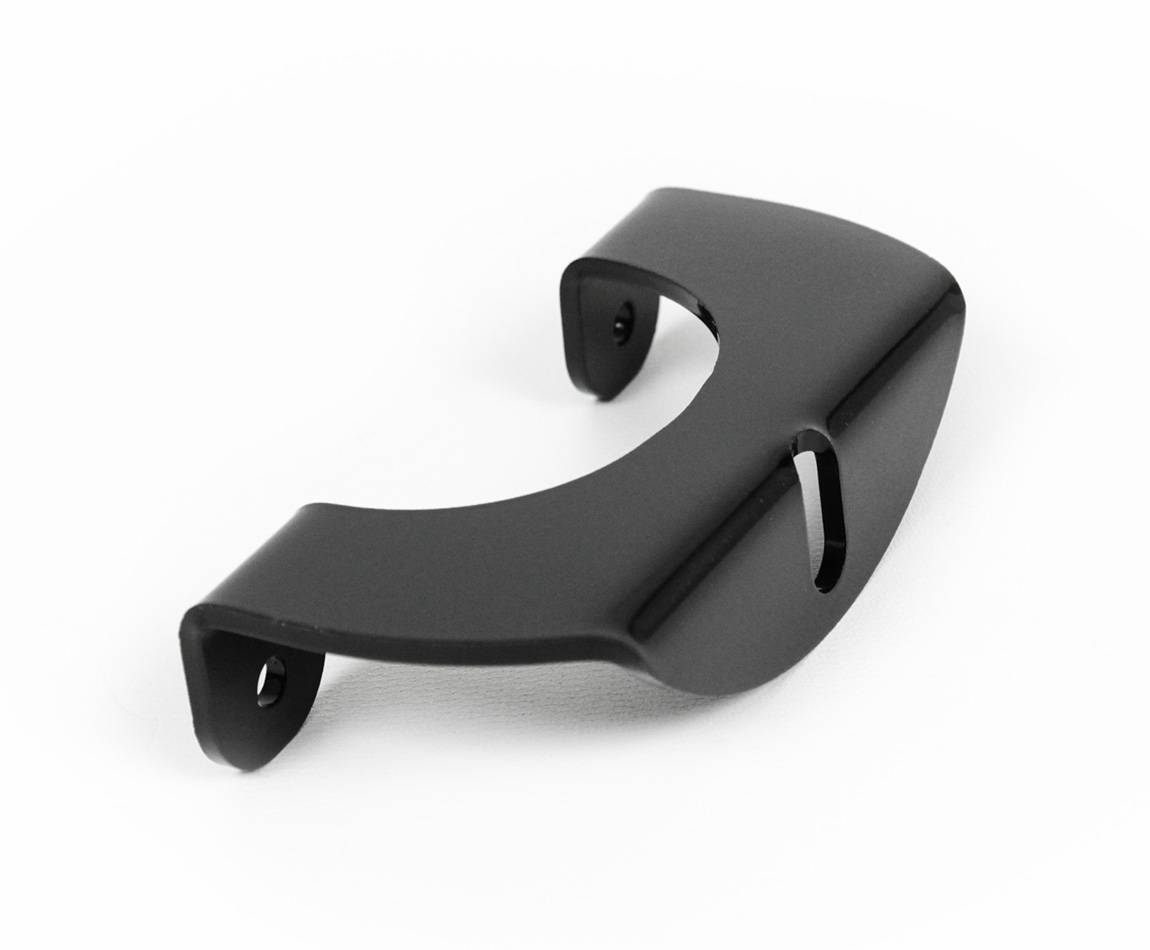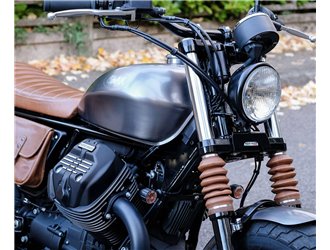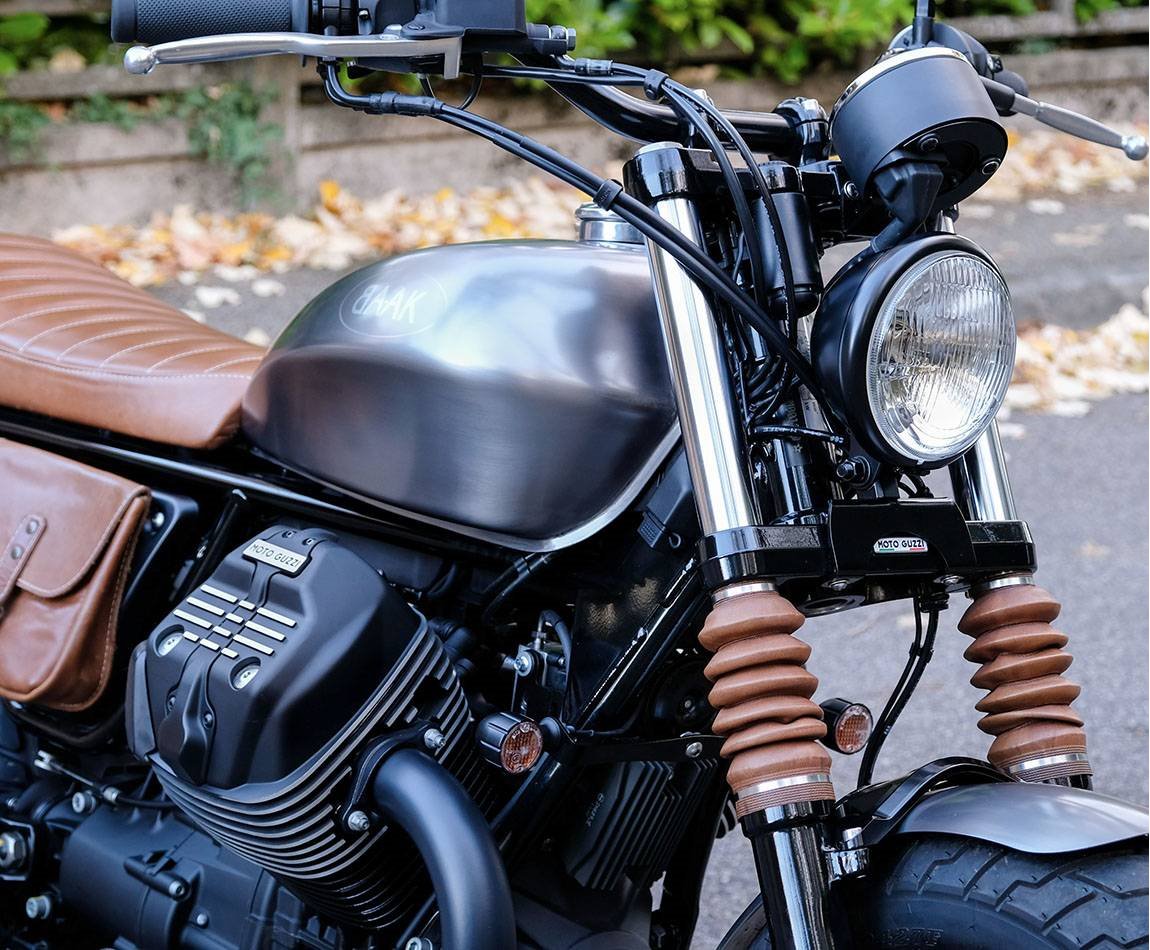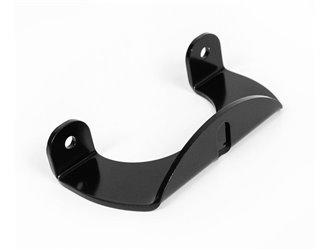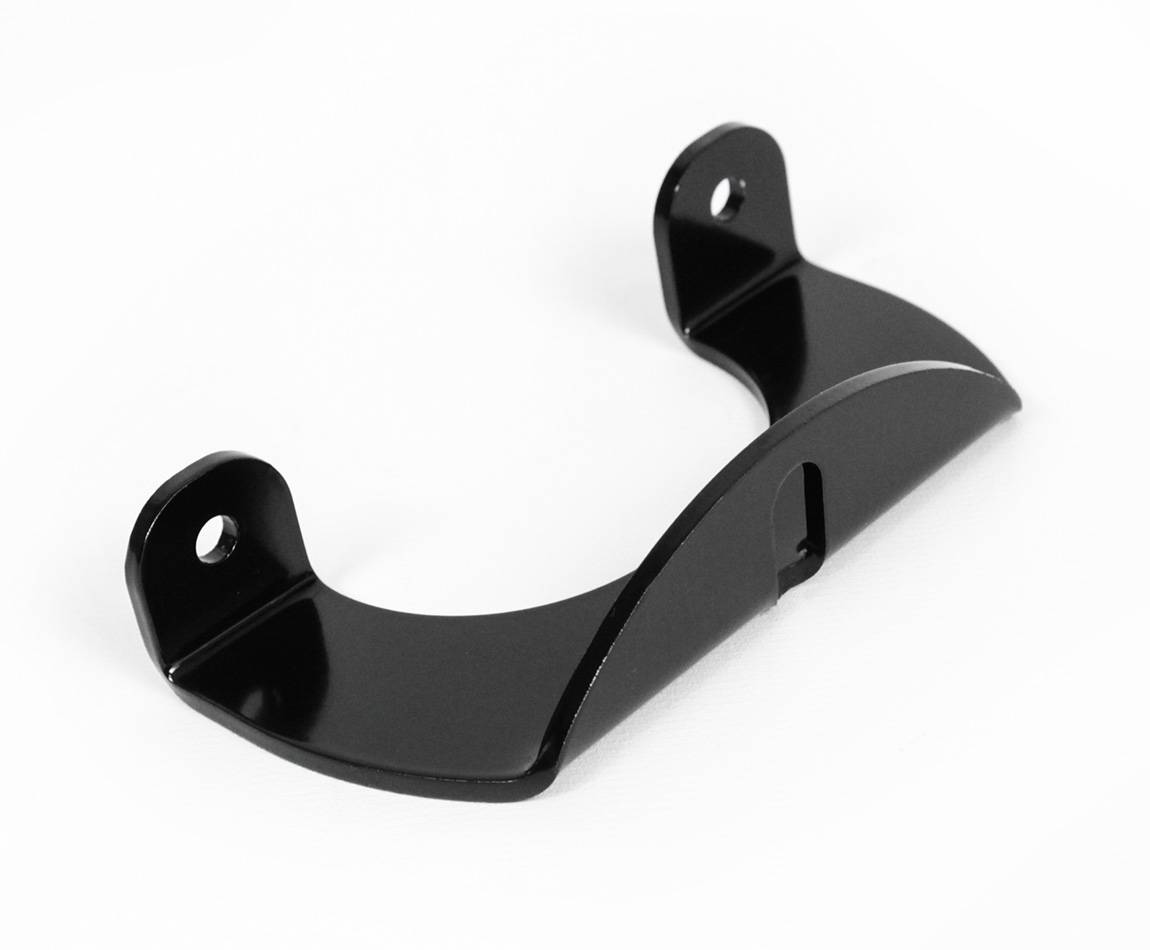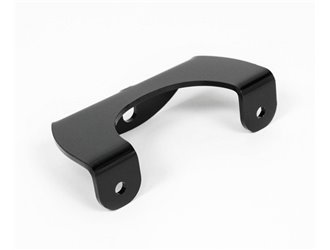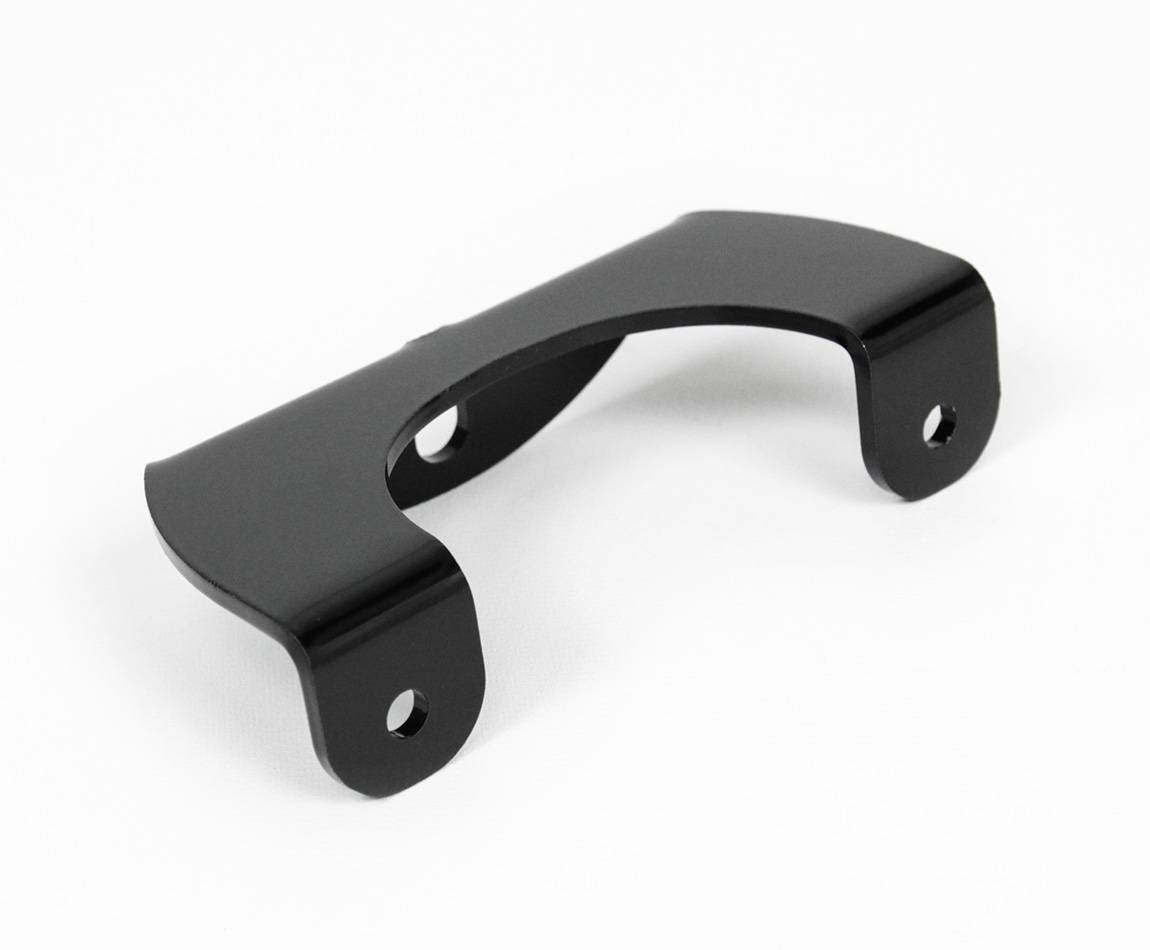 Bates headlight bracket for Moto Guzzi V9
Bates headlight fixation bracket for Moto Guzzi V7 9, required to mount a lower fixation headlight (Bates style) on your motorcycle. Manufactured out of aluminium, 3mm thick, black powder coat painting. Available in black finish only. This is the bracket included in our Bates headlight kit for Moto Guzzi V9.
This bracket comes with all the necessary stainless steel screwing.
Description
This part only suits the Moto Guzzi V7 9, not suitable for the previous versions of the V7. Using a Bates headlight on your Moto Guzzi requires that you relocate your turn indicators thanks to our Front turn indicators bracket for Moto Guzzi. 
This product is compatible with the following models (click the model for more details):