Rectifier / turn indicators / horn bracket for Triumph (pre- 2016)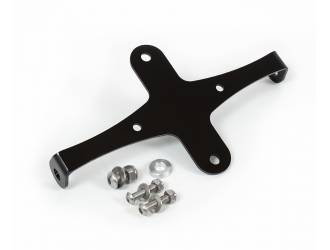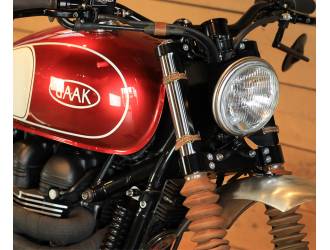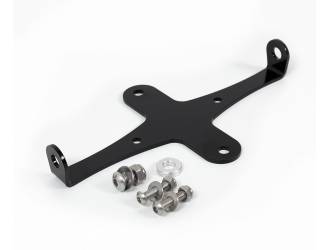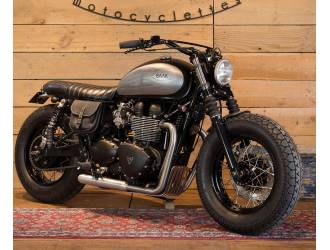 Rectifier / turn indicators / horn bracket for Triumph (pre- 2016)
This bracket enables you to relocate your rectifier, front turn indicators and horn on a Triumph (pre-2016 - air-cooled) below your steering column. It visually lightens the line of the front of your motorcycle by grouping these parts on one bracket. This bracket is 21,8cm wide and 12cm high. It get assembled in the original place of your horn, under the steering column of your Triumph.
Comes with all the stainless steel necessary screwing.
Manufactured out of stainless steel at our workshop, satin black powder coat painted.