Bates headlight plate for Triumph (pre-2016)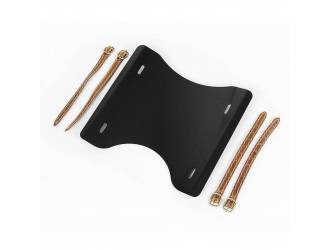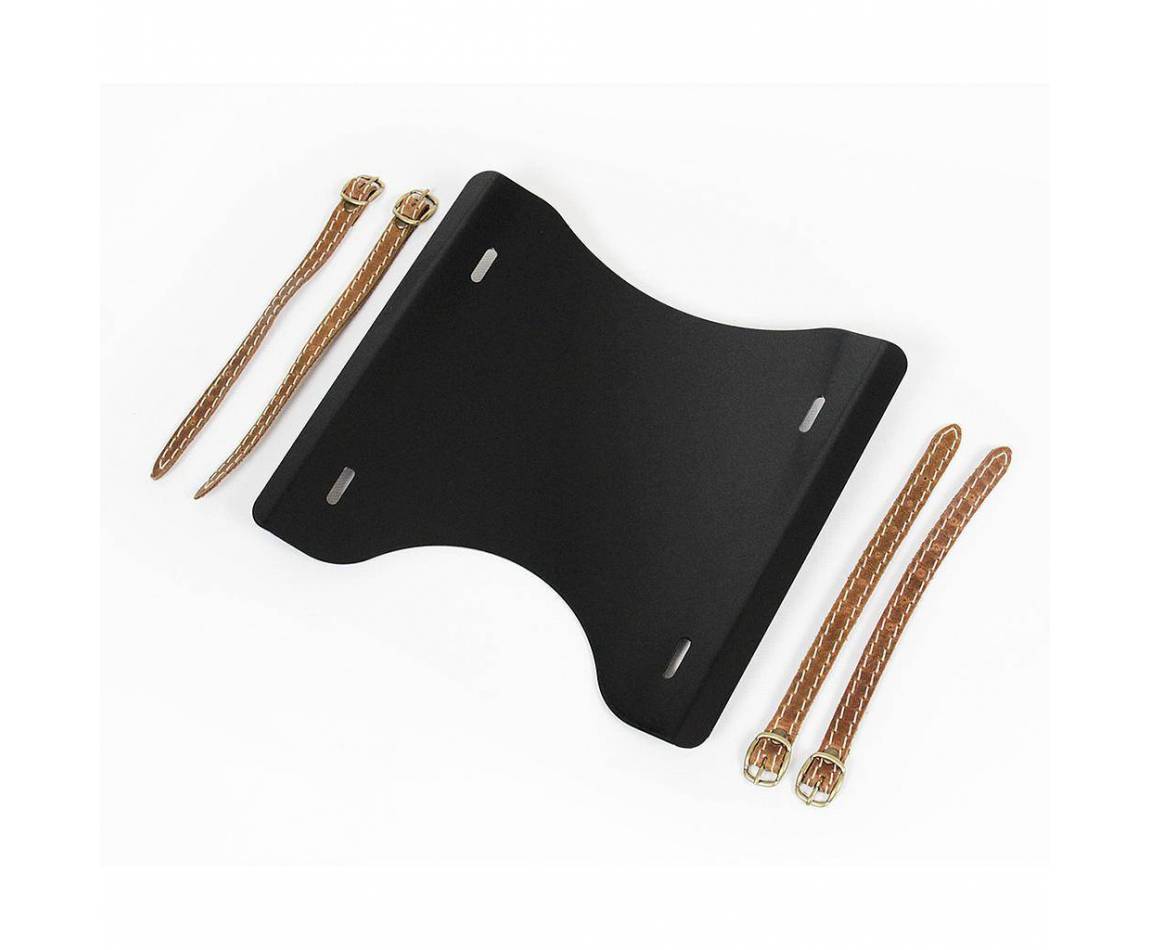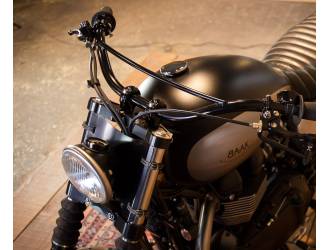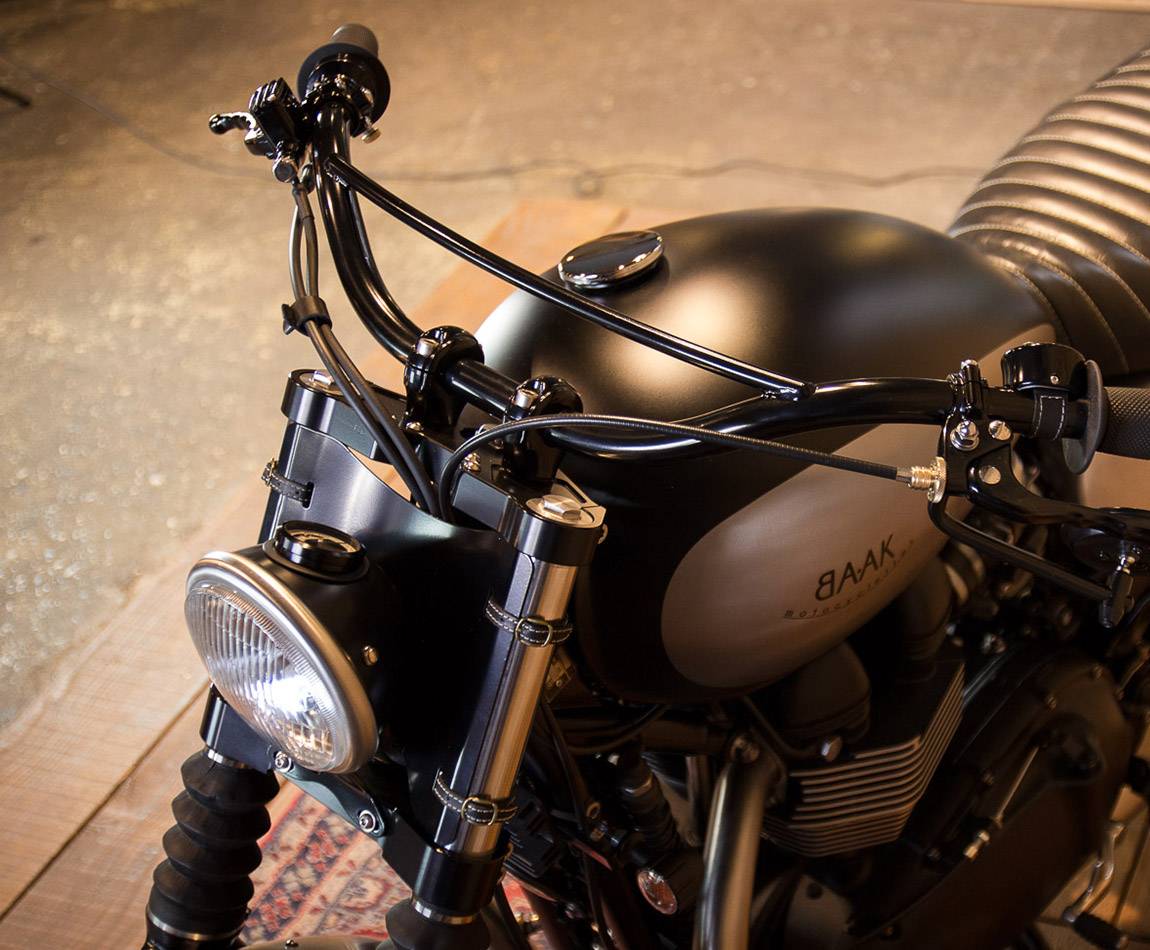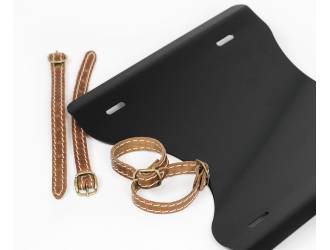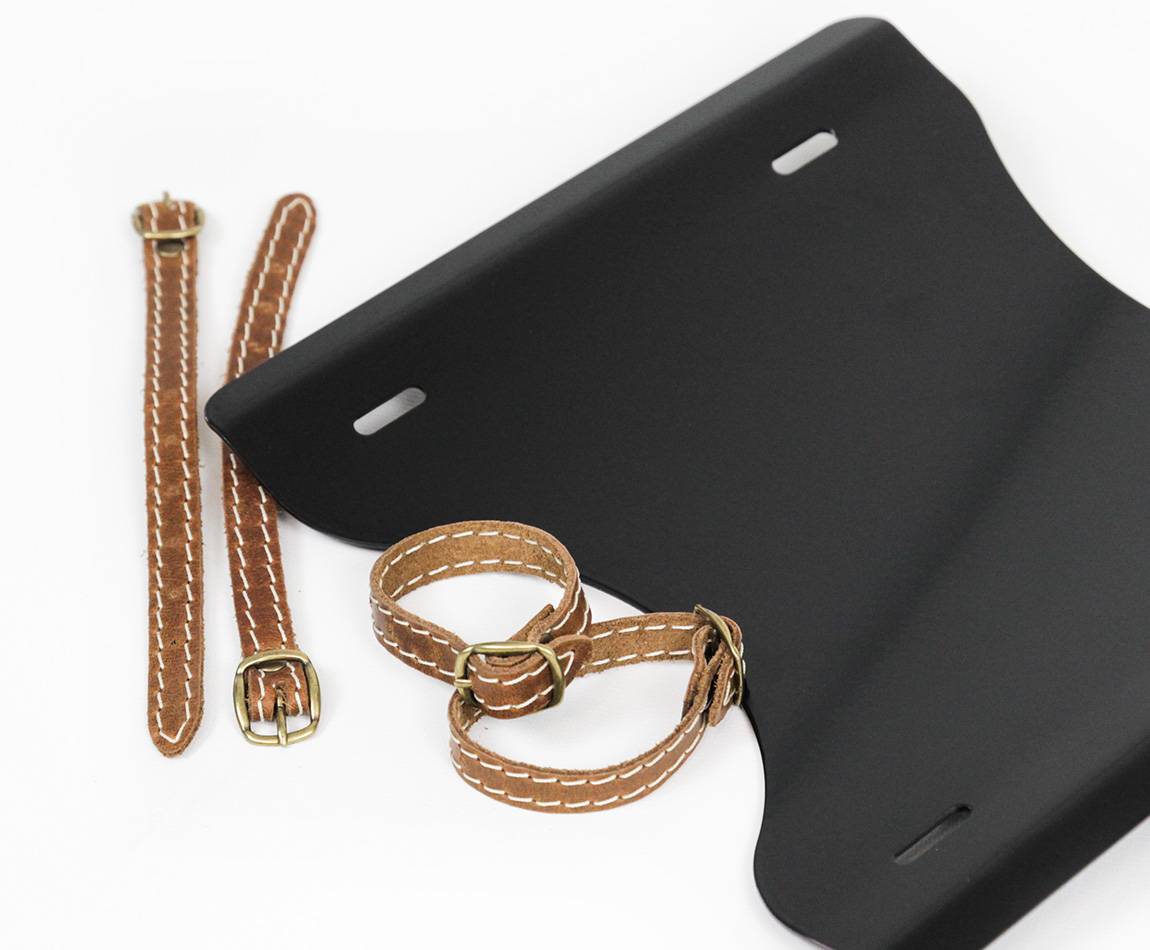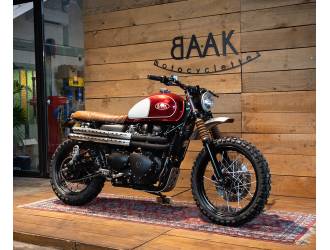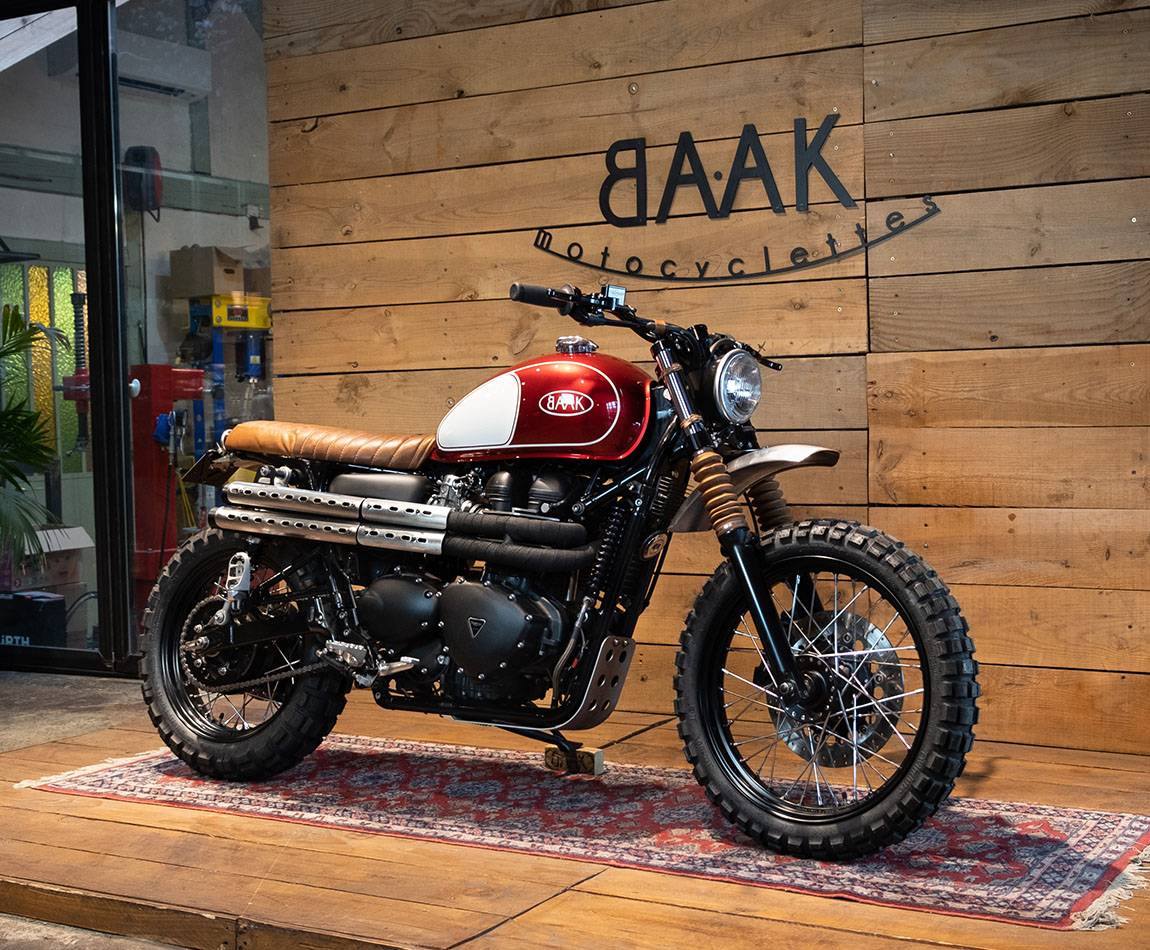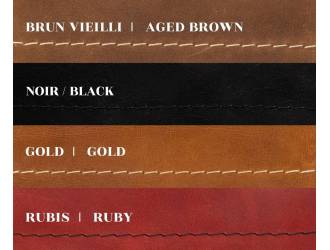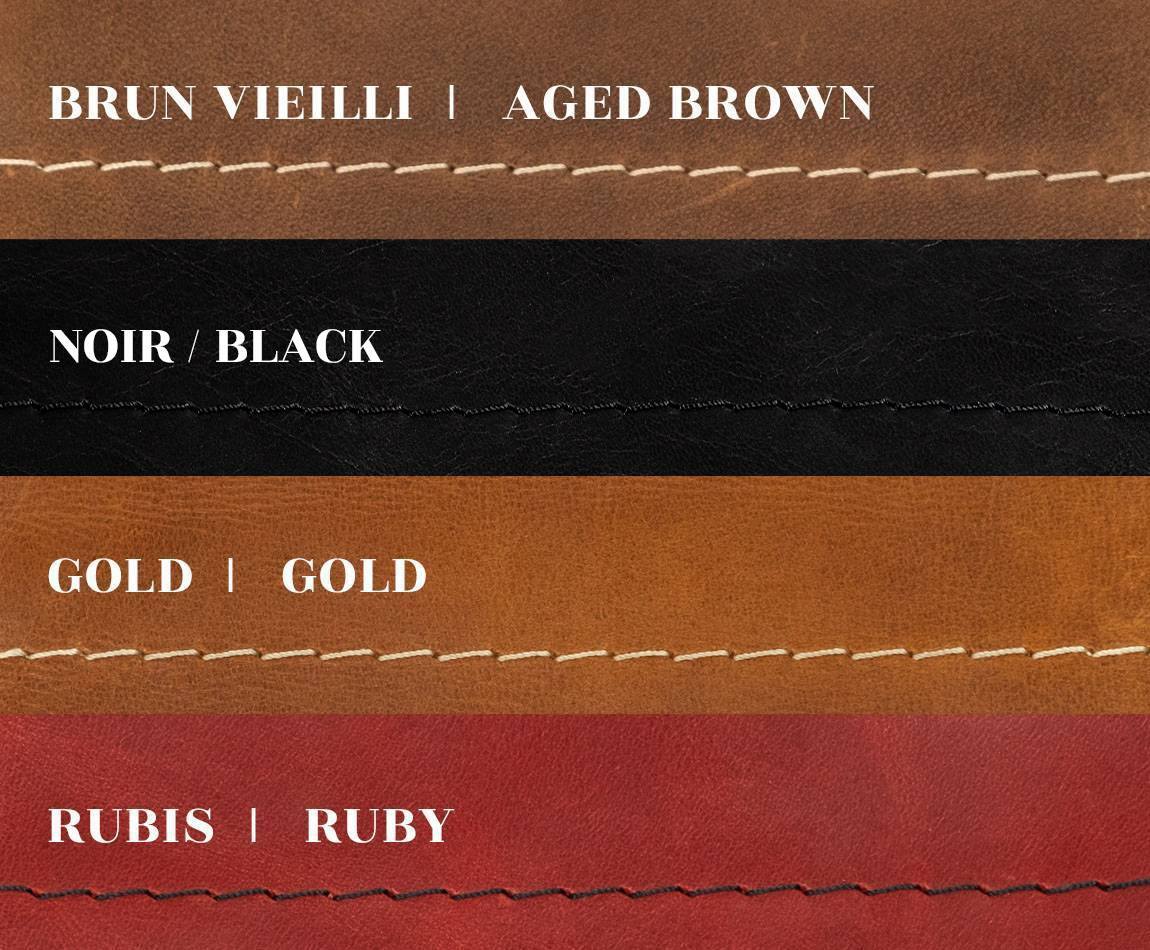 Bates headlight plate for Triumph (pre-2016)
Bates type headlight plate for Triumph (pre- 2016 - air-cooled). Essential to hide the steering column and all the cables after the mounting of a Bates headlight.
Comes with 4 black leather clamps in black, aged brown, gold or ruby color. Available in satin black and raw aluminium finish.
Measurements : 220mm x 190mm.
Description
This aluminium headlight plate is handcrafted at our workshop, an high quality powder coat painting is applied on it for a perfect finish a durability over the years for the Satin black finish. 
This part is assembled on our Triumph Bonneville 865 Bobber.