Bates headlight / integrated speedometer for Triumph (pre- 2016)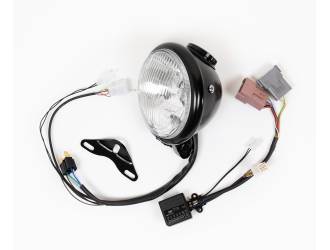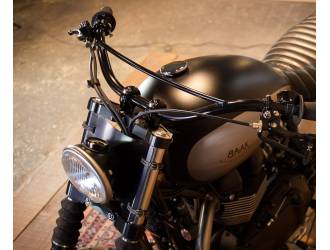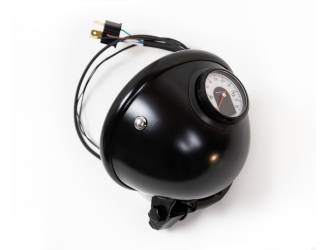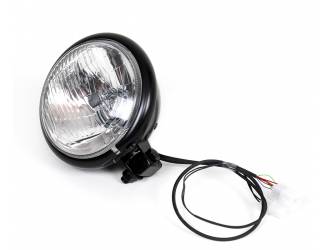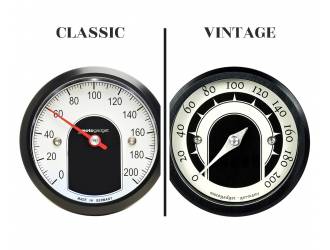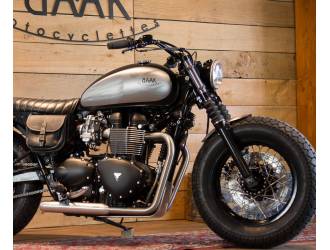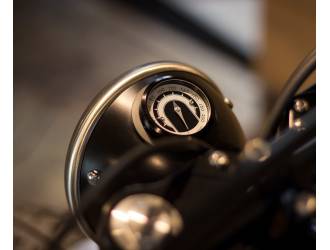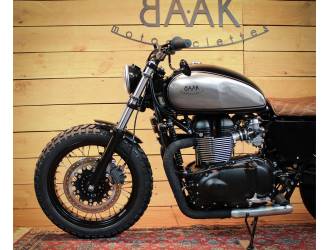 Bates headlight / integrated speedometer for Triumph (pre- 2016)
Bates headlight with integrated speedometer for Triumph (pre-2016 - air-cooled). Here's how to purify your Triumph riding post while keeping all the original features of a speedometer. The Tiny speedometer shows the total daily mileage, LED indicator, oil pressure, high beam, gas reserve, hours, maximum speed and neutral. This part comes as plug & play with the model you will select.
The menu button is integrated in the casing of the lighthouse. The headlight and speedometers are EU approved for road use.
Description
Lighthouse Ø15cm with lower Bates style mounting bracket, equipped with a Ø5,3cm Tiny Motogadget speedometer manufactured in Germany. Comes with bulb H4 12V 60/55 W, fixation bracket, wiring harness. Comes with M-TRI multiplexing case for injection model. BEWARE, this speedometer isn't suitable for Triumph Scrambler EFI with mechanical speedometer.
EU approved. This headlight mounts in place of the rectifier, we recommend you to relocate it using our rectifier bracket for Triumph (pre-2016).