Leather handlebar pad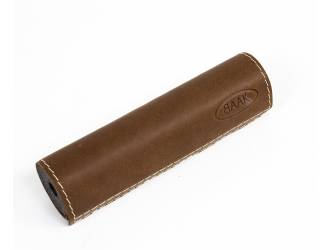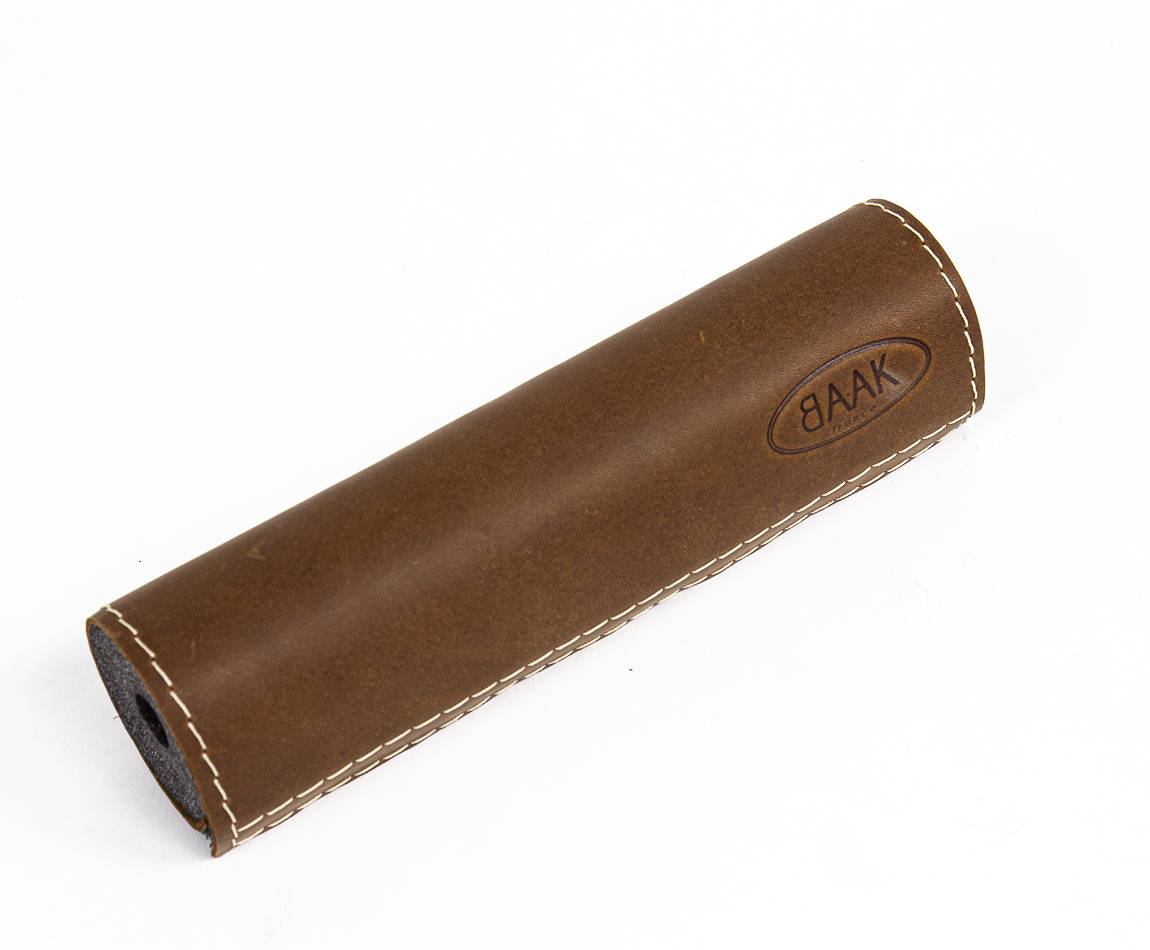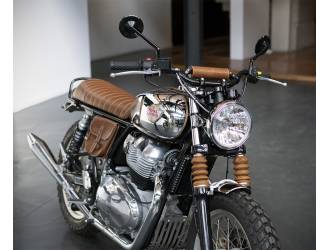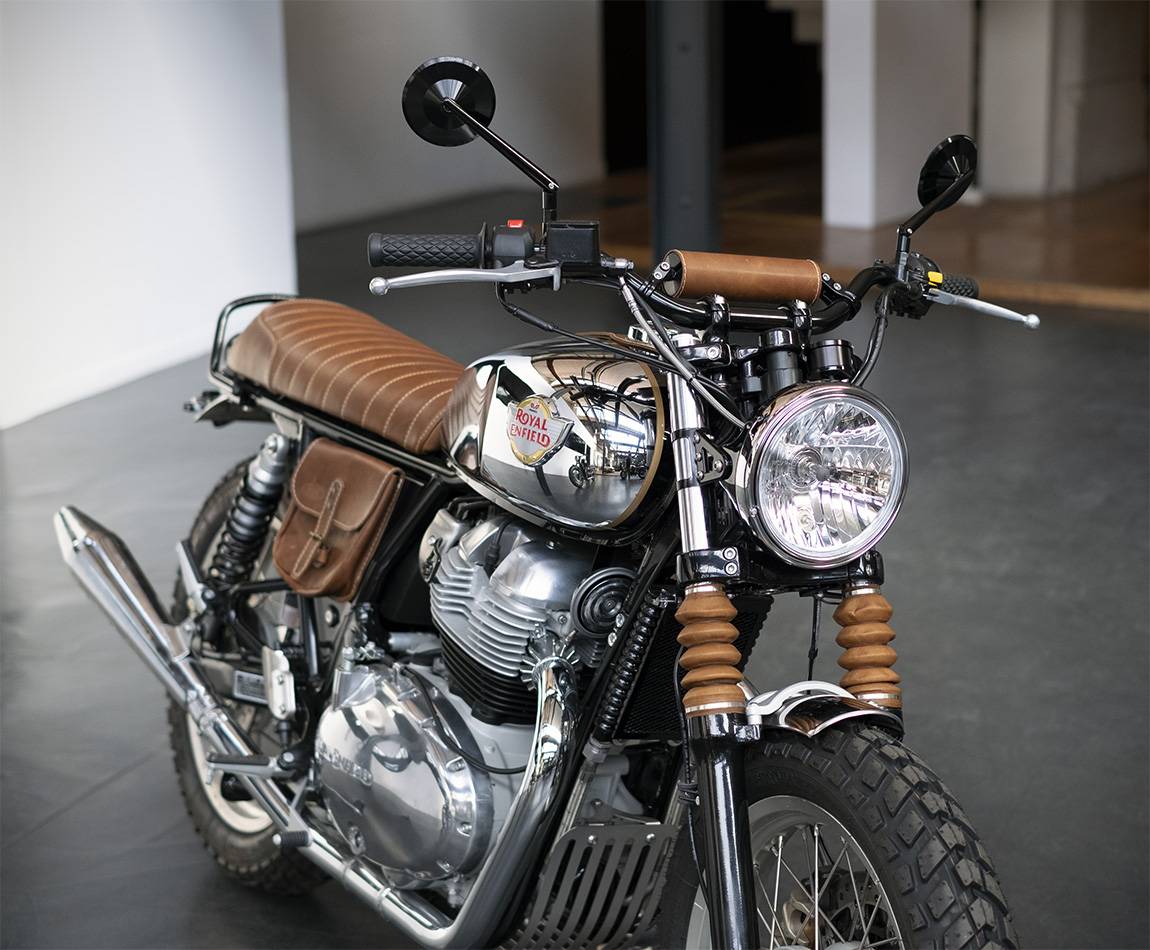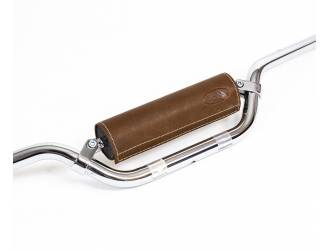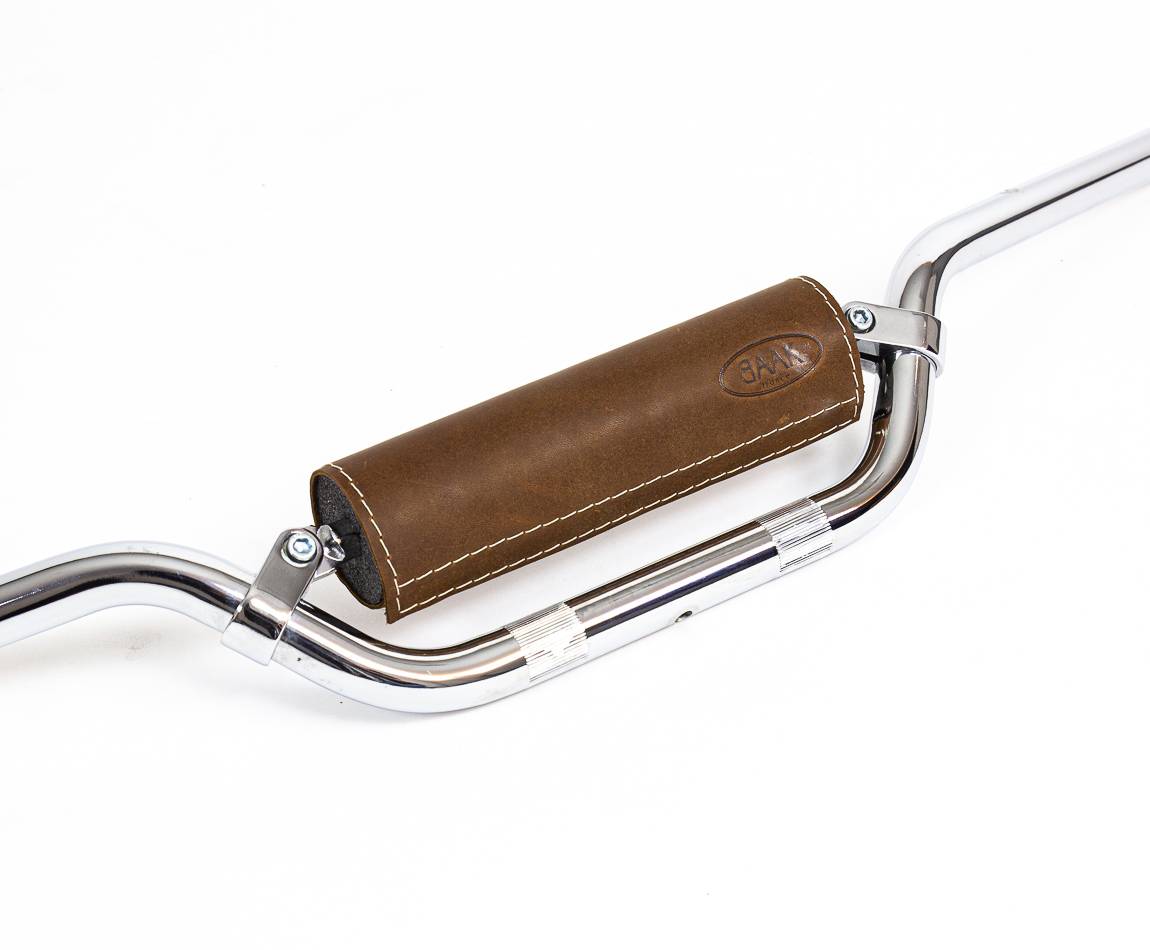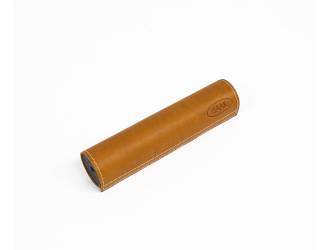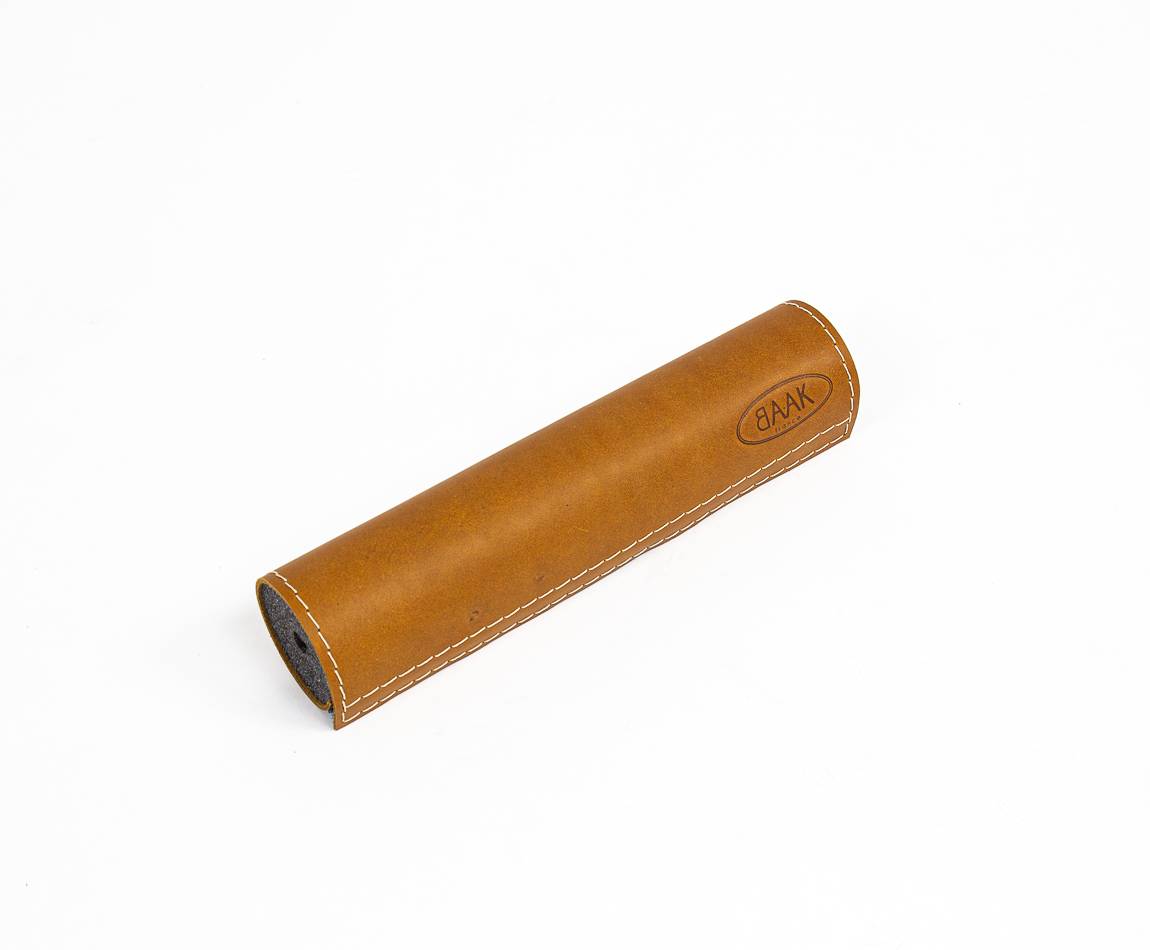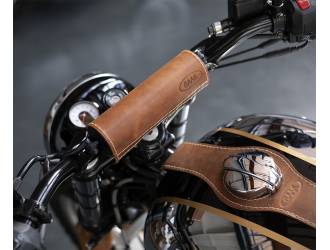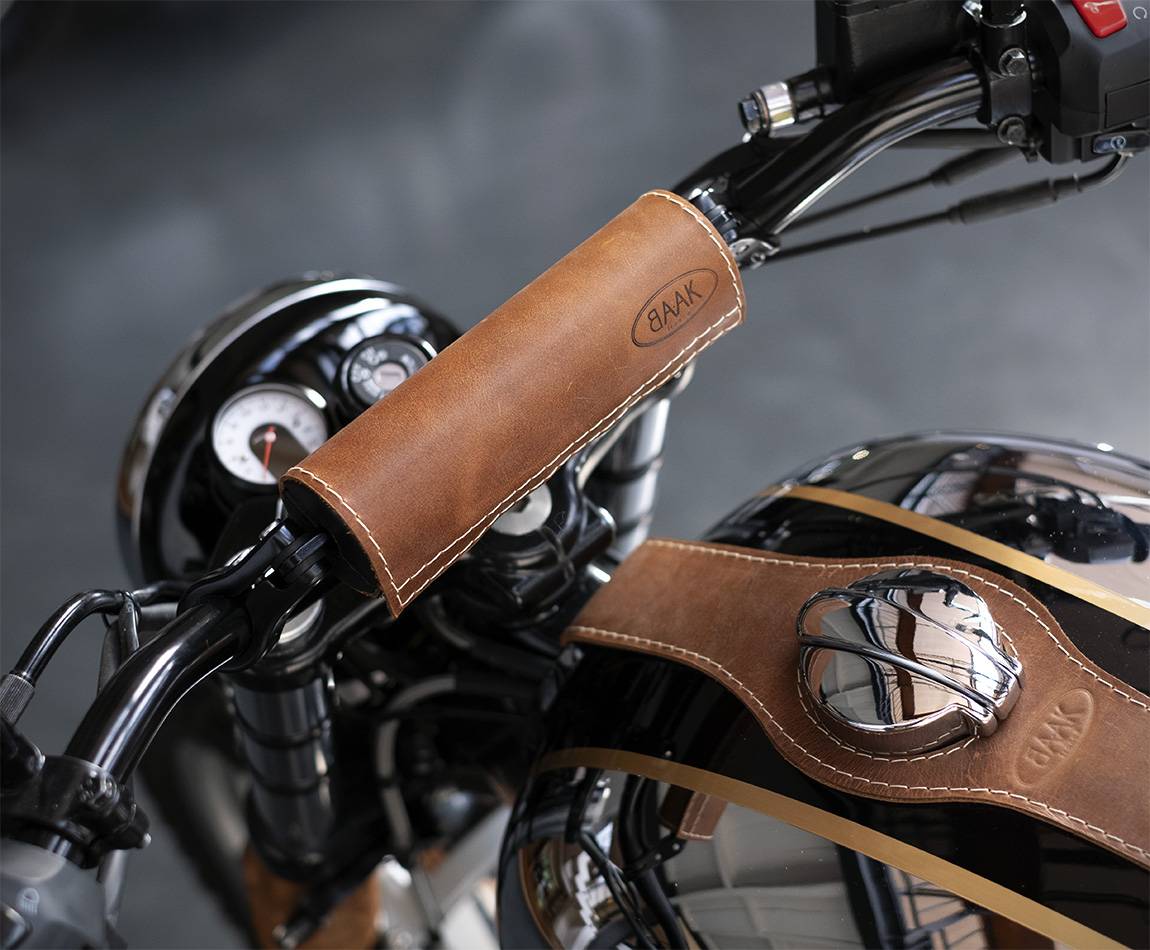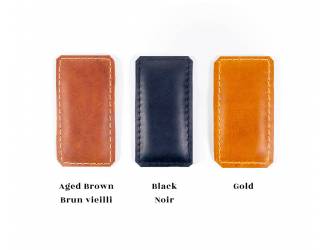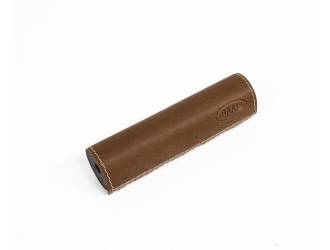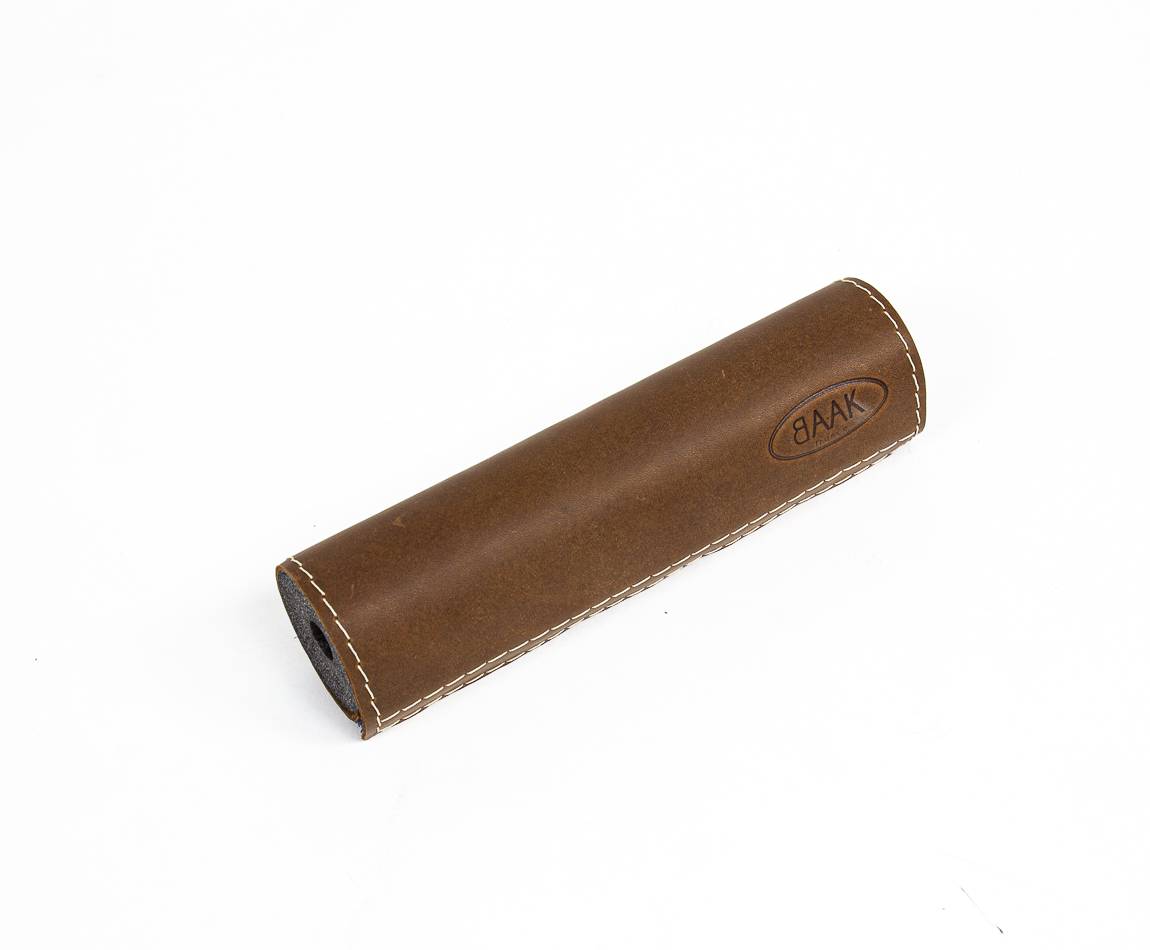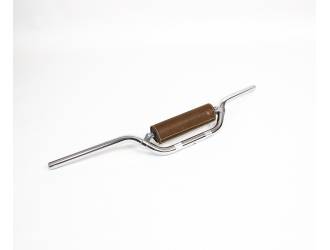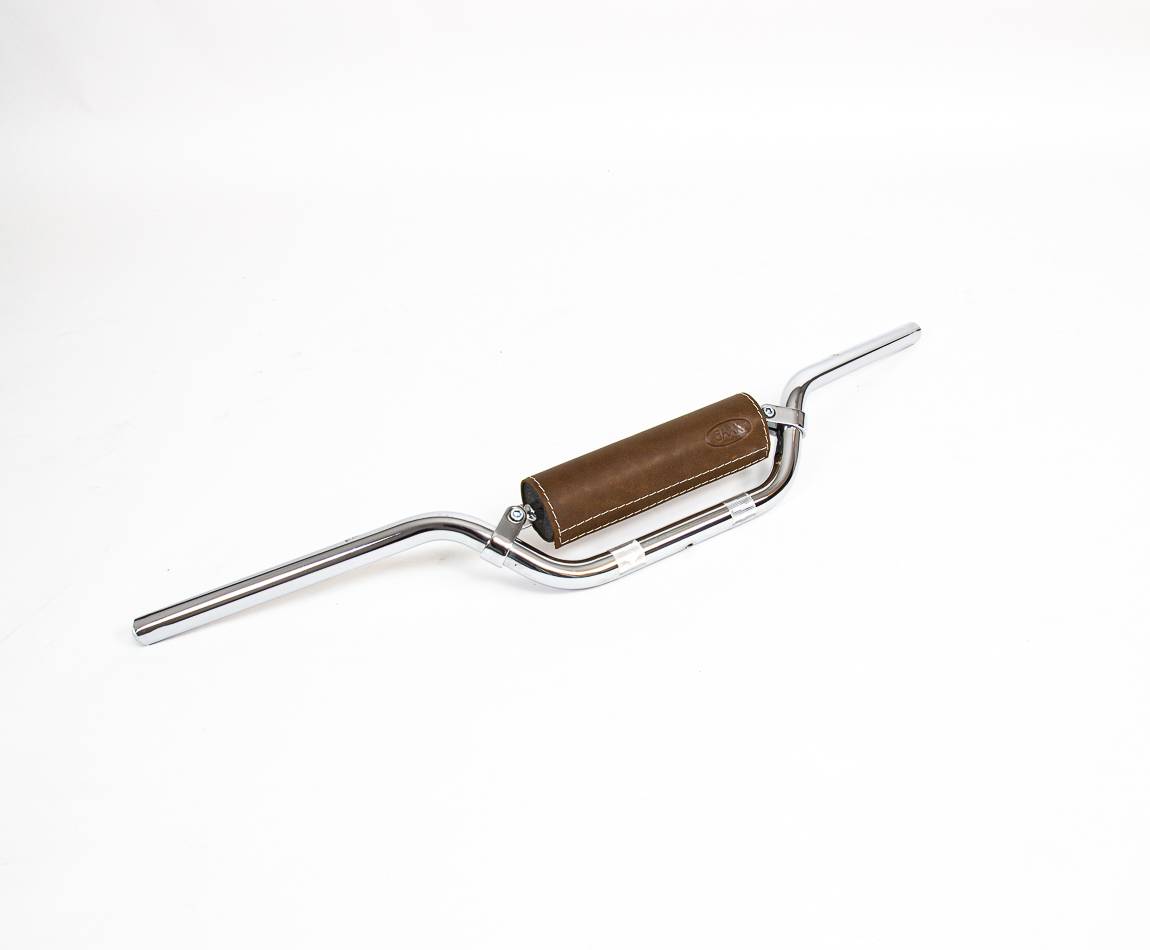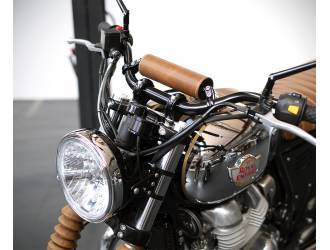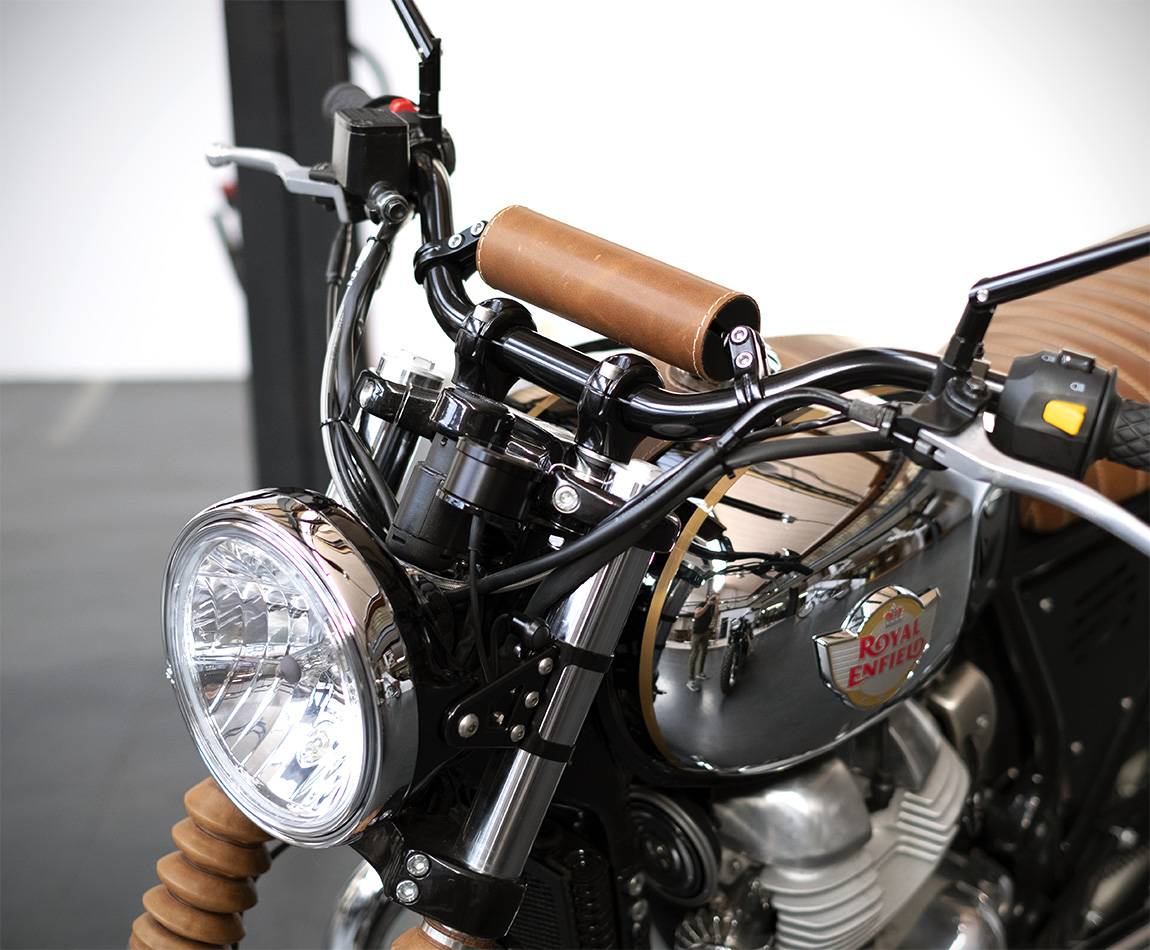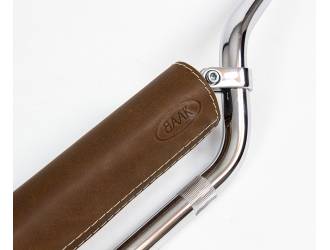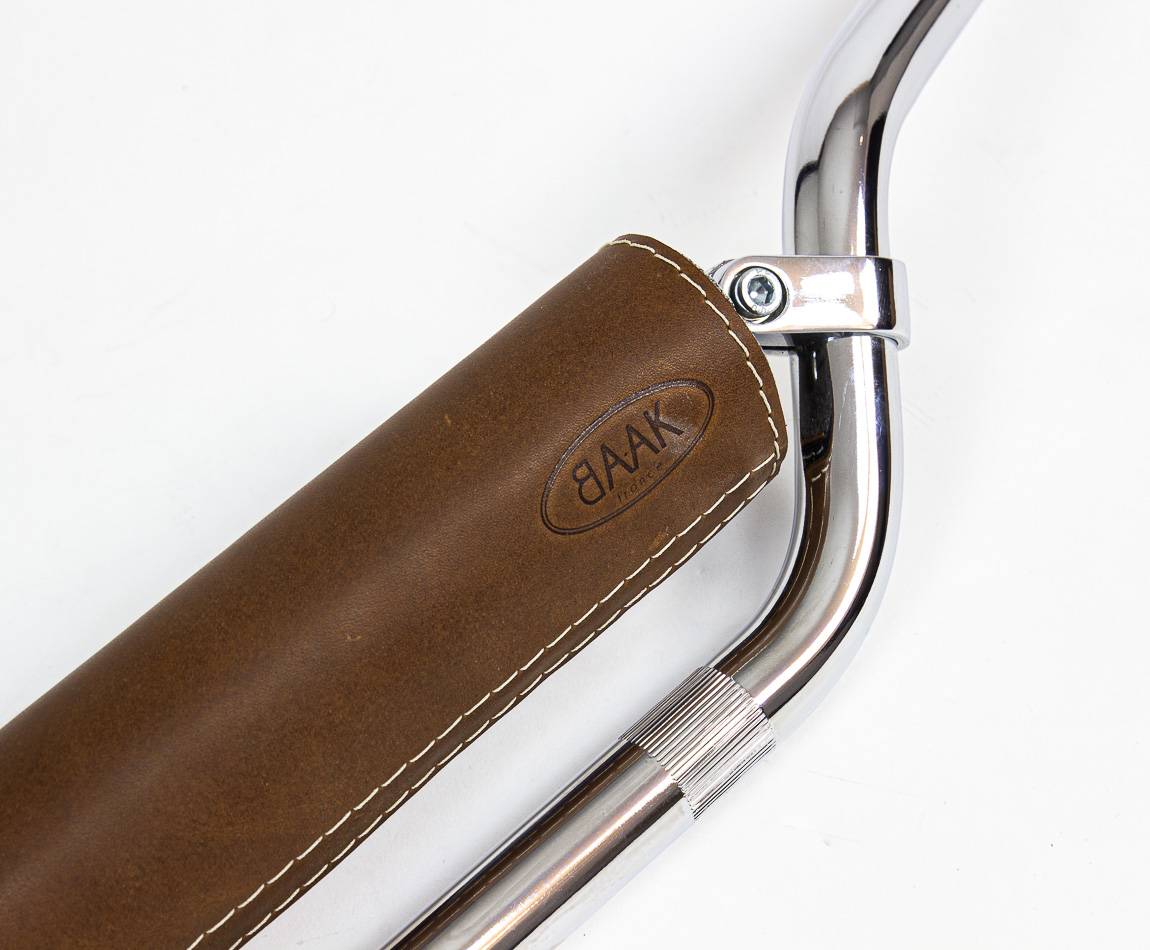 Leather handlebar pad
Leather-covered handlebar pad. Appart from the protection brought by this pad in case of shock with your handlebar, his leather cover will bring a classic off road look to your motorcycle. Our craftsmen re-interpreted the codes of off road bar pads to give it an aesthetic use. The inner diameter for the crossbar is ø12mm, the external diameter of the pad is ø53mm. 
Available in 200mm or 225mm length, in black, gold, brown leather. The handlebar and crossbar are not included.
Description
This part is designed and handcrafted at our workshop in France. The 200mm length handlebar pad is suitable for the original Royal Enfield 650 Interceptor crossbar.