"Camembert" air filters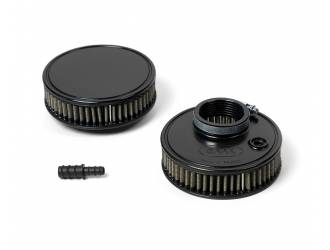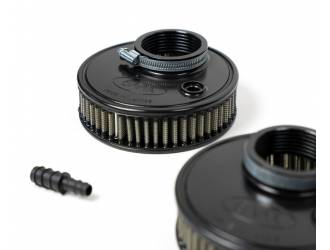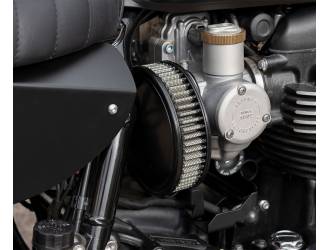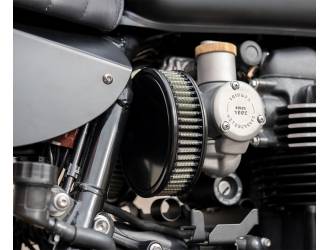 "Camembert" air filters
"Camembert" style round air filters. This pair of air filters offers a retro look and a great filtration quality to your motorcycle. 
Connection sleeve : Ø53,5mm
Filter : Ø139mm and 41mm thick.
Comes in pair with two stainless steel fixation collars. These filters are particularly suitable for Triumph Bonneville T120.
Description
We recommend you to go for our Airbox removal kit including the battery box and the side covers in addition to those filters.
No engine re-mapping is required for your Triumph (2016-...).
Pictures of the "Camembert" air filters.