Gas tank leather belt for Moto Guzzi V7I / II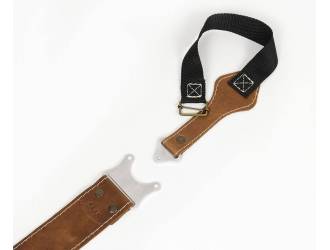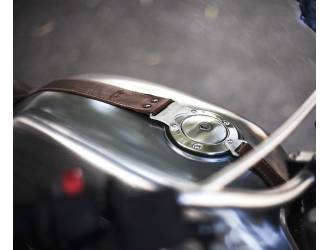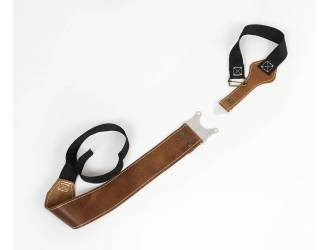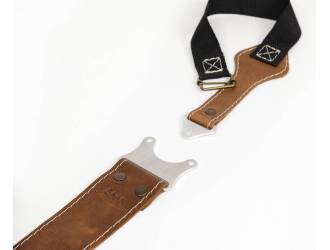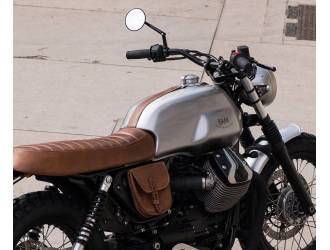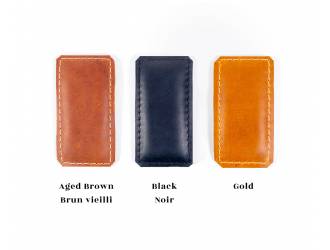 Gas tank leather belt for Moto Guzzi V7I / II
Leather gas tank strap / belt for Moto Guzzi V7 I and V7 II. It enables to wrap your gas tank and to give it a distinguished look. It's available in black, aged brown and gold leather colors so it perfectly suits your motorcycle.
The straps get easily assembled on the gas tank cap thanks to two aluminium brackets. An adjustable nylon belt enables you to wrap your tank with the strap and attach it. It comes with all the necessary stainless steel screws.
Made in France
Description
This strap is handcrafted in our workshop, in the same leather as the one used on our seats. One BAAK Motocyclettes logo is pressed on the top of the wider strap. It also enables you to protect your Moto Guzzi V7 gas tank from the scratches on your clothes.
ATTENTION, this strap doesn't fit the first versions of the V7 I (phase 1 - plastic tank), the distance between the two fixation holes of the rear strap must be 50mm instead of 60mm to suit this strap. 
Depending on the weather conditions of your country, an intensive exposure to the sunlight requires to regularly maintain your leather goods. We recommend the use of our Leather care cream.
This product is compatible with the following models (click the model for more details):