Bobber exhaust for Moto Guzzi V7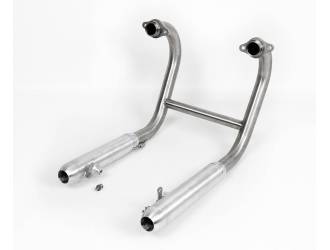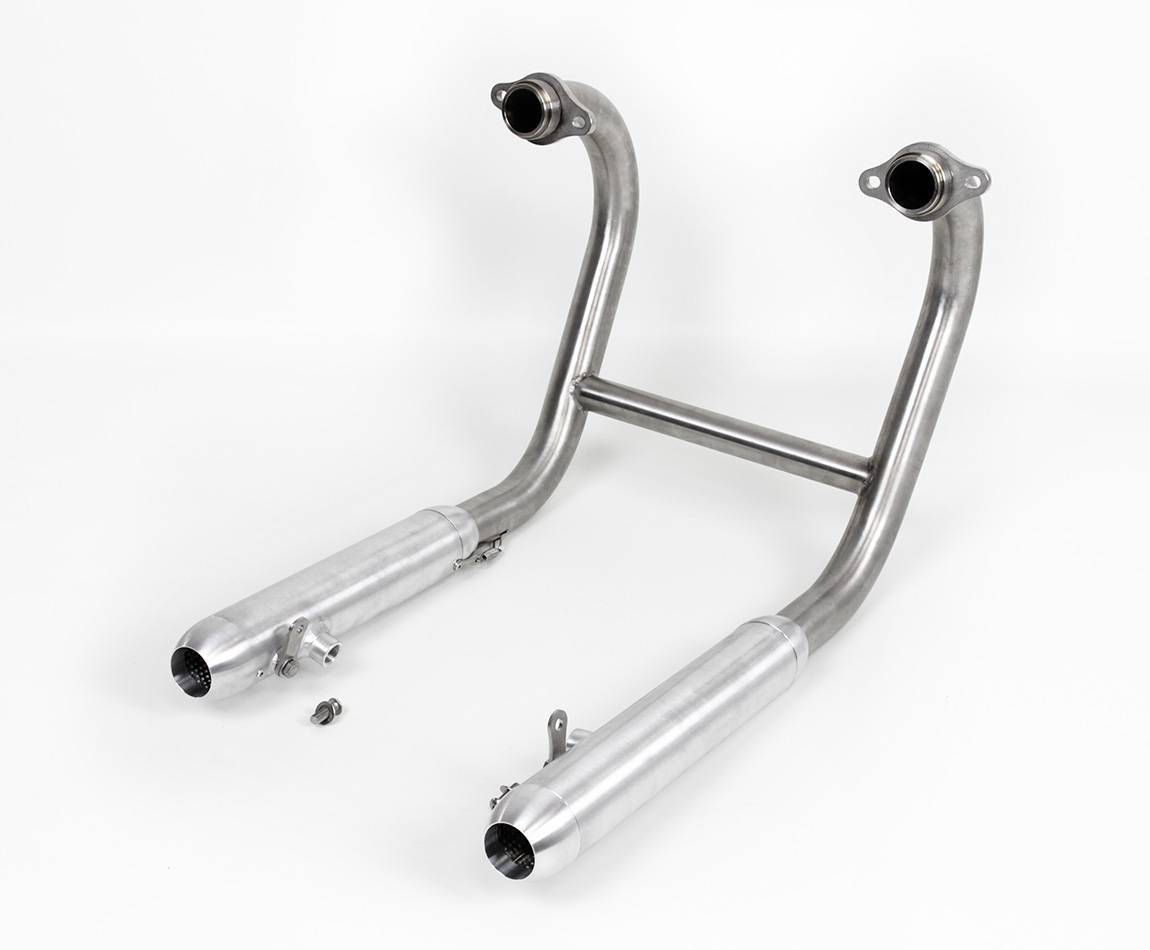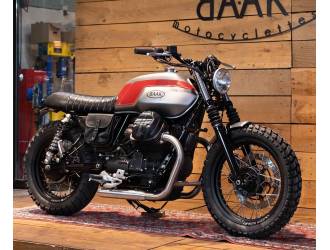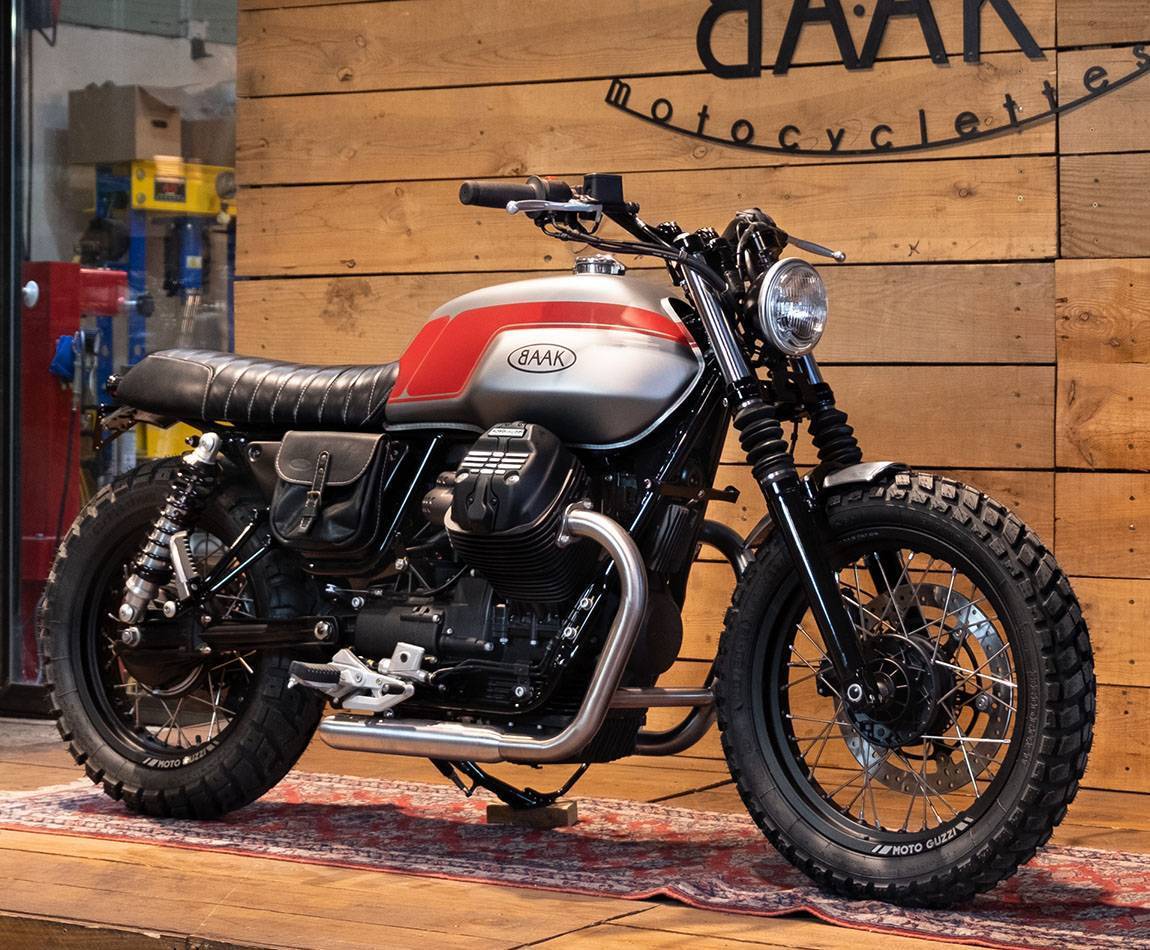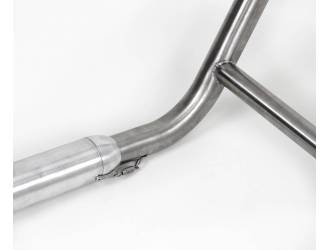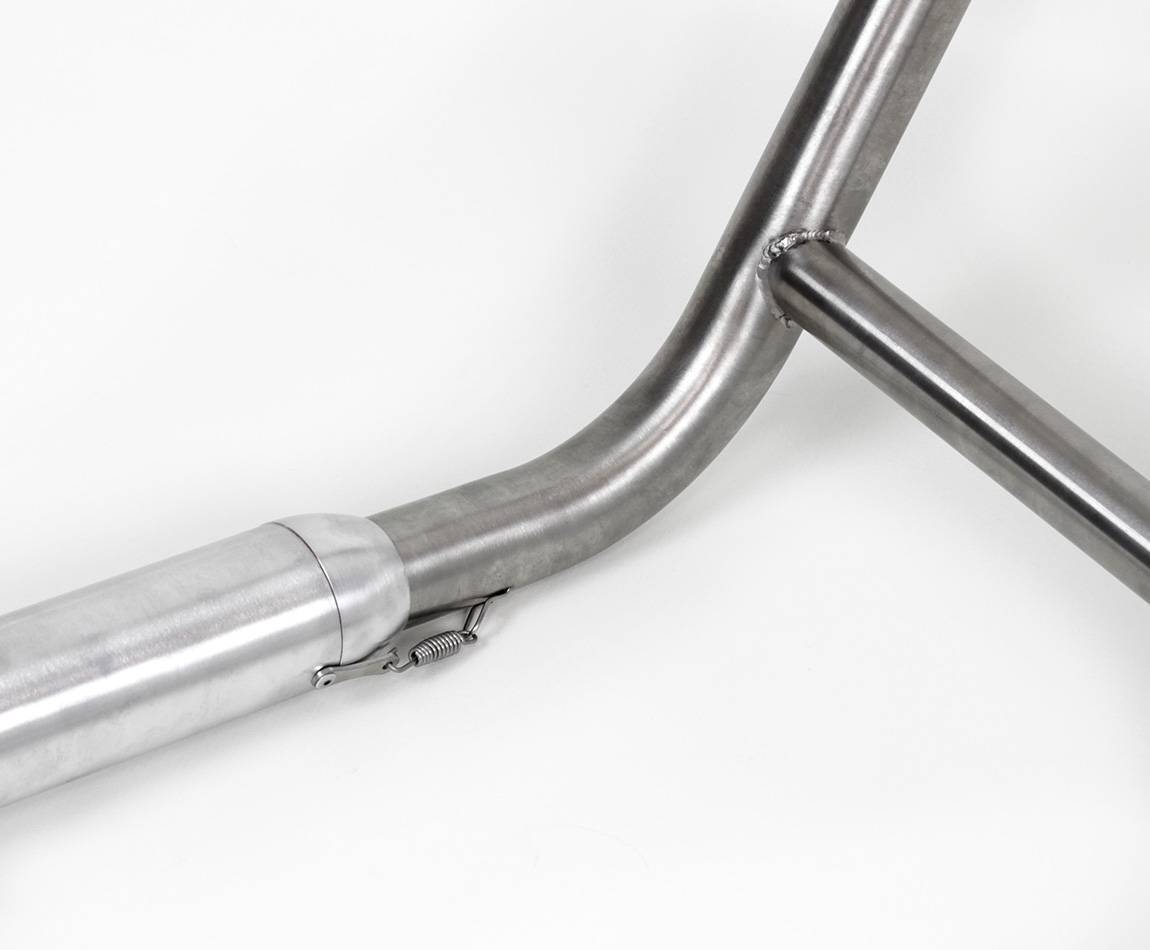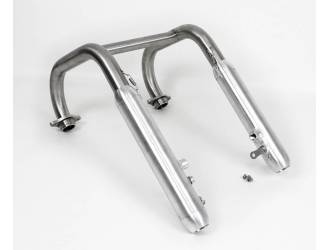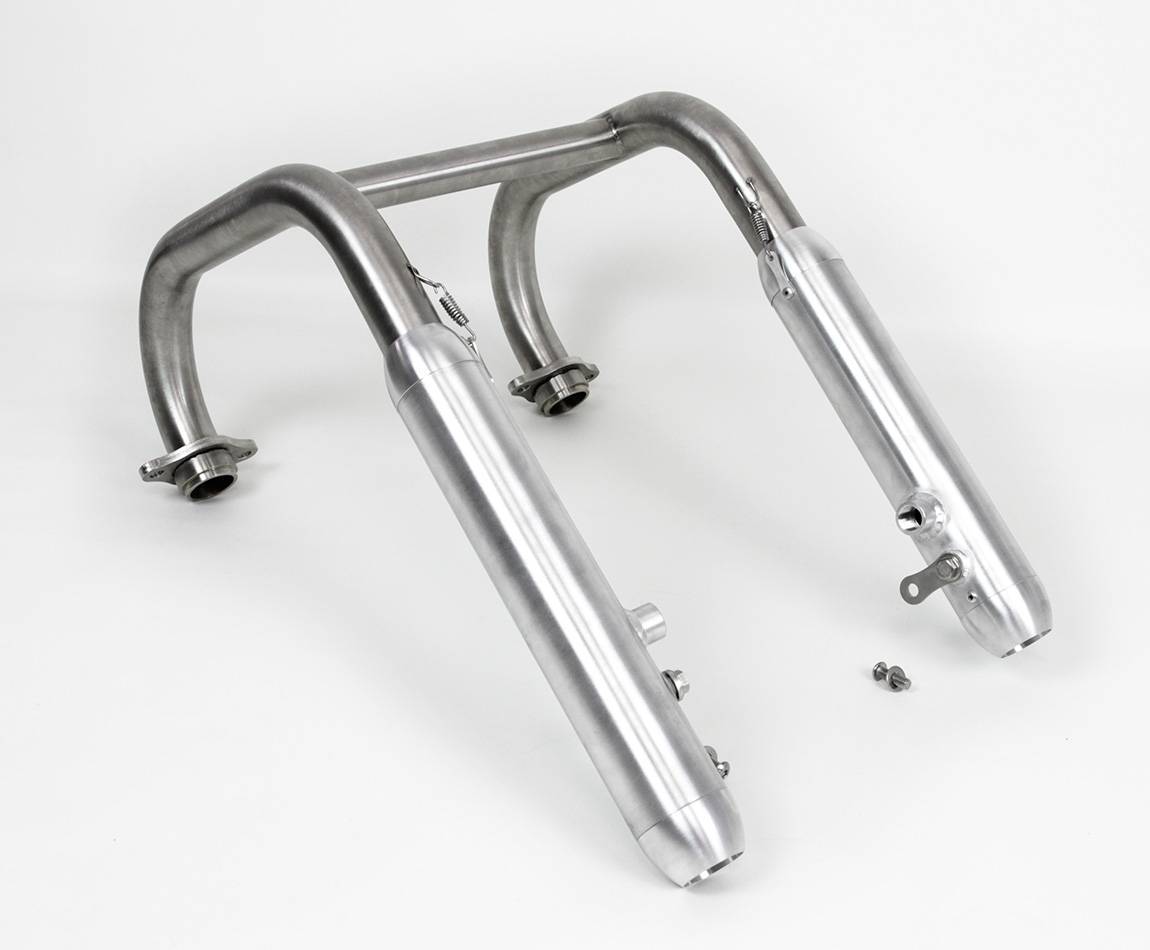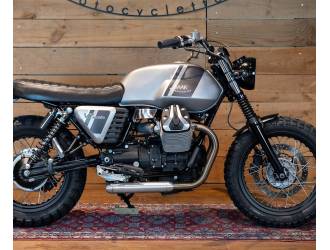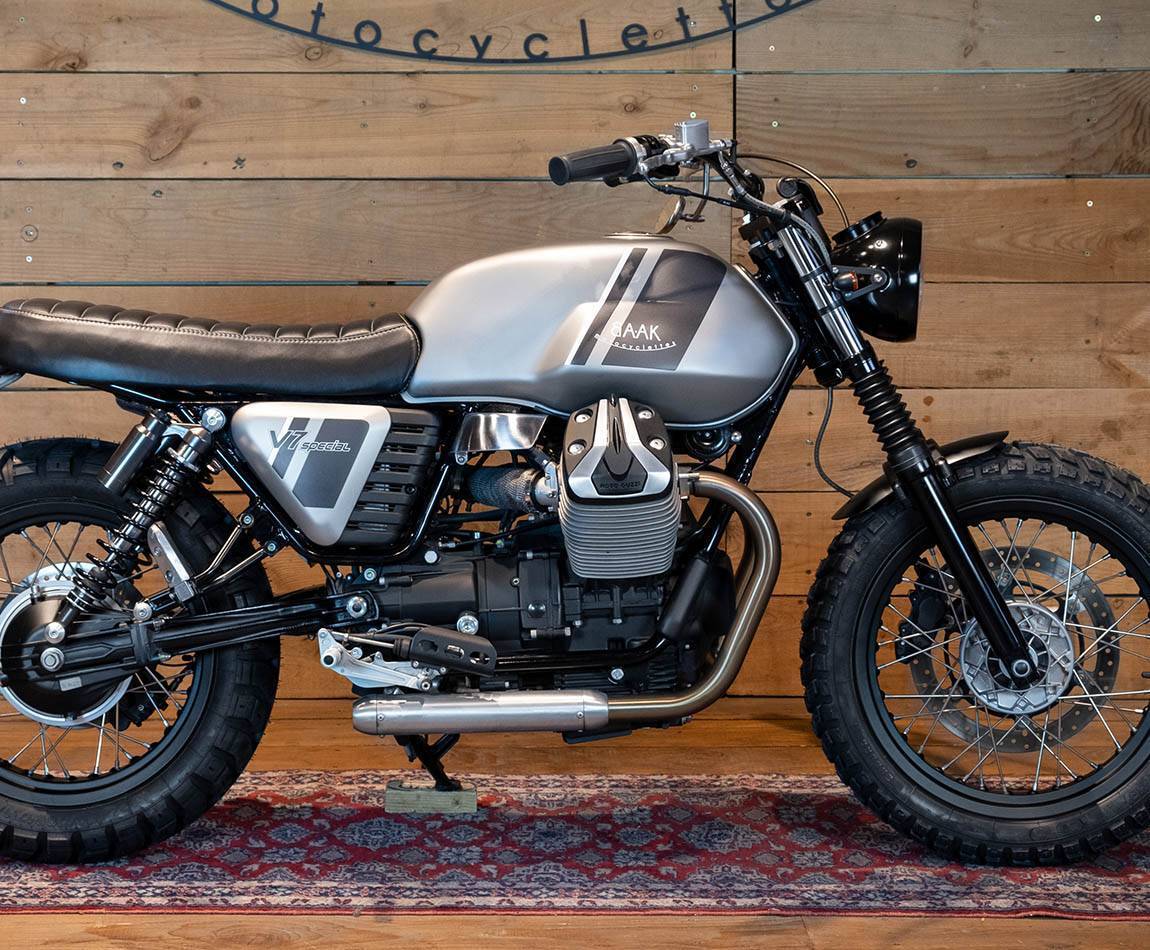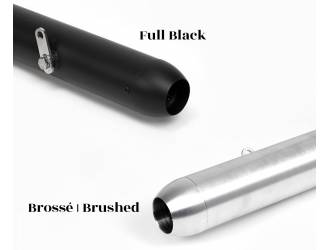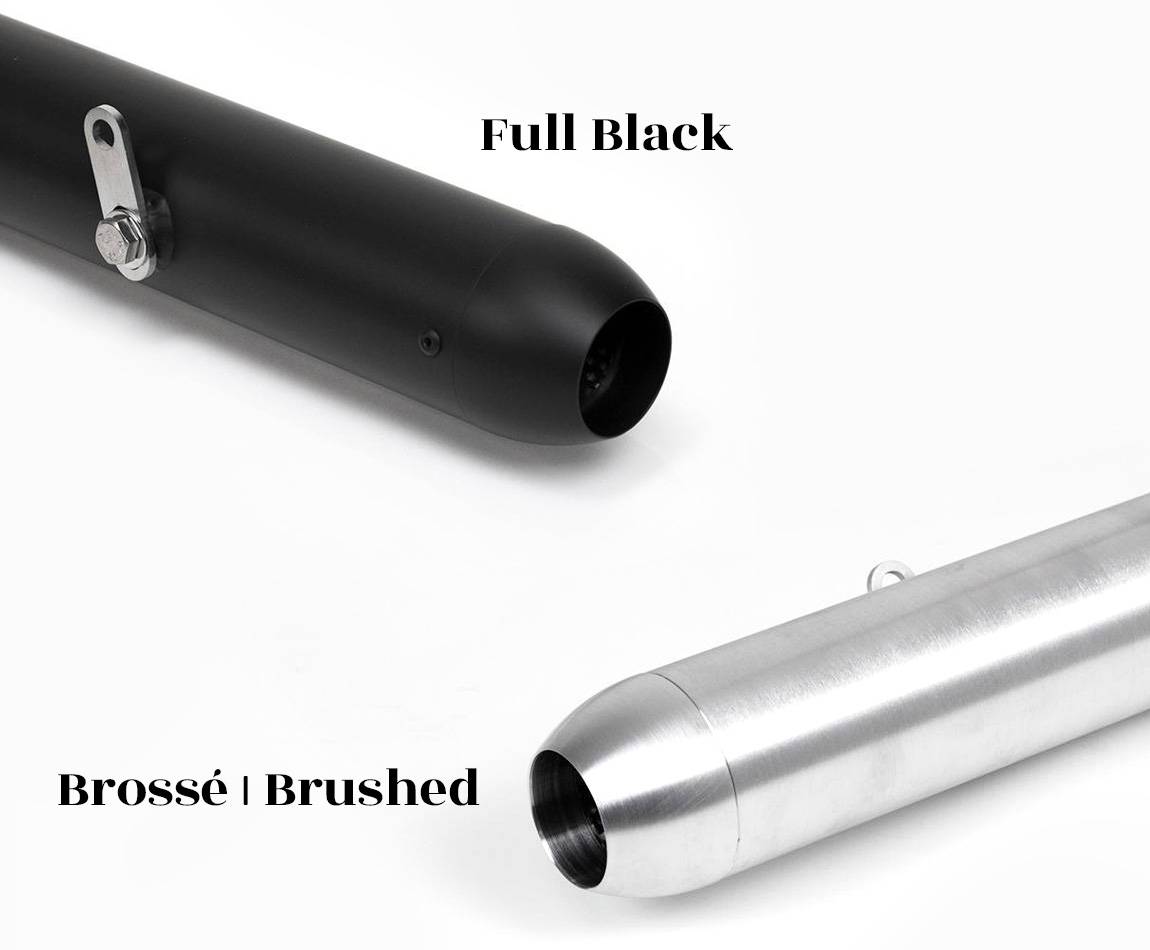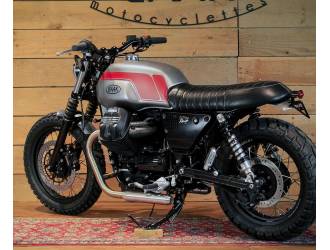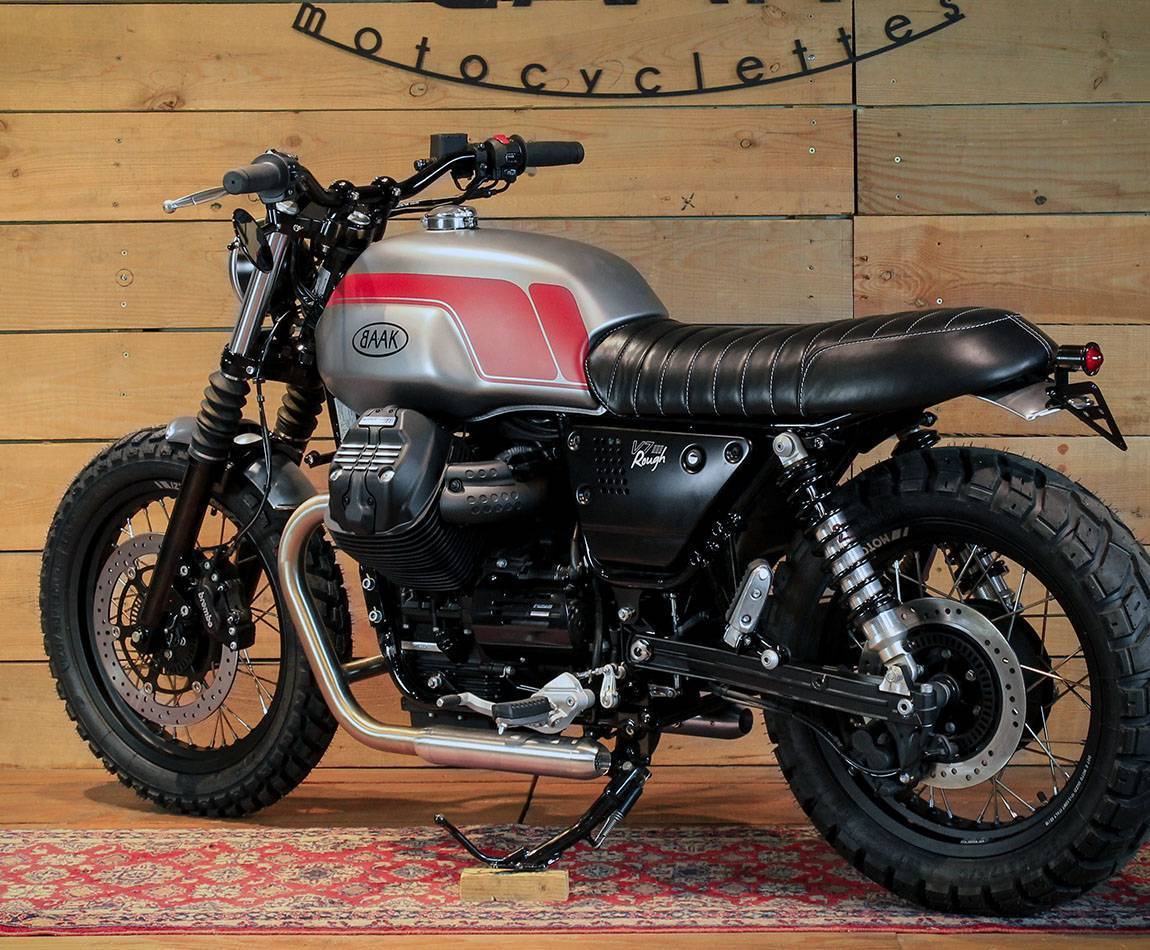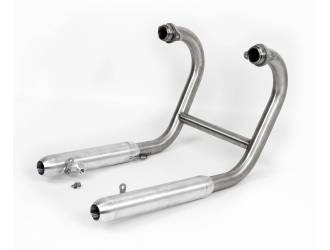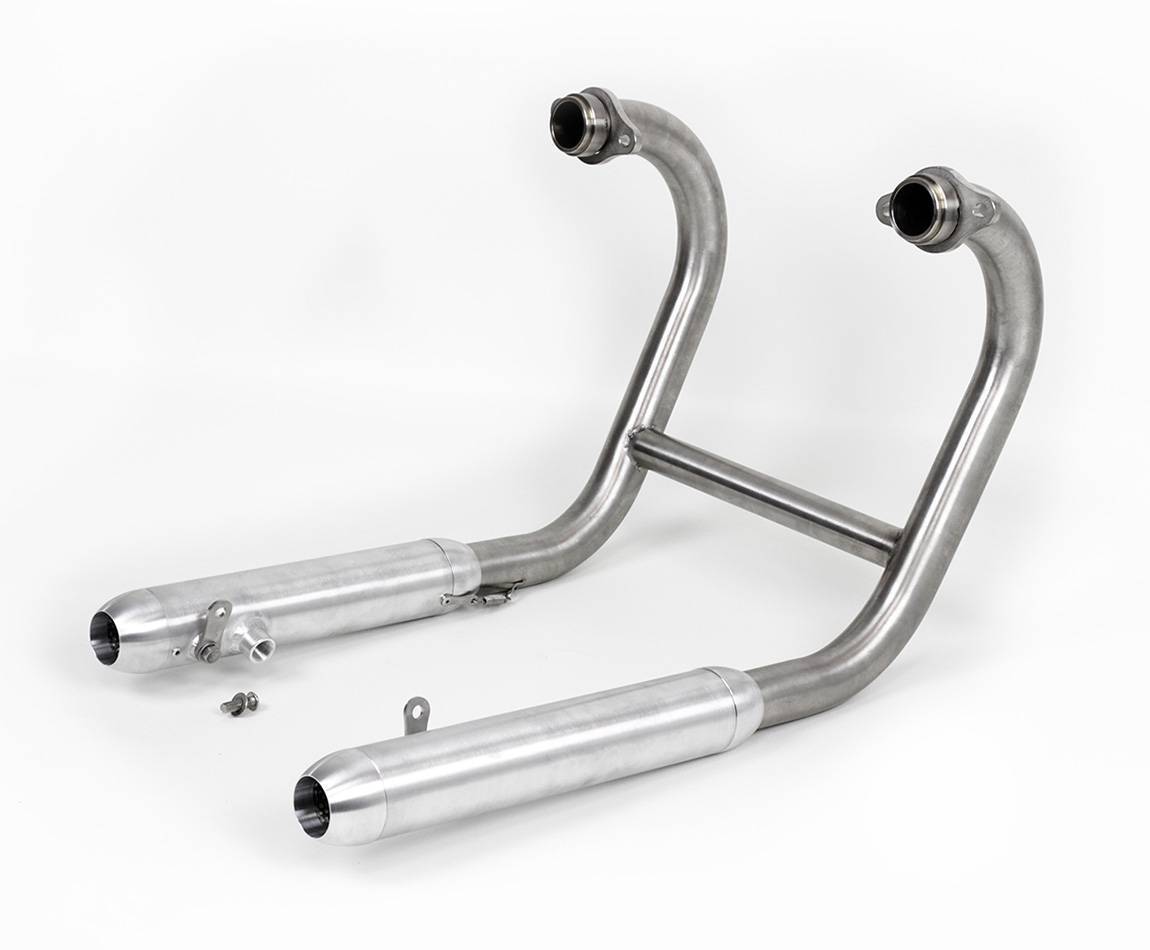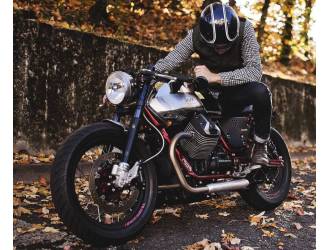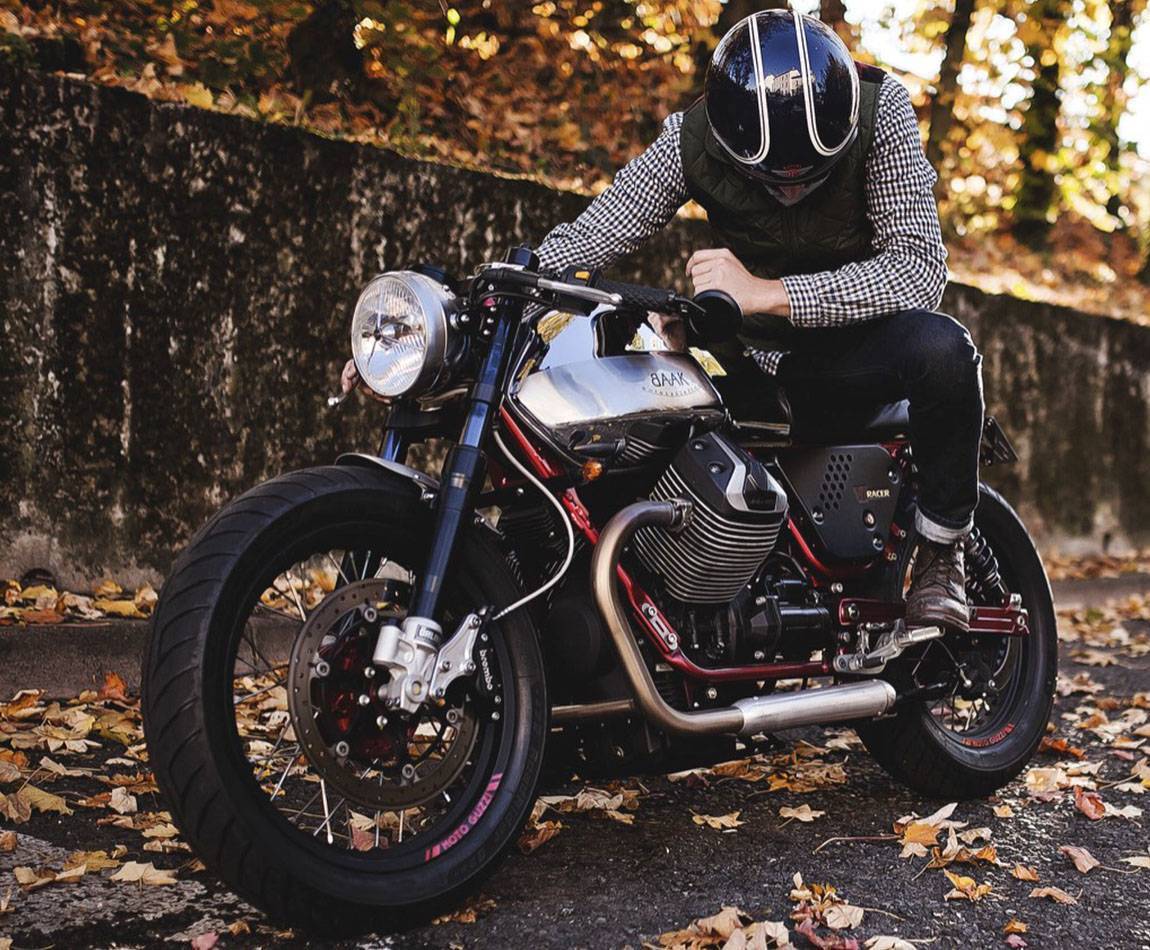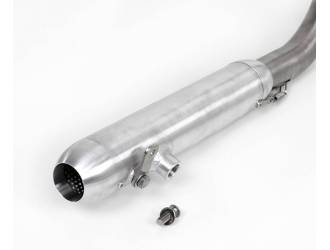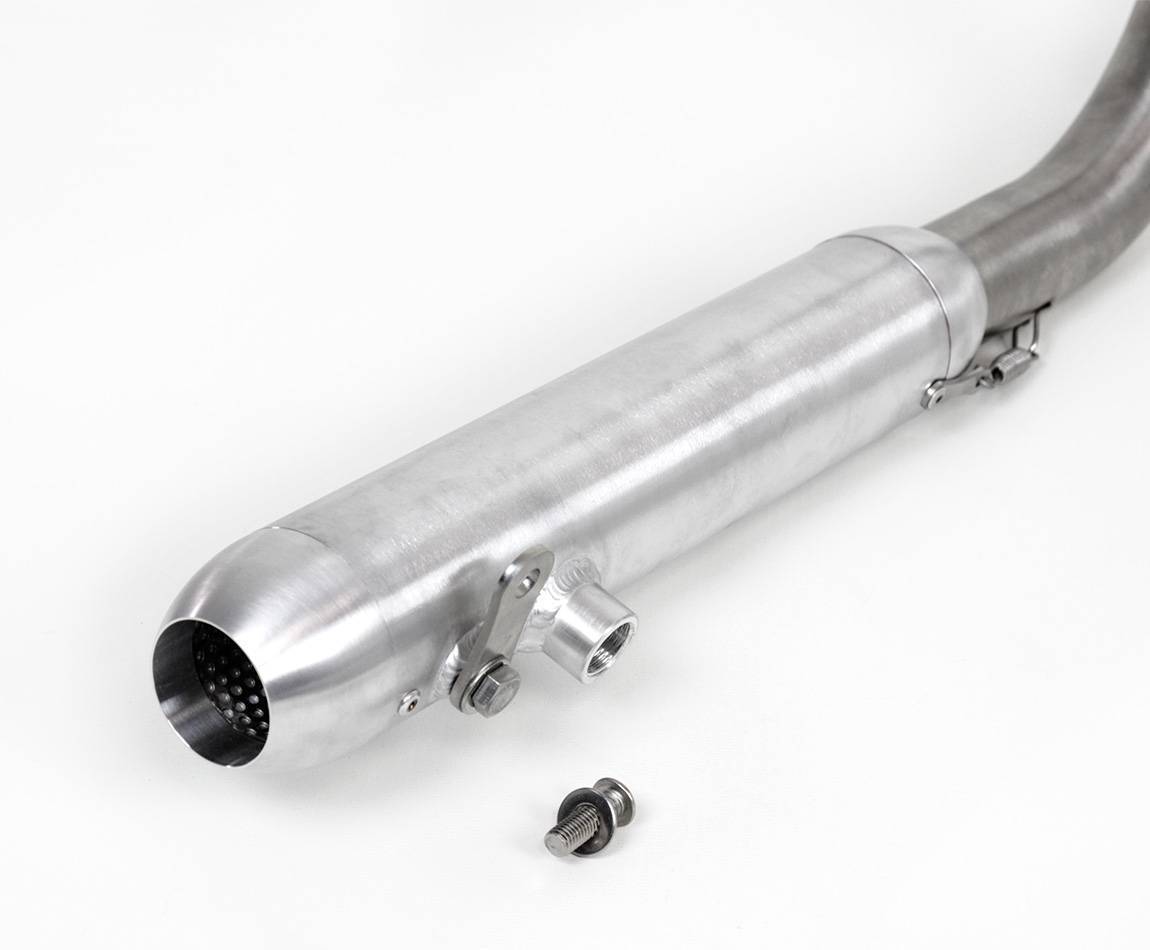 Bobber exhaust for Moto Guzzi V7
Bobber exhaust system for Moto Guzzi V7 II and V7 III. This parts in handcrafted at our workshop. The manifolds are manufactured out of stainless steel, the mufflers of aluminium. It's easy to assemble on the bike, without any injection adjustment required, all the necessary fixation system is provided according to the model selected. It provides a deep rough but still discreet sound. 
This part isn't approved for road use. It's available in Full Black finish (matte black ceramic coat) or Brushed finish.
Description
It is not road approved, but we brought a particular care to the quality of the sound of this exhaust line. The baffles in the mufflers can't be removed. This exhaust isn't a vulgar noise absorption part, it includes exhaust baffles that will provide a deeper sound without damaging the bike's performances. The sound provided is reasonably lound (less than 100 Db), and there is no reasonance.
Weight : 3.55kg. 
The Moto Guzzi V7 III model includes flanges to make the manifolds connect with the cylinders.
This exhaust system doesn't fit with V7 III Racer.
This exhaust system is mounted on our Moto Guzzi V7 Tracker and Moto Guzzi V7 Racer Ltd.
Pictures of the Bobber exhaust for Moto Guzzi V7.