Headlight brackets for original headlight for Interceptor 650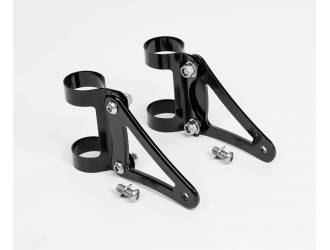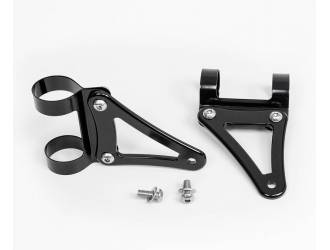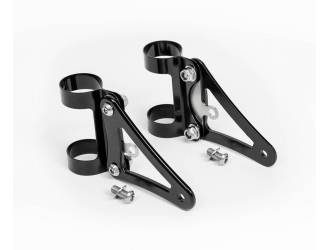 Headlight brackets for original headlight for Interceptor 650
Headlight fixation brackets for Royal Enfield 650 Interceptor and Continental GT 650. This pair of headlight brackets is mounted to replace the original ones. Compatible with bulb or LED headlights.
Suitable if you keep the original key switch. If you opt for our flat fork crown with relocated key switch, you can fit our small 60mm headlight brackets.
Available with indicator brackets for Universal indicators ø8mm and ø10mm. Delivered in pairs.
Made in France
Description
The fork tube clamps are made of Ø41mm stainless steel and the machined aluminum dropouts are 90mm long, painted in satin black epoxy. The screws are stainless steel.
Find here the items we used on this model or what we believe fits well with your selection