Airbox removal kit for Triumph T120 (2016-…)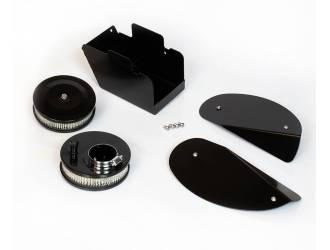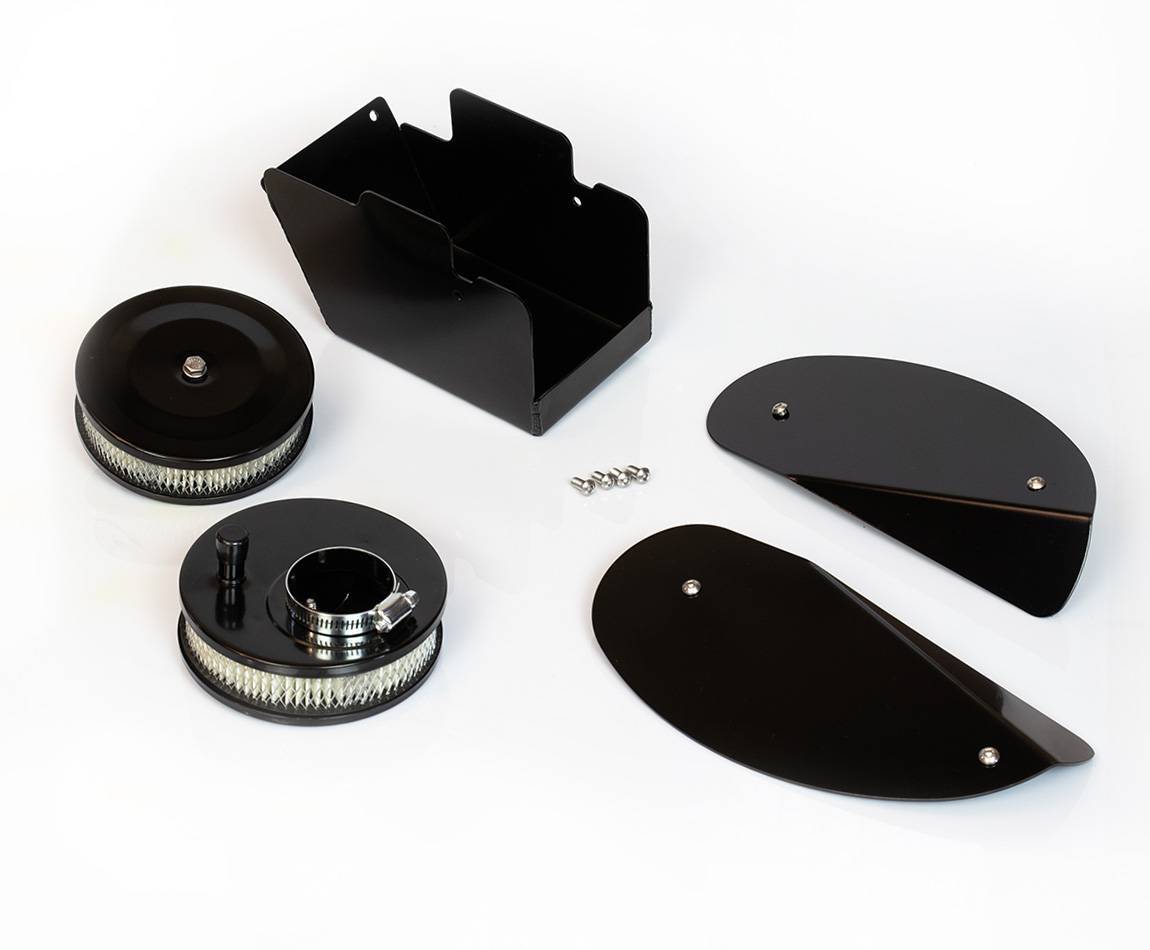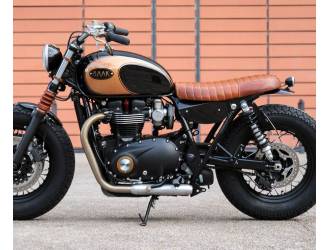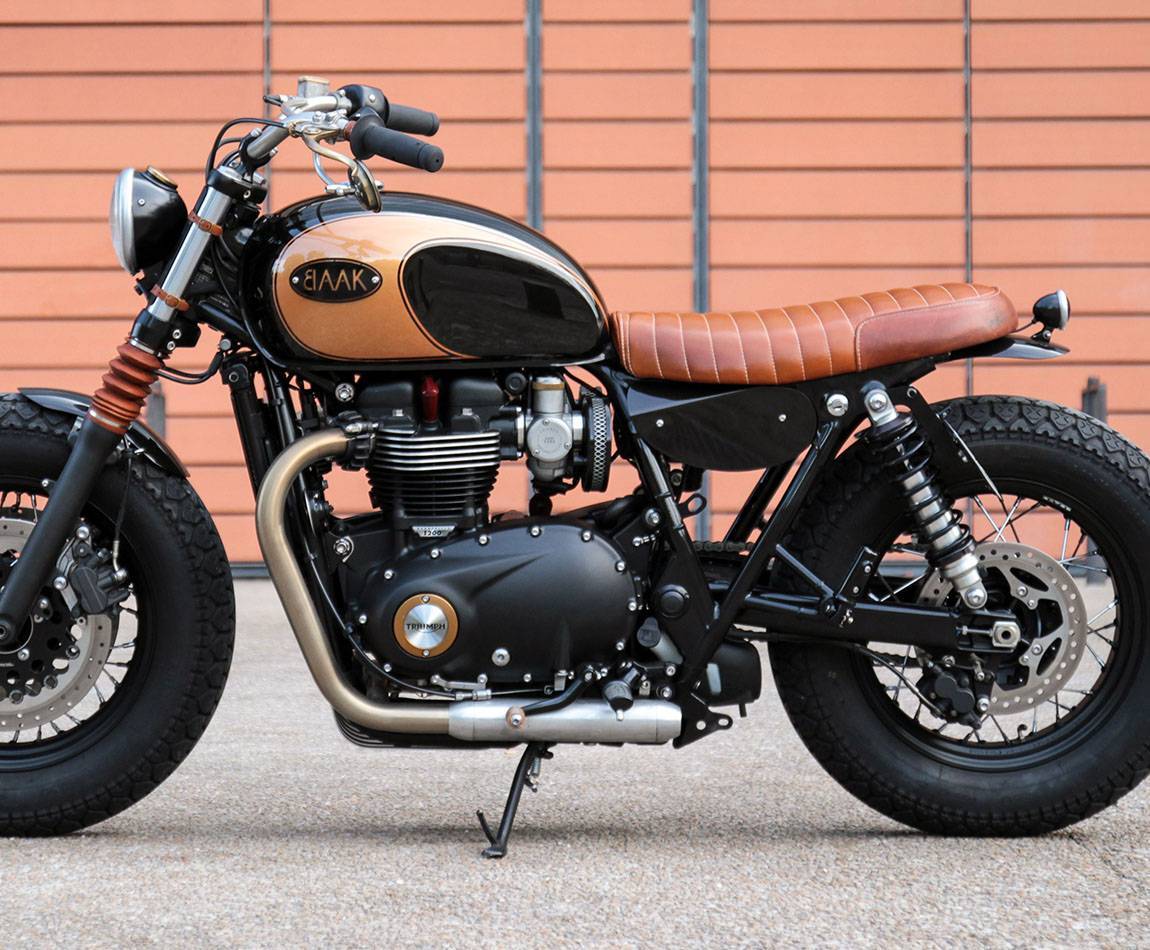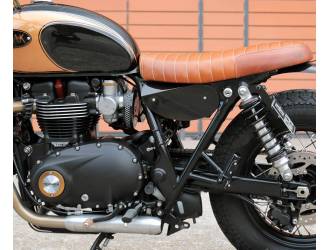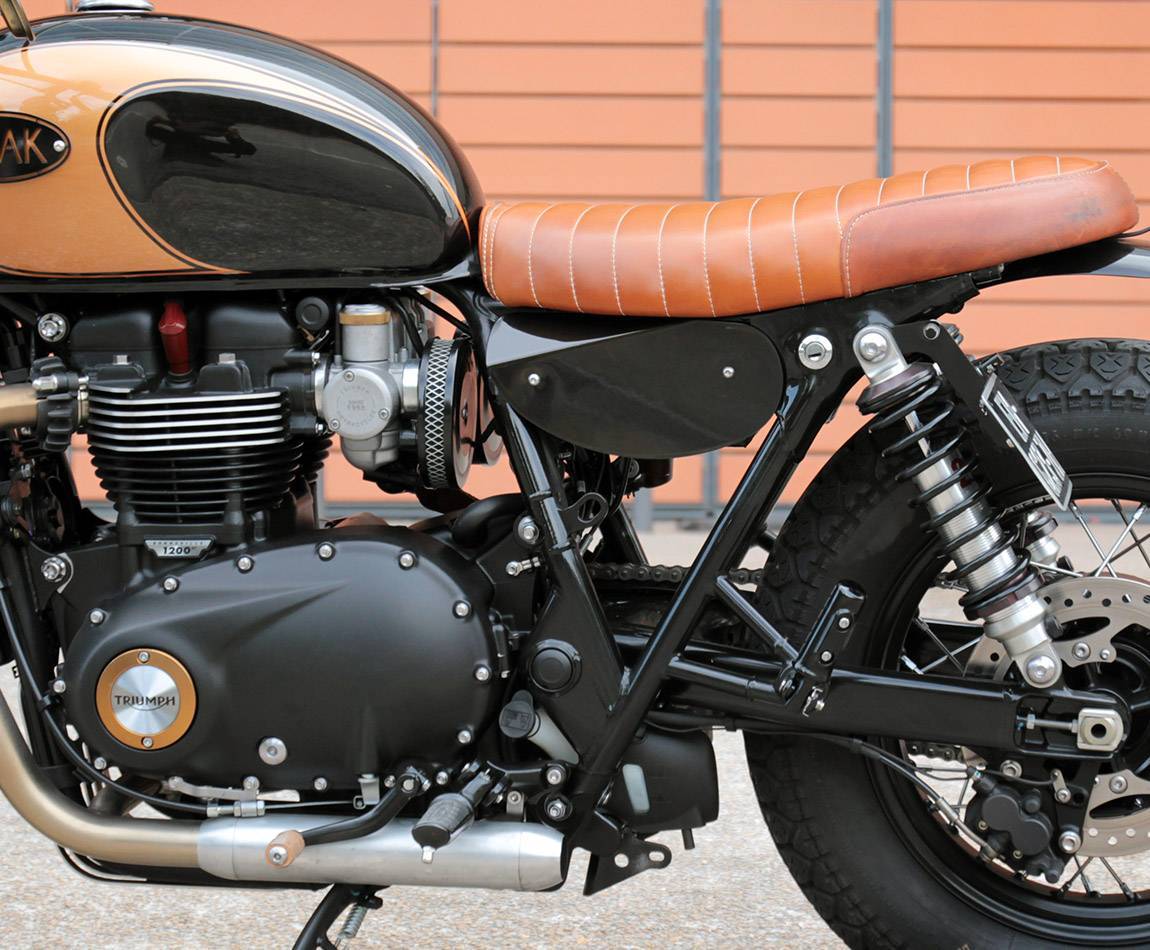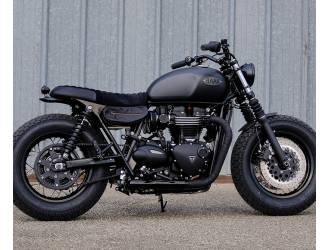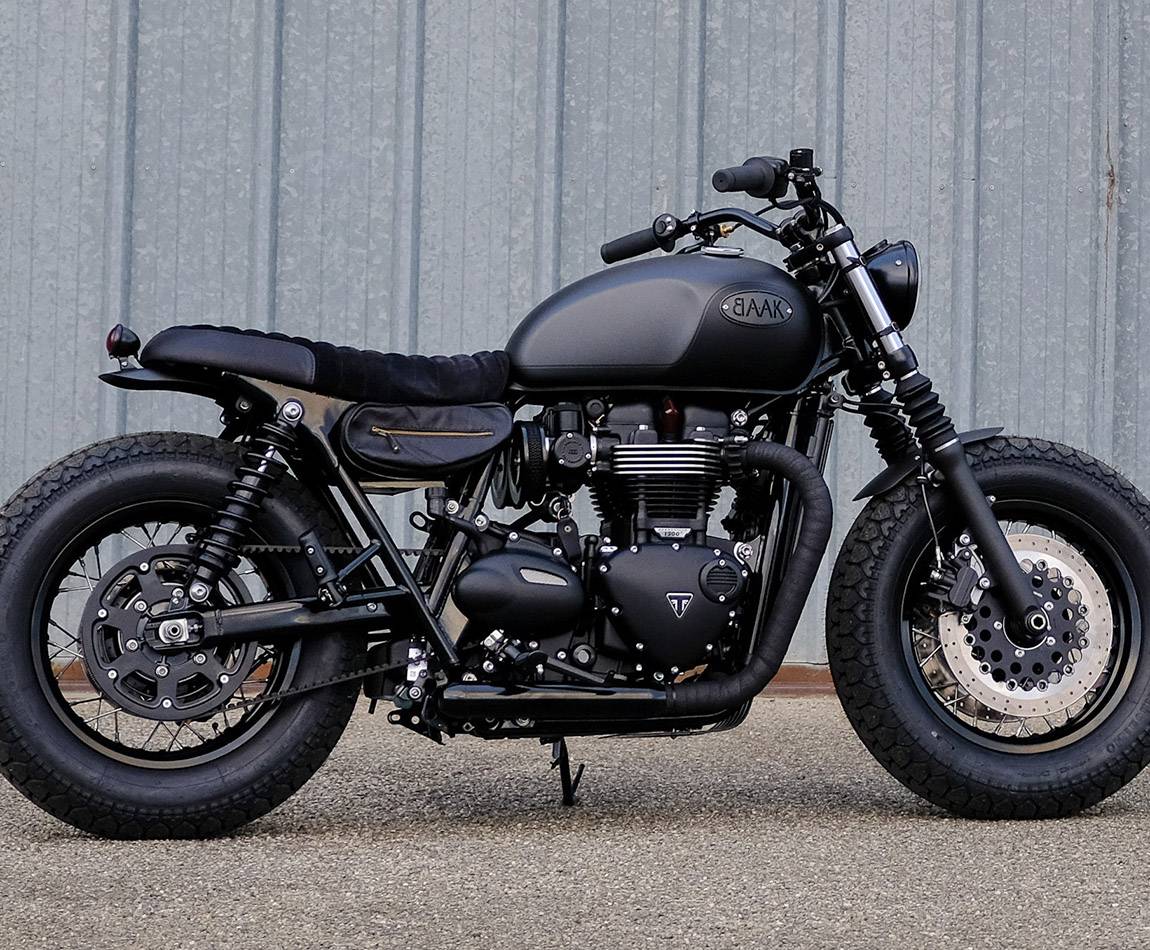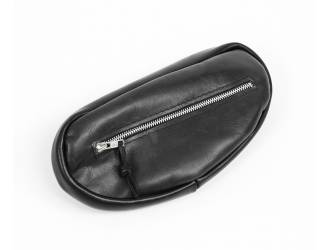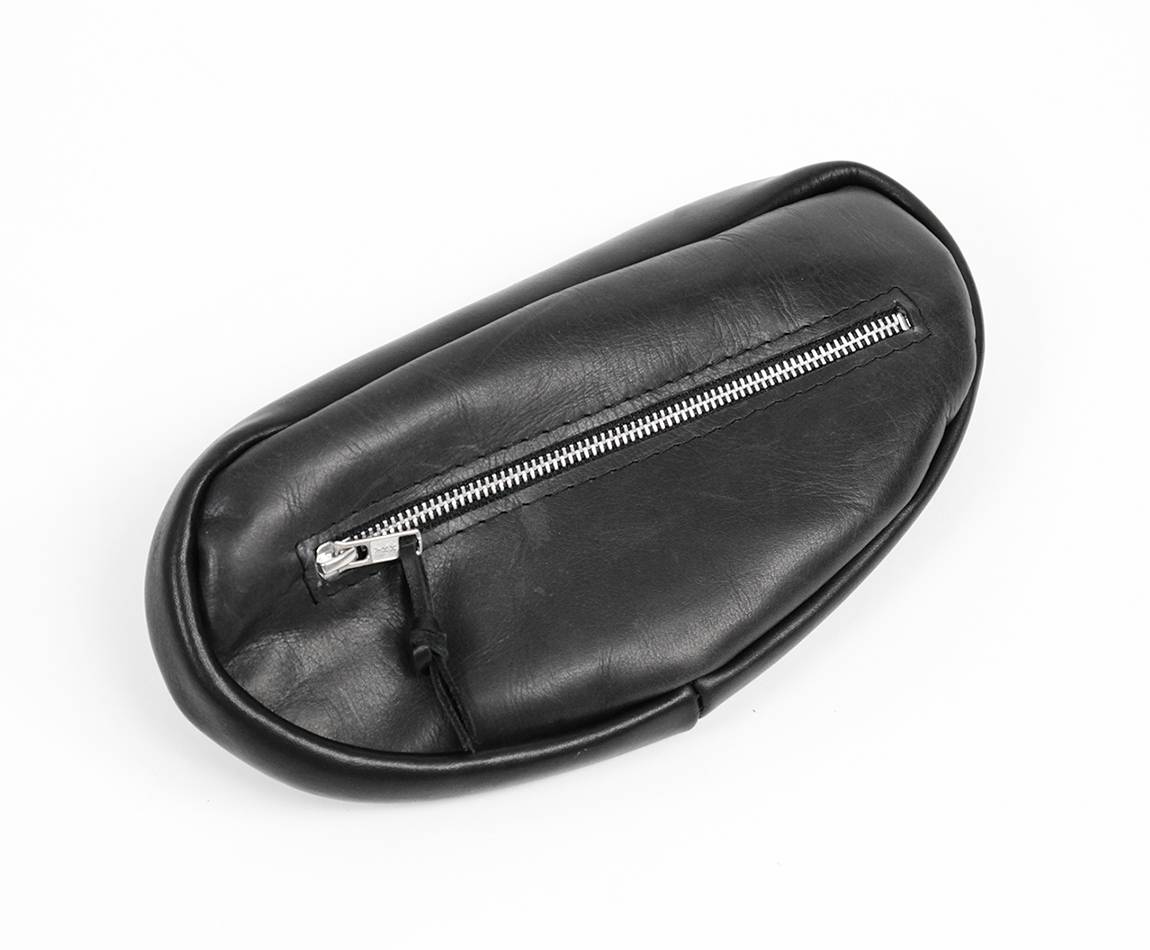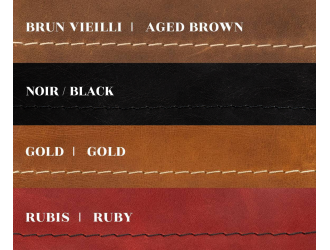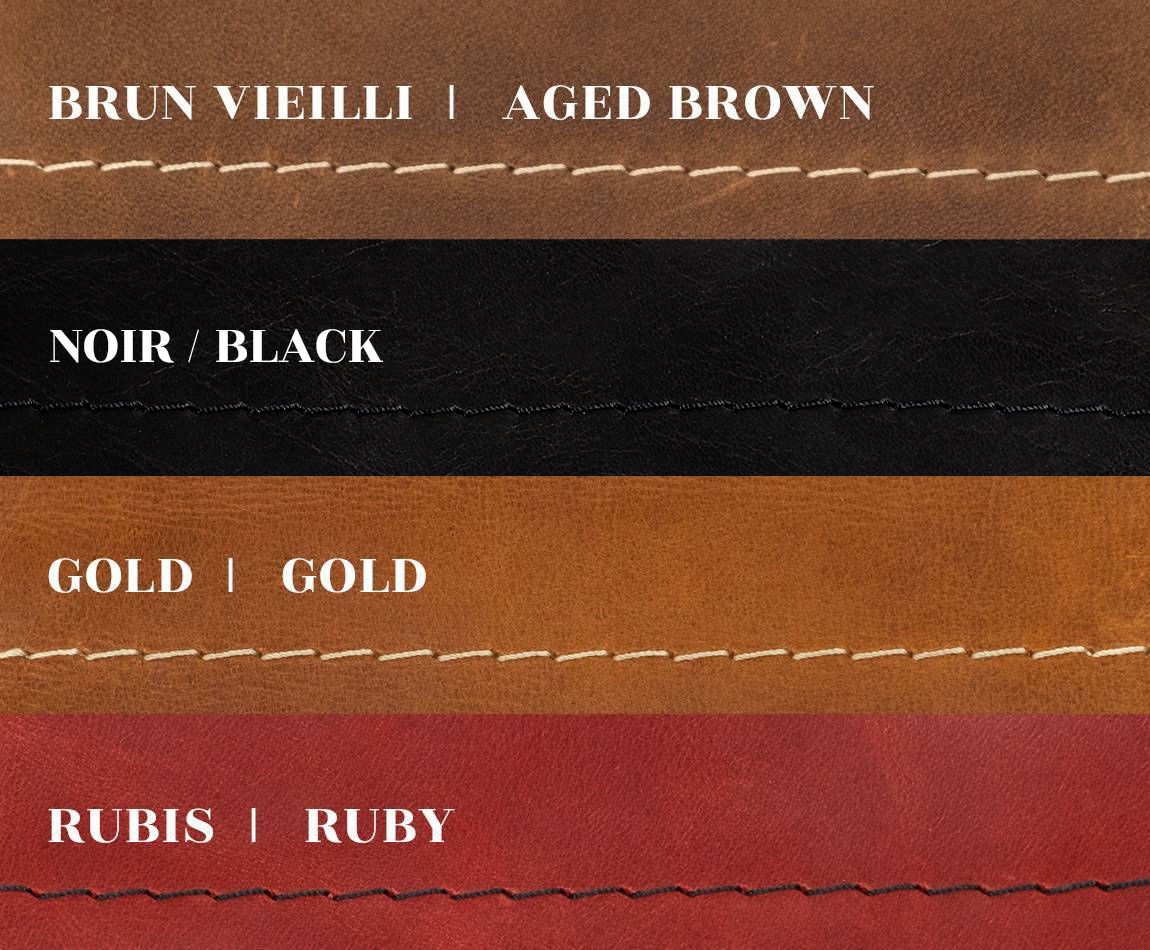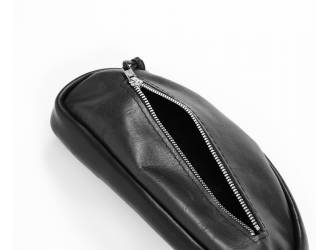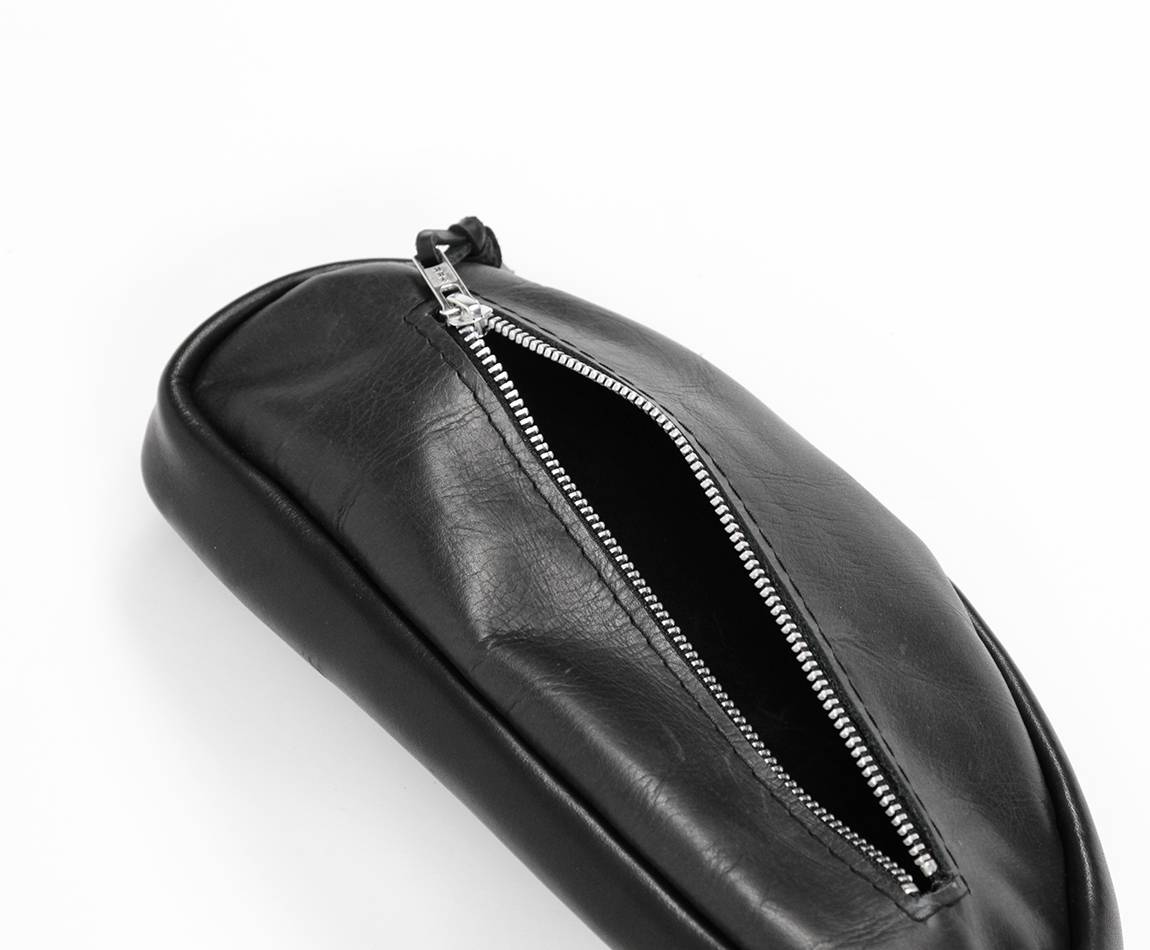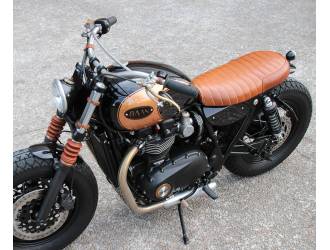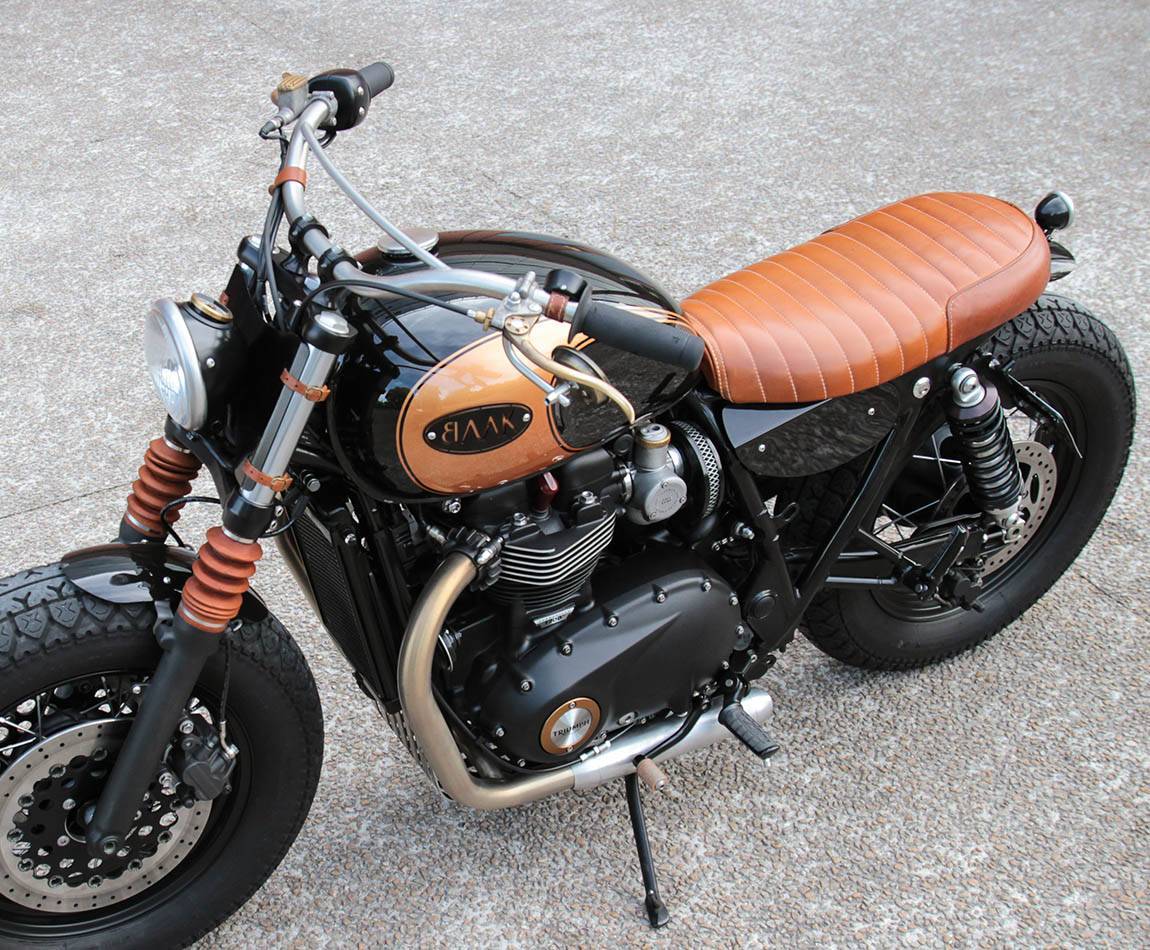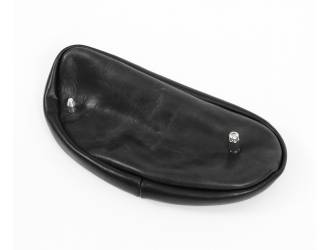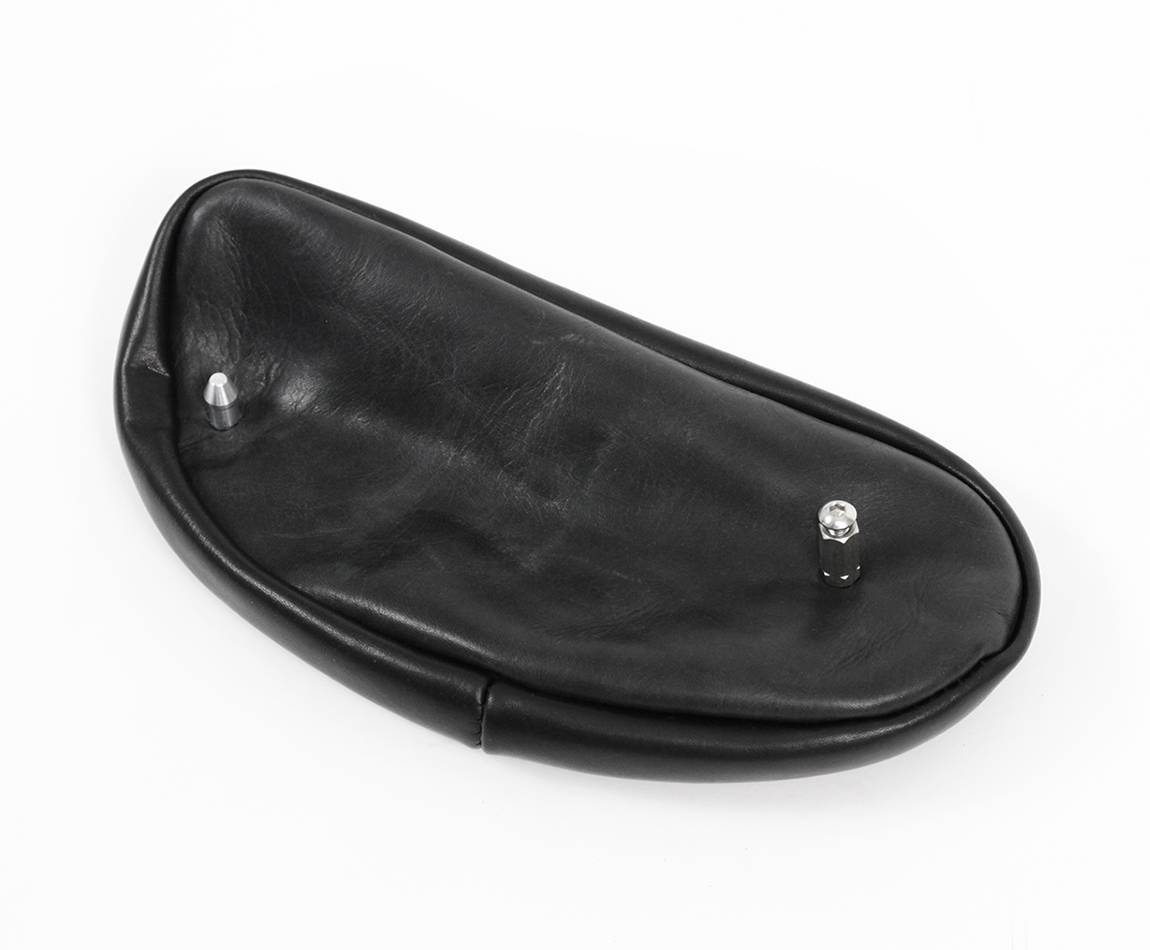 Airbox removal kit for Triumph T120 (2016-…)
Airbox removal kit for Triumph Bonneville T120 (2016-...). This kit enables you to visually lighten the line of your motorcycle and make it breathe better.
This kit includes: 
The aluminium battery box (Satin black only)
A pair of "camembert" air filters
A pair of aluminium side covers (Satin black or Brushed) with or without saddlebag(s)
All the necessary stainless steel screwing
This kit is used on our Triumph Bonneville T120 Bobber.
Description
This airbox removal kit / air filters fits the Triumph Bonneville T120 only. The assembly of this kit can require to setup a new injection mapping (Off road) at your local dealers. We recommend you to go for a less restrictive exhaust system to unleash your engine.
This product is compatible with the following models (click the model for more details):