Bates headlight / integrated speedometer for Triumph (2016-...)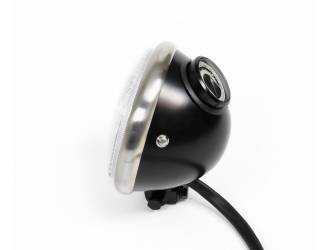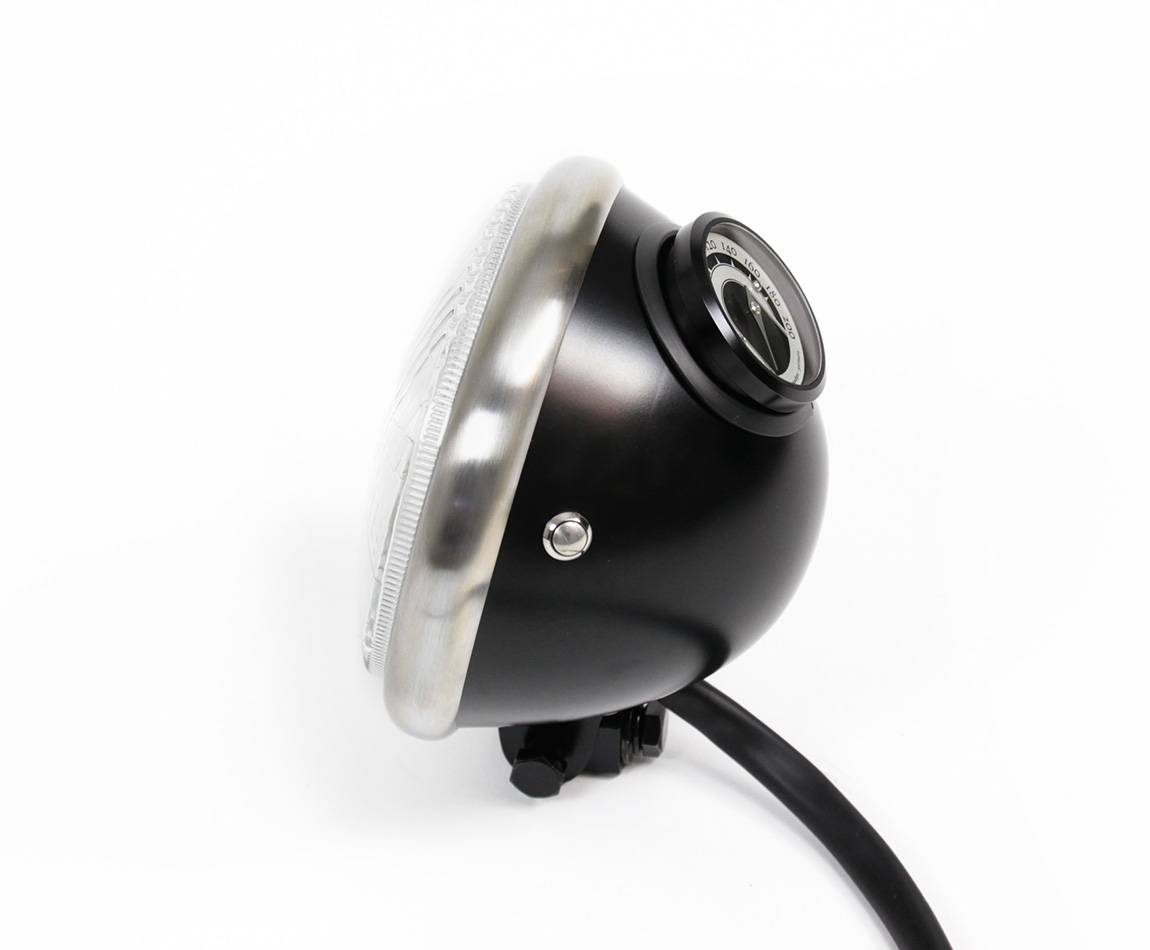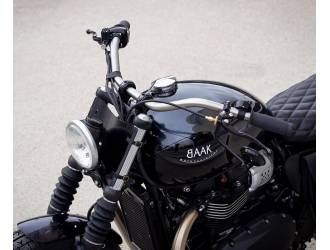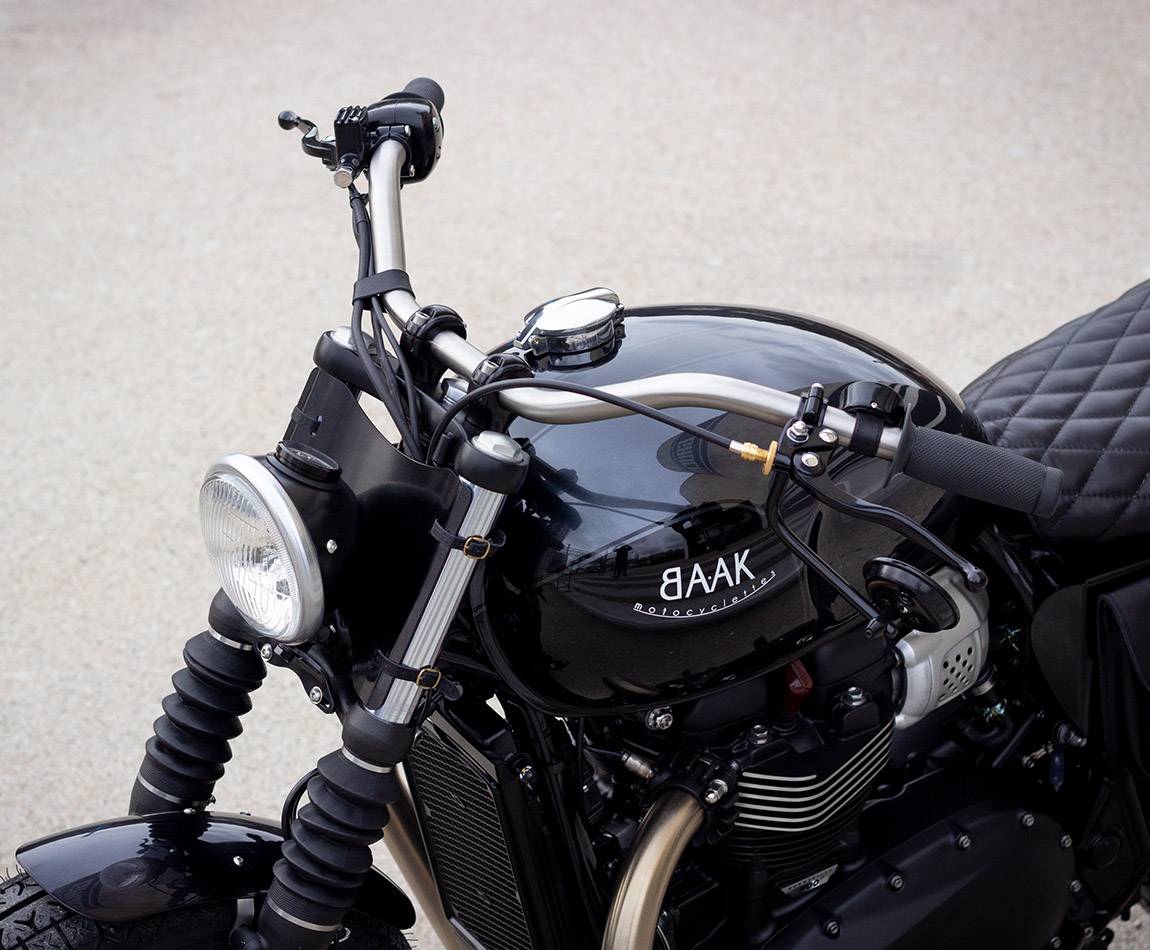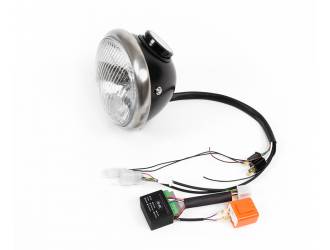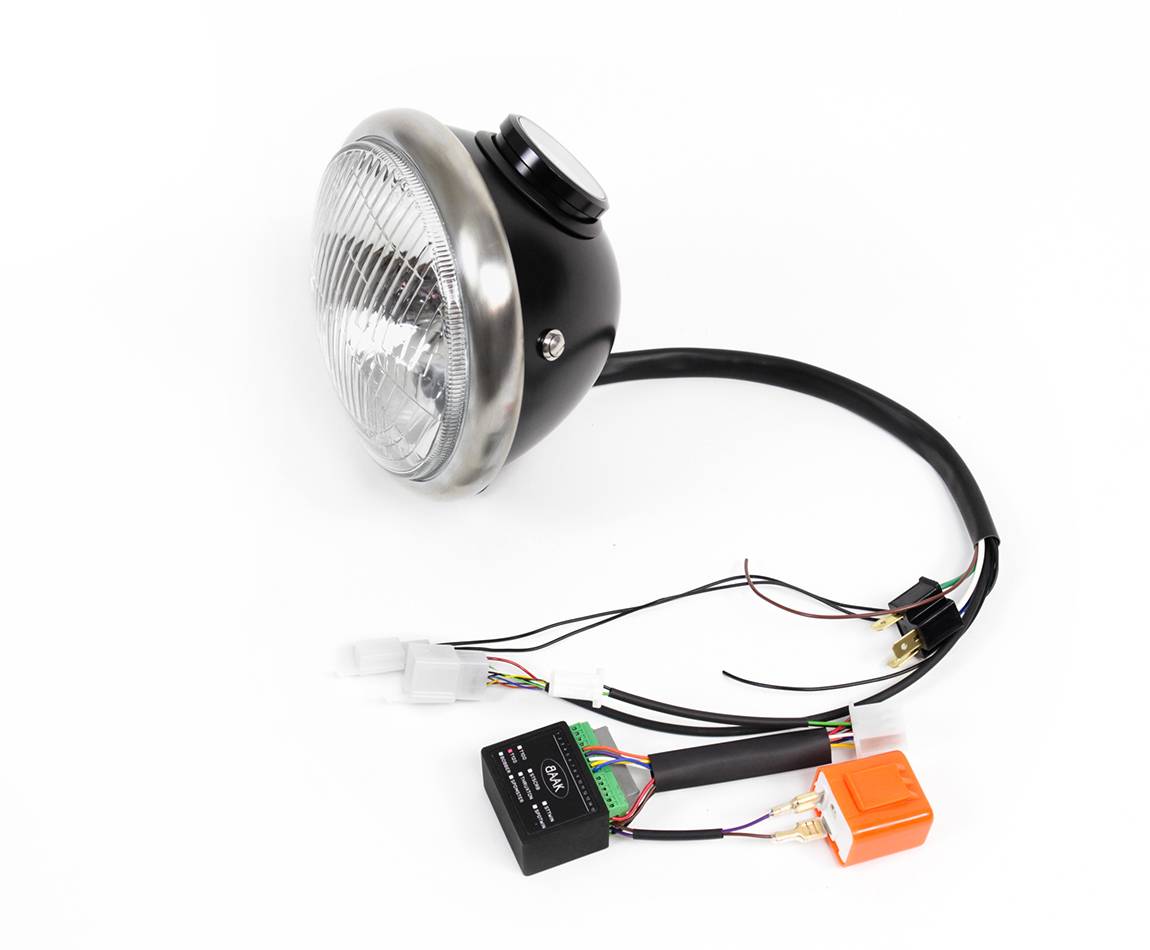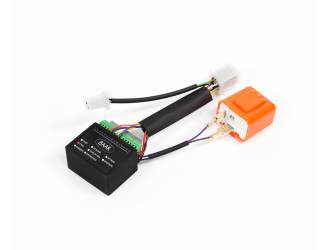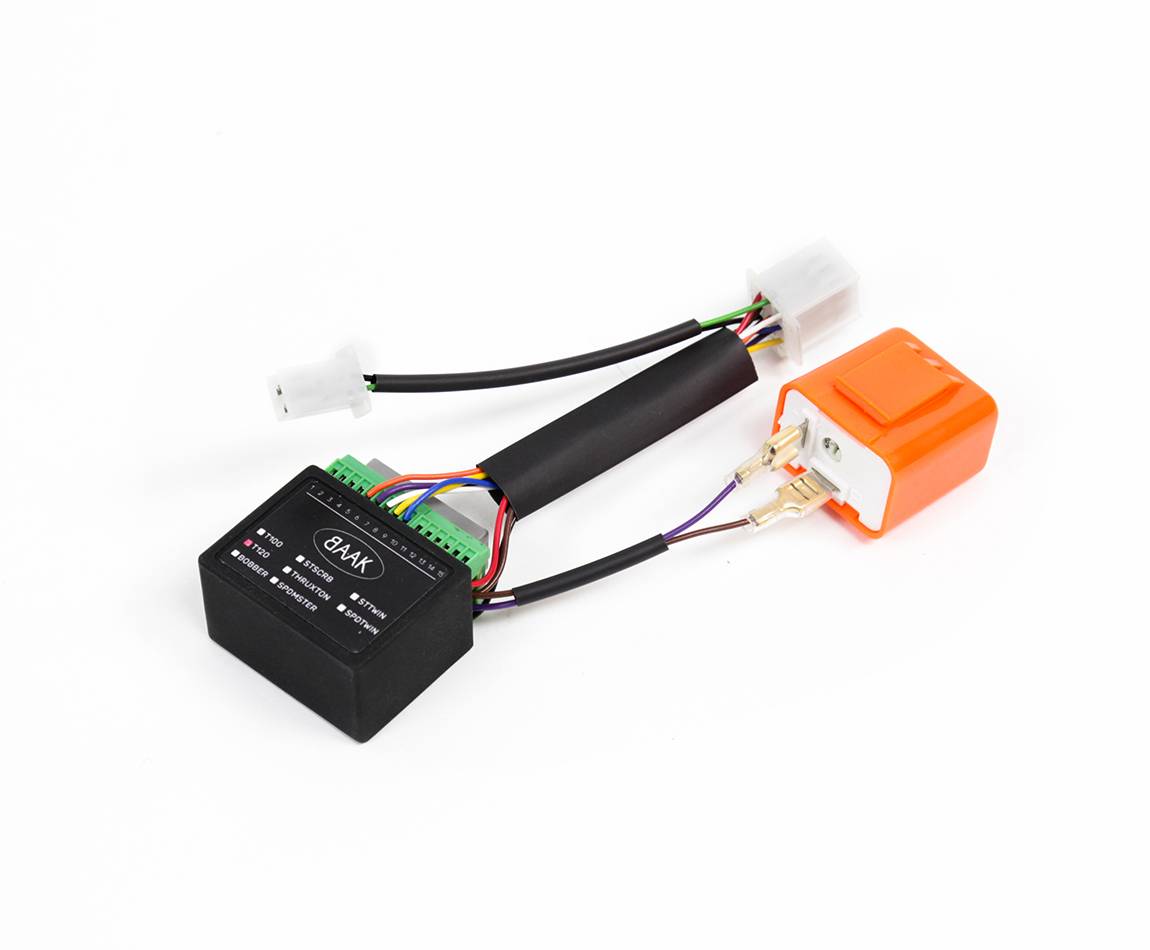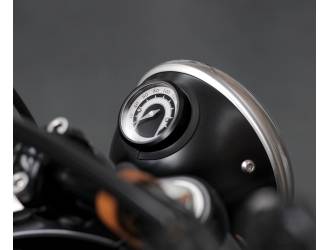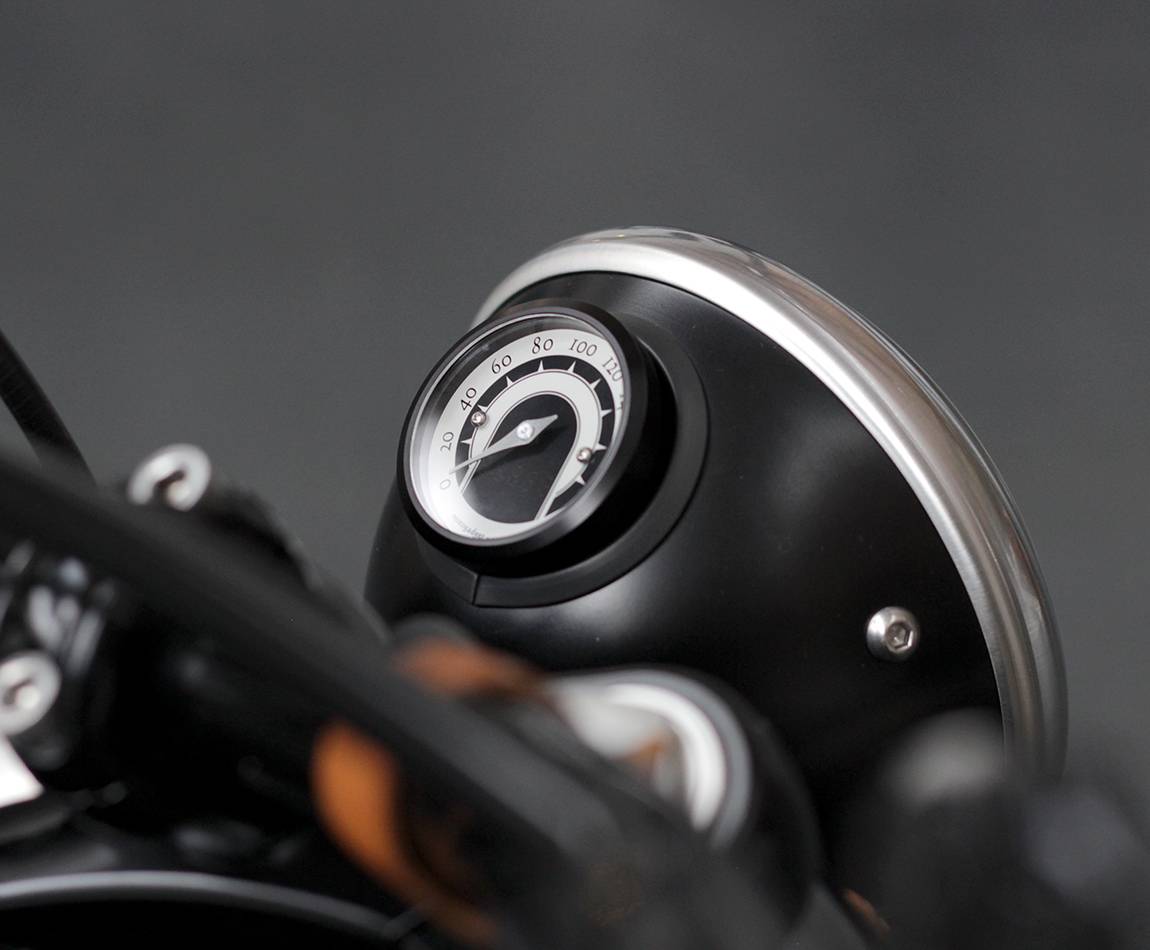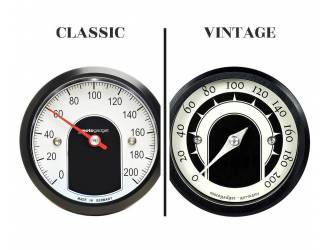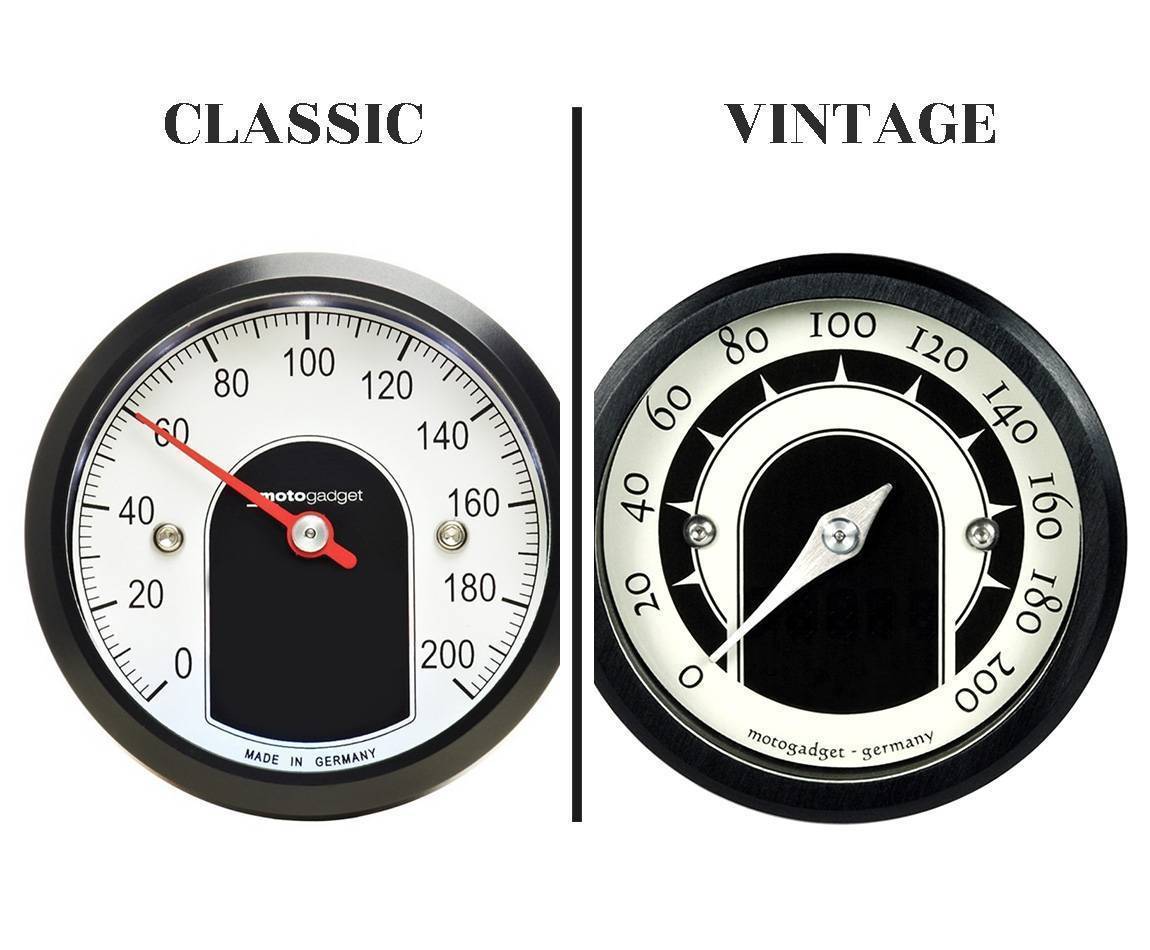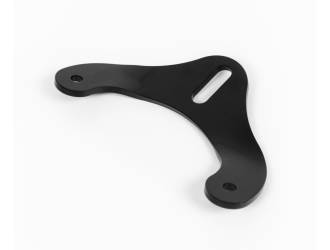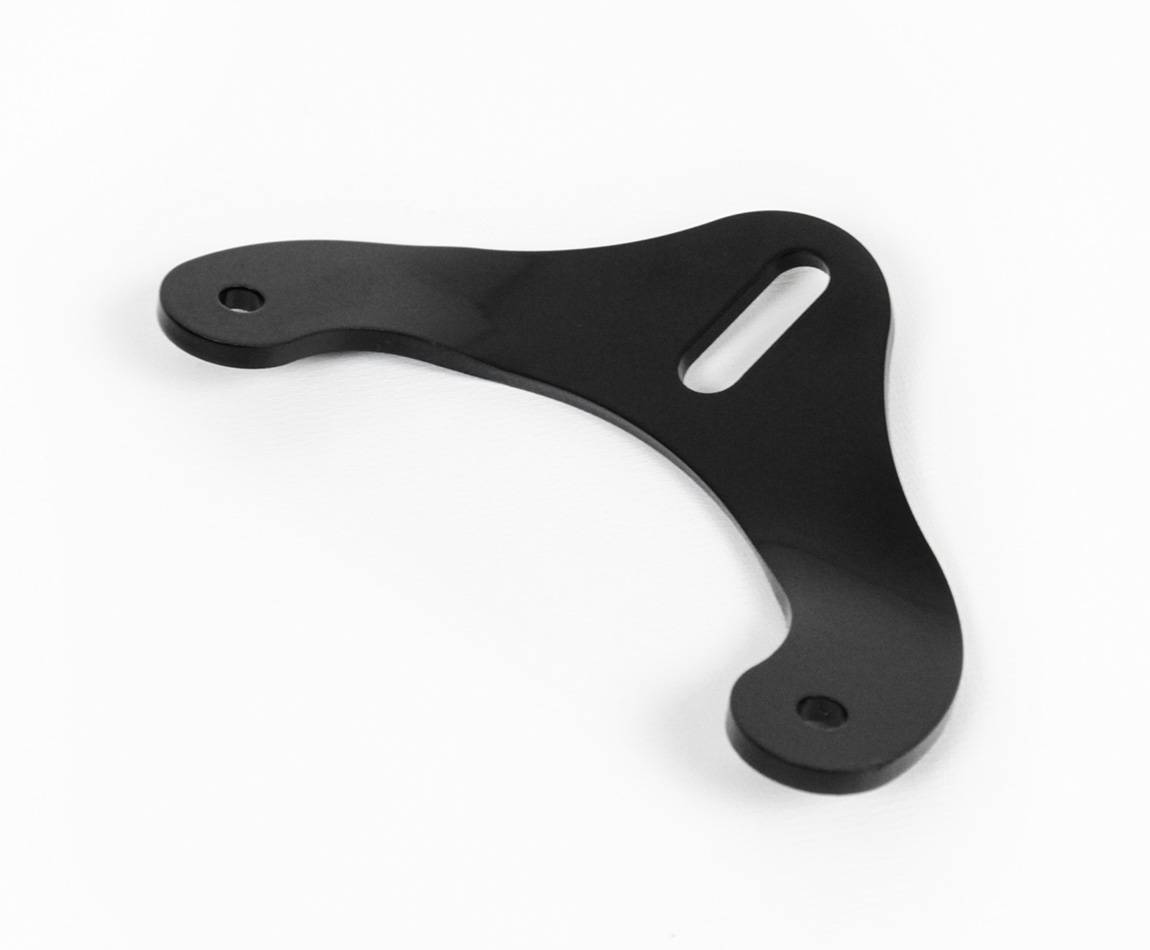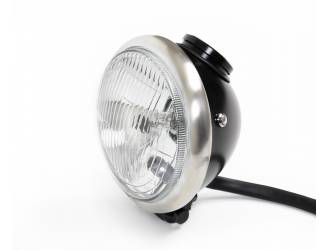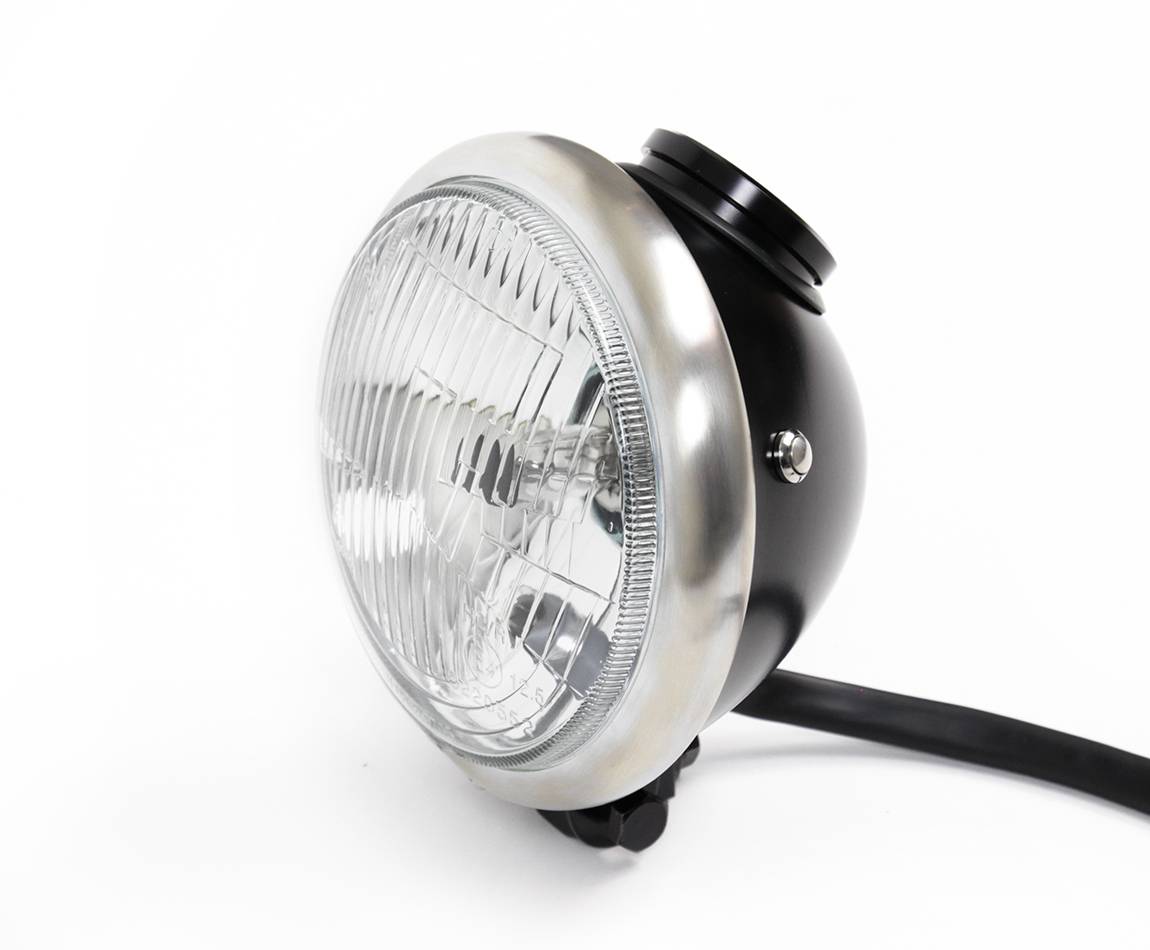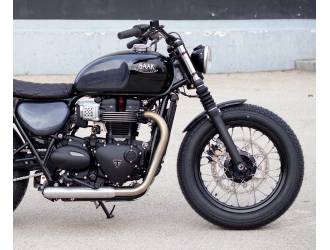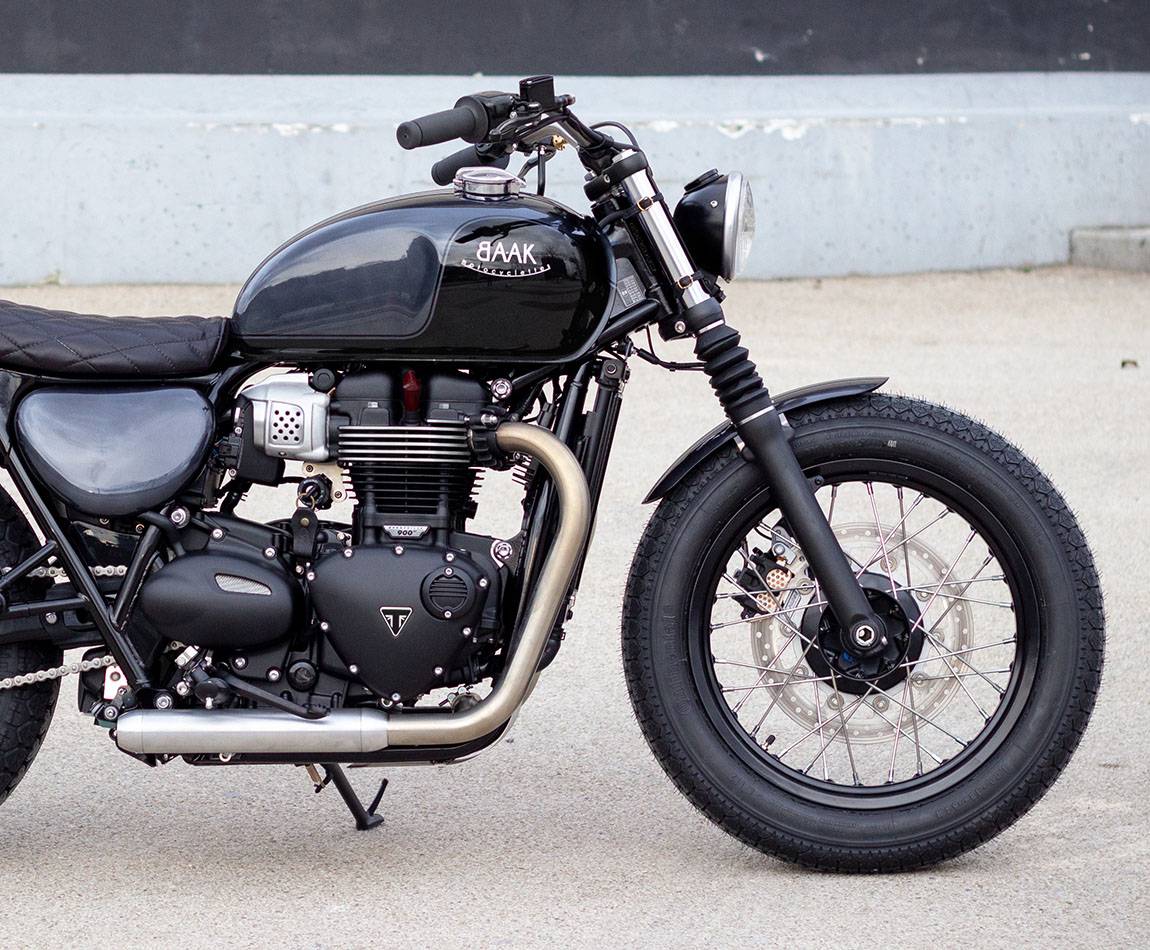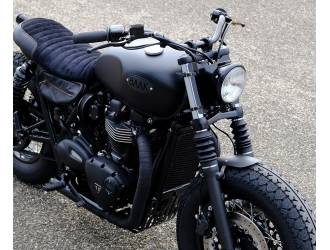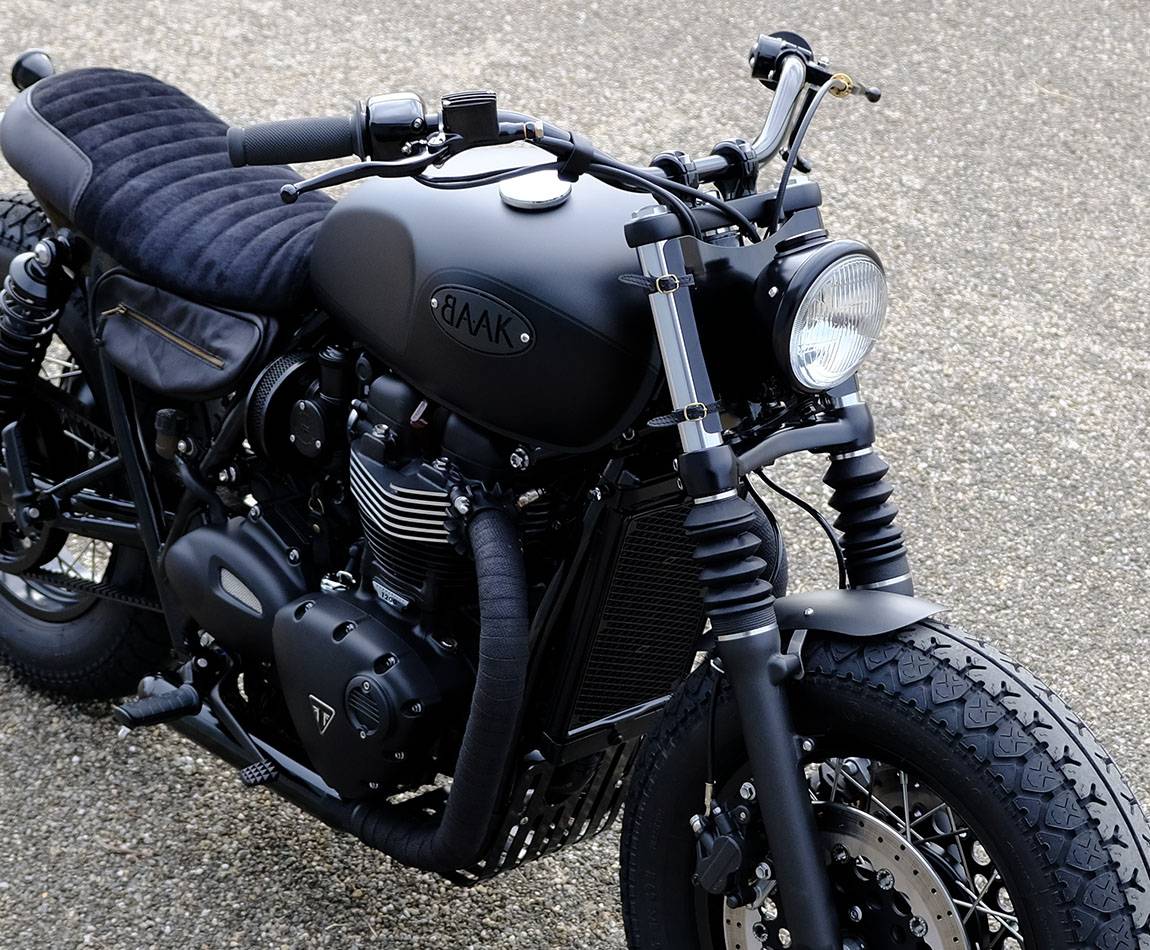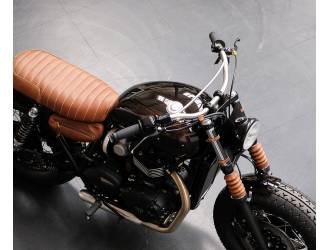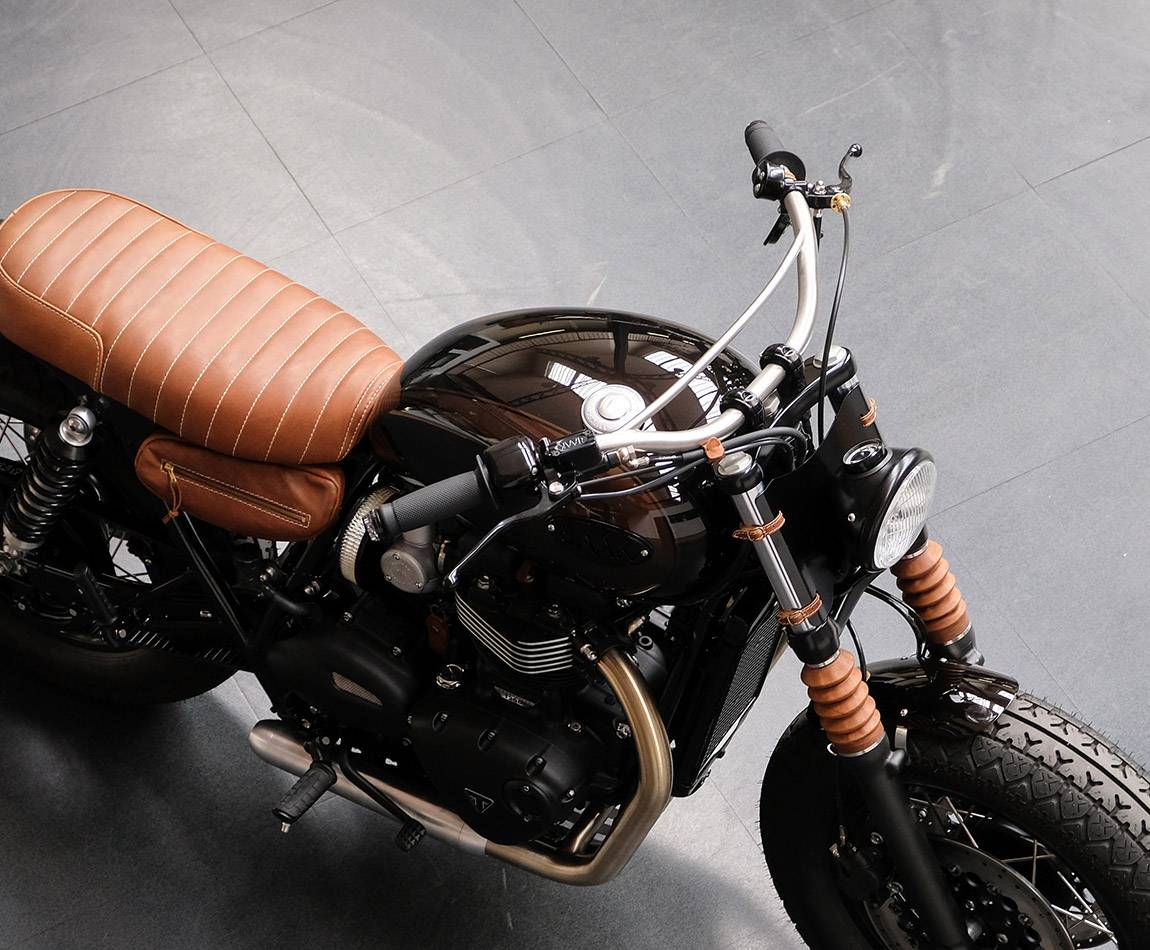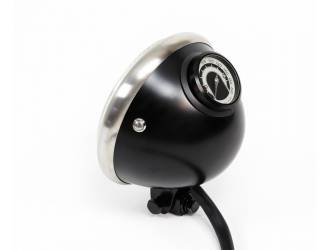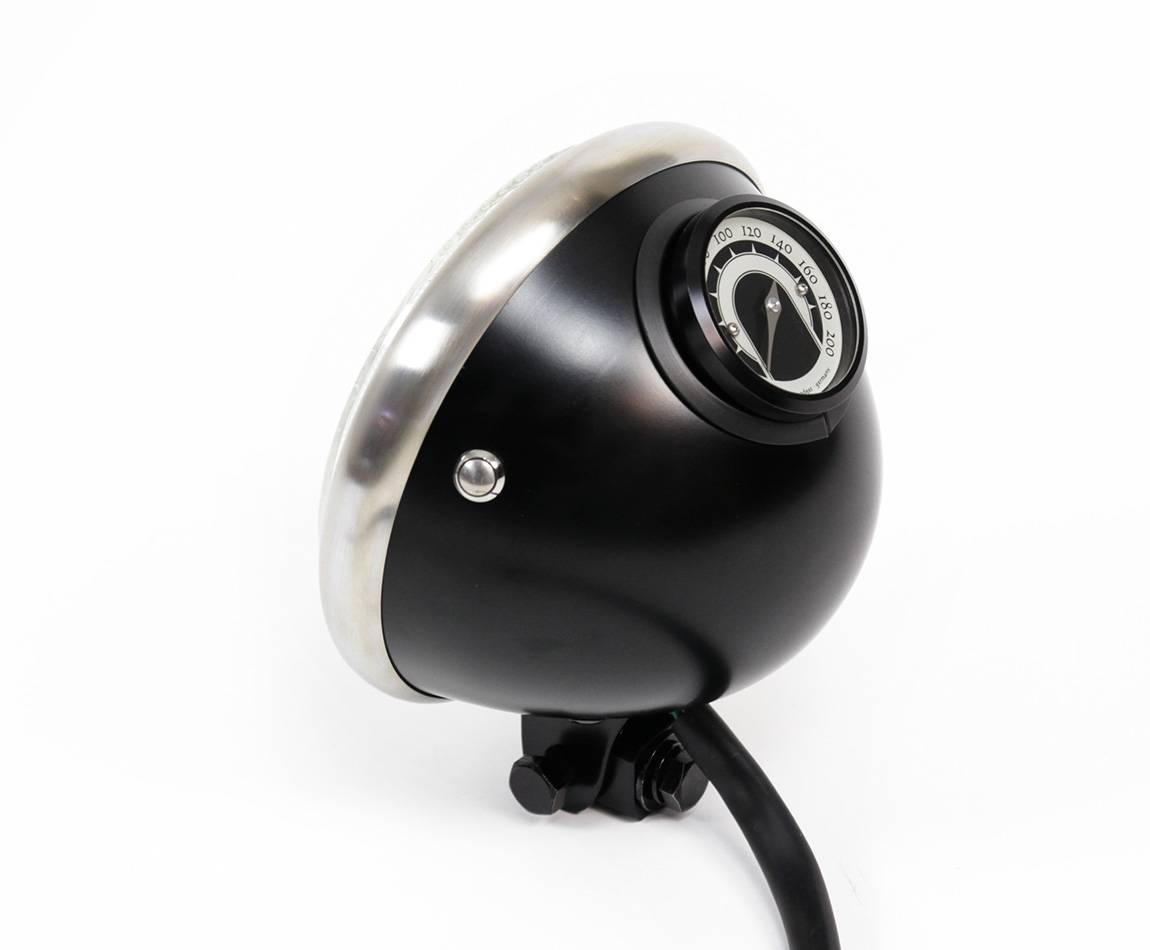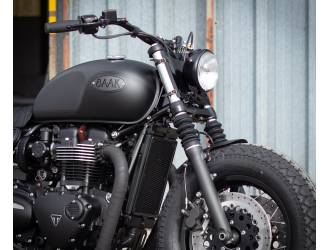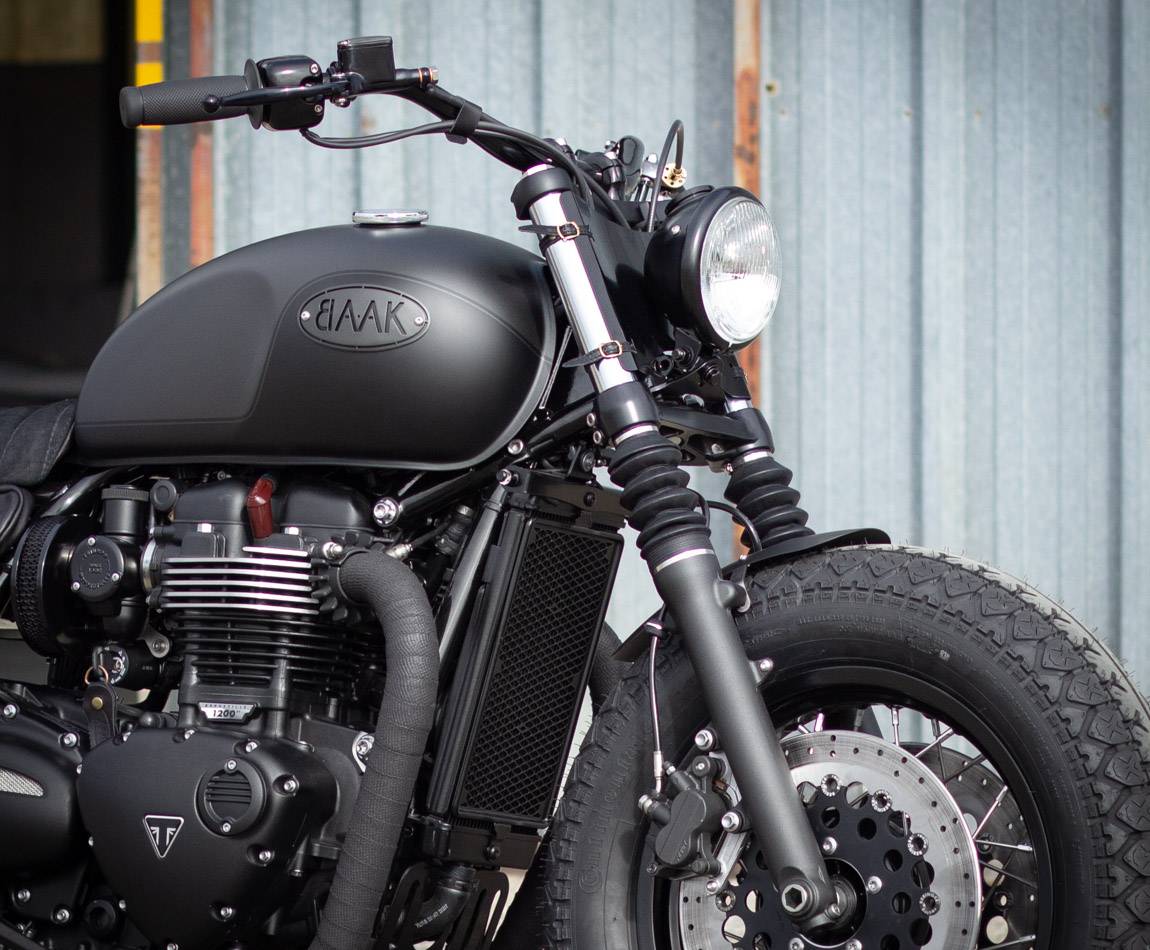 Bates headlight / integrated speedometer for Triumph (2016-...)
Bates headlight / integrated speedometer for Triumph (2016-... I Liquid-cooled). Inserted into a ø150mm diameter Bates lighthouse casing, this tiny Plug & Play speedometer is a simple solution to clear the cockpit of your Triumph while keeping the features of your original speedo.
The speedometer is available in Classic or Vintage finish, the headlight with a Chromed, Brushed or Satin black trim ring.
Description
A low satin black fixation bracket is provided with this kit. The electronic box provided is the result of a co-design project with an expert manufacturer. The ø49mm diameter speedometer is manufactured by Motogadget in Germany (UE). A button is inserted in the headlight casing (left side) to navigate through the speedo menus via the central LCD screen, setup your current mileage, check your maximum speed reached... The access to Riding modes and Info menu is still possible so you can switch on/off the ABS and traction control systems, adjust injection mapping. 
On the speedometer bottom are placed the following lights: 
Gas reserve
Turn indicators 
Neutral
Oil pressure defect
Injection defect
High beam
This speedometer isn't suitable for your original headlight fixation brackets, the required bracket is provided.
To assemble this headlight / speedometer combo on Triumph Bonneville T100 and T120, make sure to relocate your rectifier using our Rectifier bracket for Triumph, and also relocate your blinkers using one of our Front turn indicators brackets for Triumph.
If your motorcycle is equipped with a BAAK wide yokes, make sure to mention it when you will confirm your order so our team can provide the corresponding fixation bracket.
This headlight doesn't fit with our Springer fork, you need to select our Bates Headlight with side fixation bracket. 
Attention, this speedometer isn't compatible with the Triumph Bobber 1200 Black nore with the post-2018 models of the Street Twin / Cup and Street Scrambler. It's only suitable for Triumph Street Twin (2016-2018), Street Cup (2016-2018), Street Scrambler 900 (2016-2018), Bonneville T120 / T100, Triumph Bobber 1200, Thruxton 1200 R and Speed Twin 1200 models. The mounting of this minimalistic speedometer on your Triumph makes your original heating grips ineffective.
T100 or T120 (2021-...) owners, be sure to select the EURO 5 choice.
BAAK assembly instructions and Motogadget use instructions are available. 
Pictures of the Bates headlight / integrated speedometer for Triumph (2016-...).