Mini speedometer for Triumph (pre- 2016)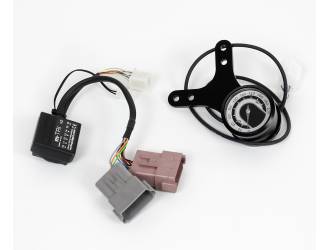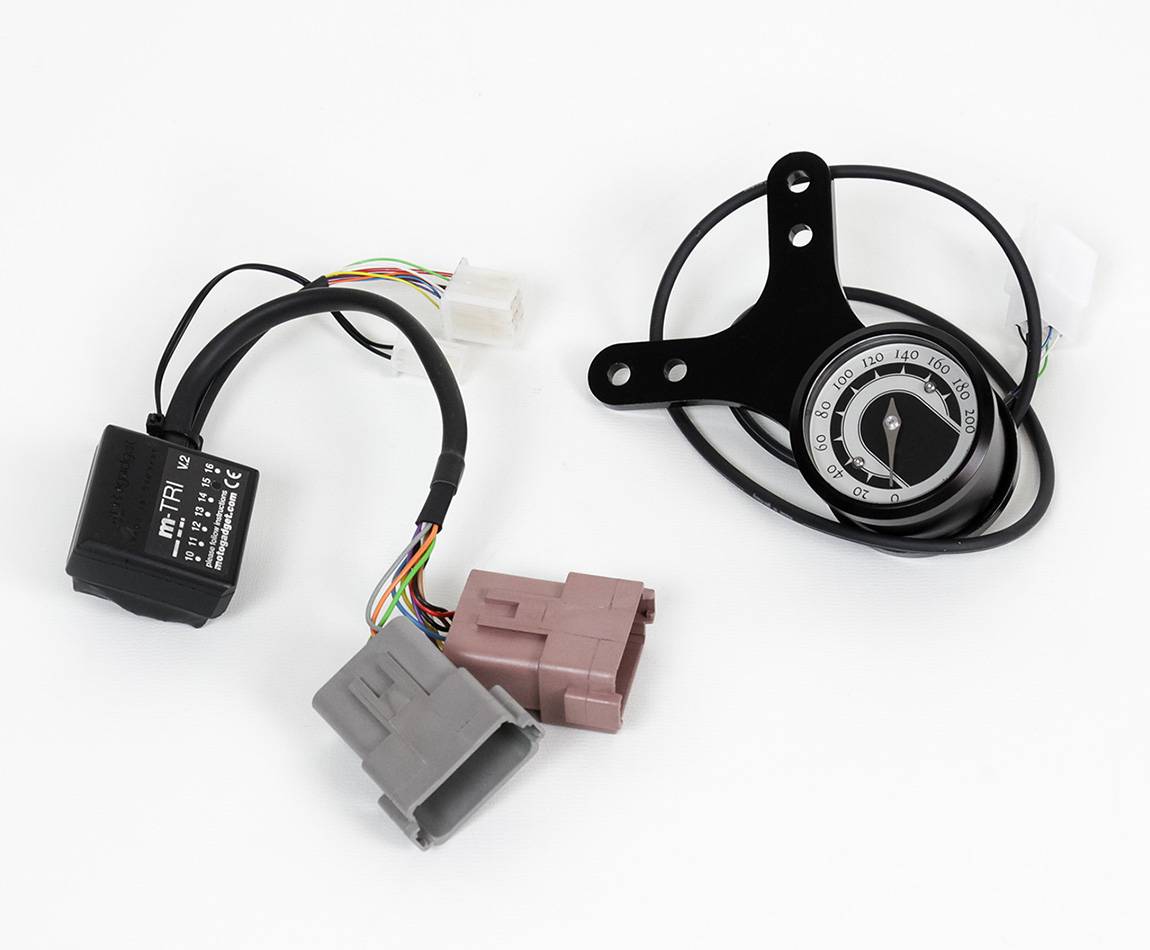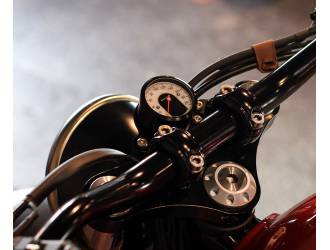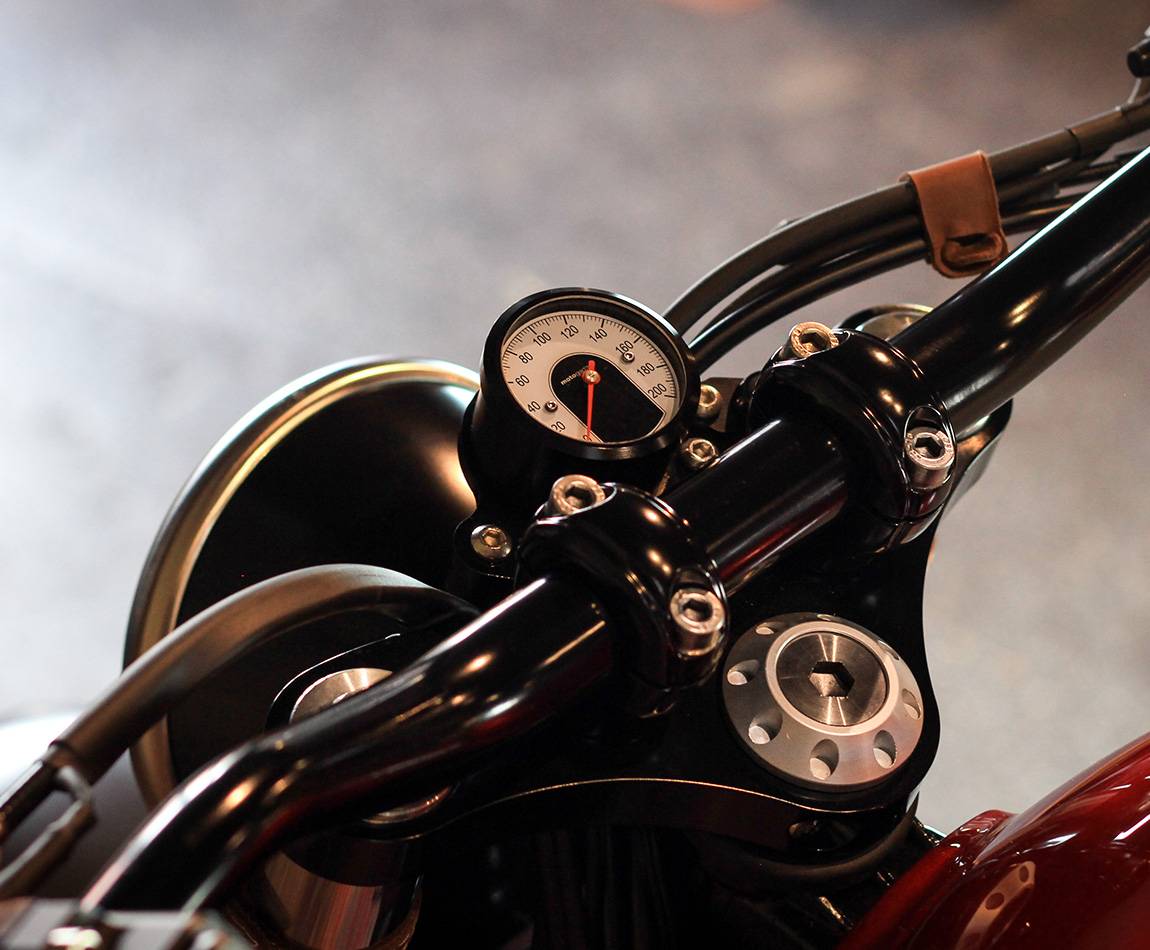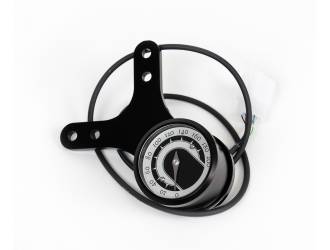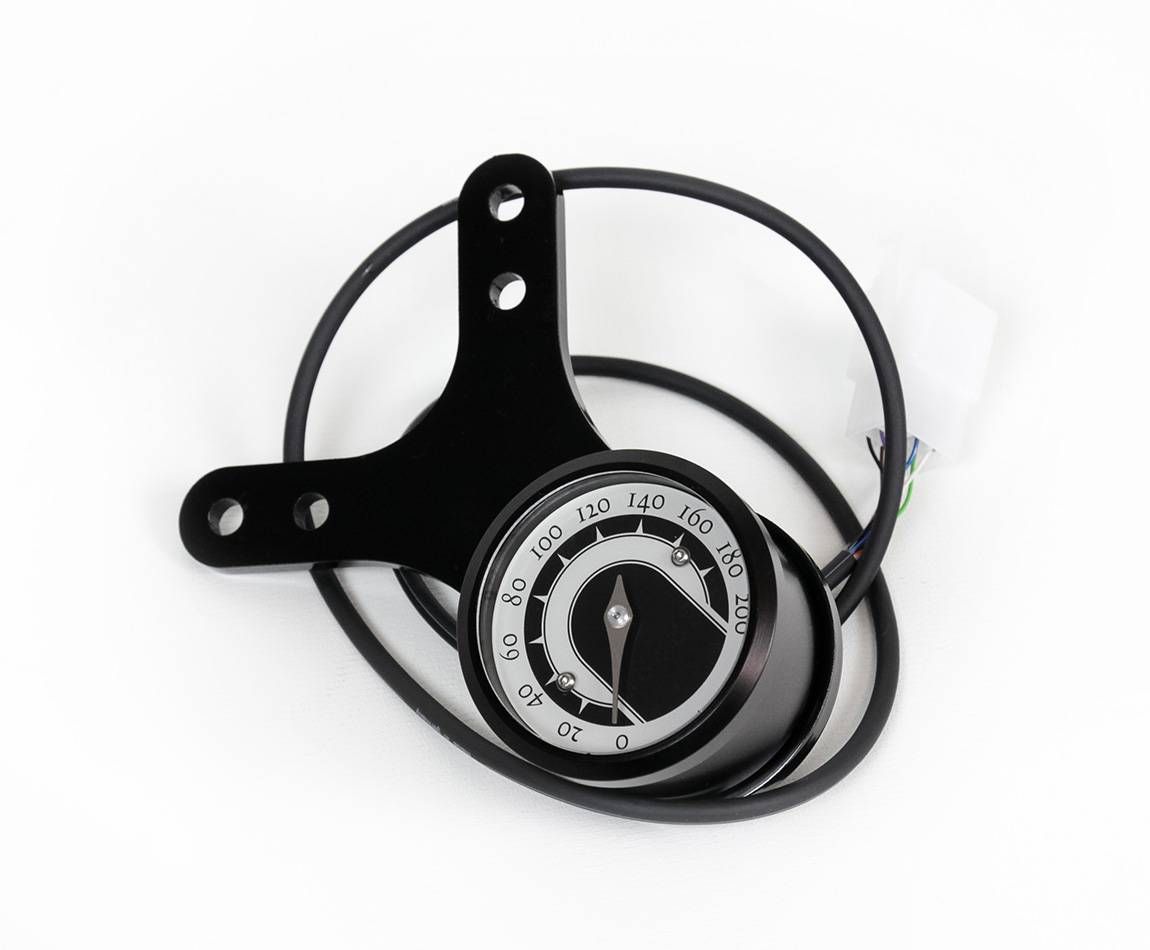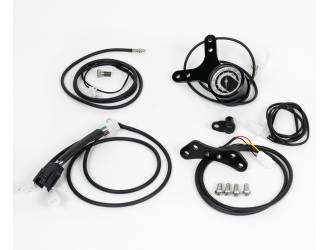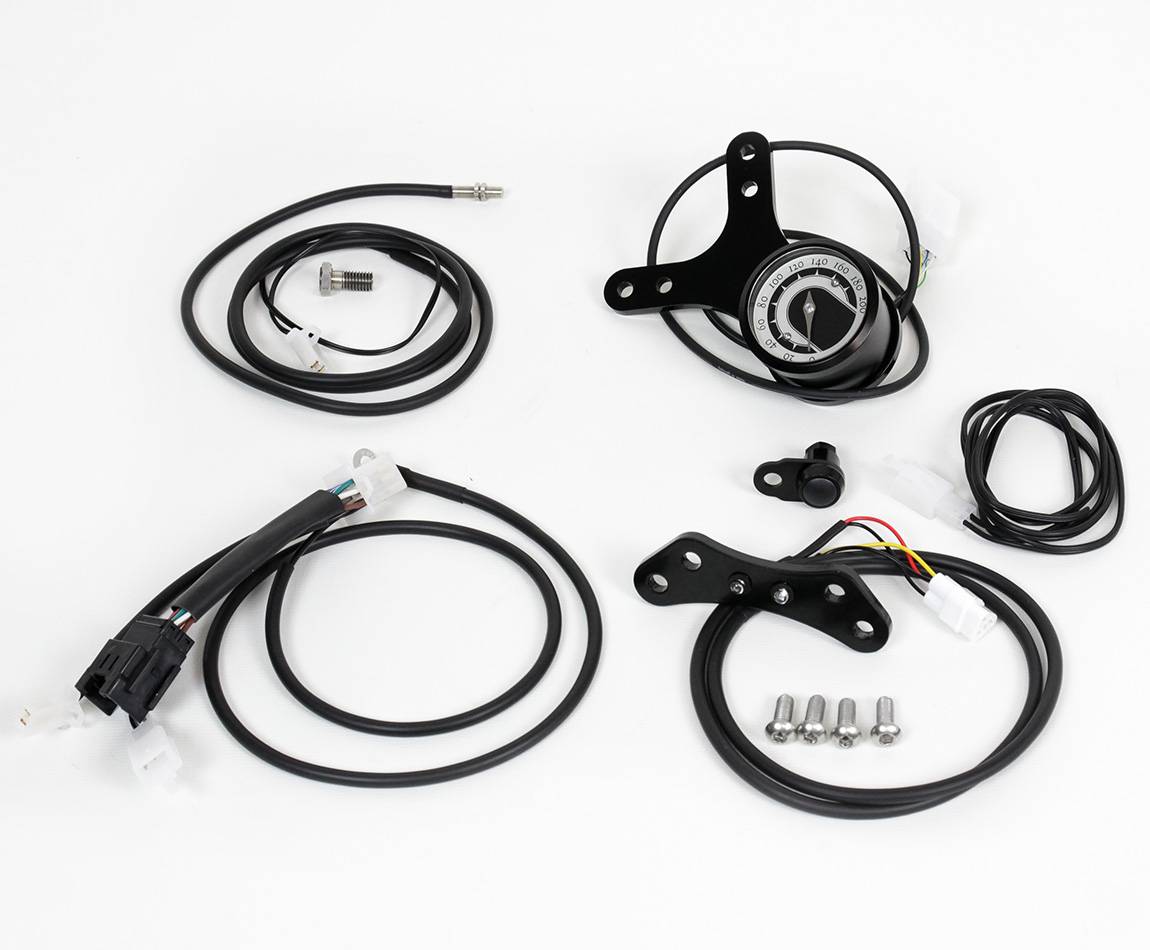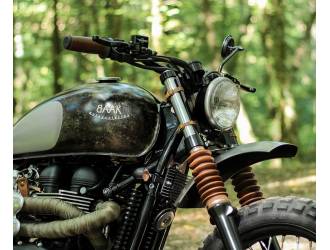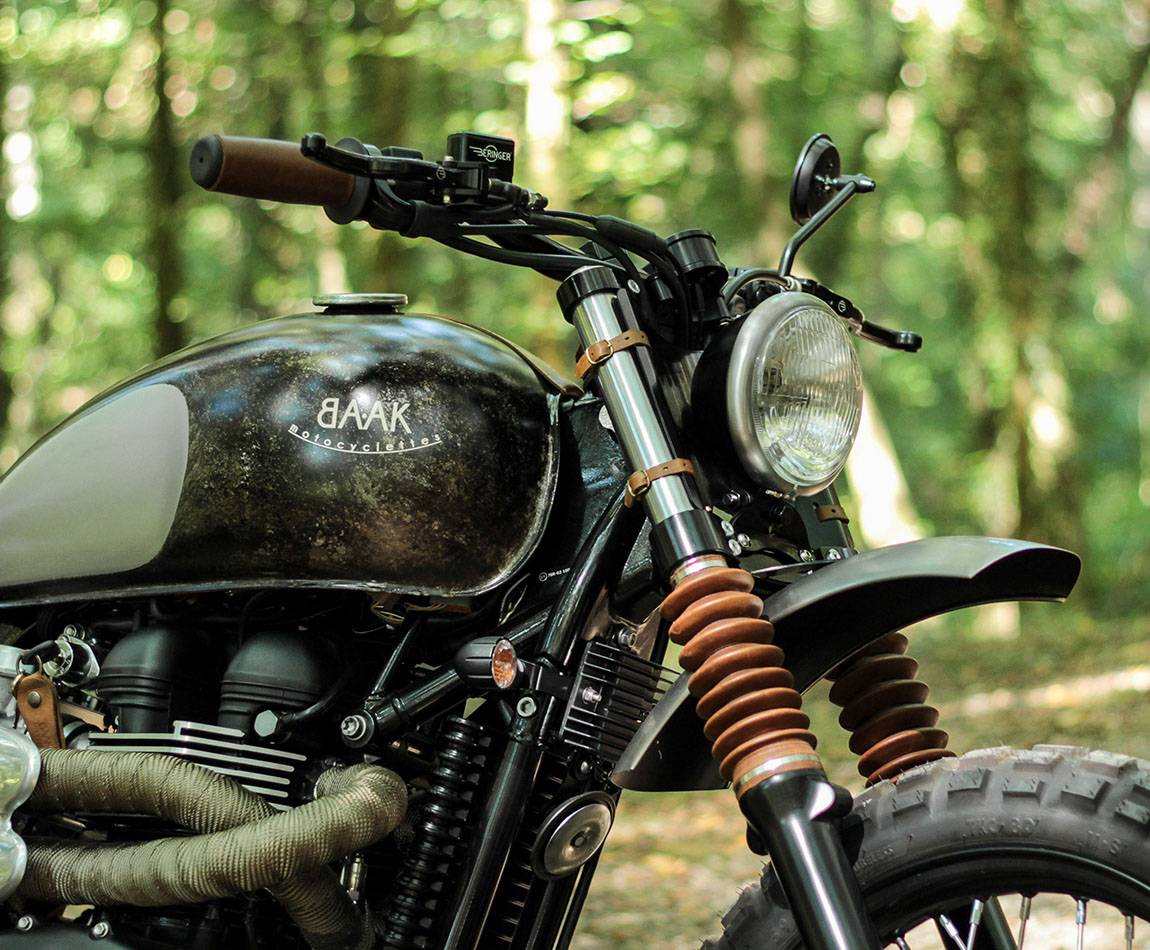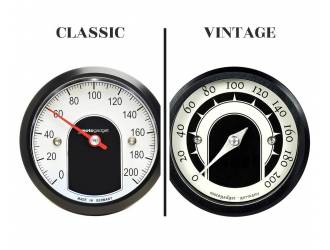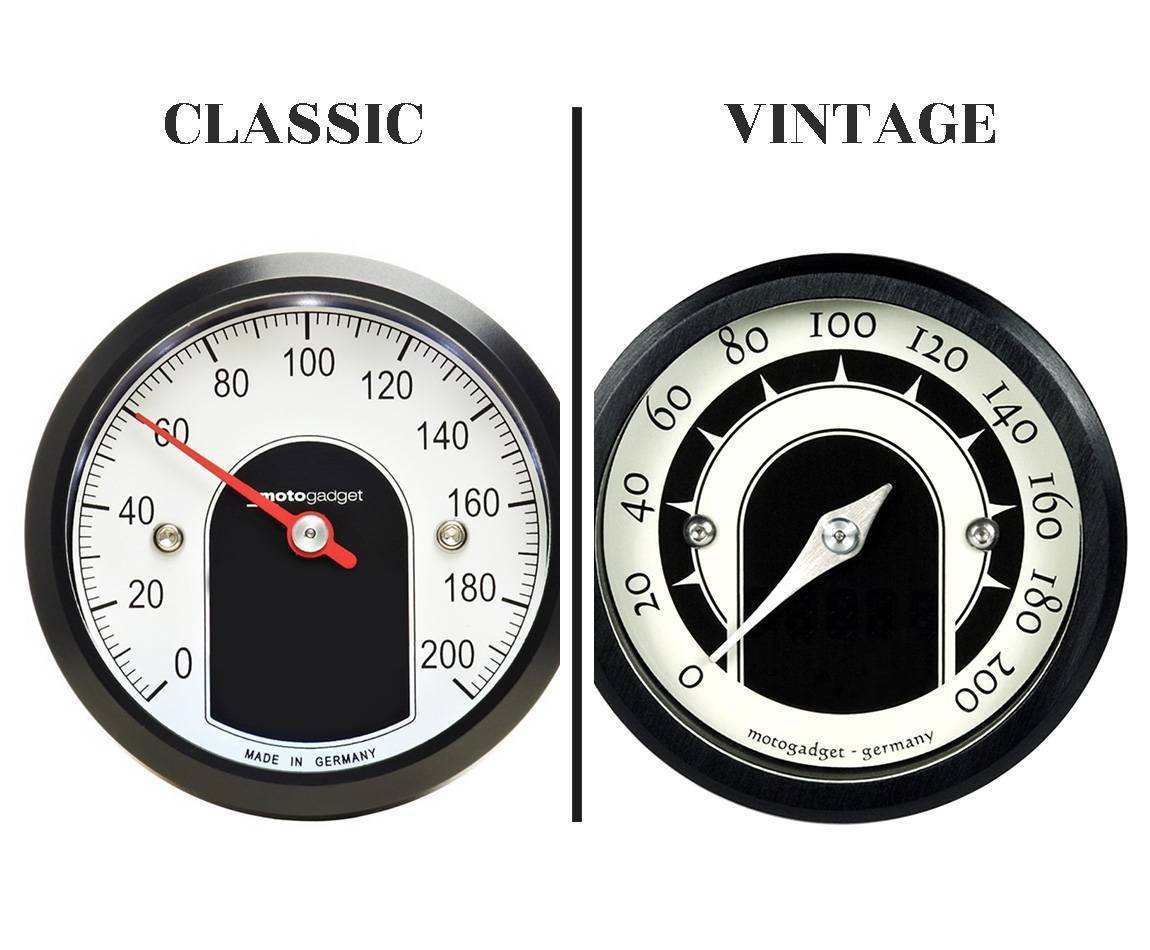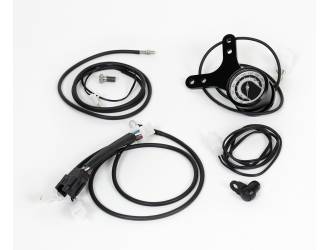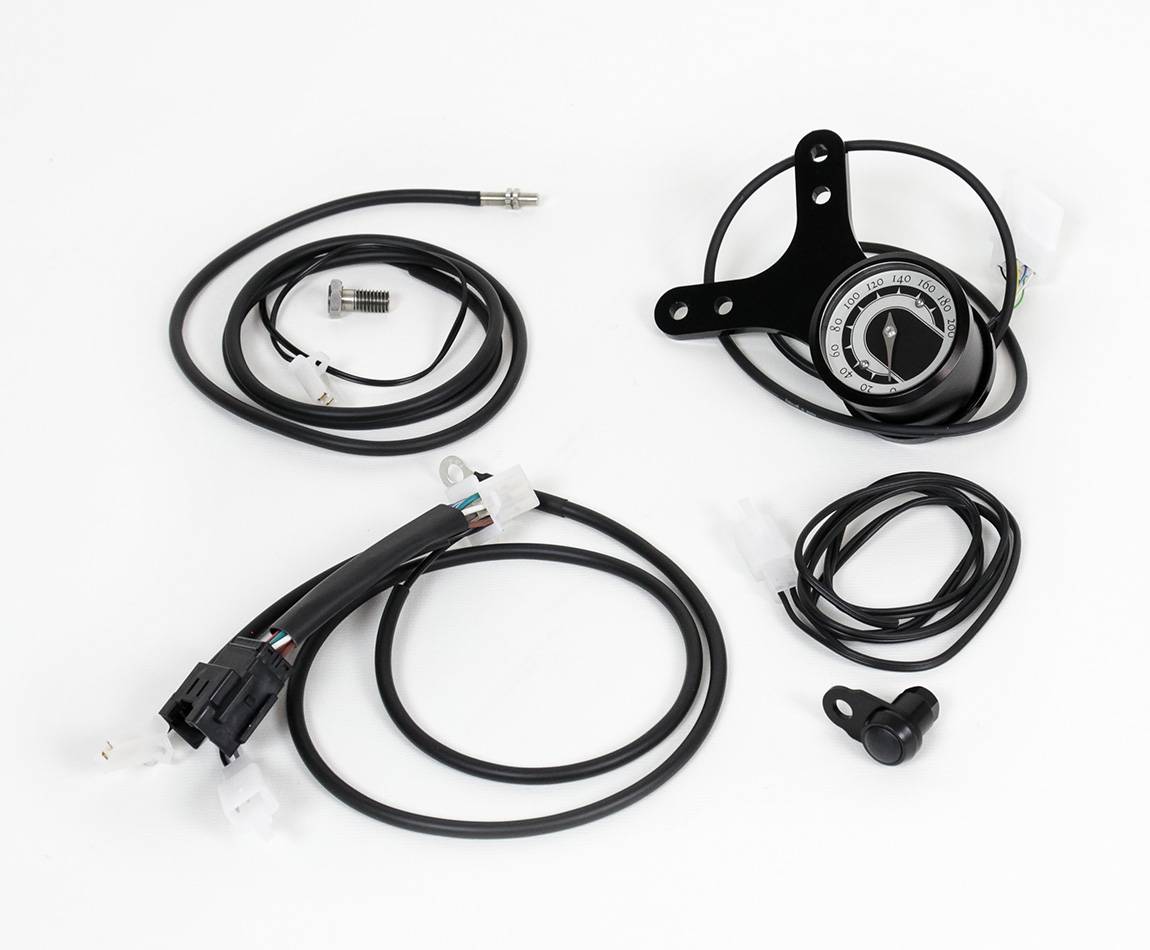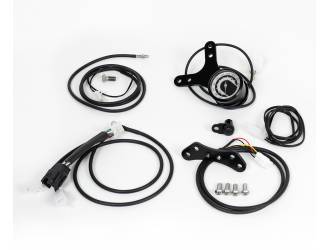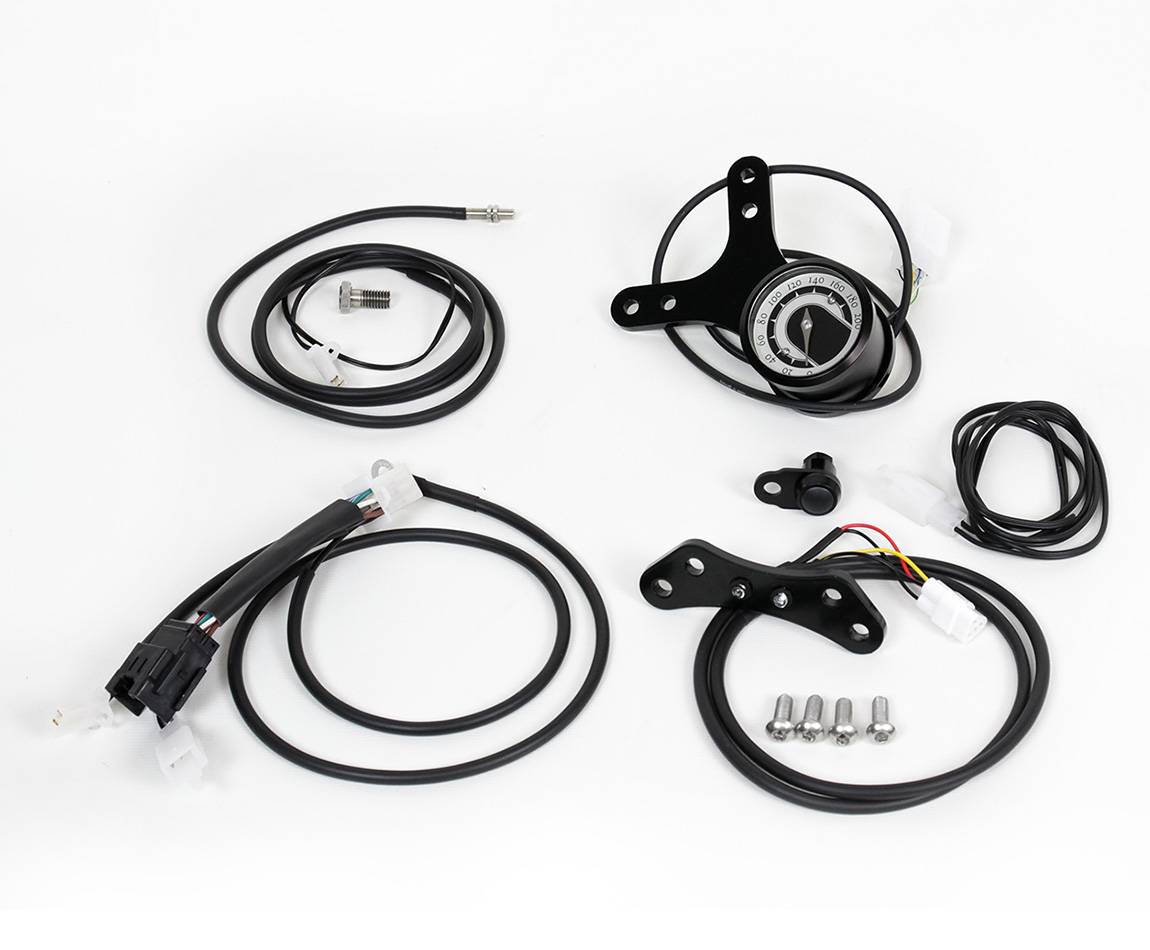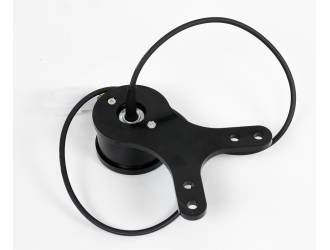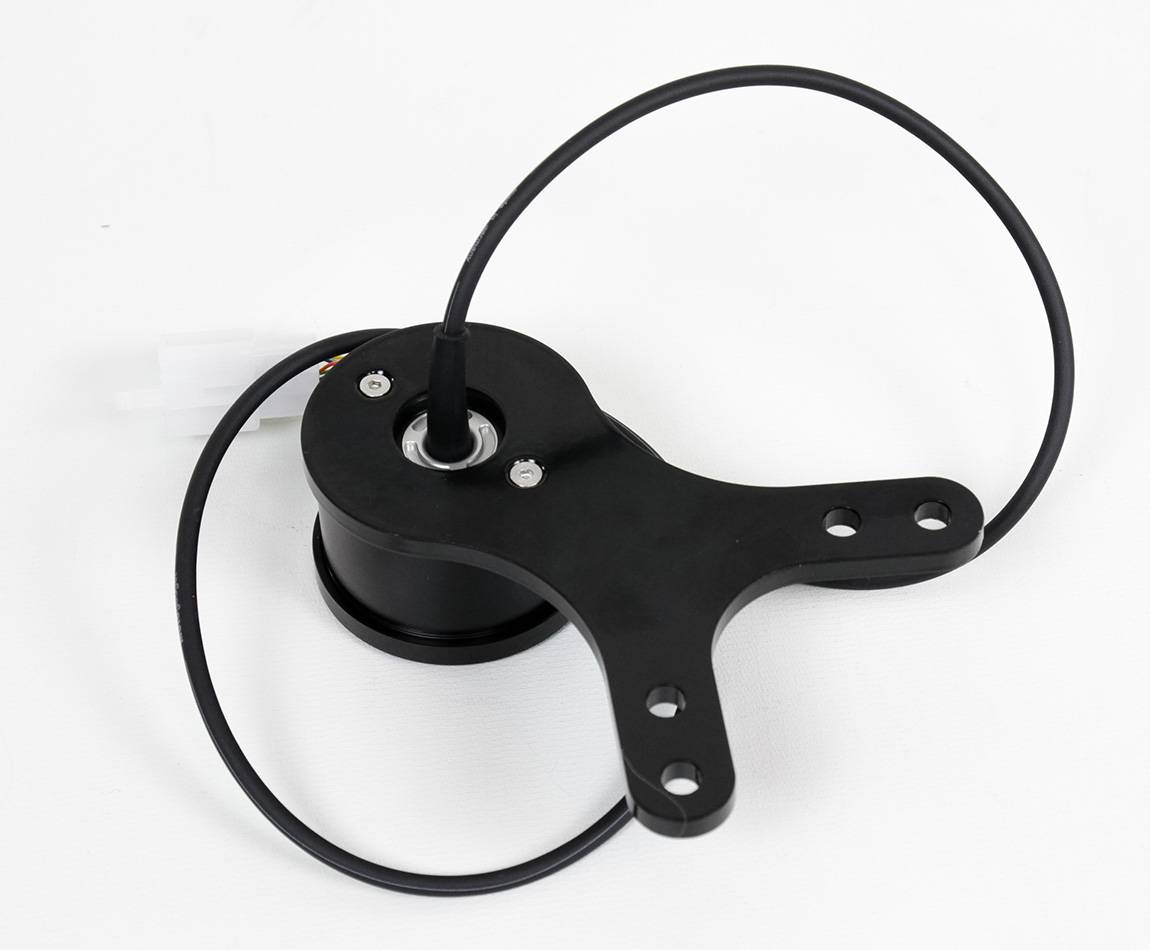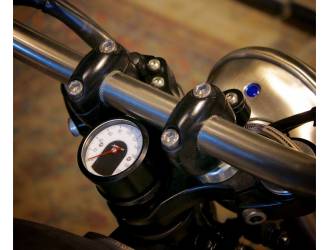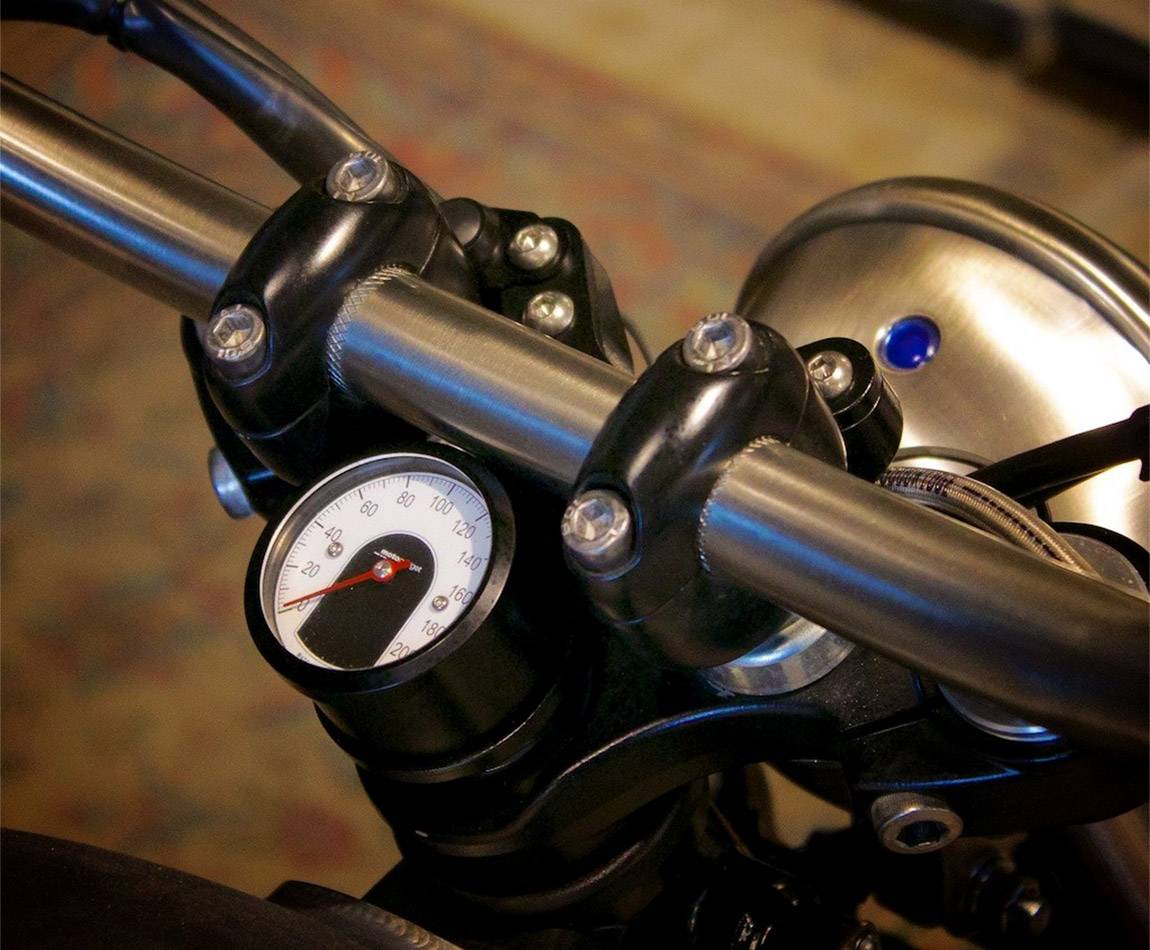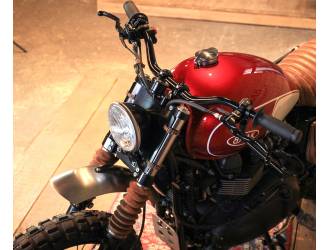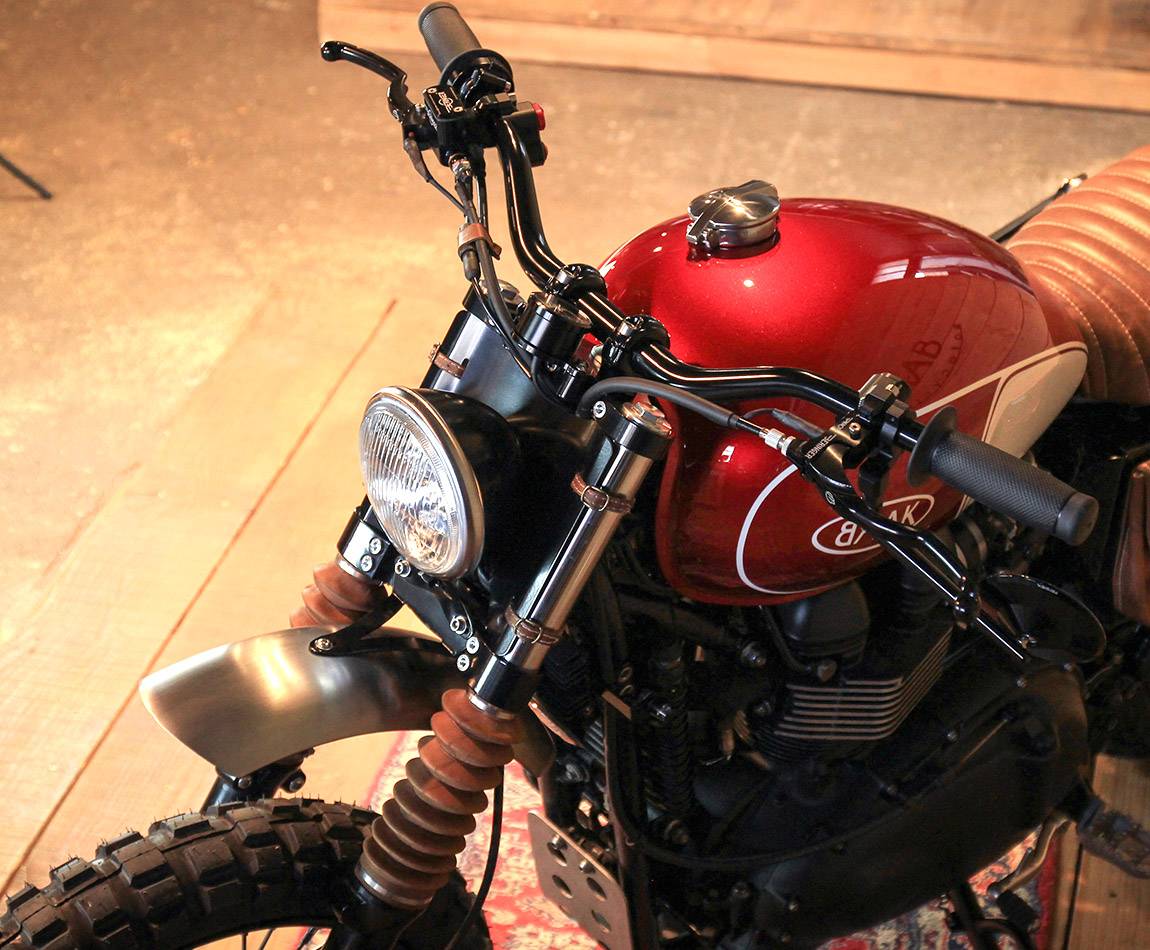 Mini speedometer for Triumph (pre- 2016)
Mini speedometer for Triumph Bonneville, Scrambler or Thruxton (before 2016 - air-cooled). It's designed to be assembled on a bracket developed by BAAK, manufactured out of aluminium aluminium, black powder coat painted. It comes assembled and connected to a compatible wiring harness (plug and play).
Two fixation brackets available:
Above the steering column
In classic position in front of the handlebar
Description
This Tiny speedometer is available for:
Triumph carburetor models - comes with wiring harness and speed sensor. 
Triumph EFI with mechanical speedometer - comes with a bracket for the gas reserve and engine defect controls (beware not the choose the option CLASSIC POSITION for Triumph so the bracket can be placed in front of the handlebar)
Triumph EFI since 2011 with wiring harness and M-tri electronic box
It gets assembled on the upper fork triple tree in place of the original speedometer block. It comes with a functioning push button of the speedometer to be placed anywhere on the bike, fully waterproof. 
BEWARE, this speedometer isn't suitable for Triumph Scrambler EFI with mechanical speedometer. For the Carburetors Triumph Scrambler, the speedometer can only be placed in CLASSIC POSITION thanks to the specific bracket.
Here are the controls appearing on the speedometer :
turn indicators control
neutral
oil pressure
lights and high beam
gasoline reserve
engine defect
We particularly use this part on our Triumph Scrambler 865 model.
Pictures of the Mini speedometer for Triumph (pre- 2016).