Short leather seat kit for Triumph (pre- 2016)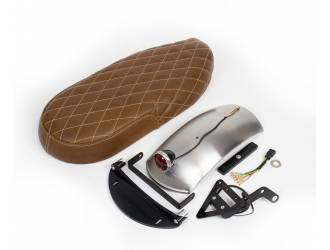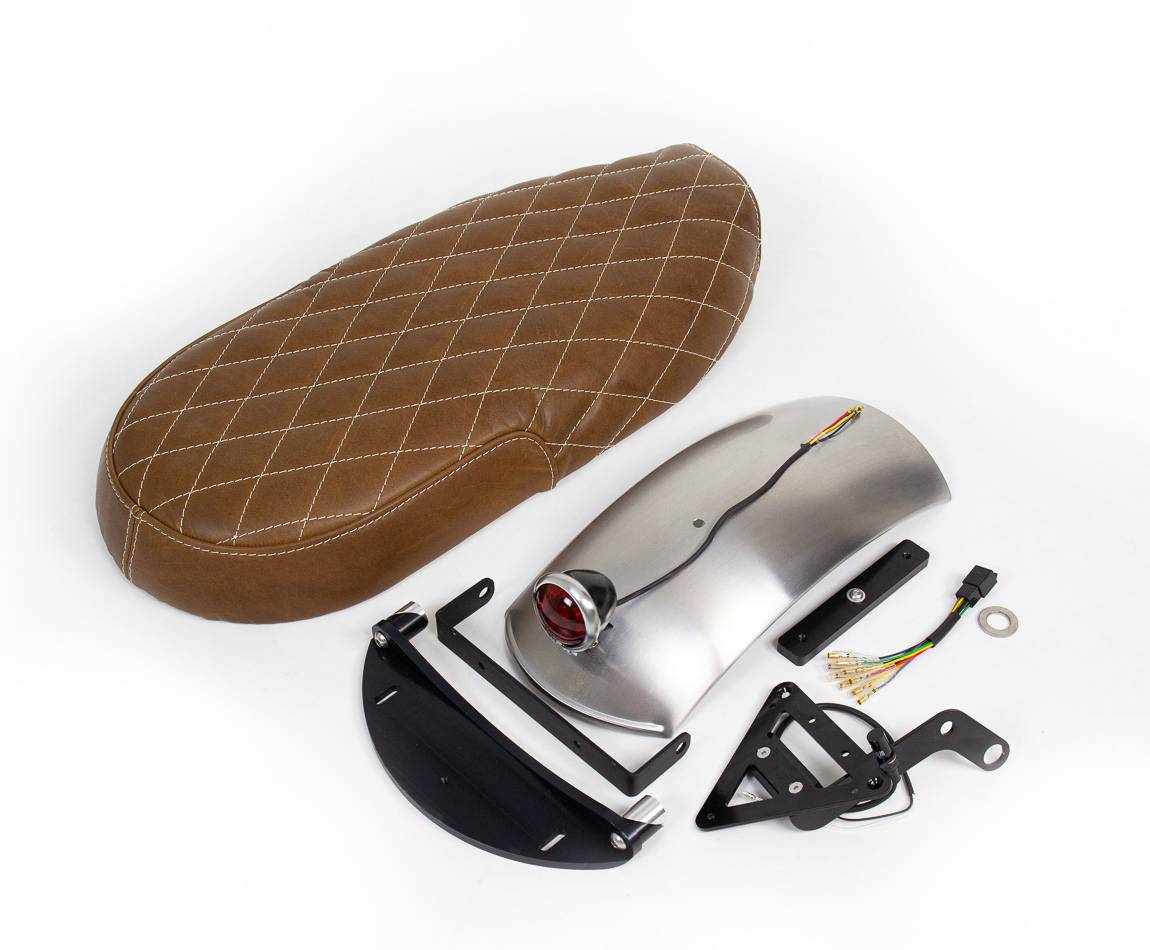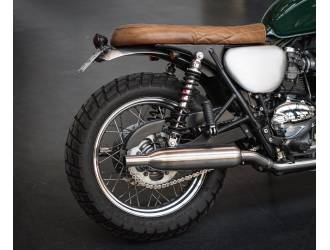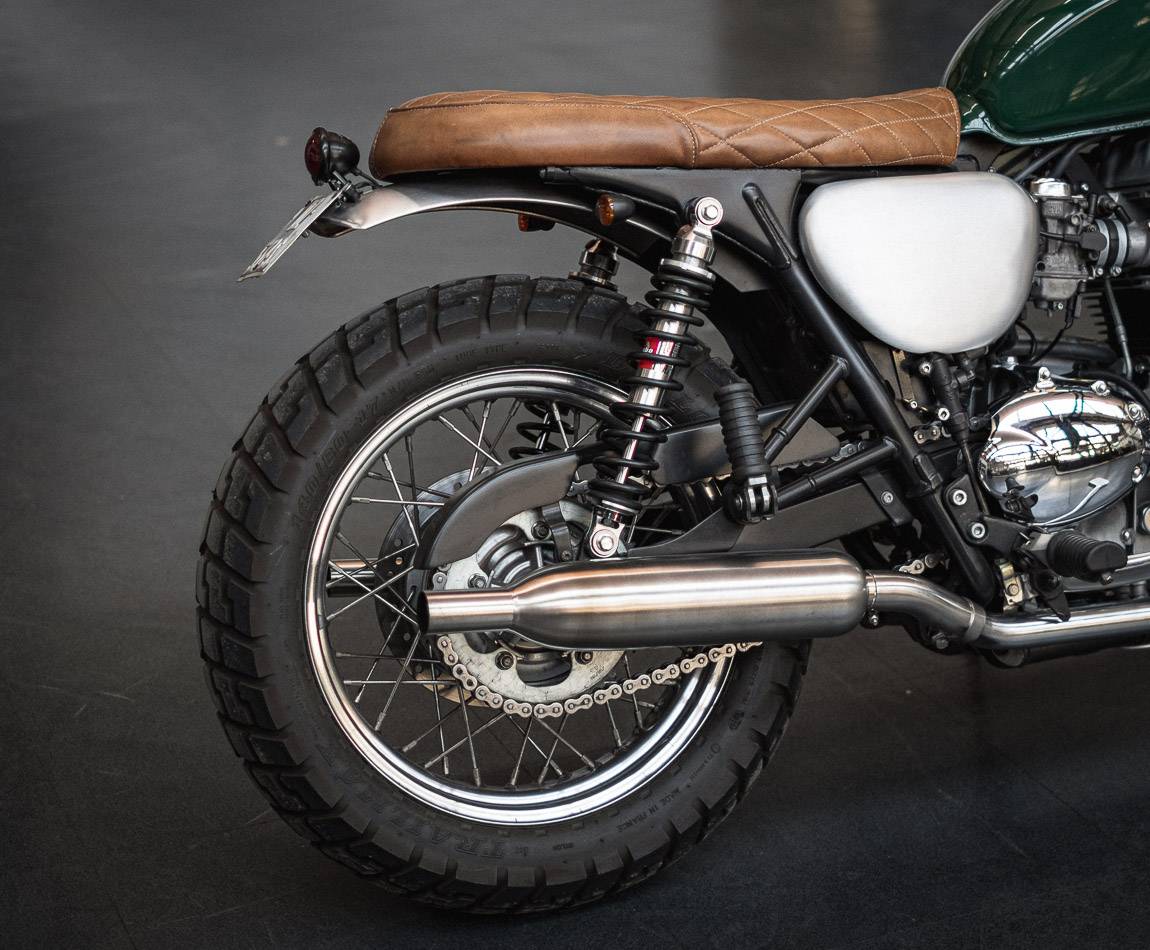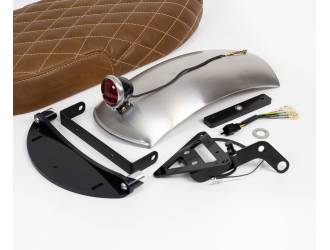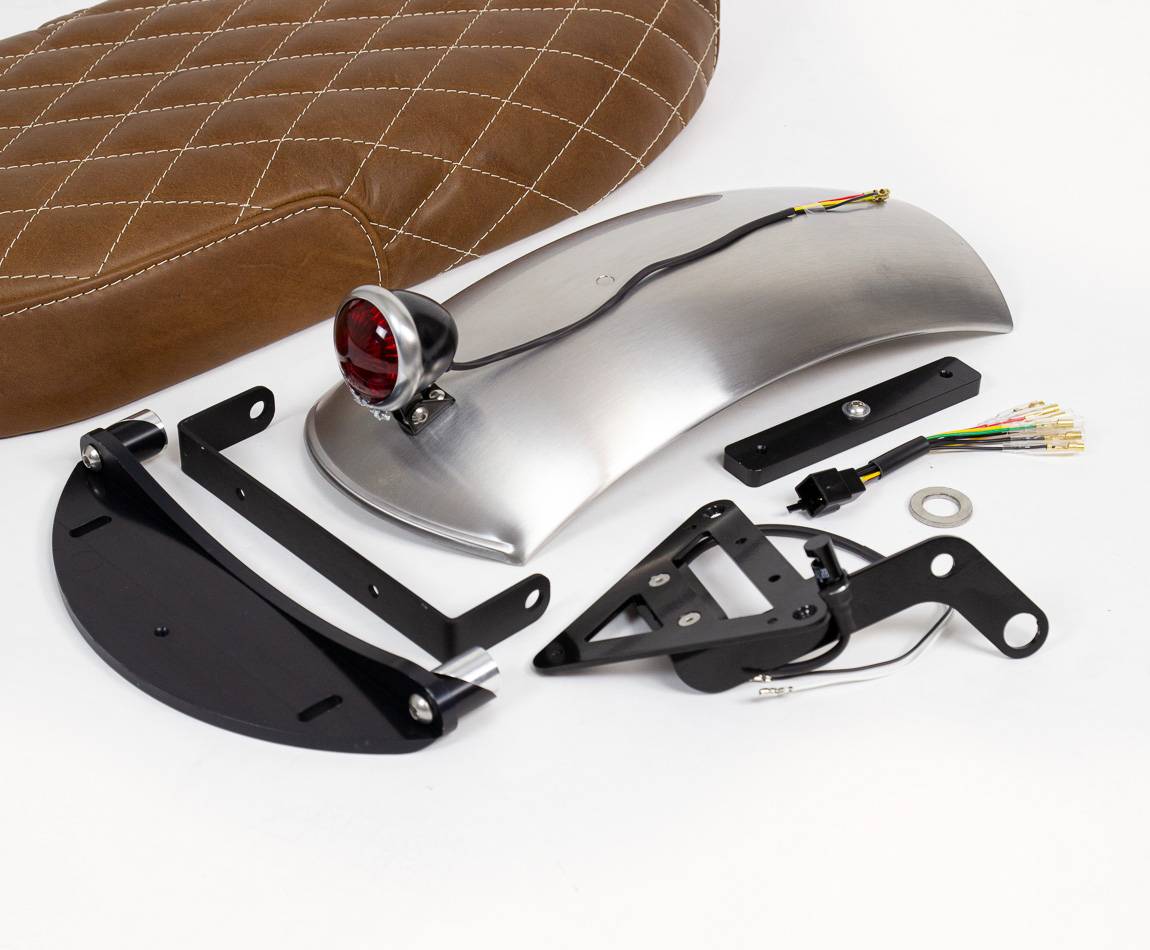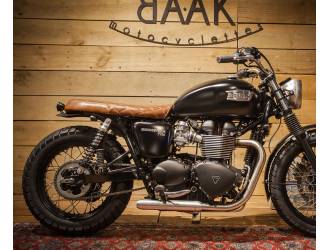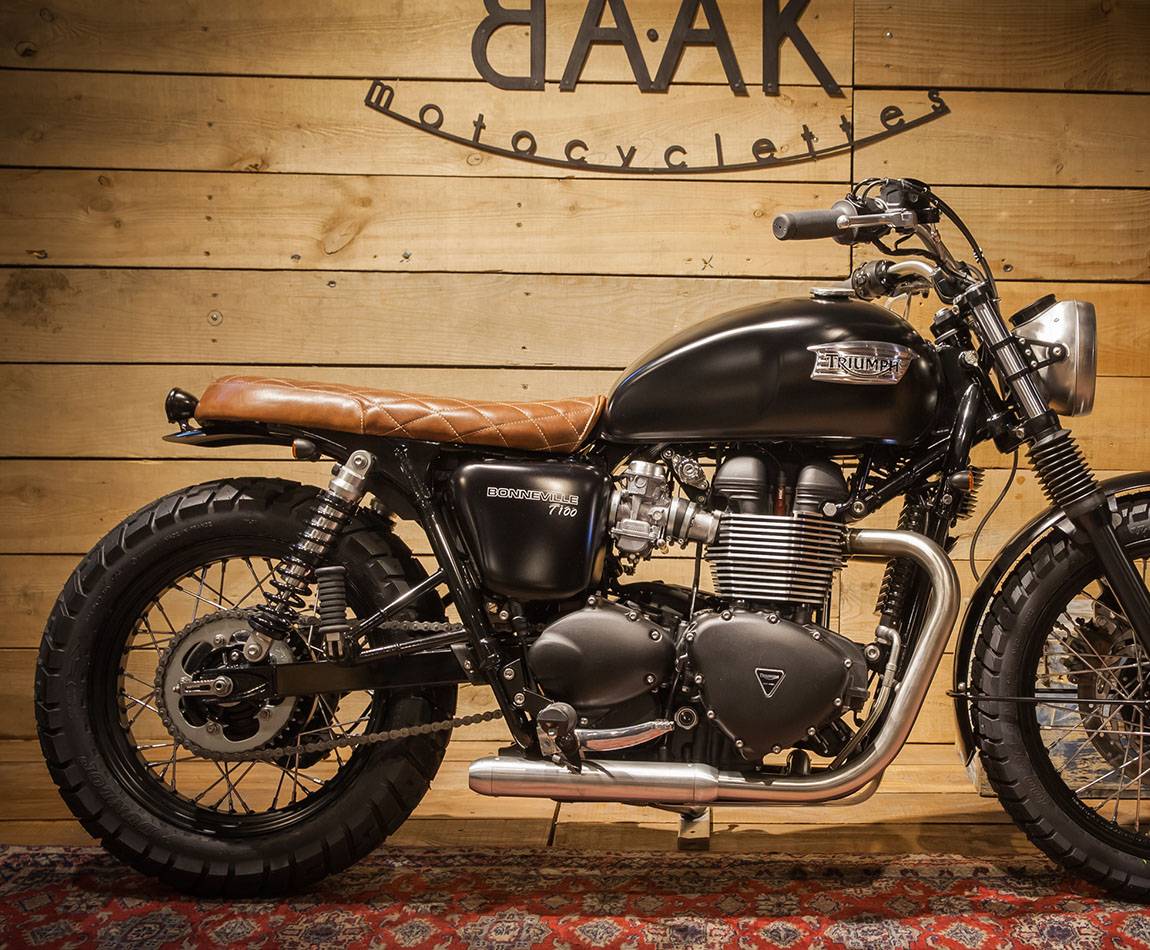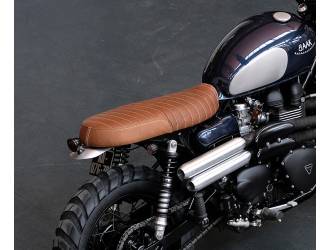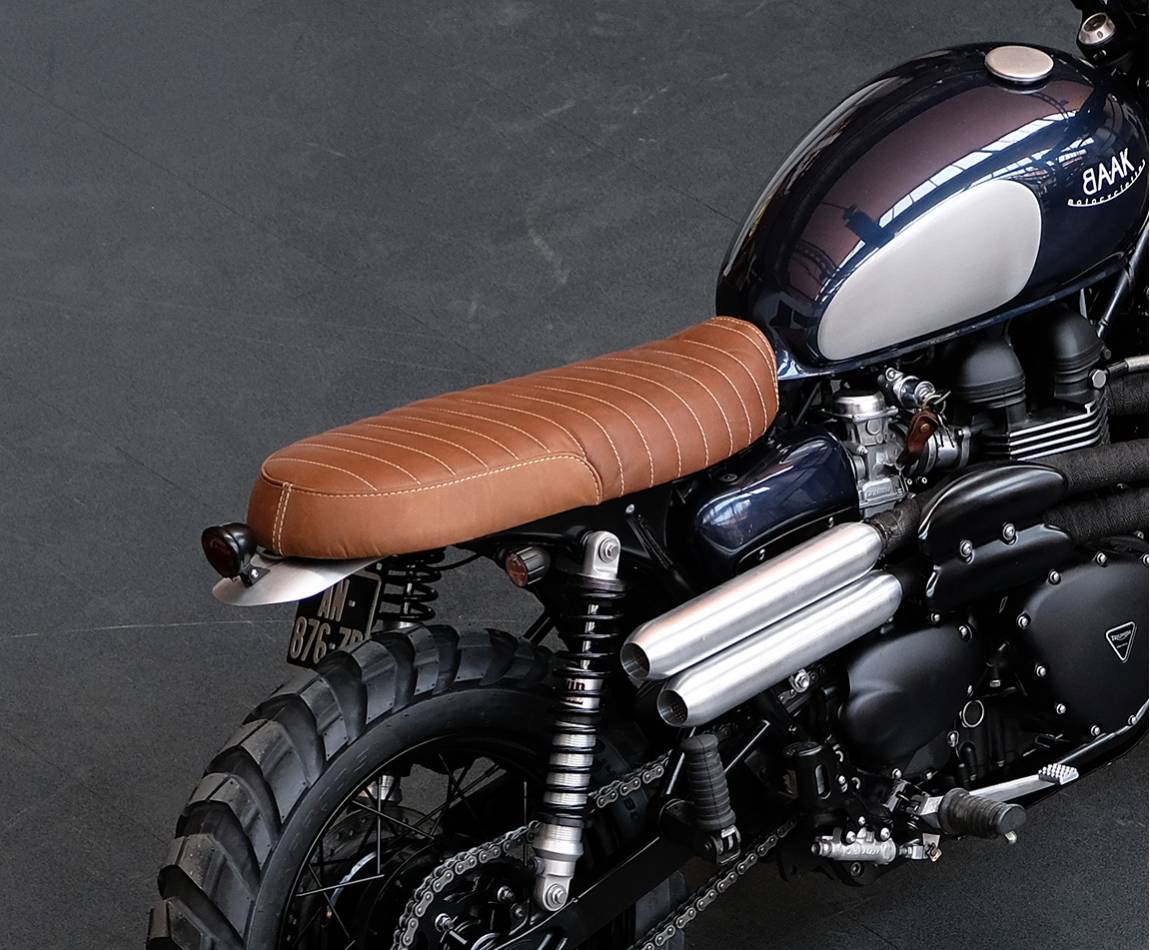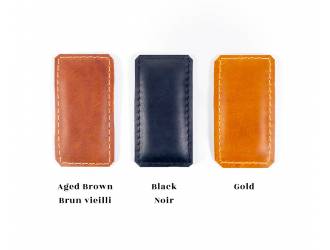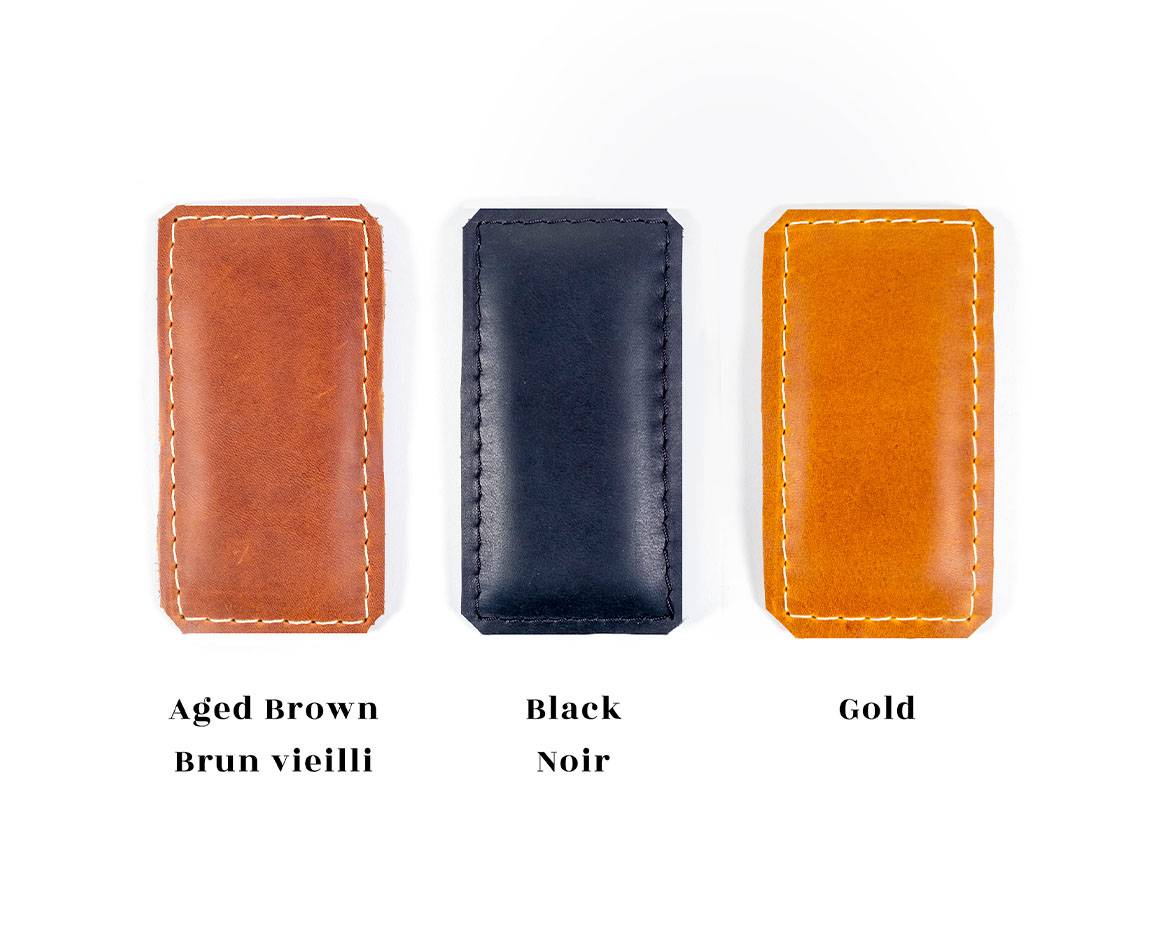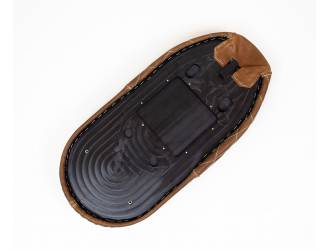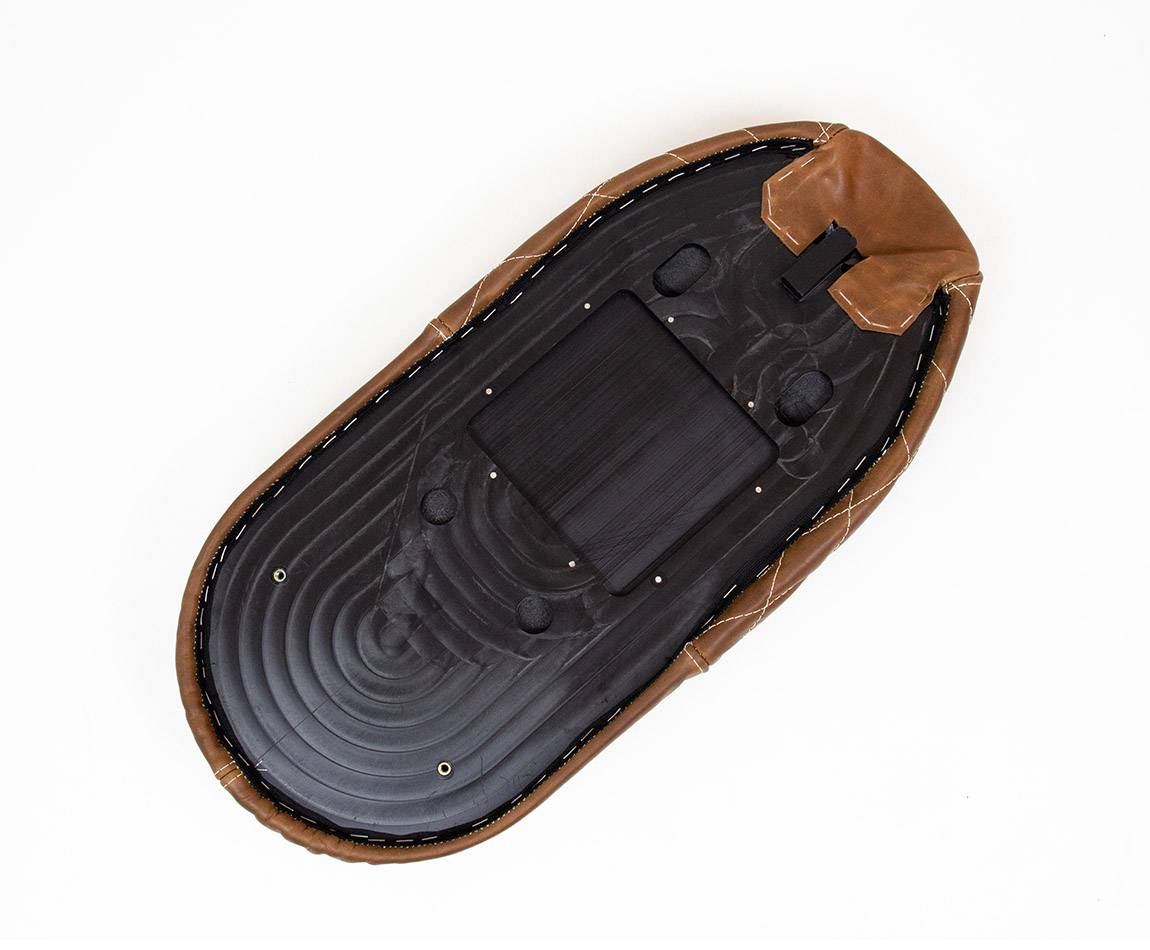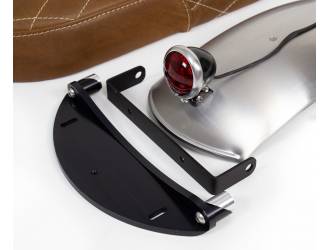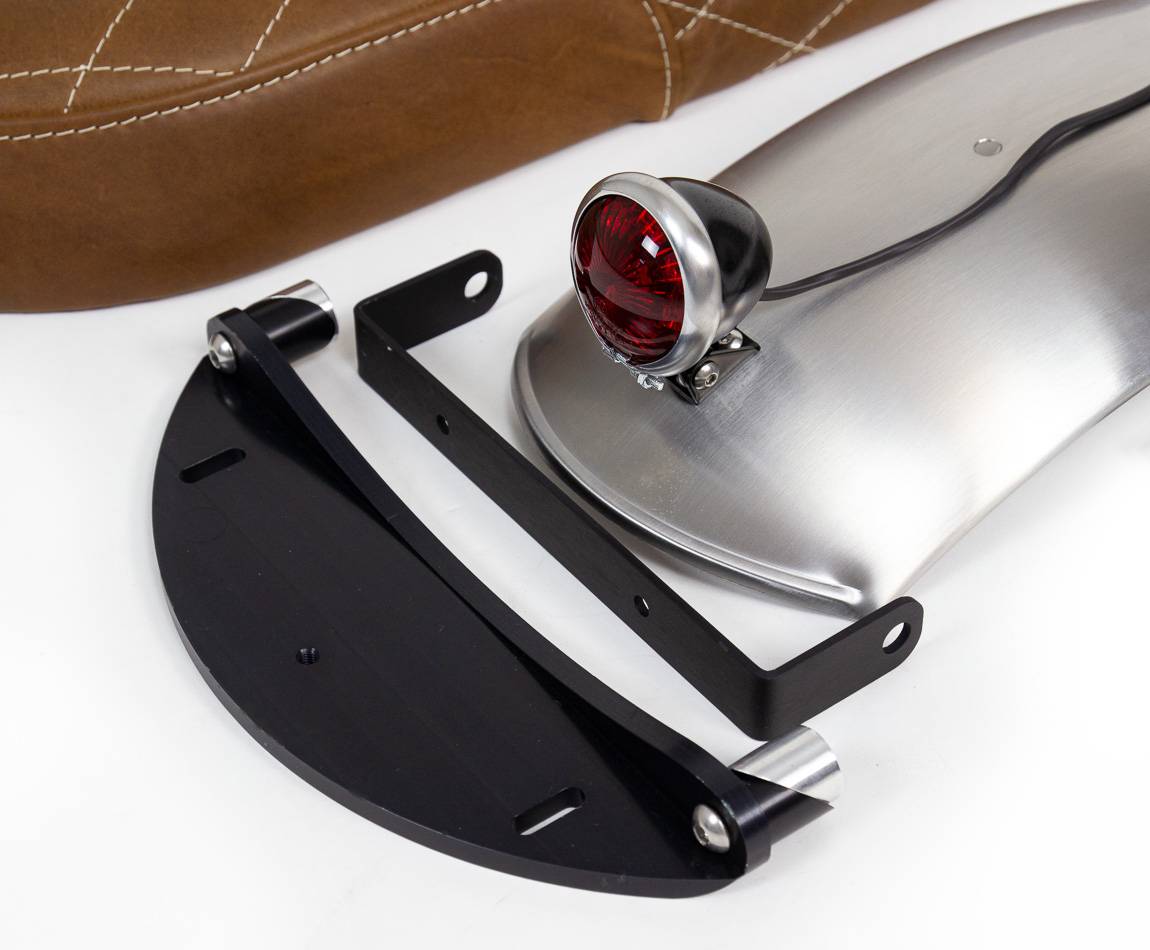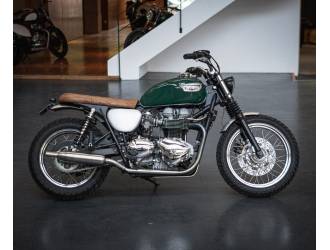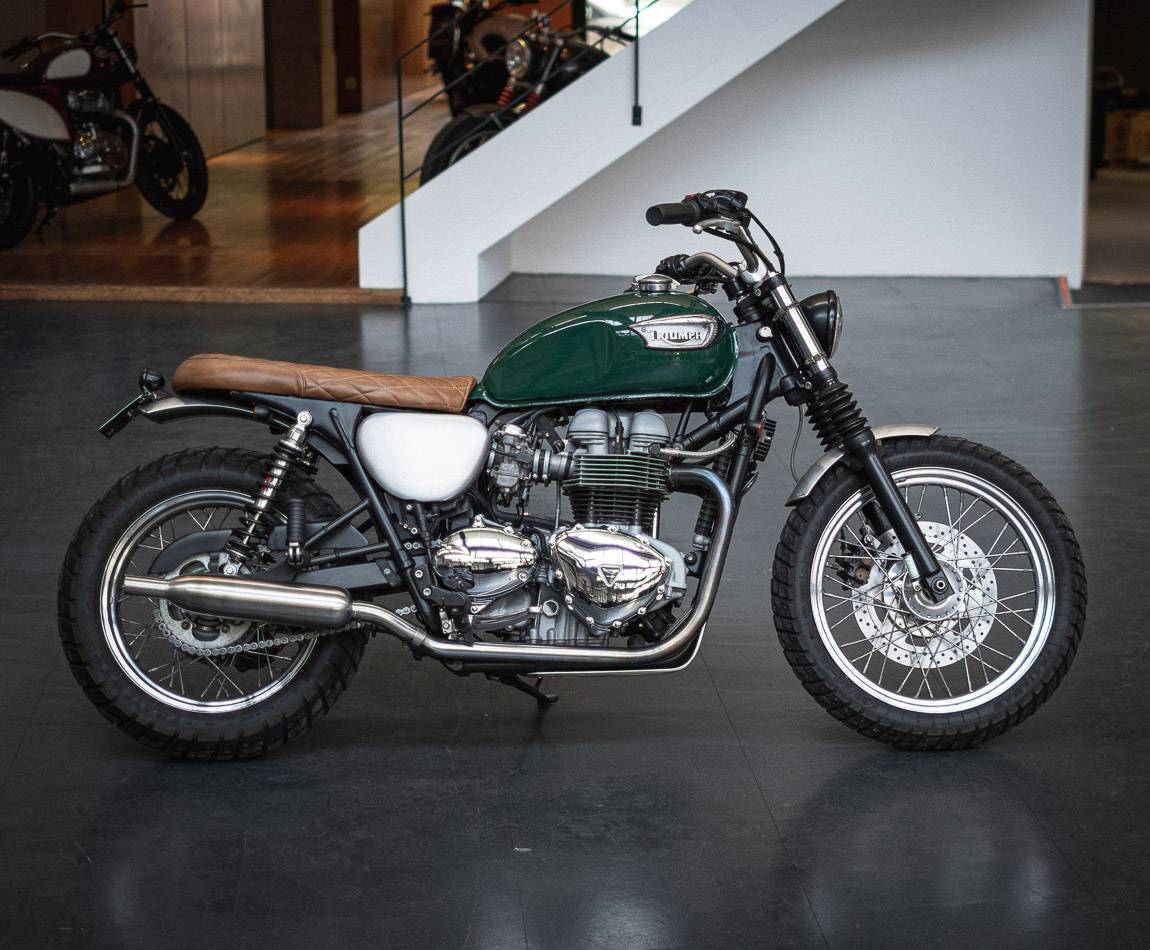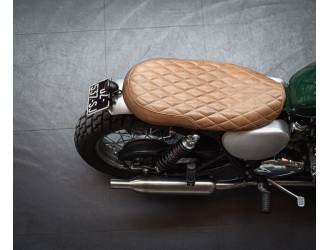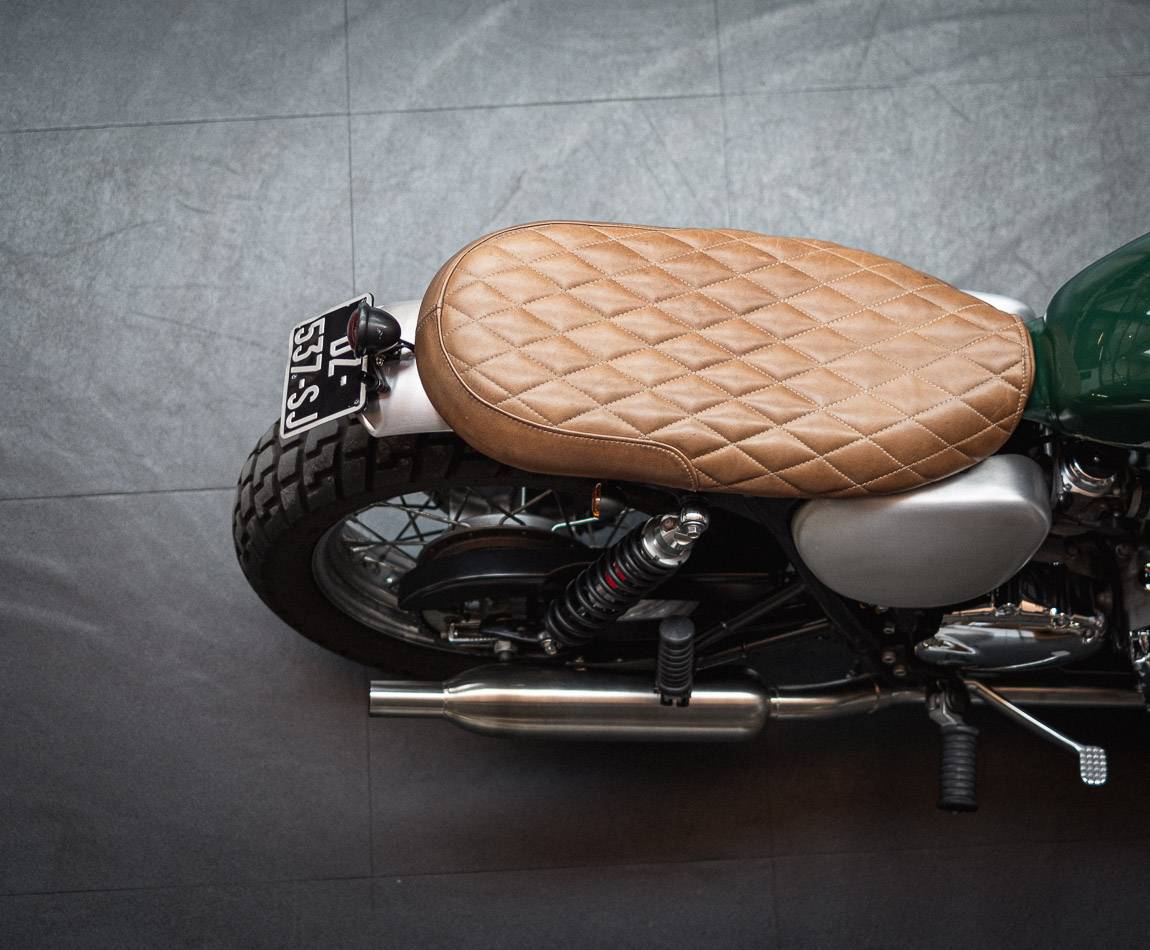 Short leather seat kit for Triumph (pre- 2016)
Short leather seat kit for Triumph (before 2016 - air-cooled). This leather seat kit enables you shorten the rear end of the motocycle to reach a more compact look while keeping two seatings to bring a passenger. No welding required. It comes with assembly instructions.
Comes with:
Machined aluminium short subframe system
Genuine short leather seat
Stainless steel mudguard with plate holder and Bates taillight
Rear blinkers support
Description
The tail of your Triumph will be shortened by 15cm, while keeping two seating areas for duo rides. The seat is manufactured out of 3 layers of JUMP® foam offering a perfect confort and a reduced height of only 6cm.
This kit includes a stainless steel rear mudguard (5 different finishes available), a license plate support in classic or side position, a Bates taillight (satin black, brushed or chromed trim ring) with license plate lightning, a blinkers support, a plug & play wiring harness, a leather care cream and the machined aluminium subframe. The seat pan is manufactured out of HDPE. 
The assembly requires to cut the rear end of your frame according to the provided cutting template, the mounting requires about 3 hours of work with the support of the provided installation instructions. No welding required. 
On the Triumph  Scrambler, the assembly of this Short leather seat kit requires to cut the original exhaust bracket, then you must replace your original exhaust.
Depending on the weather conditions of your country, an intensive exposure to the sunlight requires to regularly maintain your leather goods.
You are willing to go further in your customization project ( painting, shape, material) ?
Feel free to get in touch with our on-demand department, please fulfill the contact form

Pictures of the Short leather seat kit for Triumph (pre- 2016).