Lowering kit for Triumph T100-T120 (2016-…)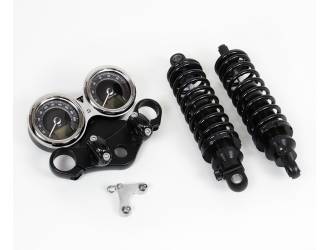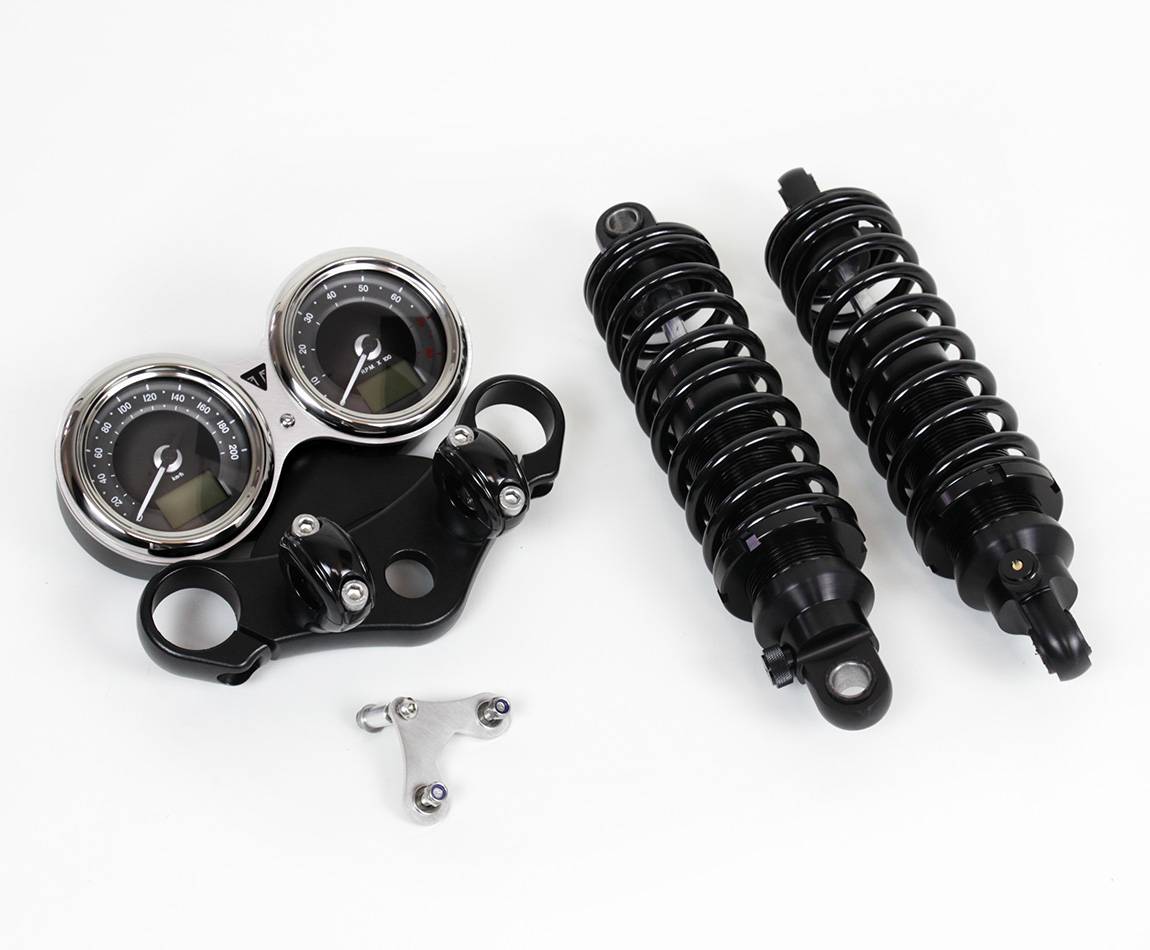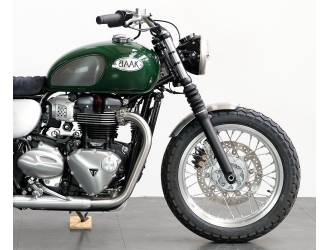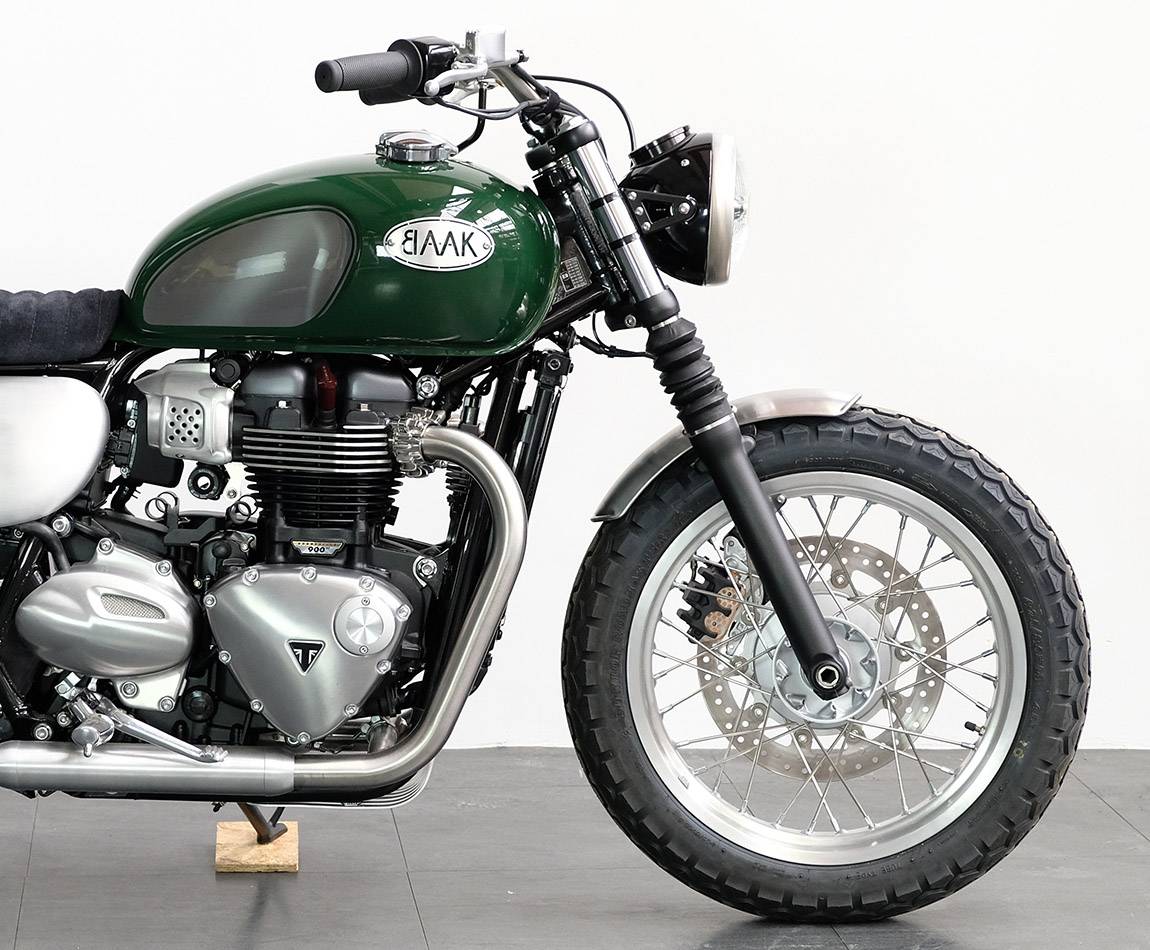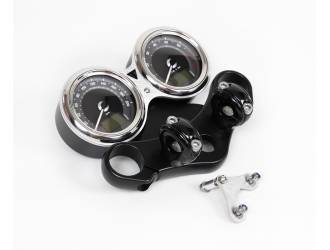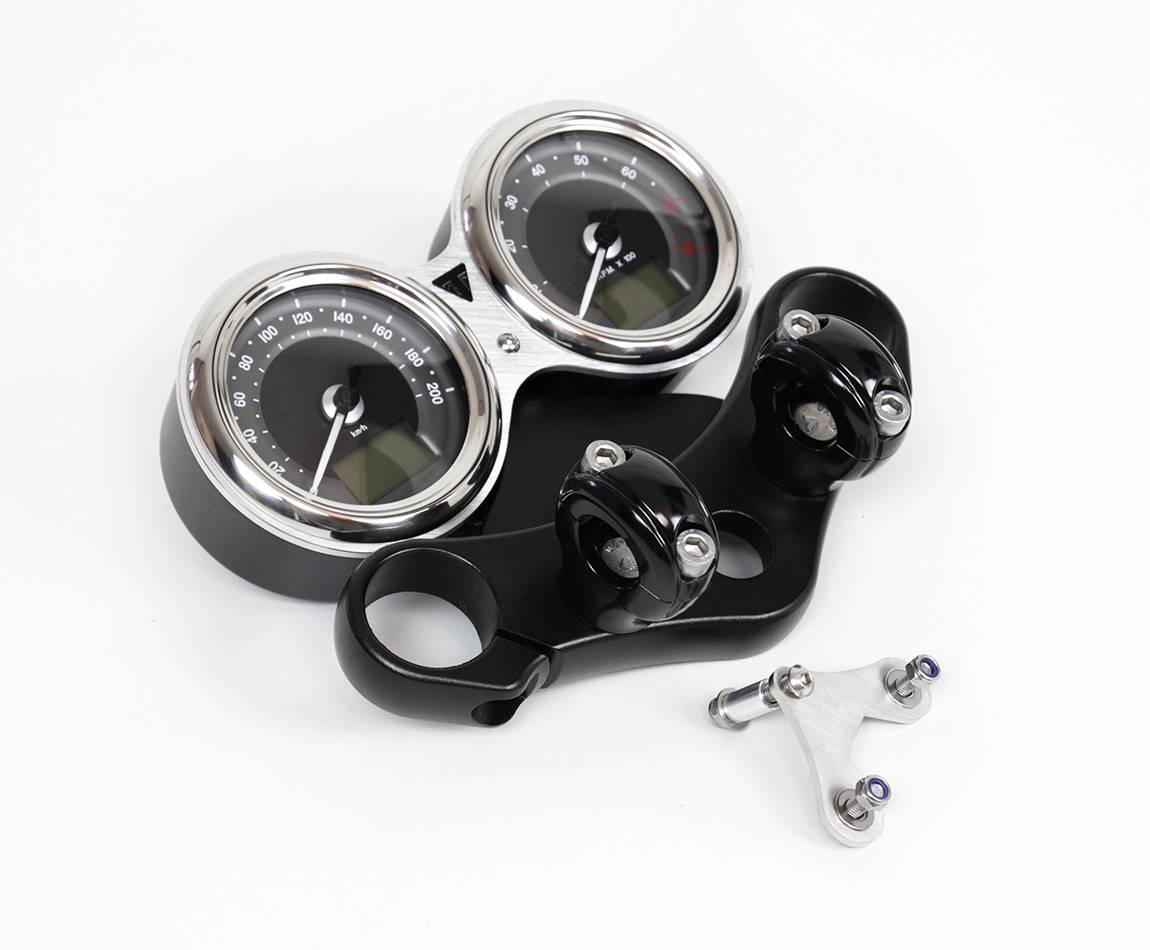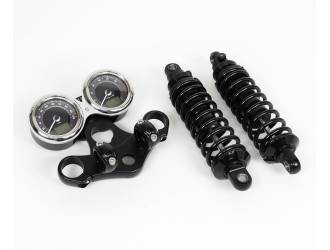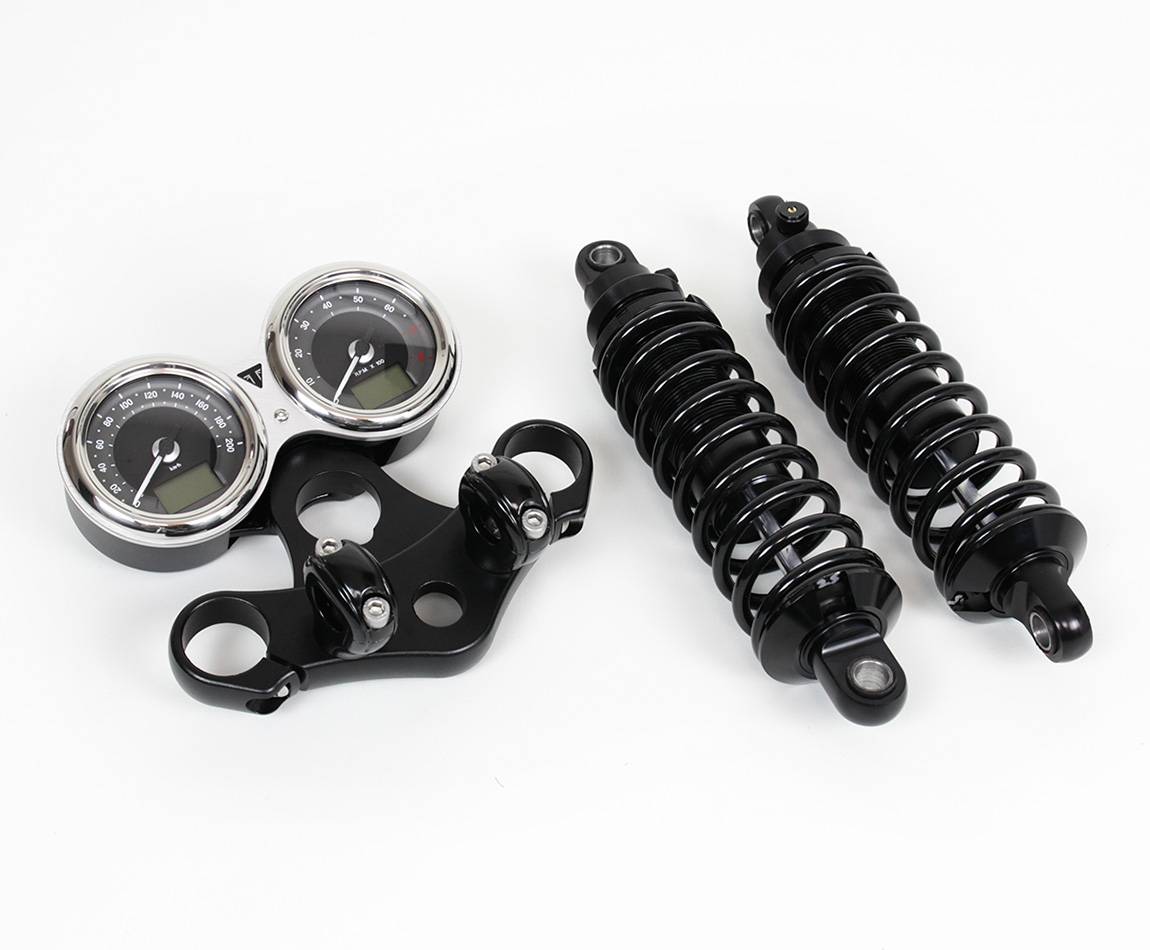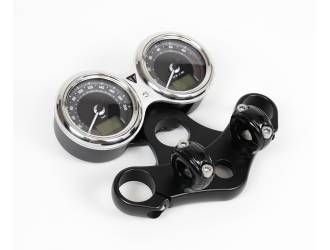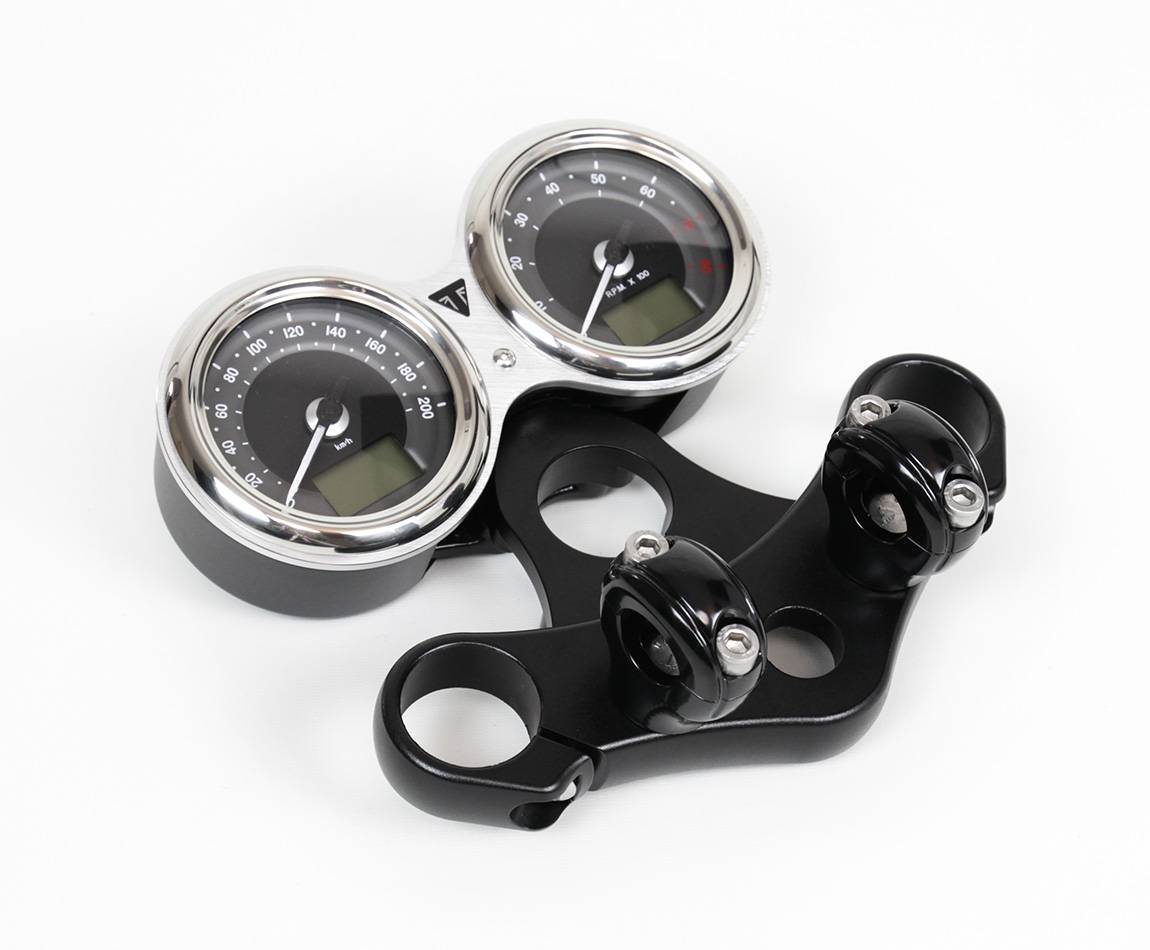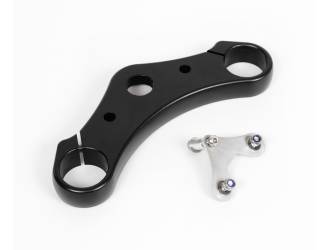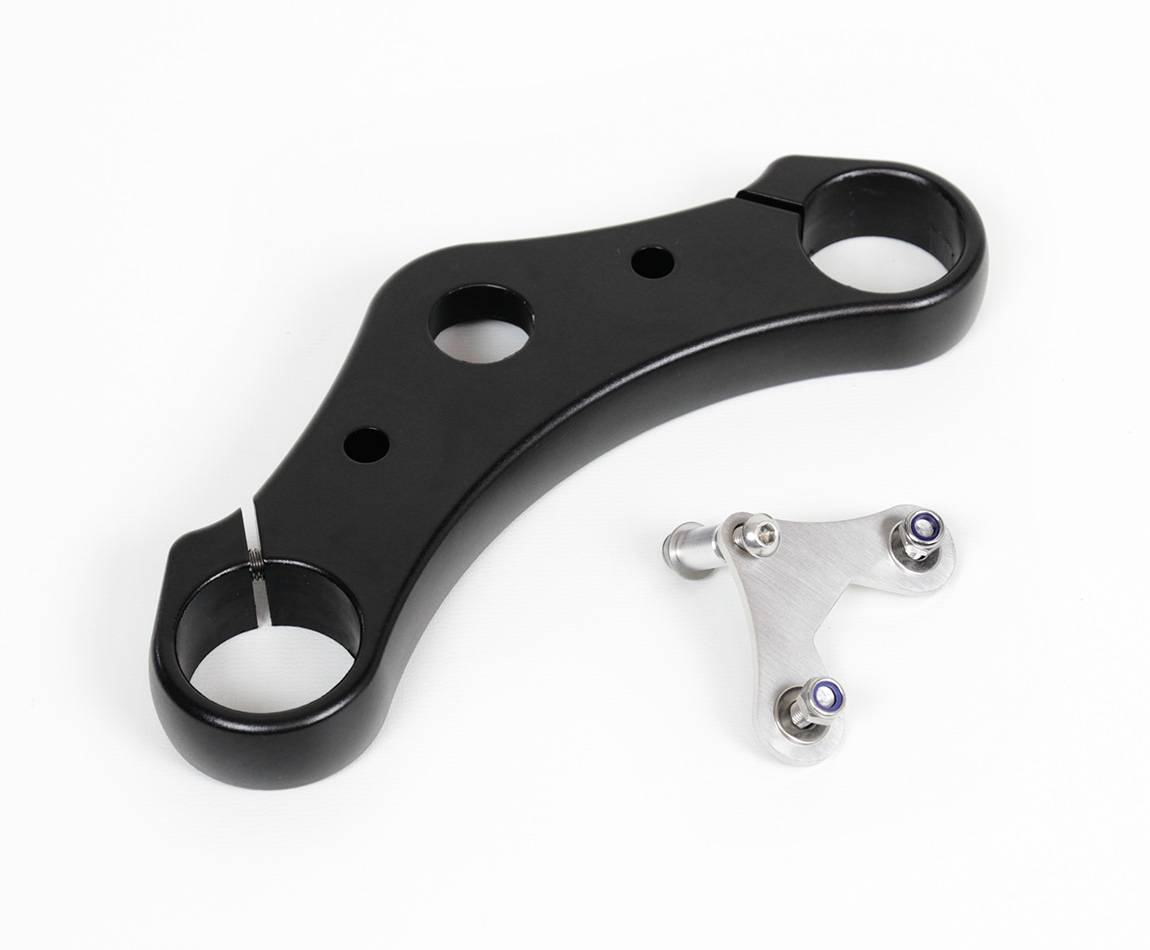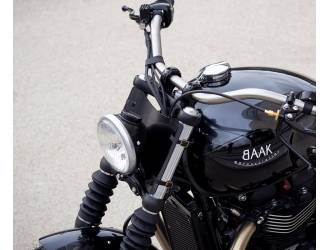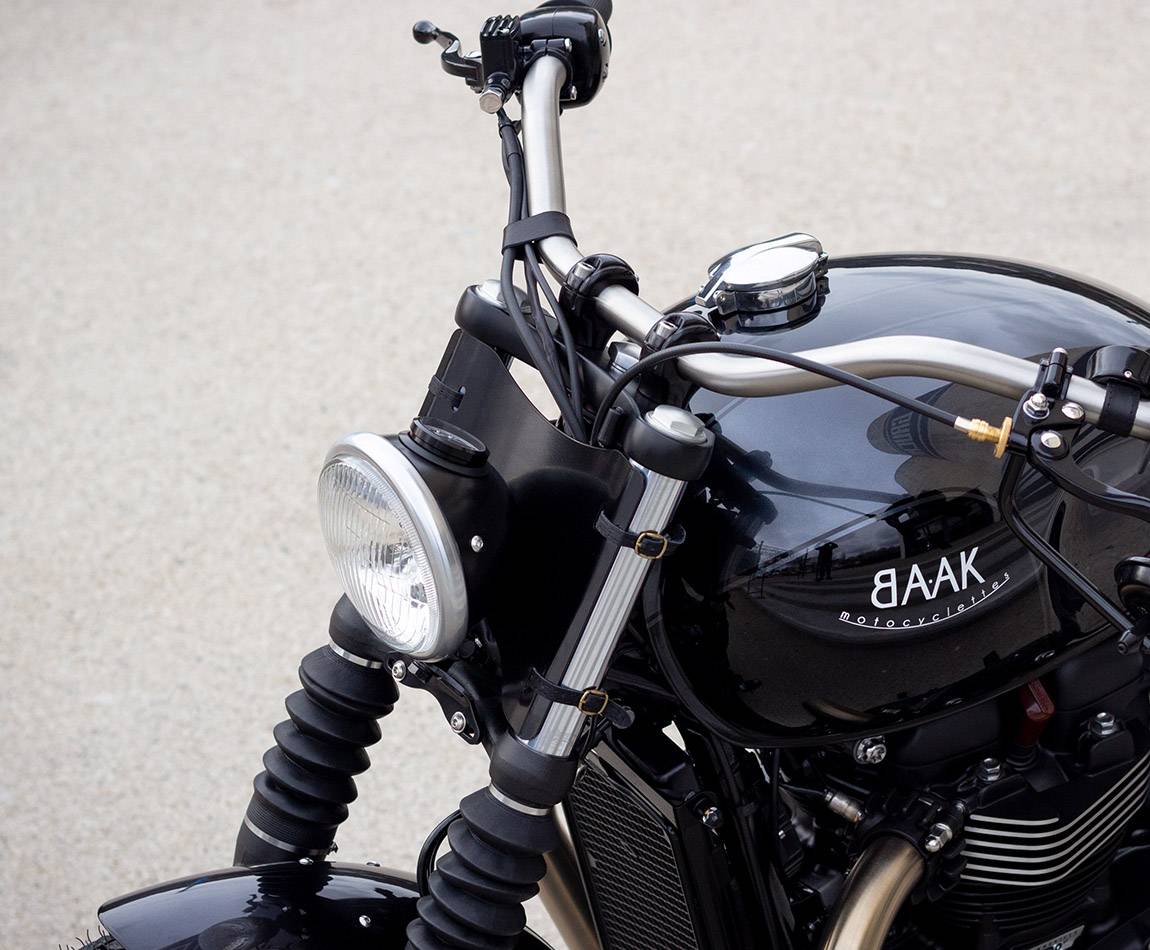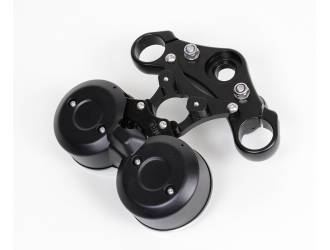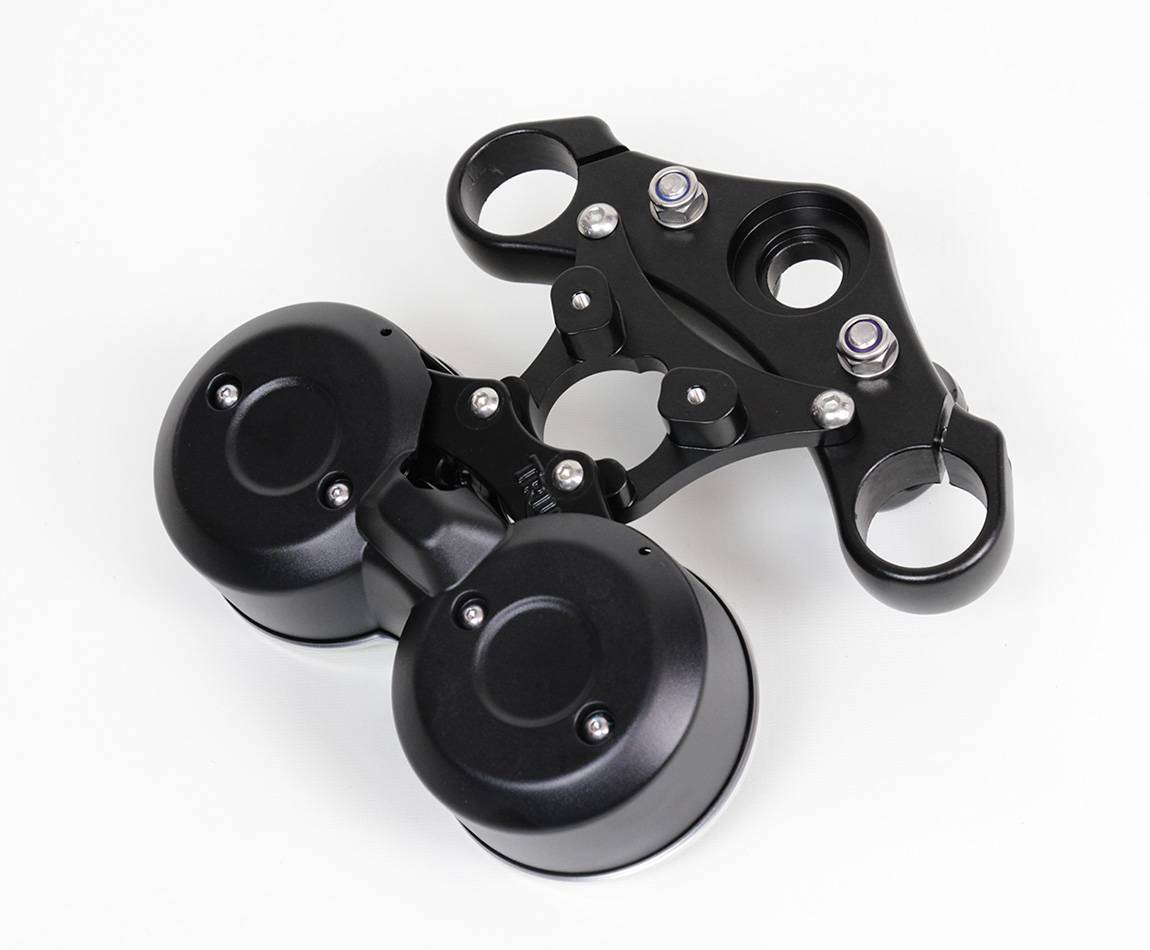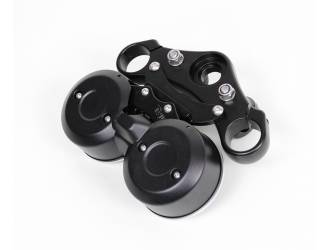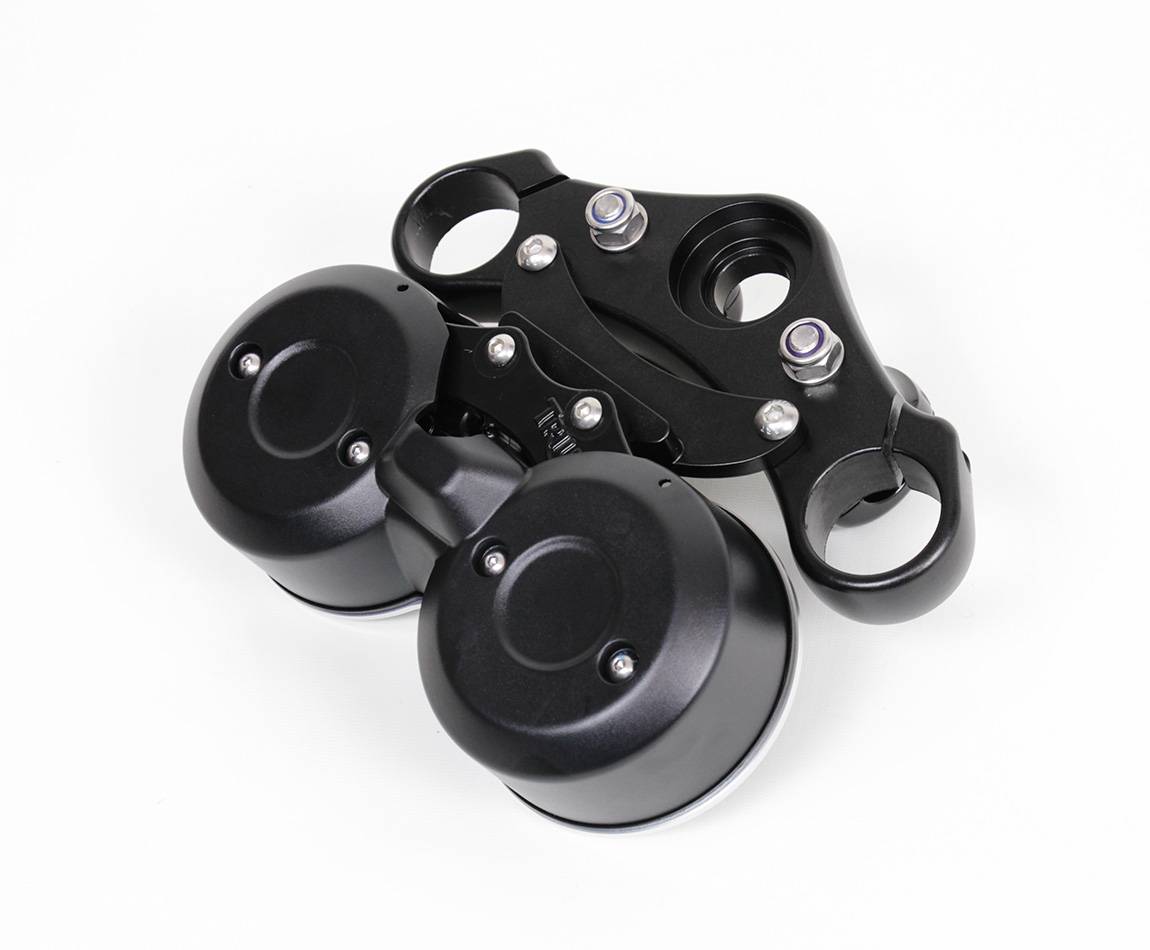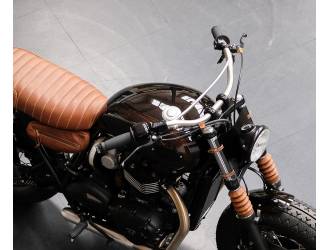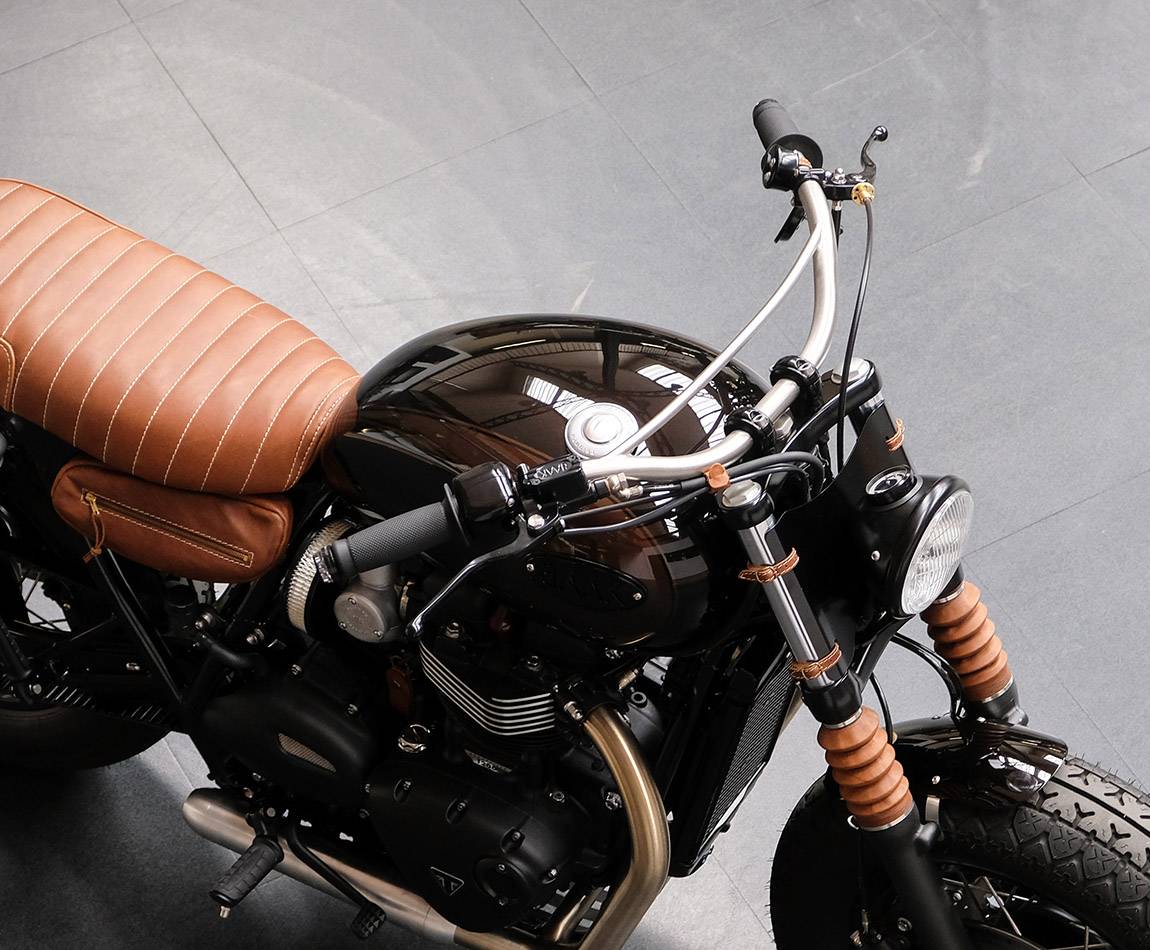 Lowering kit for Triumph T100-T120 (2016-…)
Aluminium upper triple trees kit for lowering, available for Triumph Bonneville T100 / T120 / Street Twin (2016-... - liquid-cooled). It includes the flat upper triple tree, the handlebar clamps, the ignition switch and / or speedometer bracket, and the optional short Big Body shock absorbers.
This lowering kit was designed and manufactured at our workshop. We use it on every Triumph BAAK build.
Description
This flat upper triple trees made out of machined aluminium has the same width as your original one but enables to lower the front end of your bike by 25mm without lifting up the fork tubes over the stock triple trees, for a perfect aesthetic result. 
The handlebar clamps are available in 1 inch (25,4mm) or 28,6mm diameter.
Beware to choose the corresponding option for your kit : 
With relocated ignition switch bracket only
with original speedometer bracket / relocated ignition switch bracket
With ignition switch and speedometer bracket
If you go for the versions of this kit not including a Ignition switch support, you will receive our Relocated ignition switch bracket for Triumph (2016-...) in your package. The handlebar clamps are available in 1 inch (25,4mm) or Fatbar (28,6mm) diameter. 
The optional shock absorbers enable to proportionally lower the rear end of the motorcycle with our Big Body shock absorbers for Triumph (2016-...). It's available in Full black finish. Lenght : 330mm
Comes without speedometer or ignition switch. All the stainless steel screwing is provided.
Pictures of the Lowering kit for Triumph T100-T120 (2016-…).
This product is compatible with the following models (click the model for more details):