Triumph Bonneville 865 Tracker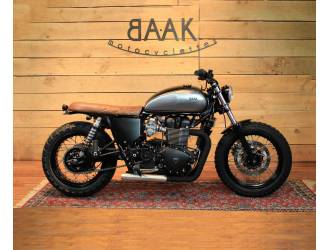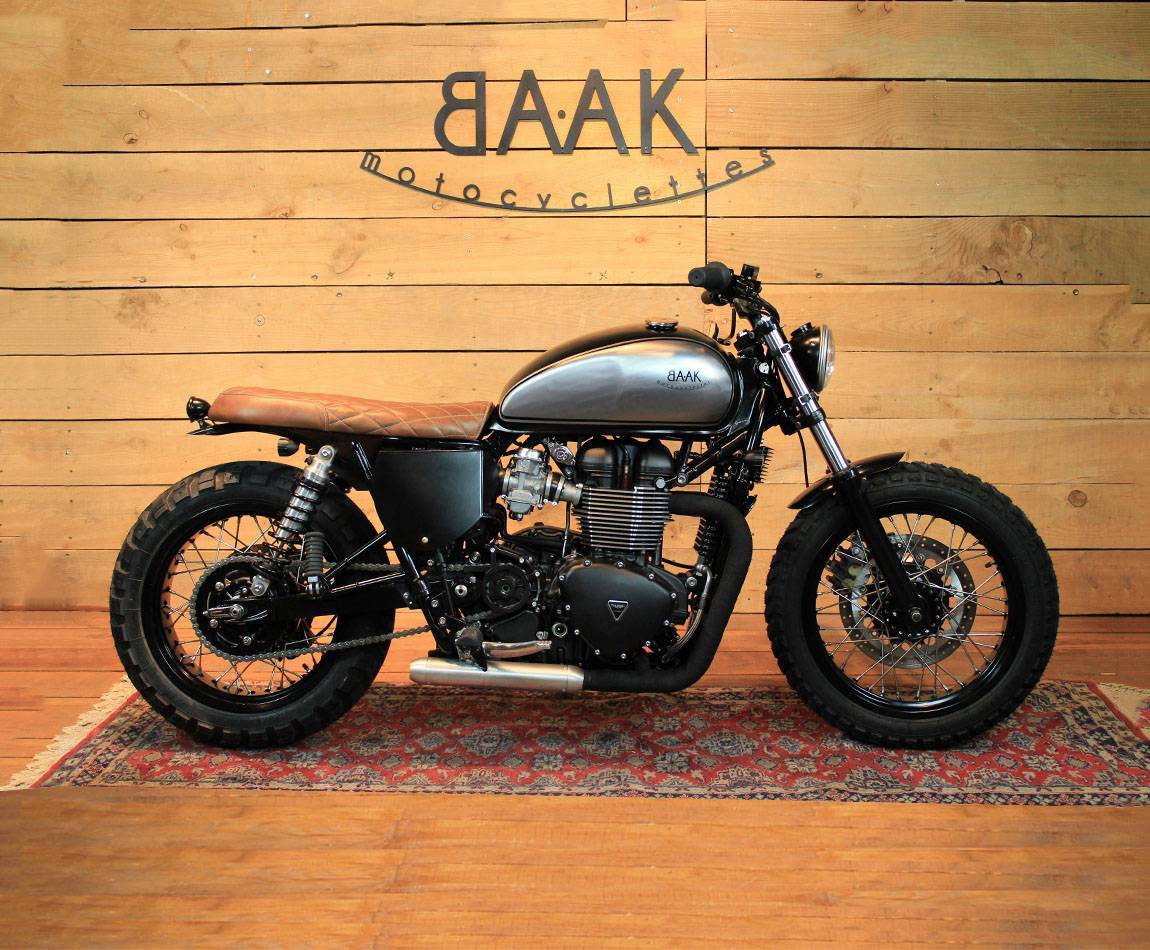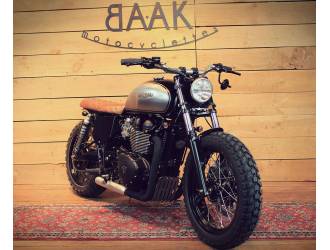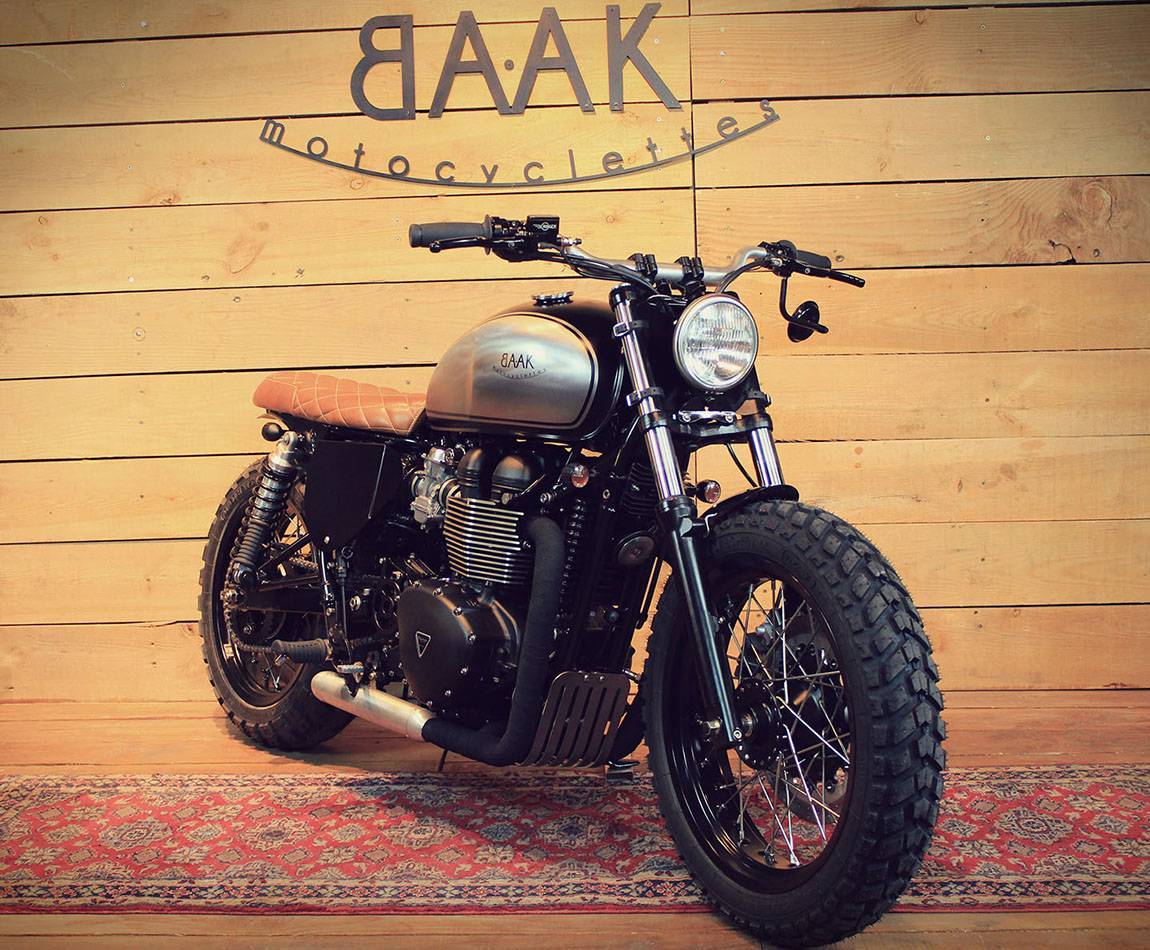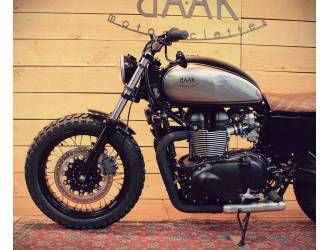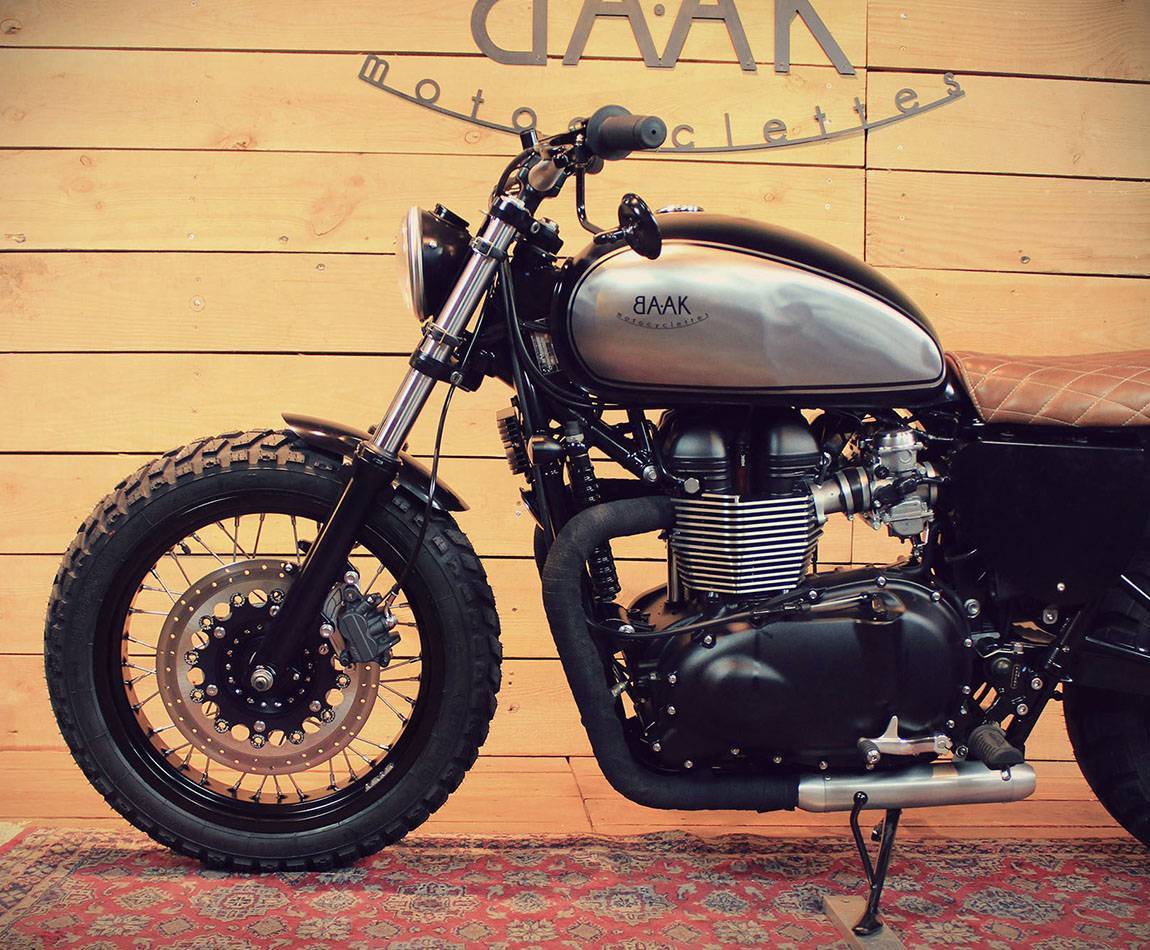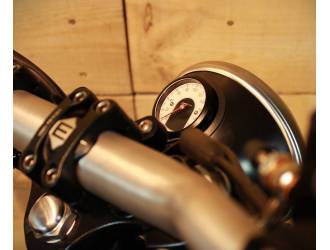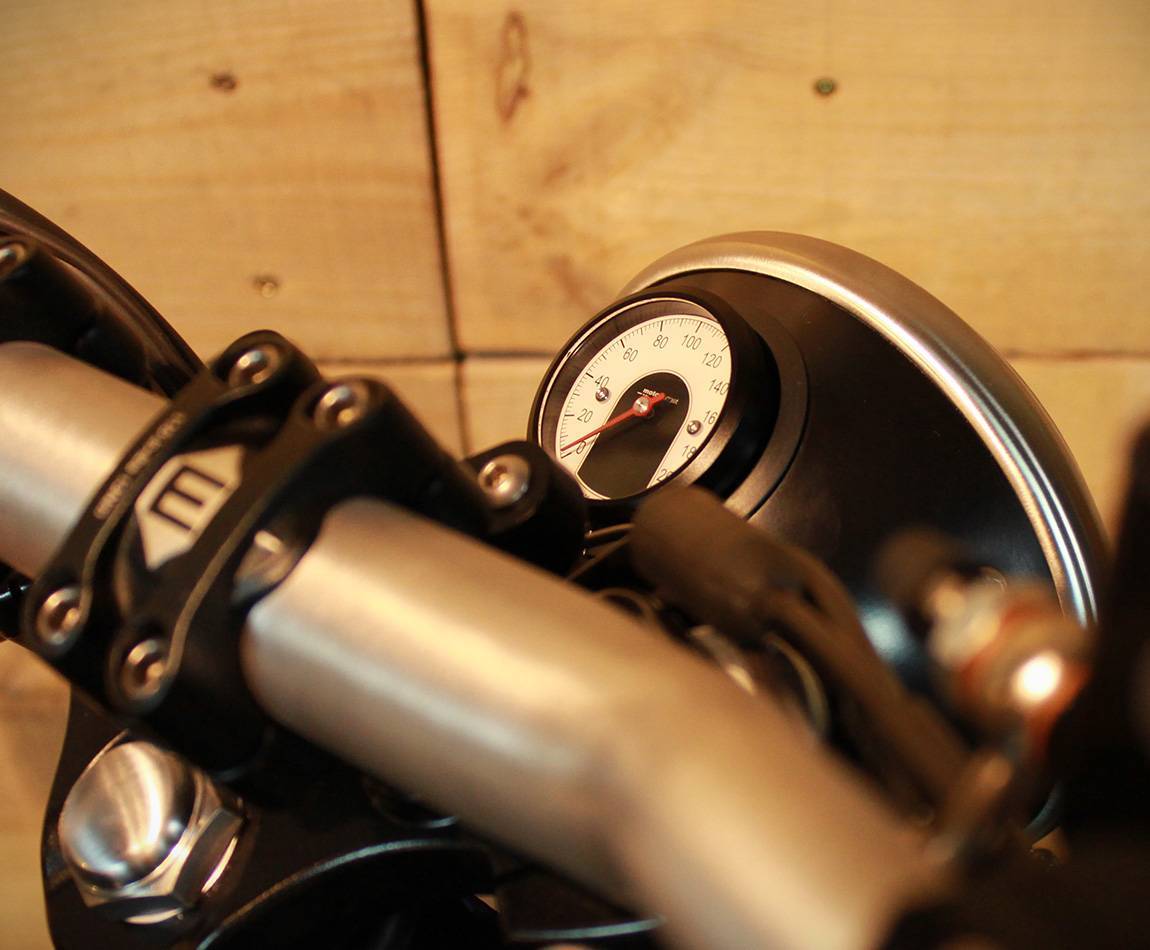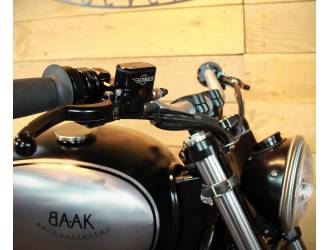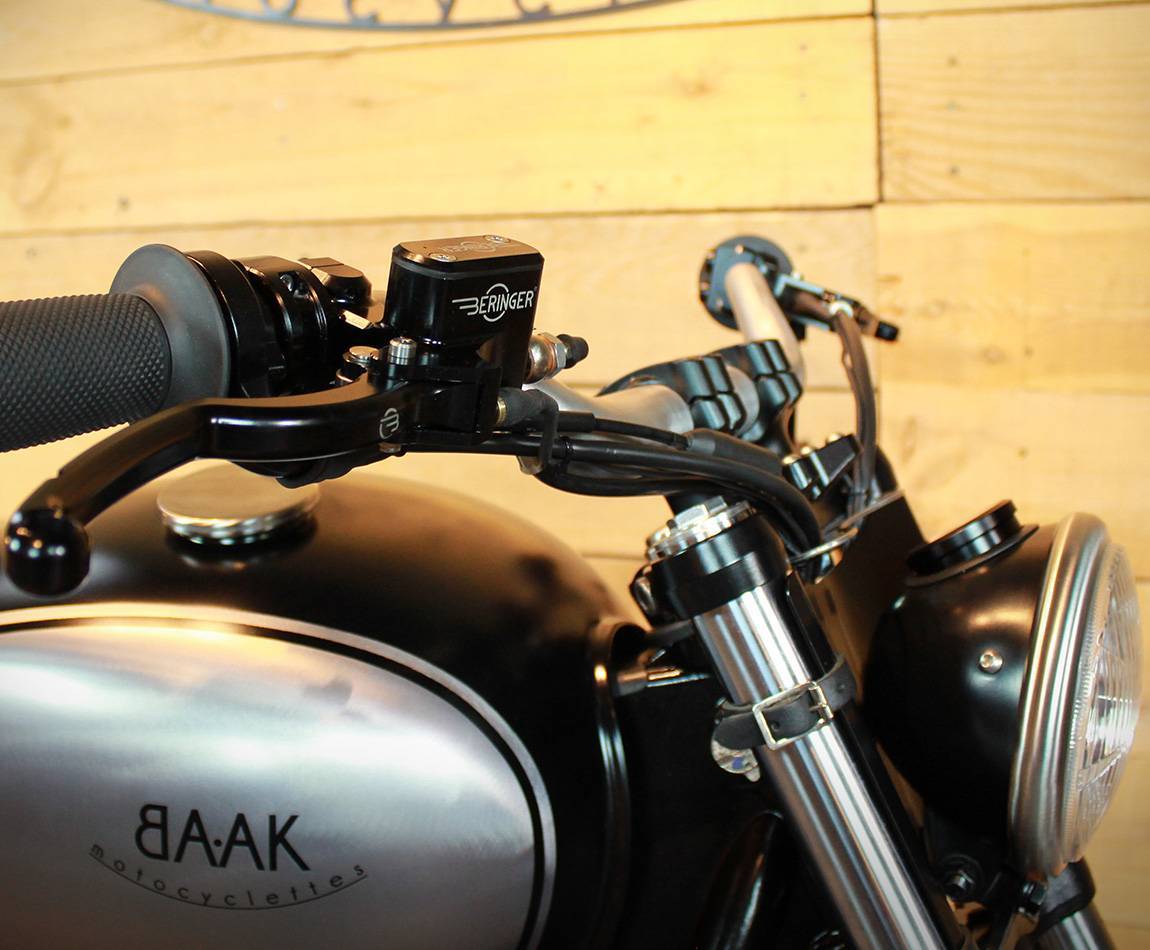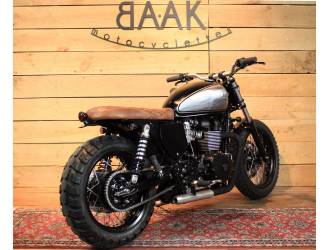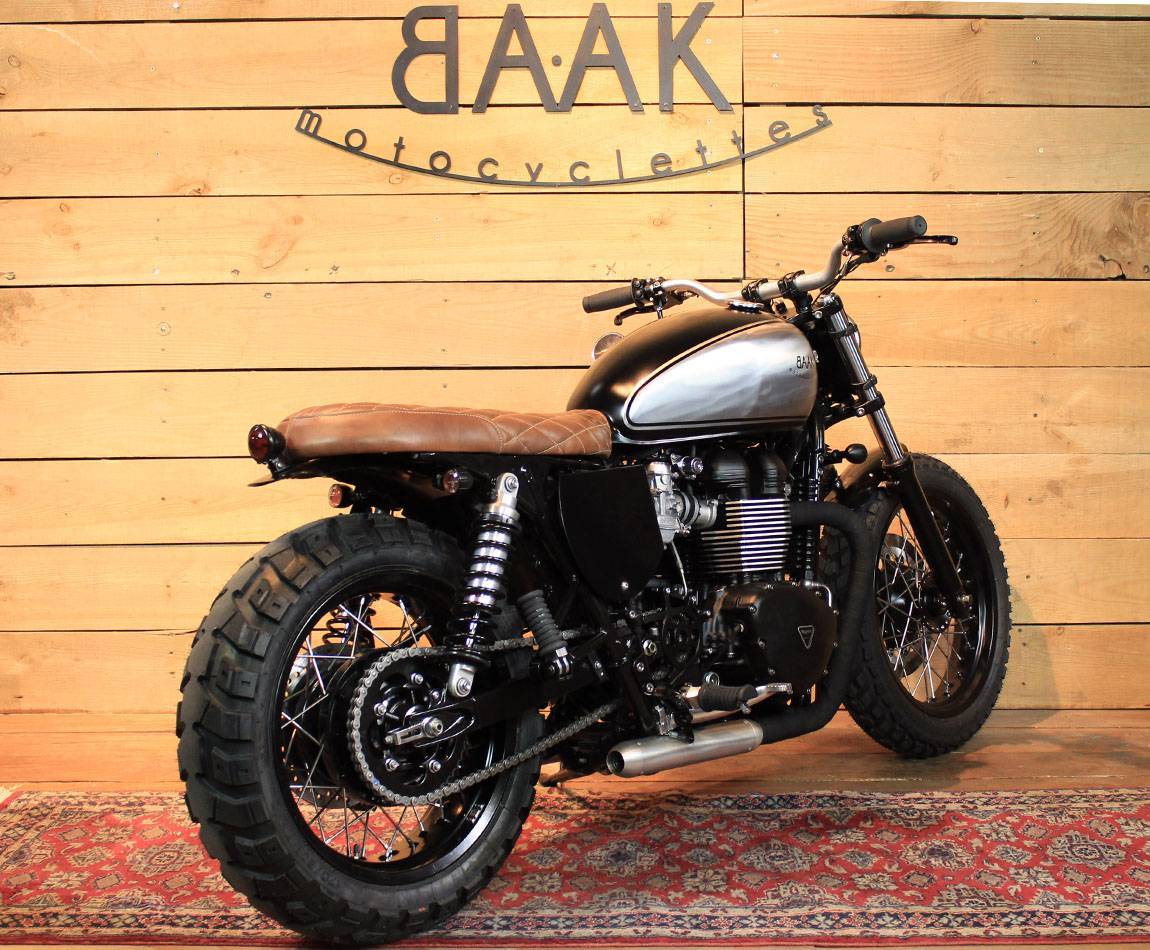 Triumph Bonneville 865 Tracker
This Triumph Bonneville never hides its off road sports aspiration. It proposes a radical look thanks to high class accessories and a great finish level. The handling is perfect to turn it into a daily ride that could both take you through the urban jungle and on winding backcountry roads.
It's punchy and makes no compromise, the opposite of what the classy british gentleman would think of a Triumph.
Description
Let's build your Triumph Bonneville 865 Tracker project together, from $9,800 I Manufacturing on order, motorcycle base not provided, shipment possible all around the world.
3 to 4 months of work at the workshop are necessary to build this machine. This creation can be offered as a complete parts kit, feel free to get in contact with us to enquire. 
If you live in the USA, you can pre-order your BAAK model right now and have it at our L.A. workshop in early 2021. Let's secure your place in BAAK's Los Angeles workshop waitlist here.