Classic headlight / integrated speedometer Moto Guzzi V7I / II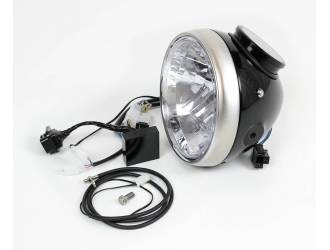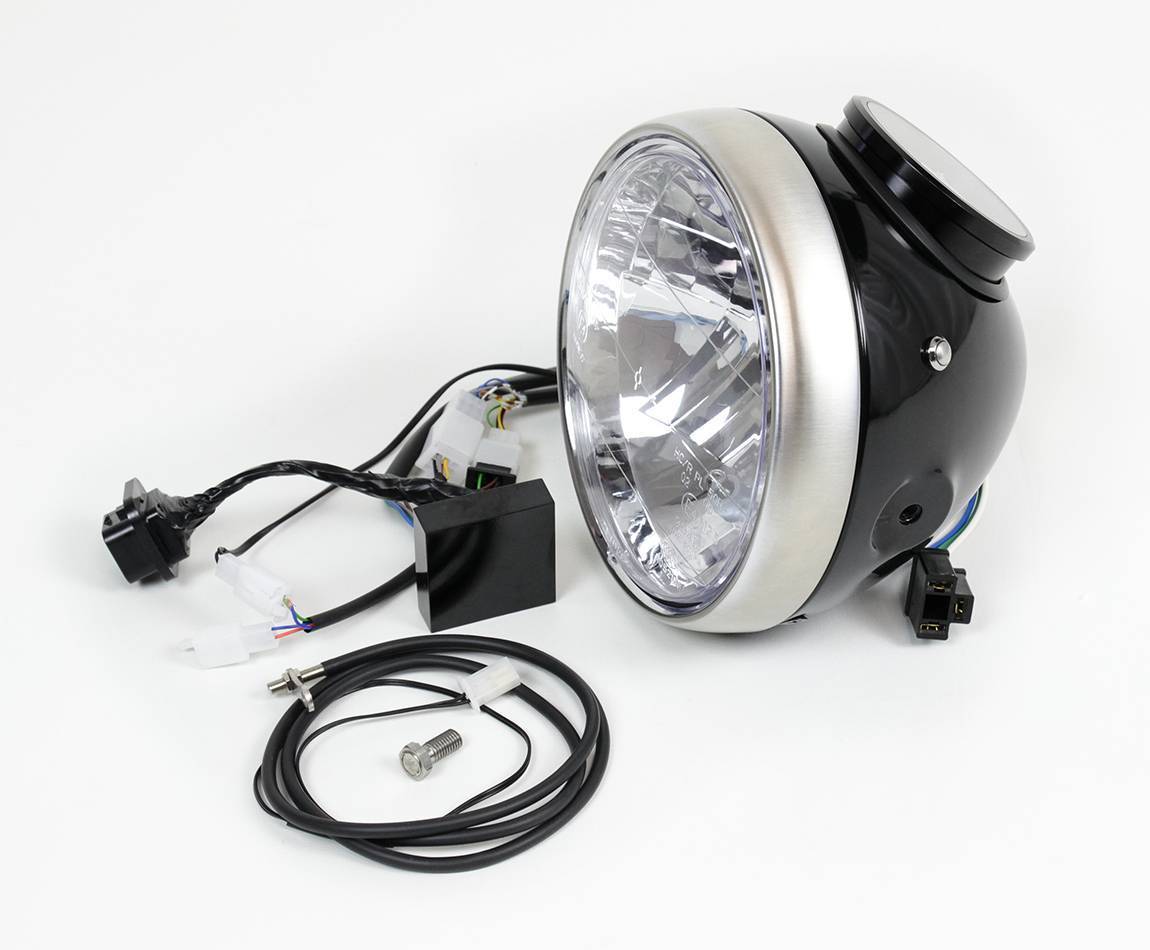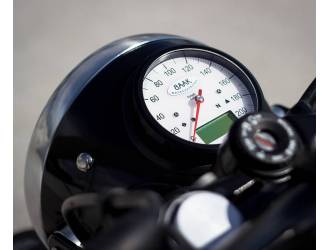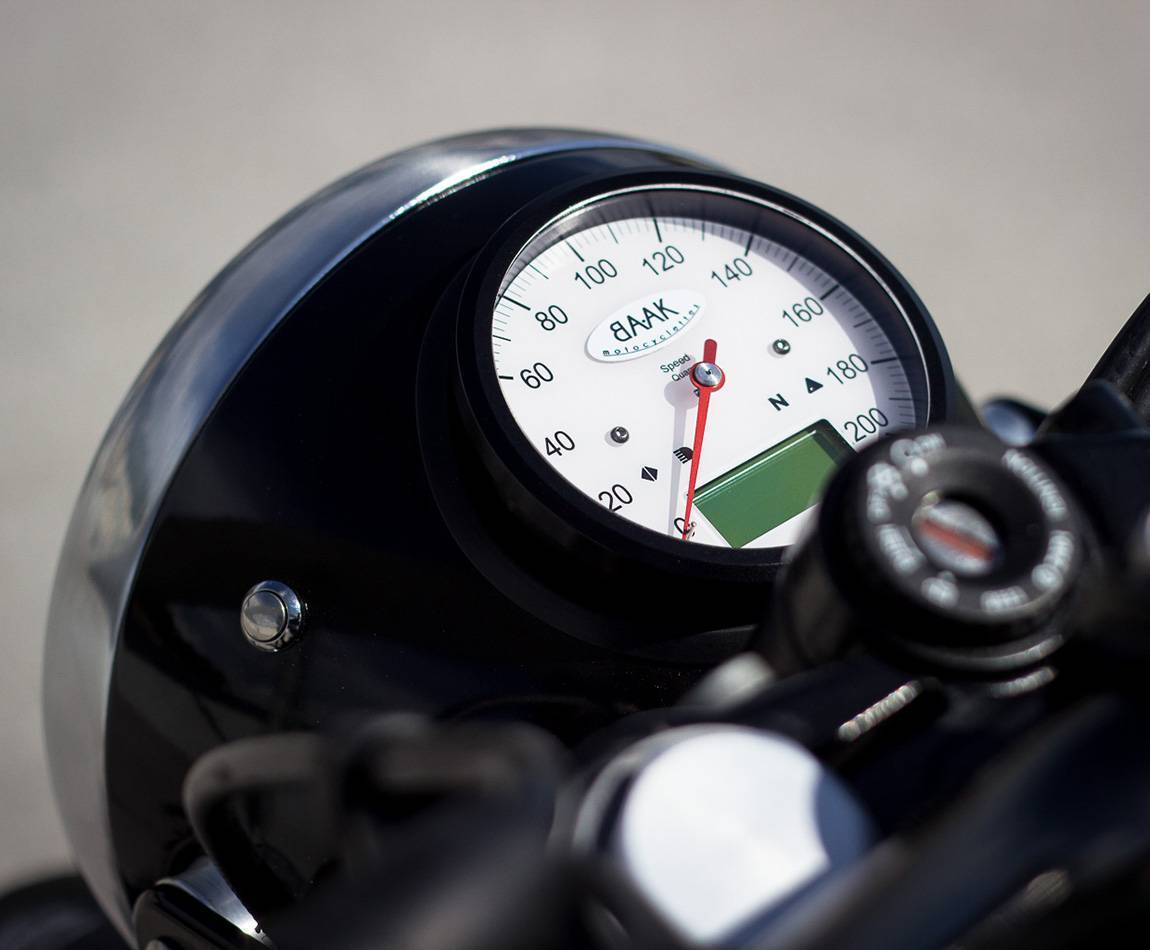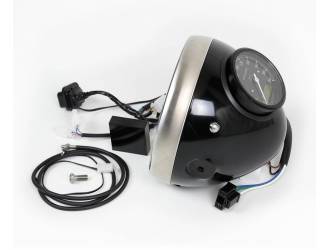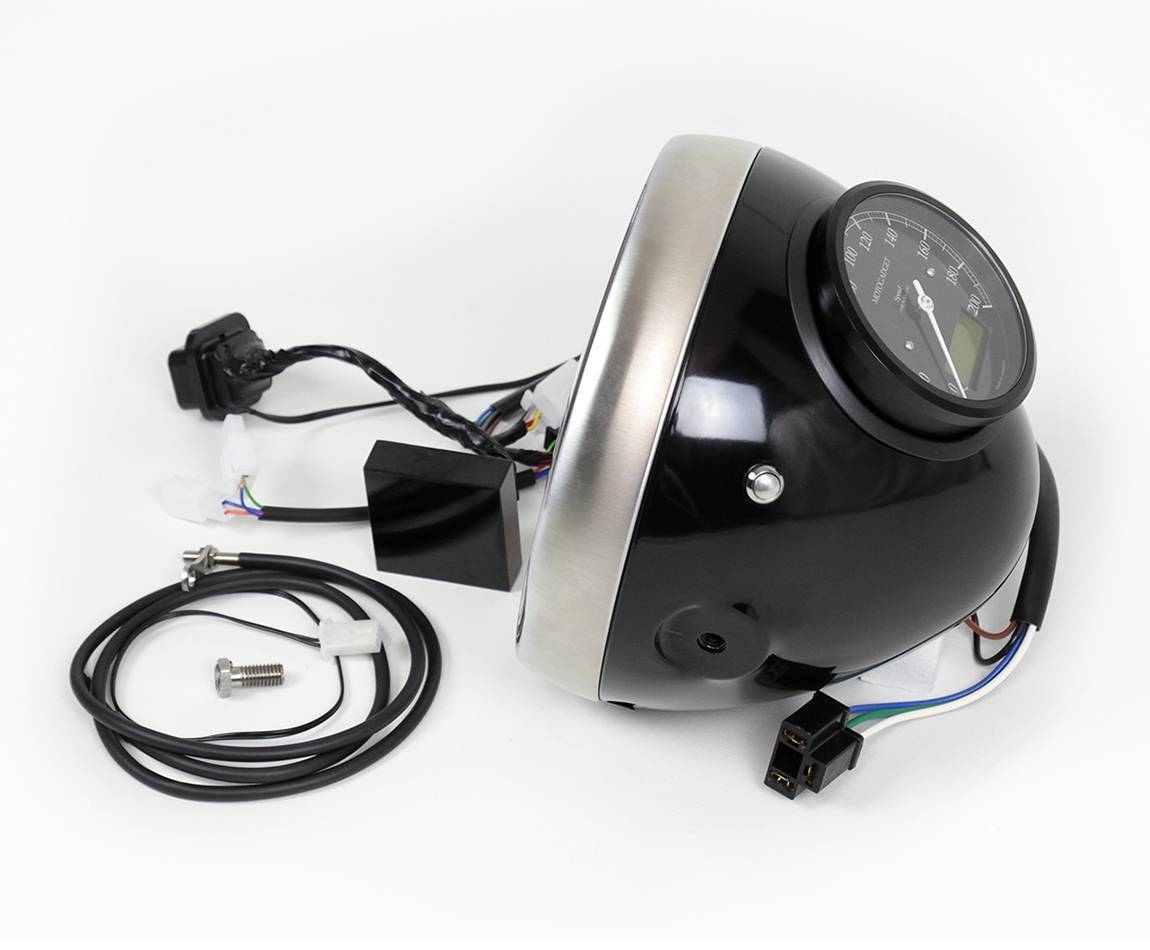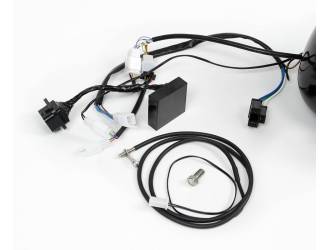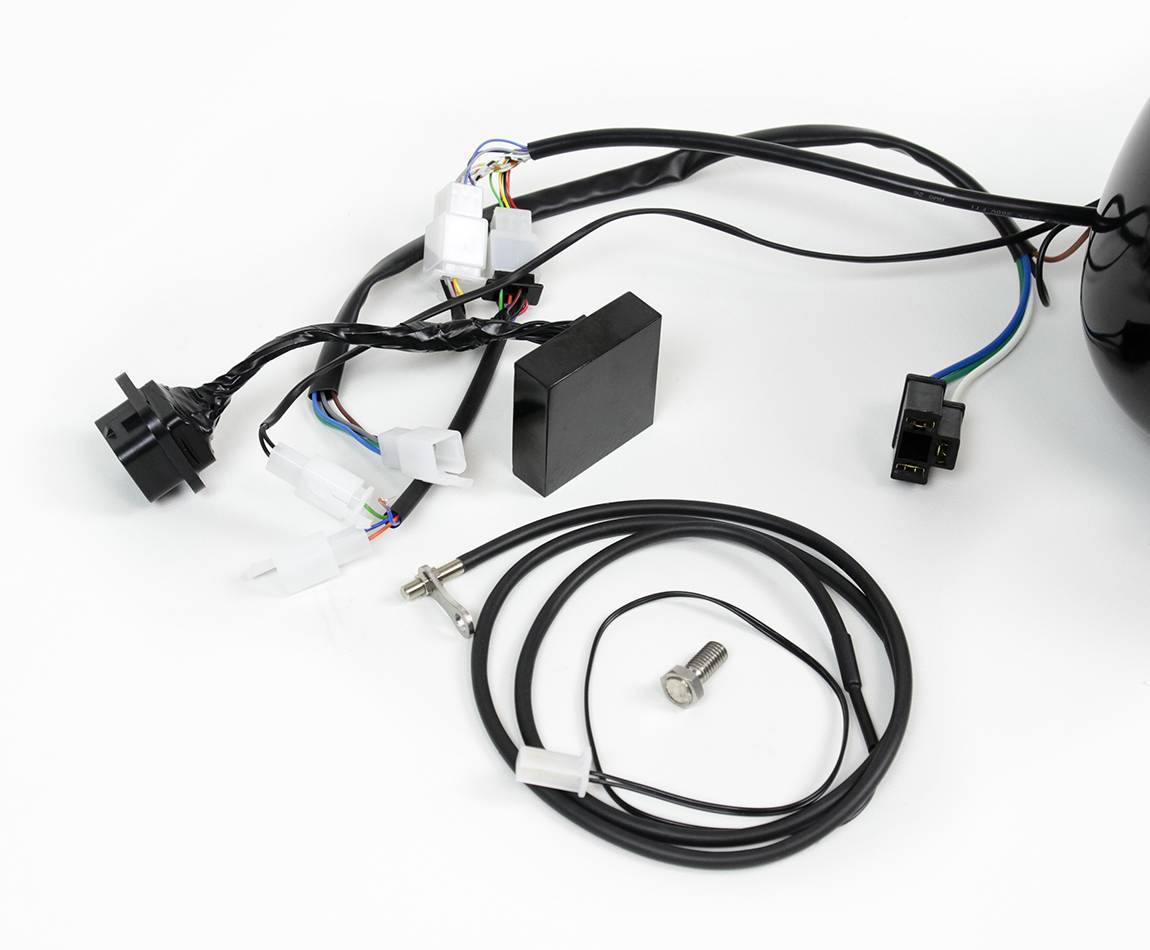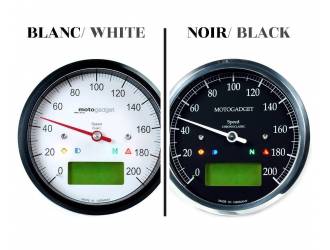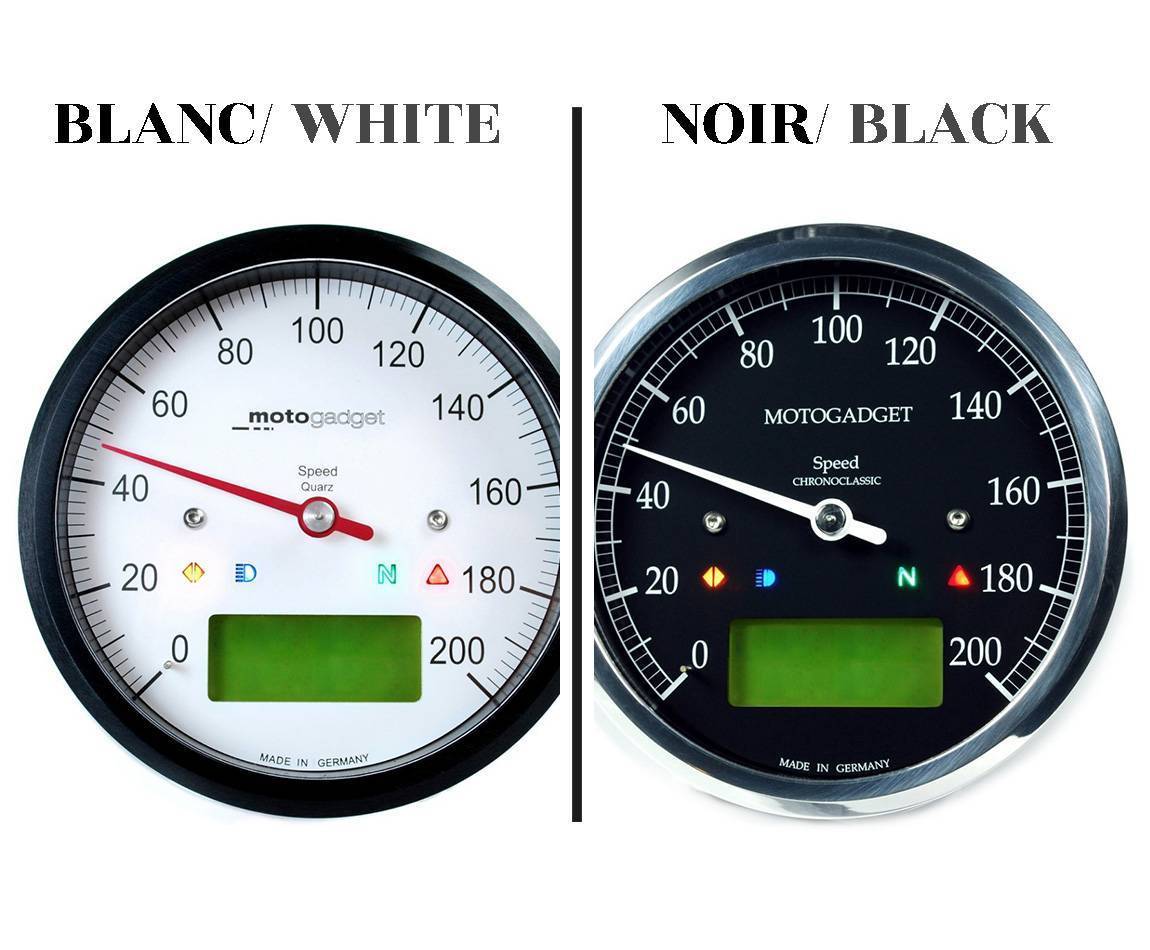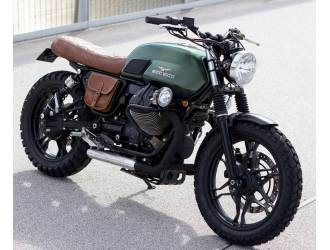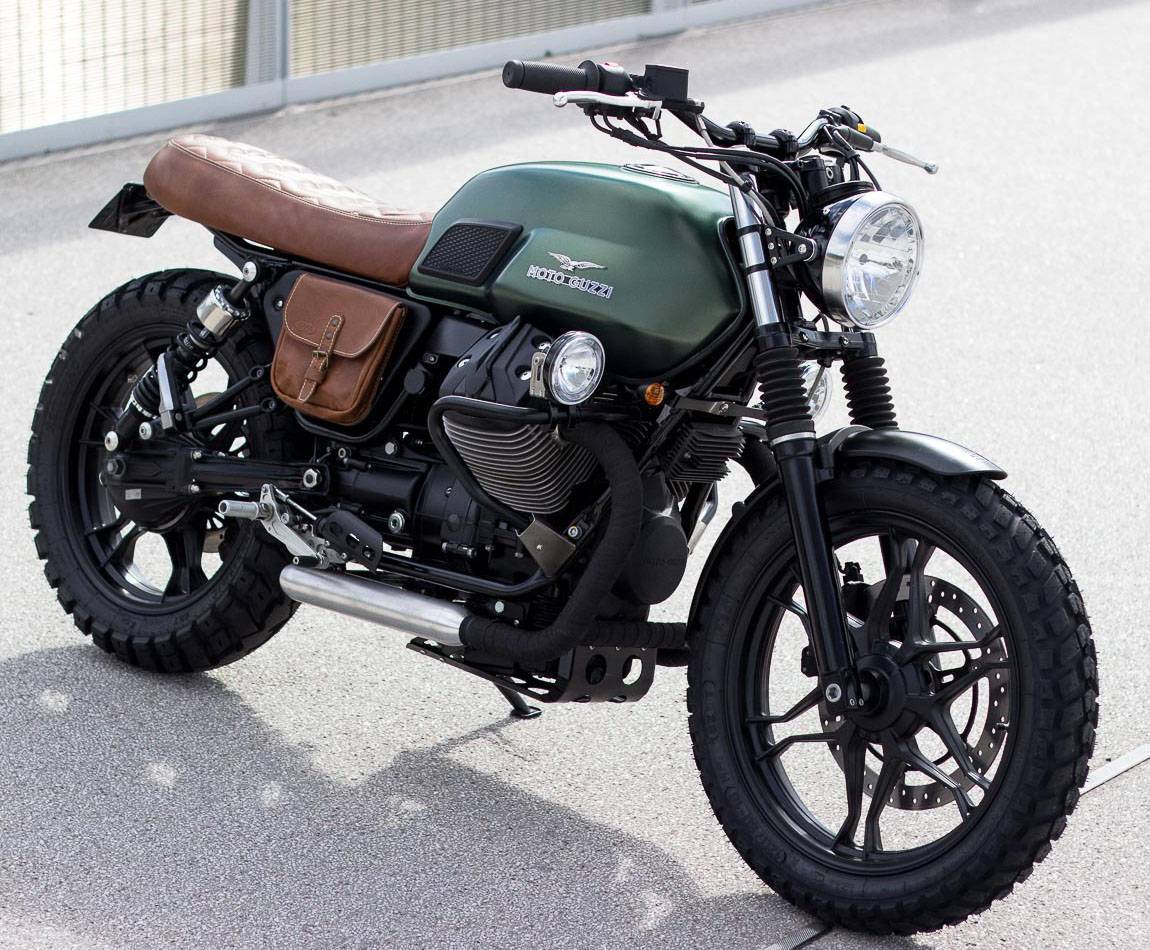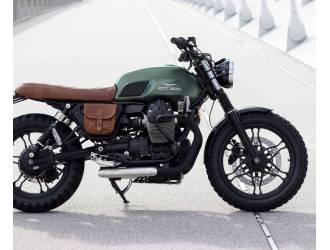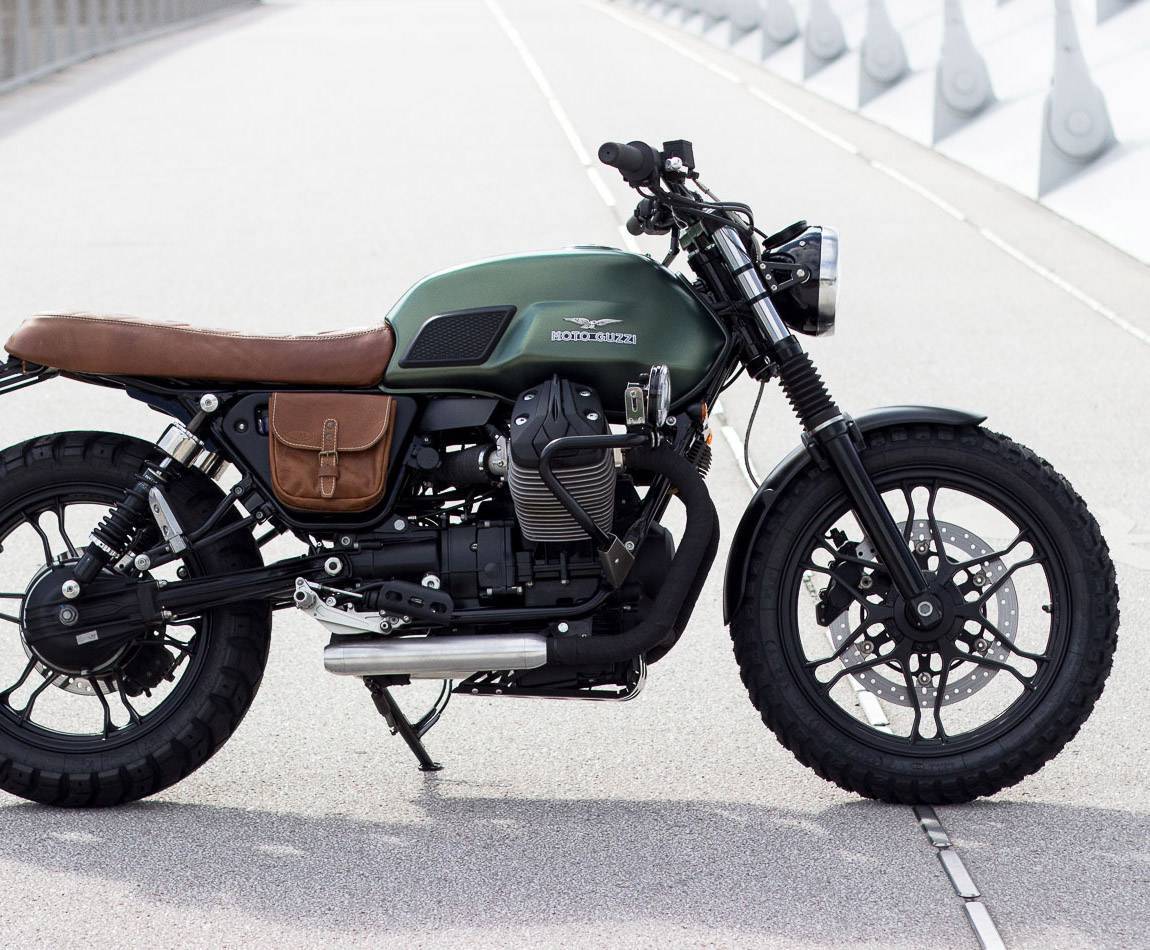 Classic headlight / integrated speedometer Moto Guzzi V7I / II
Classic headlight with integrated speedometer for Moto Guzzi V7 I / V7 II. This needle speedometer is integrated into a ø180mm satin black metal lighthouse casing with M8 side fixation, and enables you to visually lighten the front of your bike while keeping advanced speedometer features.
It comes with a bespoke electronic box and its plug & play wiring harness. This speedometer is suitable for Moto Guzzi V7 I and V7 II only. The headlight and the speedometer are approved according to the CE standards. 
Description
This part is 100% plug & play, entirely cabled by ourselves at the workshop. A control button placed on the lighthouse casing enables you to navigate through the speedometer menu. Available with a Brushed or Chromed headlight trim ring, with a white or a black speedometer bottom.
On the speedometer, there are the following light controls :  
blinkers
neutral
oil pressure
headlights
gasoline reserve
engine defect
The Motogadget Chronoclassic speedometer is manufactured in Germany. We recommend you to get our Headlight brackets (Ø39 - Ø40mm and 60mm length) to get an harmonious look over your Moto Guzzi V7.
The assembly of this speedometer enables you keep the ABS system on the Moto Guzzi V7 equipped with it. It is not suitable for Moto Guzzi V7 III.
This product is compatible with the following models (click the model for more details):