Bates headlight / integrated speedometer for Moto Guzzi V7I / II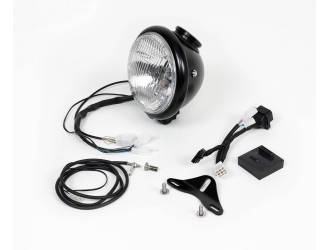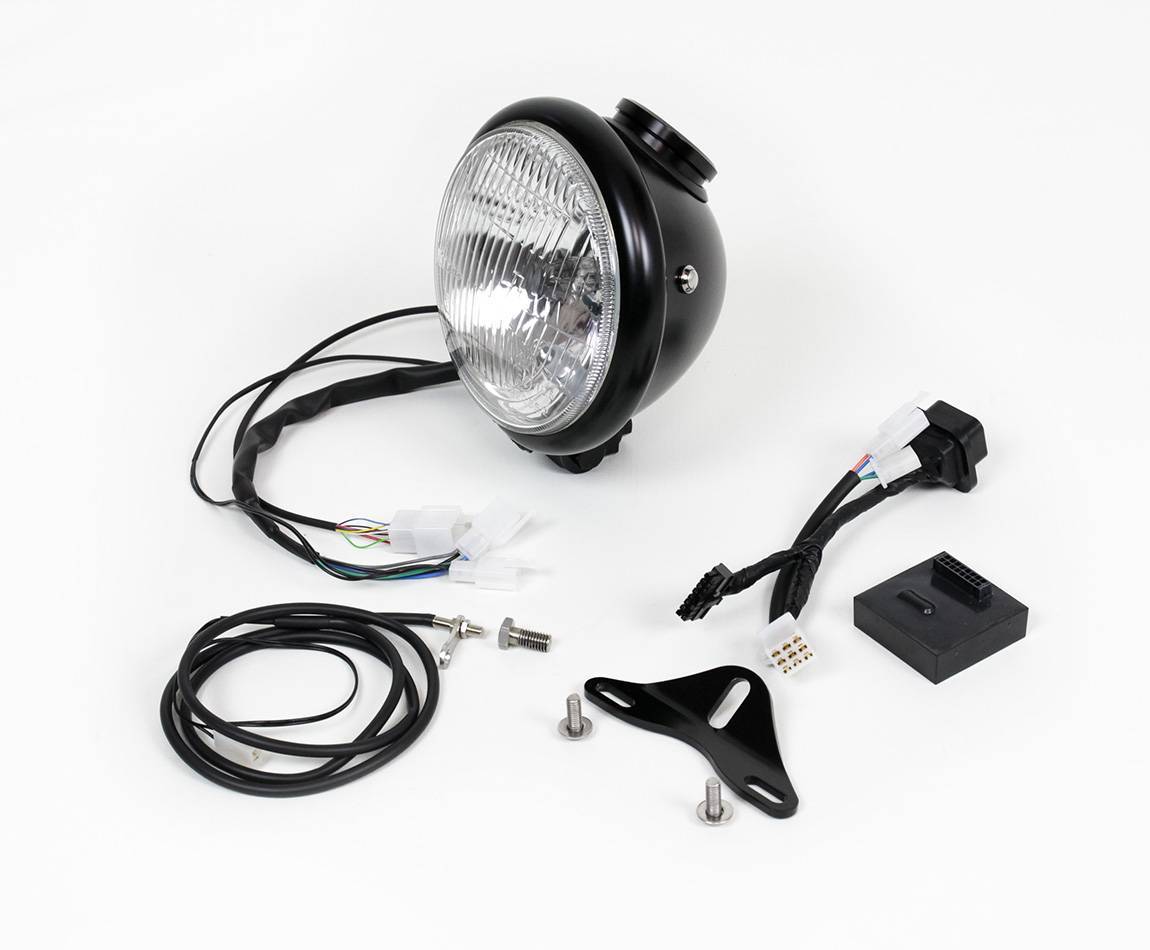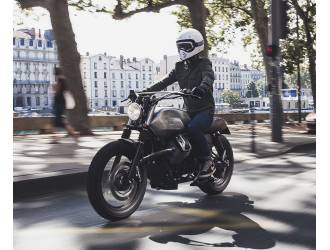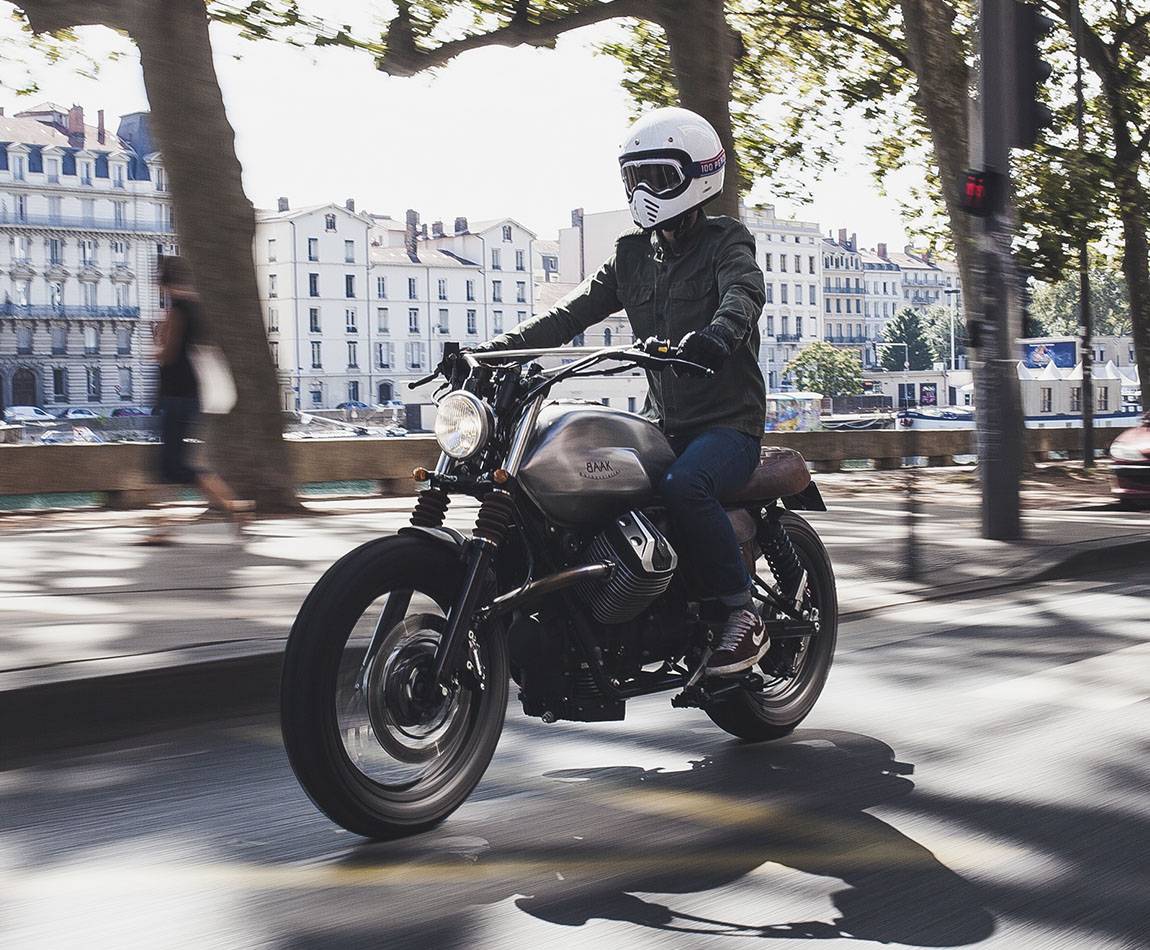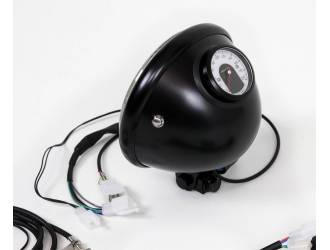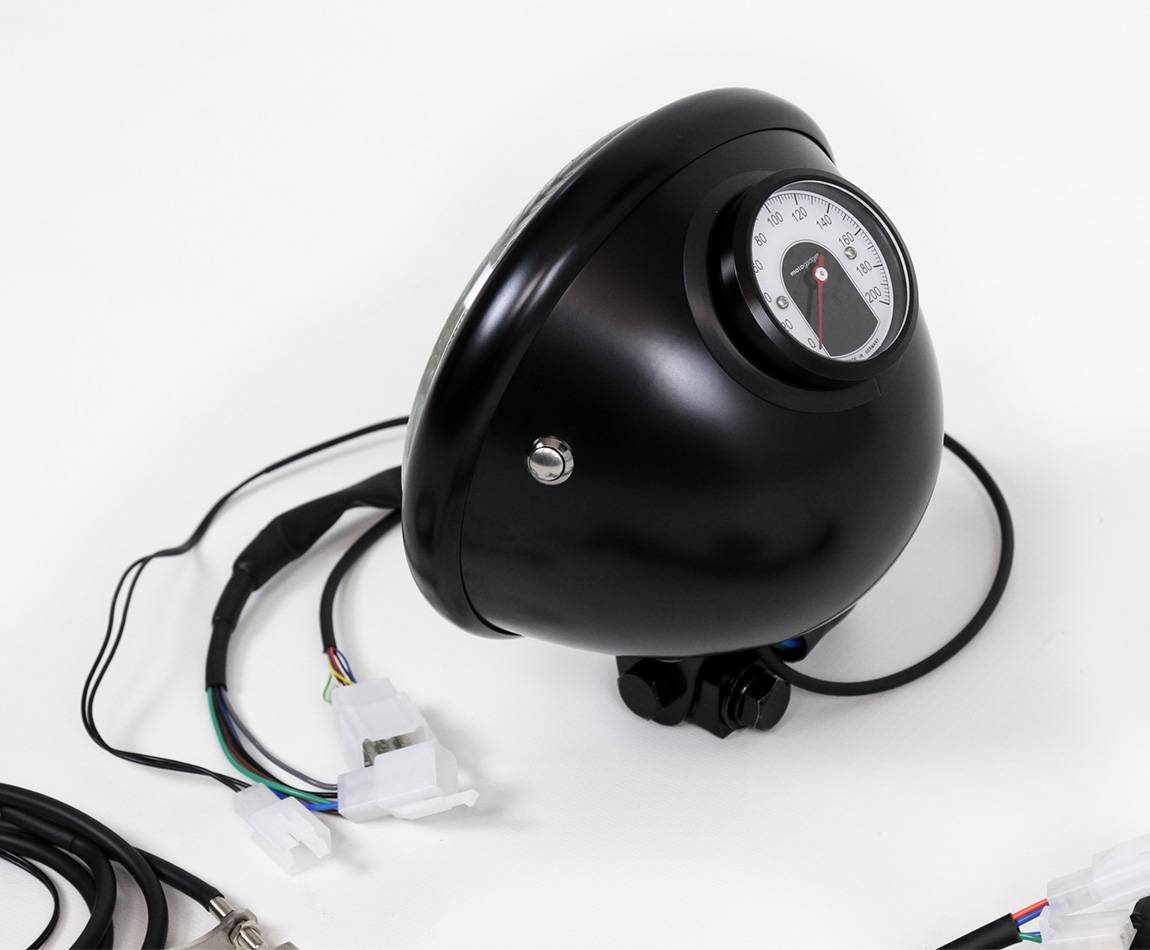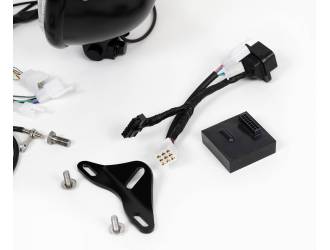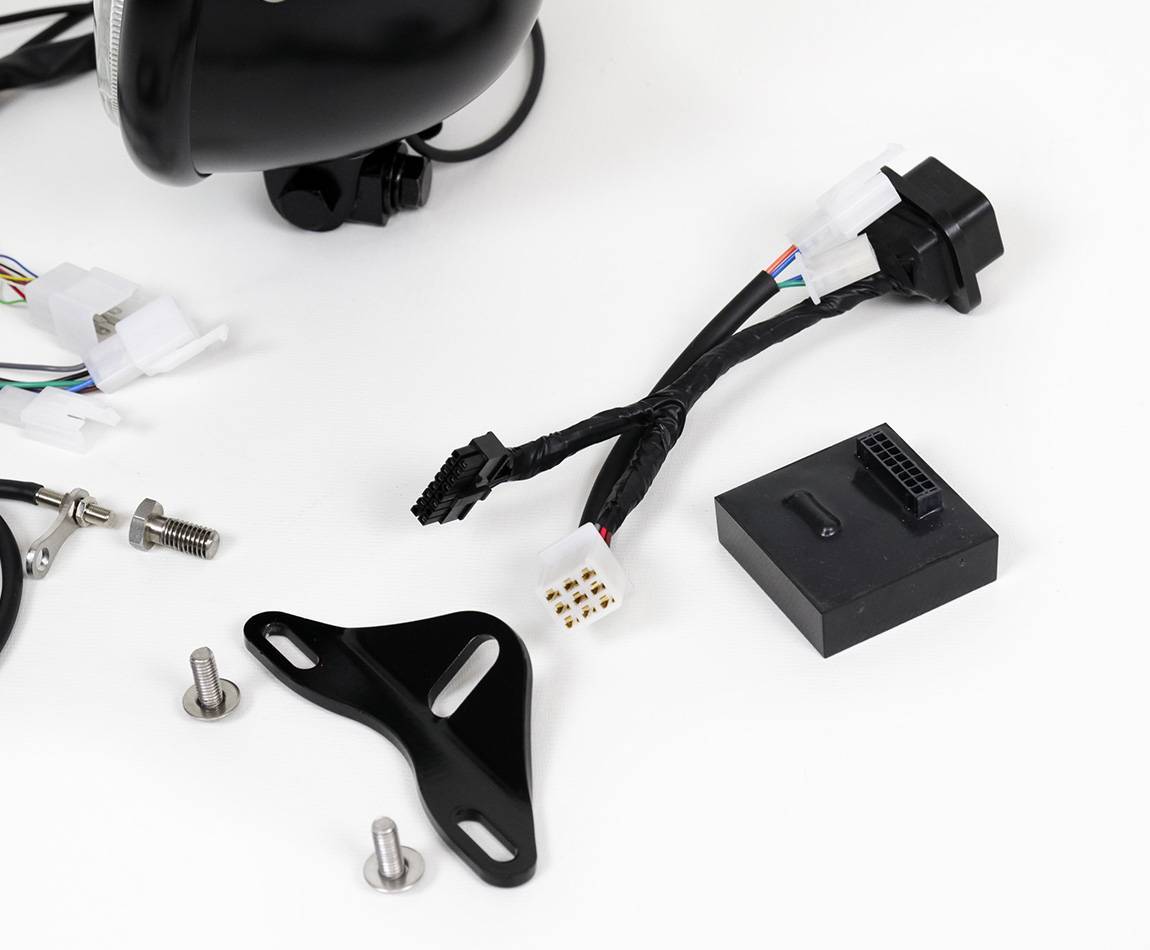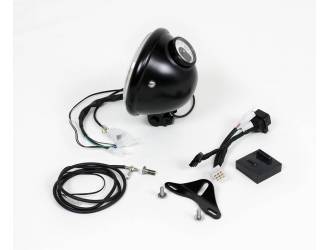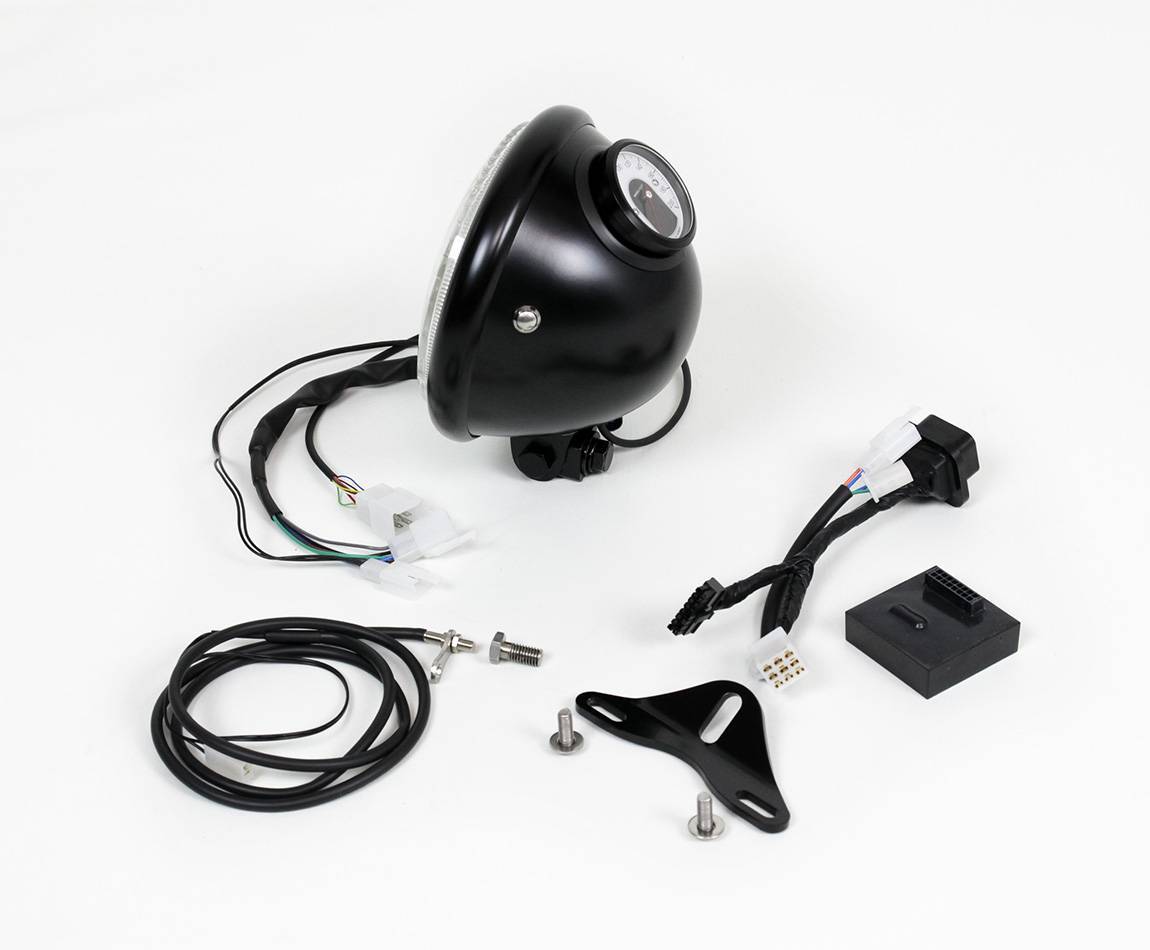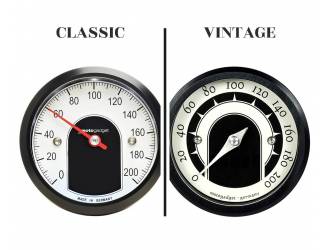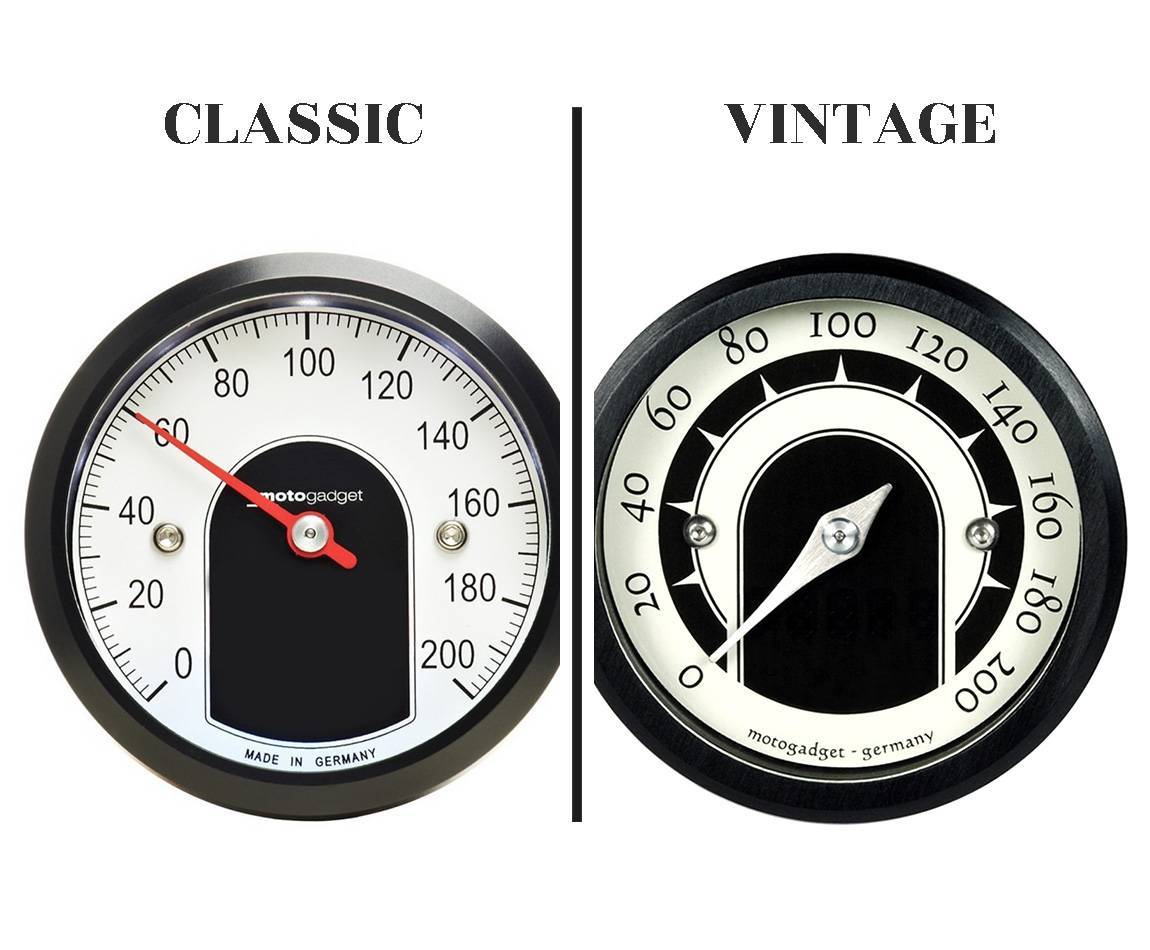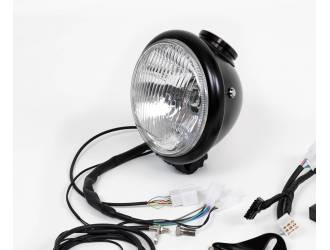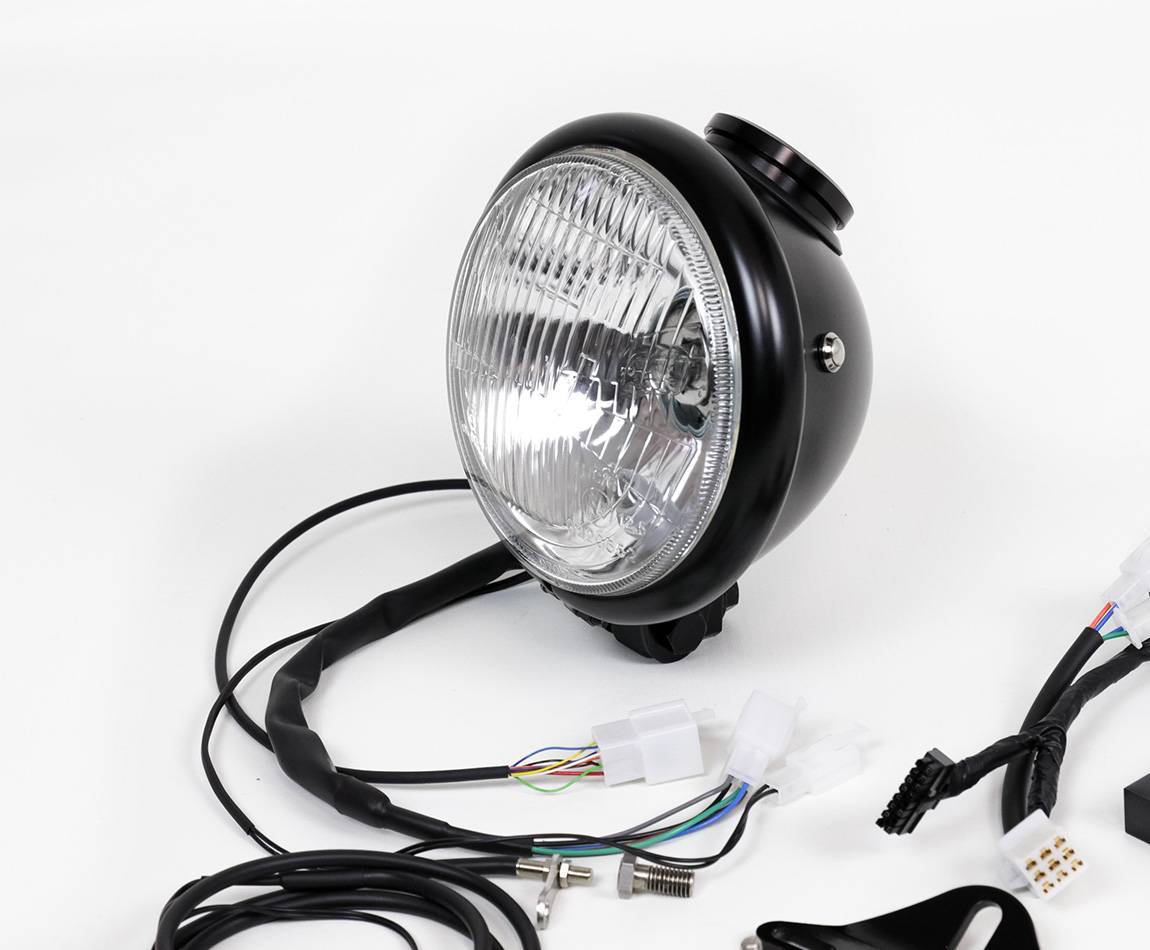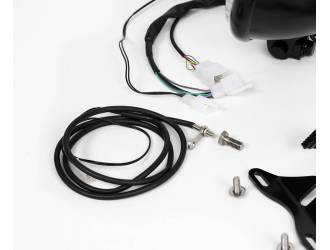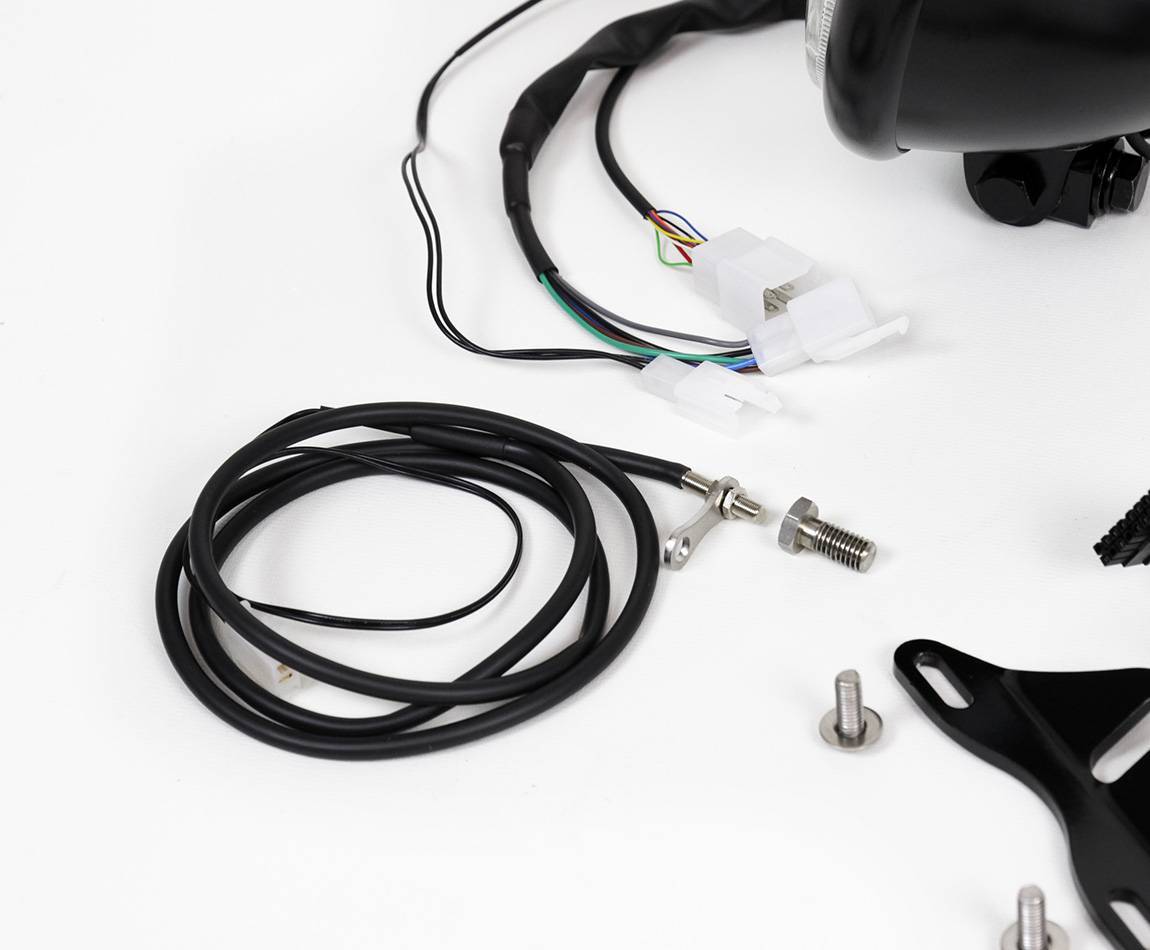 Bates headlight / integrated speedometer for Moto Guzzi V7I / II
Bates headlight with Tiny integrated speedometer for Moto Guzzi V7 I and V7 II. It enables you to keep all the original features of your speedometer : oil pressure, neutral, light, turn signals controls, gas reserve, injection defect and engine overheating. This product comes with its electronic box.
The operation button of the speedometer is integrated inside the casing of the lighthouse.
Description
Ø15cm Lighthouse with Lower Bates style fixation, equipped with a Motogadget Ø5,3cm Tiny speedometer manufactured in Germany. The speedometer is a plug & play system, easy to assemble on your Moto Guzzi.
Comes with bulb H4 12V 60/55 W, fixation bracket, wiring harness and electronic box. The headlight and the speedometer are approved according to the CE standards. The assembly of this speedometer enables you keep the ABS system on the Moto Guzzi V7 equipped with it. 
This product is compatible with the following models (click the model for more details):