Öhlins fork for Moto Guzzi V7I / V7II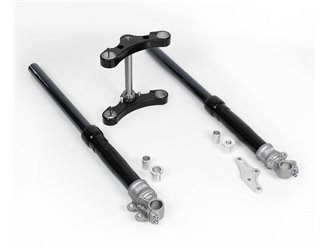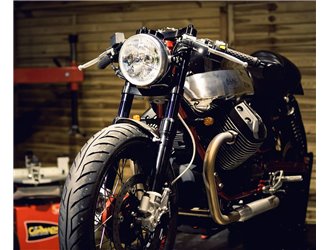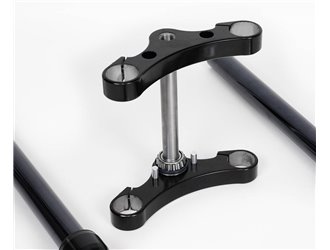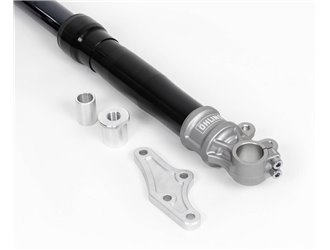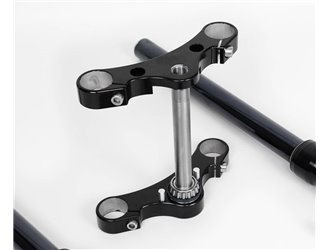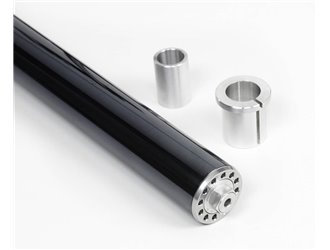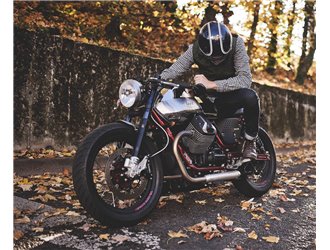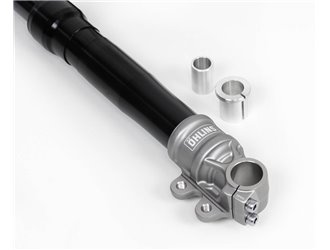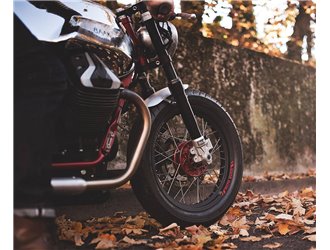 Öhlins fork for Moto Guzzi V7I / V7II
Öhlins Black Edition fork for Moto Guzzi V7I & V7II. This is the most beautiful conventional style fork, it offers a great road feeling and a classic look.
We designed and manufactured many bespoke parts in order to fit this part on the V7 : Machined aluminium triple yokes, steering column, wheels axles, caliper bracket, progressive springs... It can be fitted on the Racer, Classic, Special and Stone models.
Description
This Öhlins fork kit for Moto Guzzi V7 includes the following parts : 
Öhlins Black Edition fork
Machined aluminium triple trees
Steering column
Wheels axles
Caliper bracket
Progressive fork springs
This part is particularly used on our Moto Guzzi V7 Bobber Ltd and Moto Guzzi V7 Racer Ltd.
This product is compatible with the following models (click the model for more details):