Bobber Full Black exhaust Triumph (2016-...)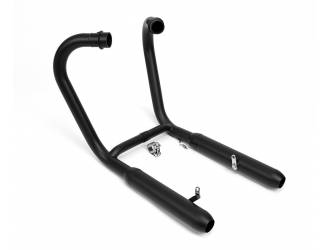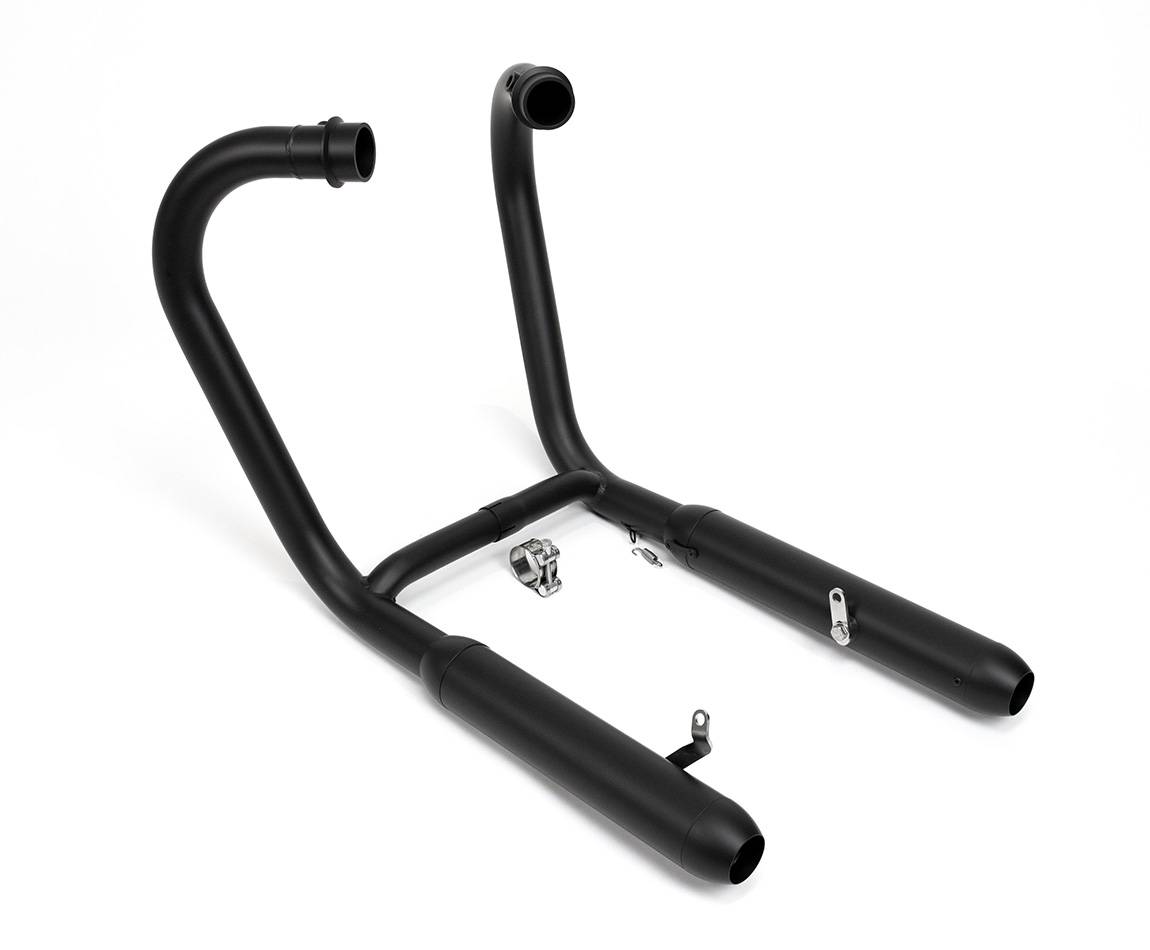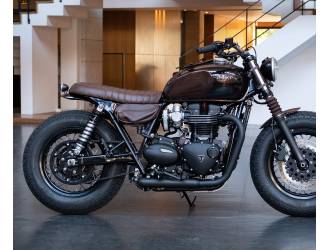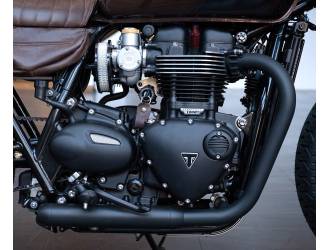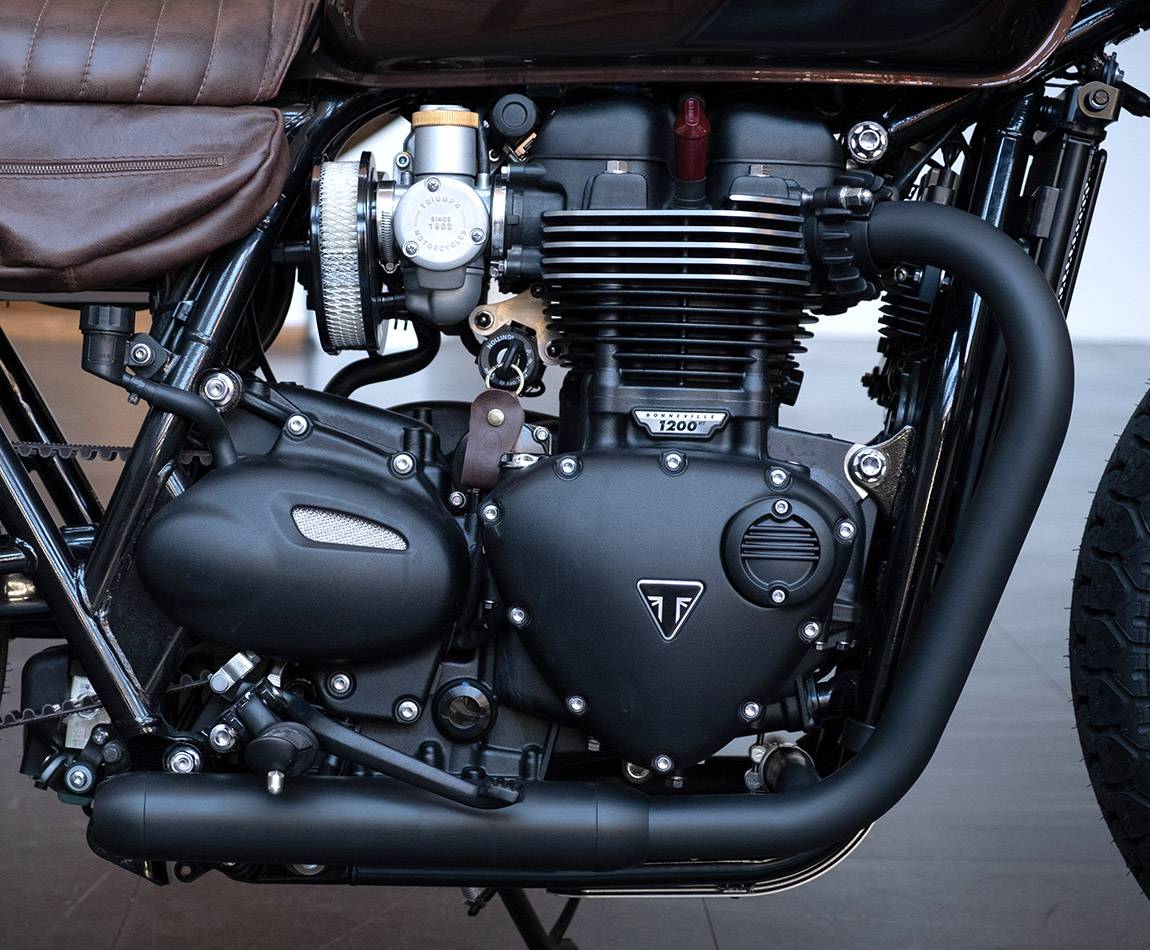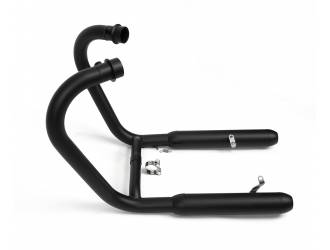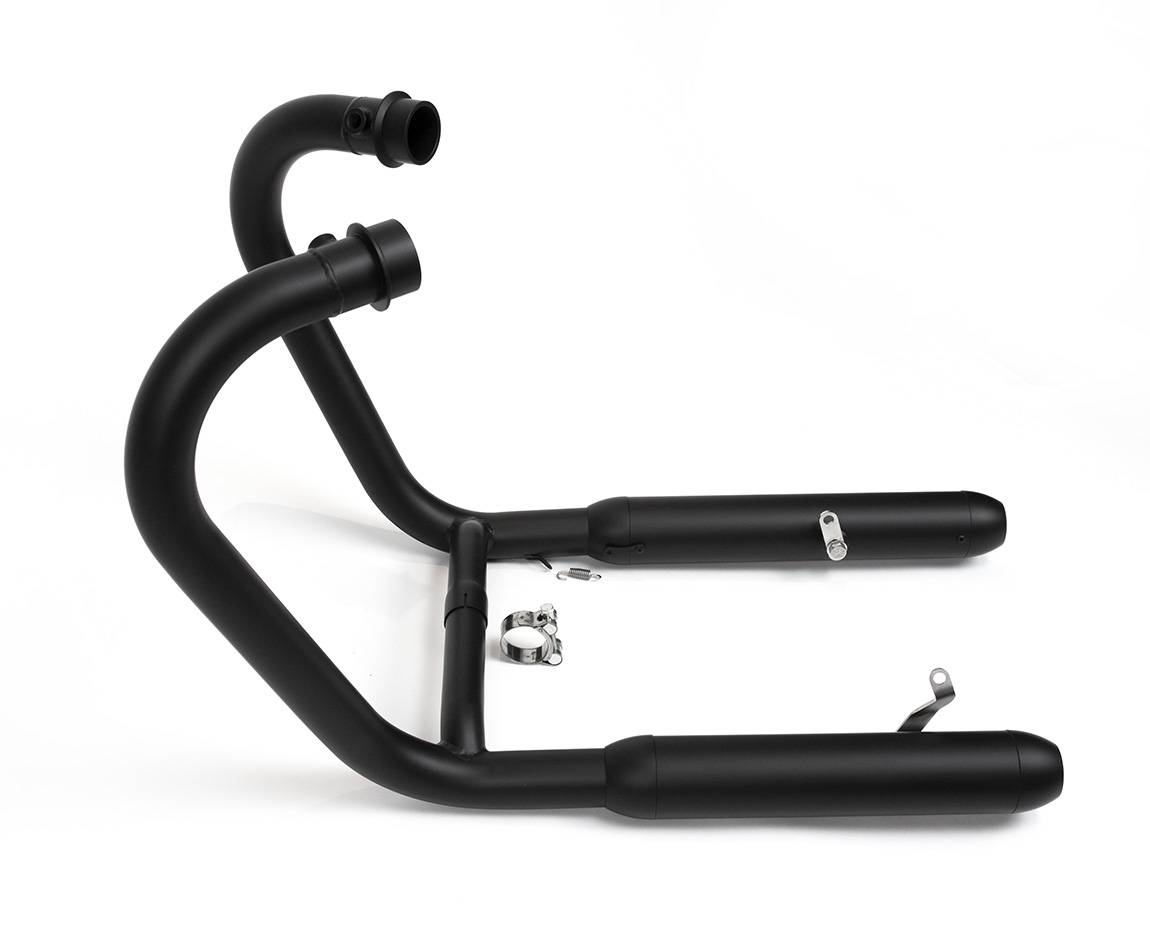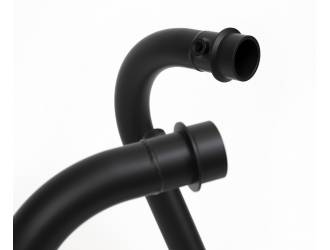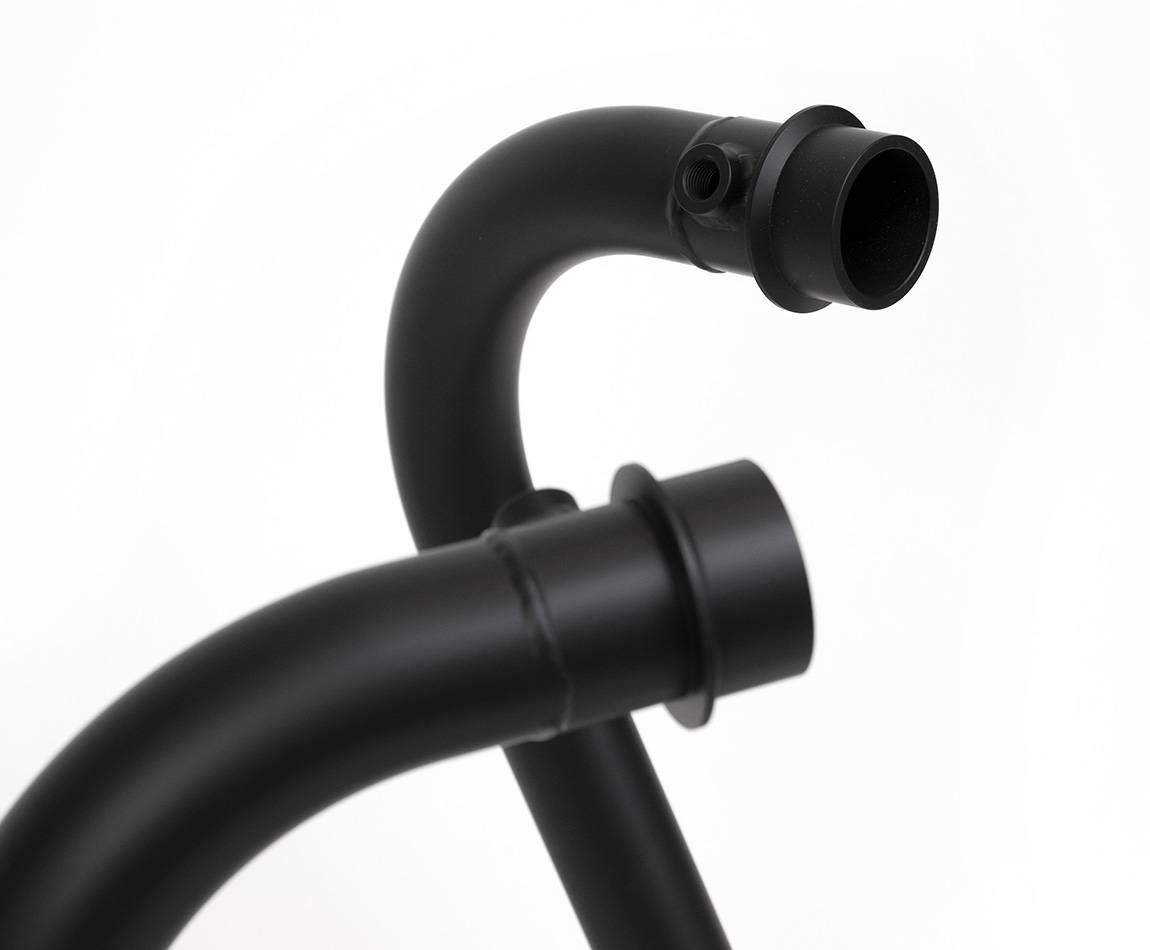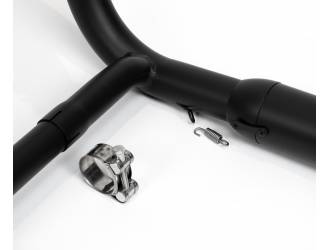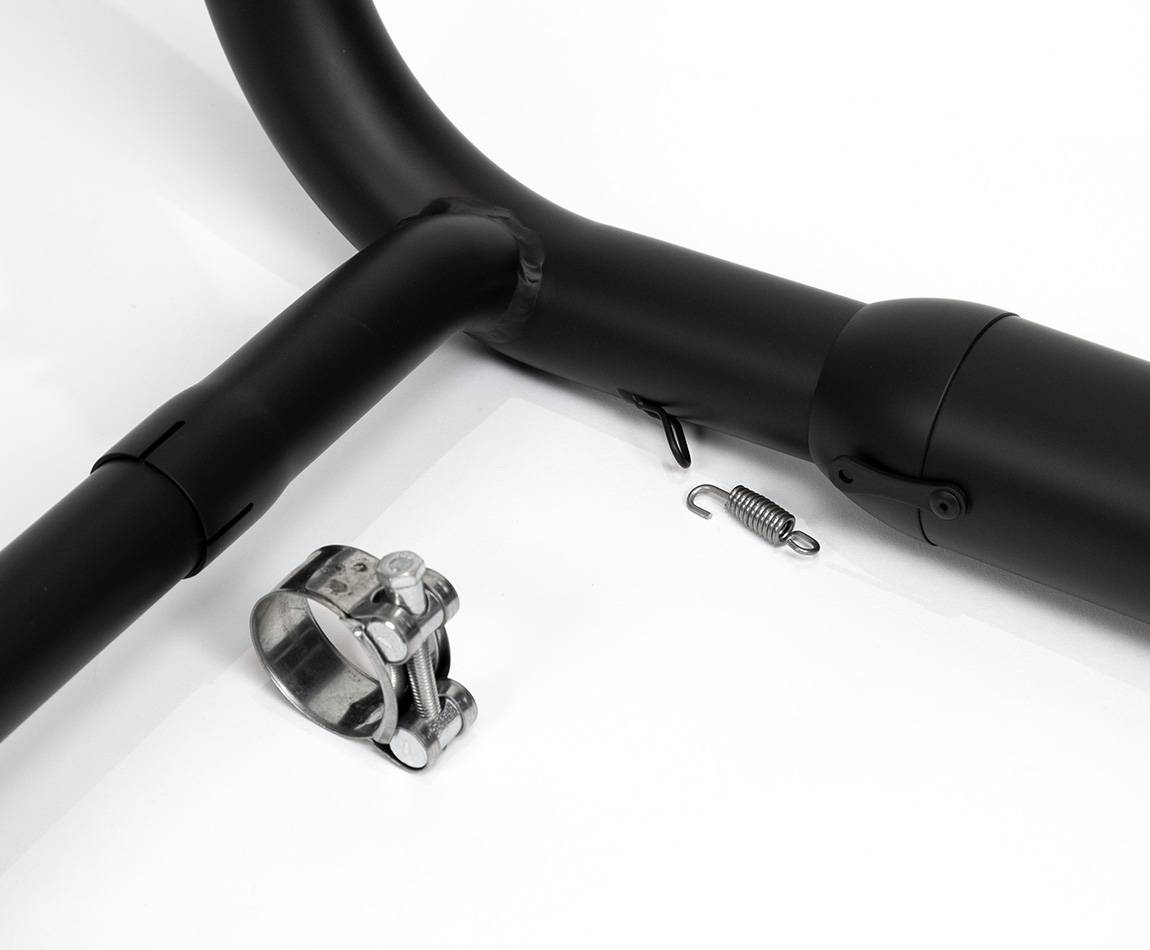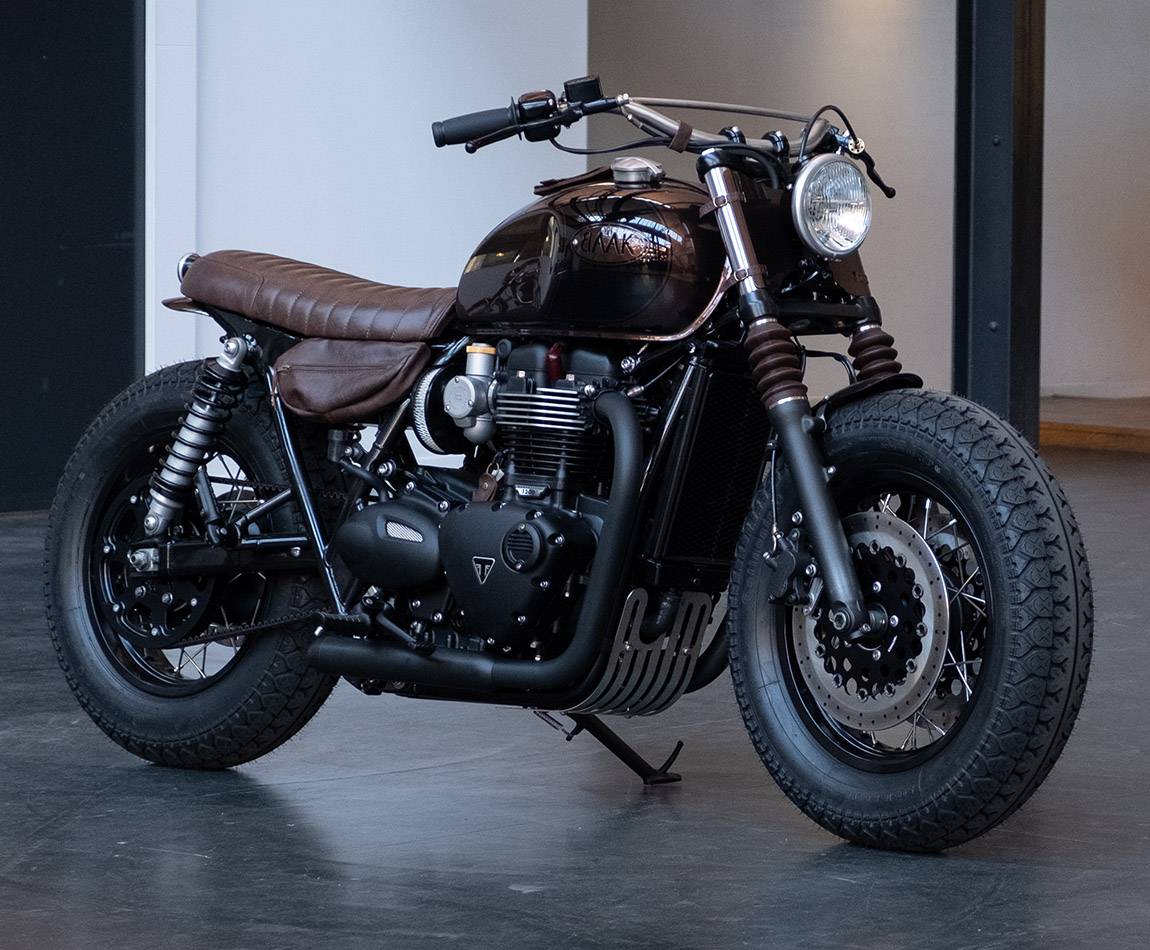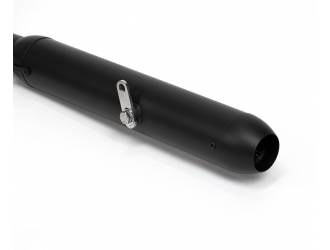 Bobber Full Black exhaust Triumph (2016-...)
Full black Bobber exhaust line for Triumph (since 2016 - liquid-cooled), with a mat black ceramic coat, designed and manufactured at our workshop in France. The manifolds are stainless steel, the mufflers are aluminium. It provides a rough and deeper sound, without reasonance, but remains discreet. It's easy to assemble on the motorcycle, all the necessary fixation system is provided.
This part isn't approved for road use. 
MOMENTARILY UNAVAILABLE
Description
ATTENTION: The ceramic coat of this exhaust is VERY fragile until it gets the first heating cycle after it's mounted on the motorcycle. Make sure to assemble this exhaust on your Triumph with much care, or the marks left will remain on the part. 
We brought a particular care to the sound provided by this exhaust system. The mufflers include baffles that offer a deep sound without reasonance. This part doesn't damage the engine performances. The sound remains discreet (less than 100Db) so you can use it for your daily ride. Shorter and more discreet, this exhaust line clearly contrasts with the original one, and will make your bike stand out from the mass. 
The mounting of this exhaust line can require injection adjustment (at your Triumph local dealer's). You will be able to use the manifold flanges of your stock exhaust, and place your lambda sensors on it. Available only in brushed finish. 
Not suitable for Triumph Street Scrambler.
Pictures of the Bobber Full Black exhaust Triumph (2016-...).
Find here the items we used on this model or what we believe fits well with your selection