Heritage leather seat for Triumph (pre-2016)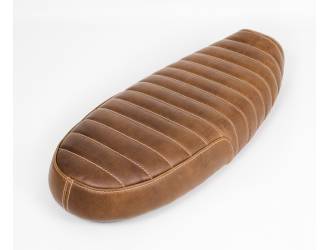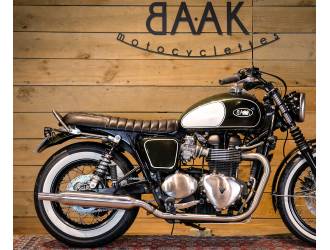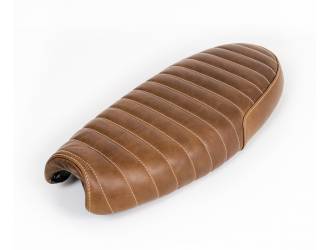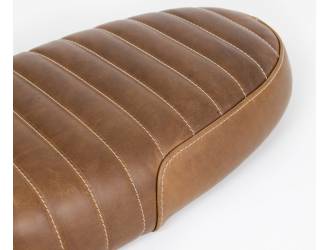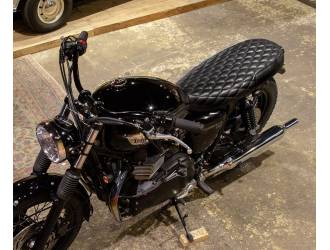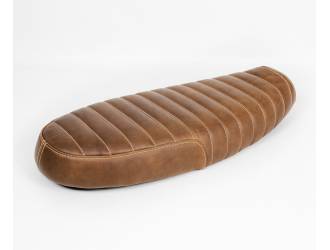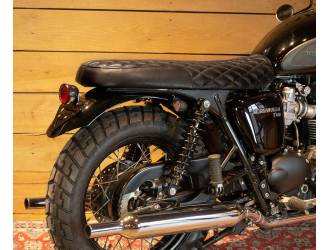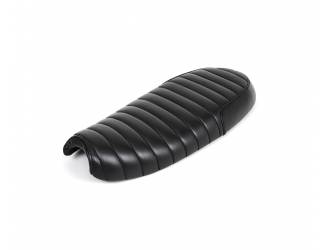 Heritage leather seat for Triumph (pre-2016)
Heritage leather seat for Triumph (pre-2016 - air-cooled). It's narrower (-2,5cm) than your original seat, the shape of the leather cover offers it a flat and thin look. It has a 6cm foam height that provides a good riding comfort. This seat is manufactured by our craftsmen at BAAK's workshop in France.
It's available in Aged brown, Black, Gold and Ruby leather color. Choose a classic or diamonds quilting style on the top depending on your custom project.
Description
To manufacture this Heritage seat for Triumph, we use an high quality double-tanned leather (chrome and naturel) that will get a certain patina over the time, depending on how you care after it. The foams are isolated from the leather cover by a plastic cover so it remains waterproof. We use an original Triumph seat pan to manufacture this seat so it can remain perfectly suitable for your motorcycle.
This seat comes with a leather care cream. Depending on the weather conditions of your country, an intensive exposure to the sunlight and rain will lead it to get a patina. It requires to be regularly maintain using leather cream and grease.
You are willing to go further in your customization project (painting, shape, material) ?
Feel free to get in touch with our on-demand department, please fulfill the contact form