Wide fork triple trees for Triumph (pre- 2016)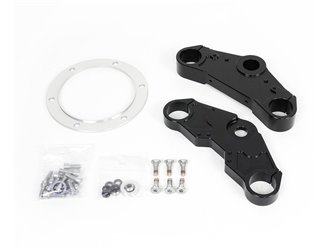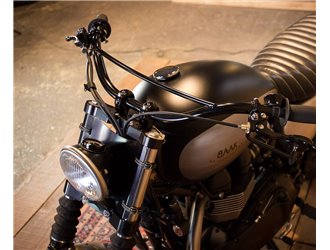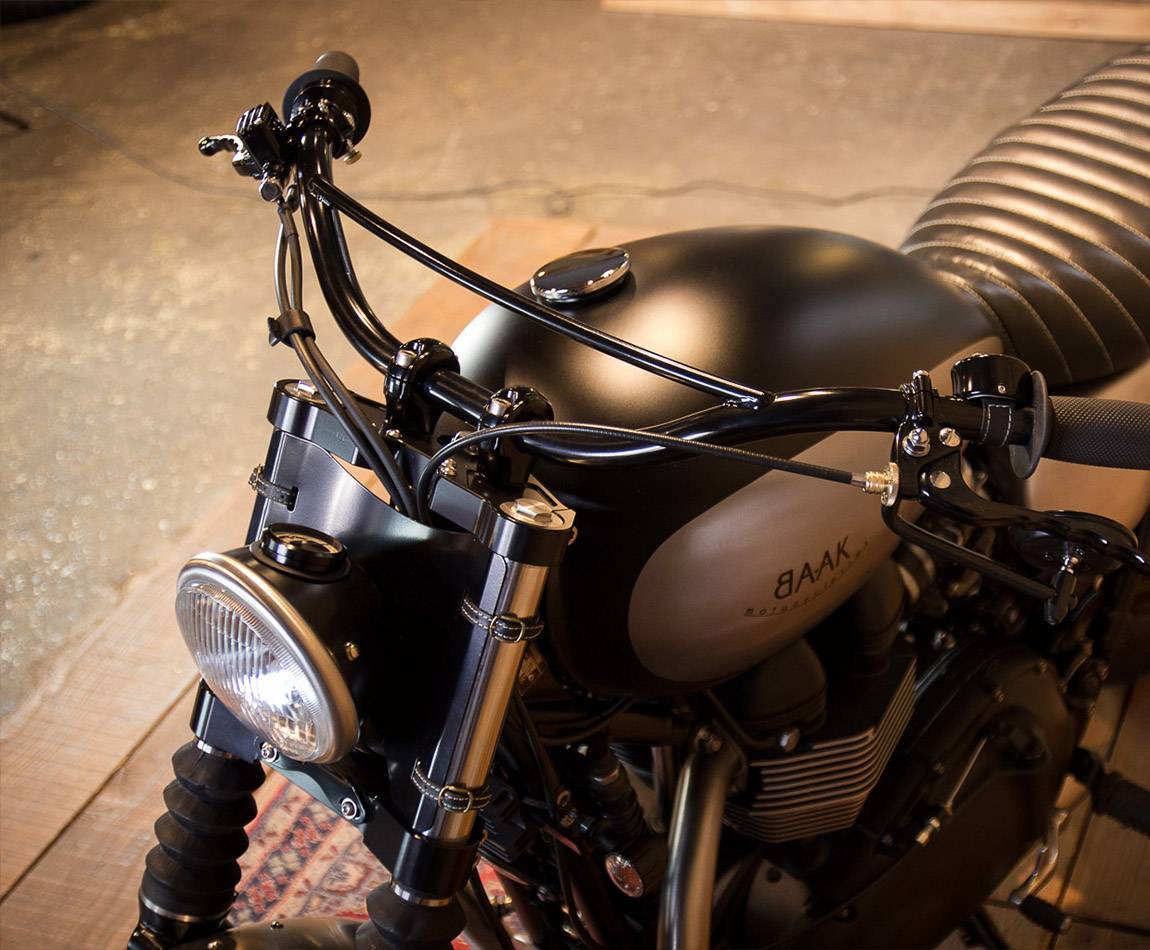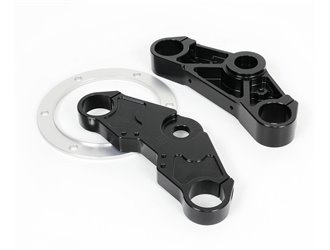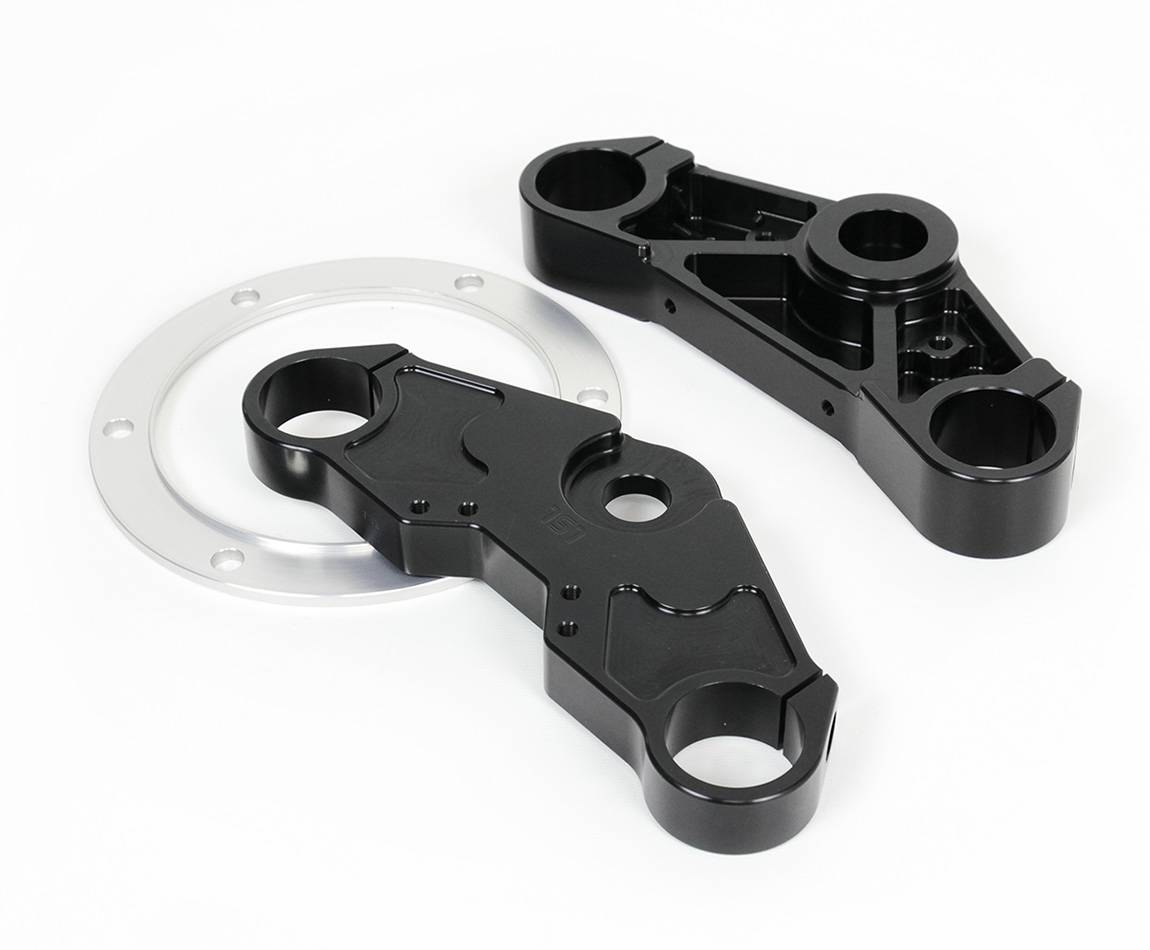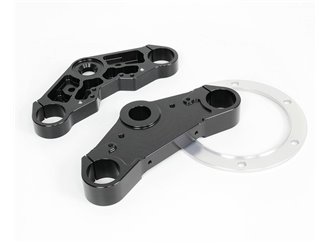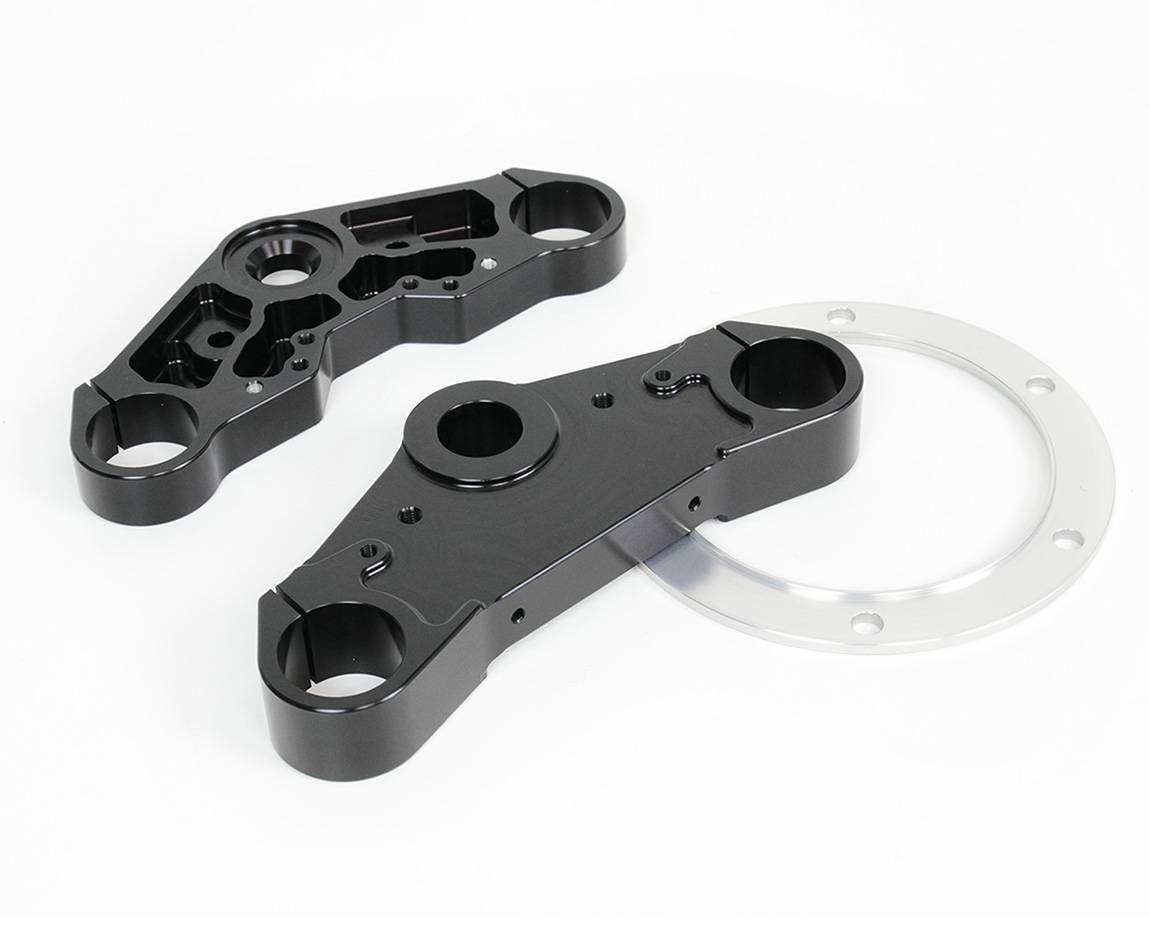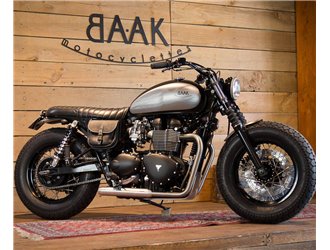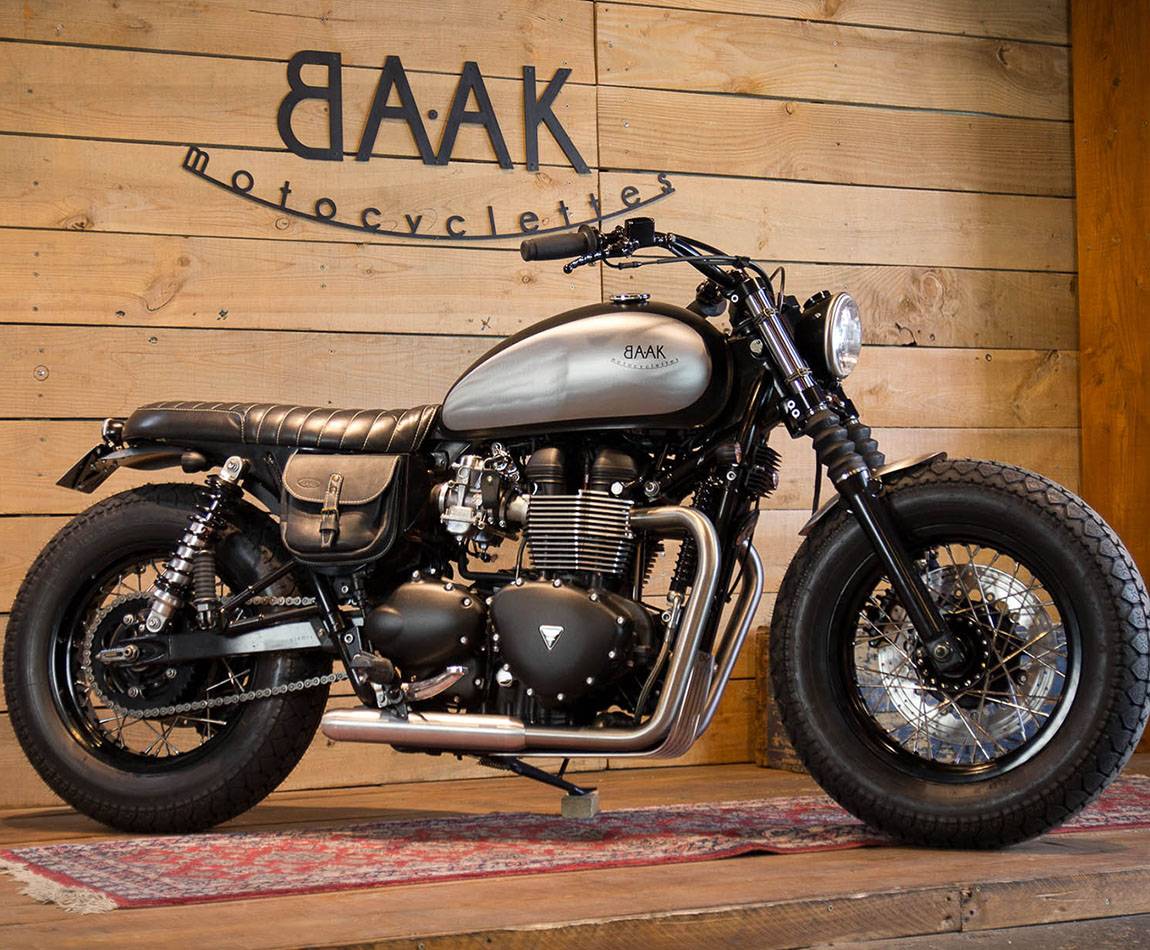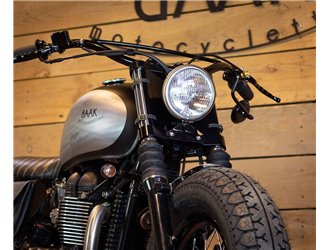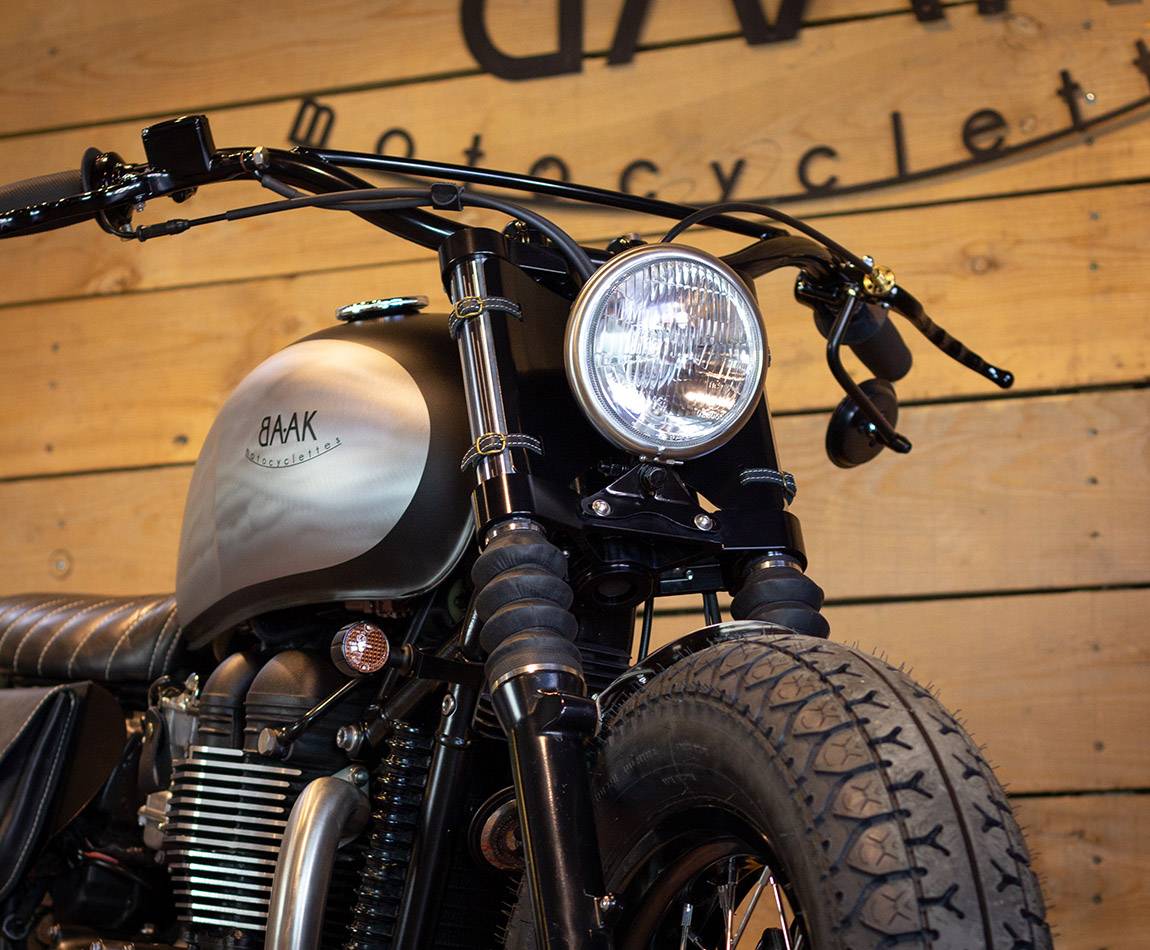 Wide fork triple trees for Triumph (pre- 2016)
Machined aluminium triple clamps kit for Triumph. This triple trees kit offers a perfect strength and a great finish level to keep a classical look while being able to fit a wider wheel on the front. 
These fork yokes suit the original fork and bearings of your Triumph(pre- 2016).
Available in black only.
Description
It comes with all the necessary stainless steel screwing. It enables you to put back your original speedometer unit on it. 
This part doesn't suit the Triumph Bonneville SE A1 (mag wheels). 
Make sure to replace your original front mudguard with a Universal BAAK front fender (to be re-drilled), along with our front mudguard brackets.
Pictures of the Wide fork triple trees for Triumph (pre- 2016).