Beringer braking kit for Triumph (pre- 2016)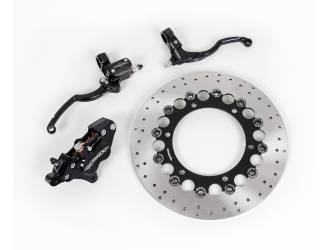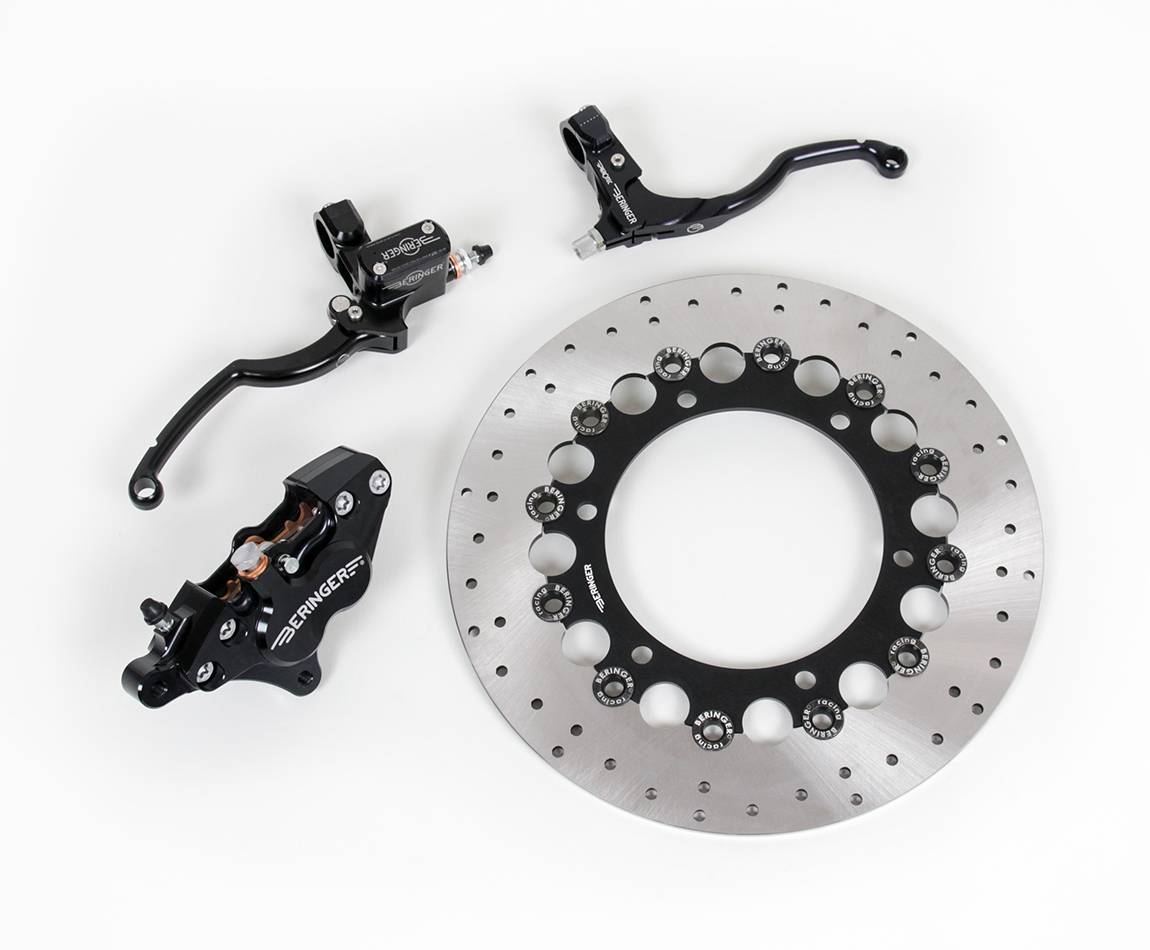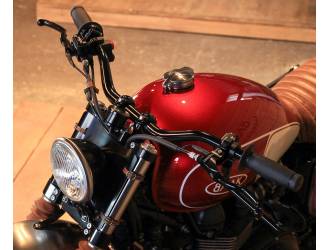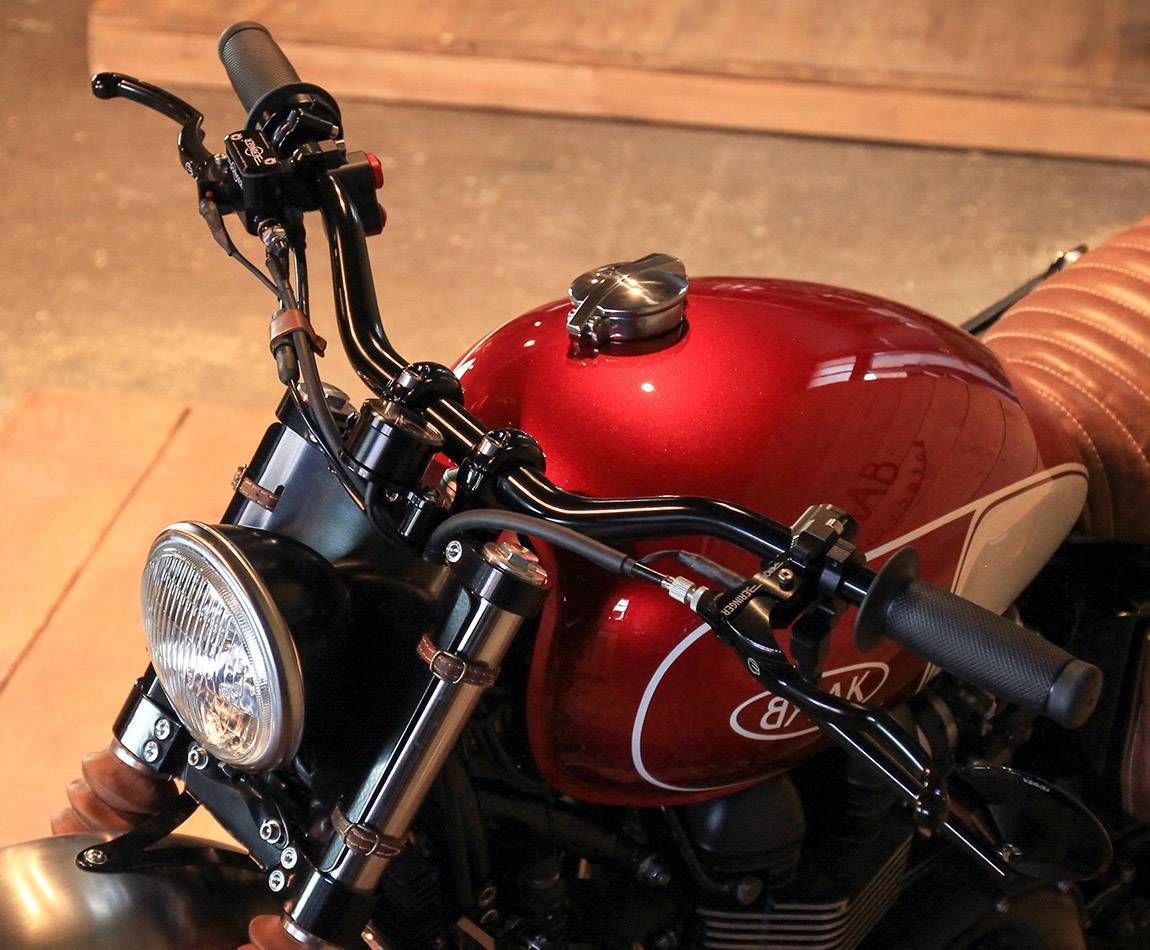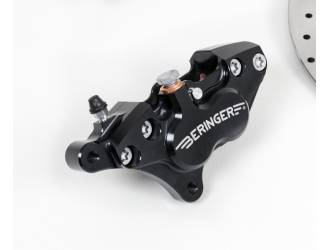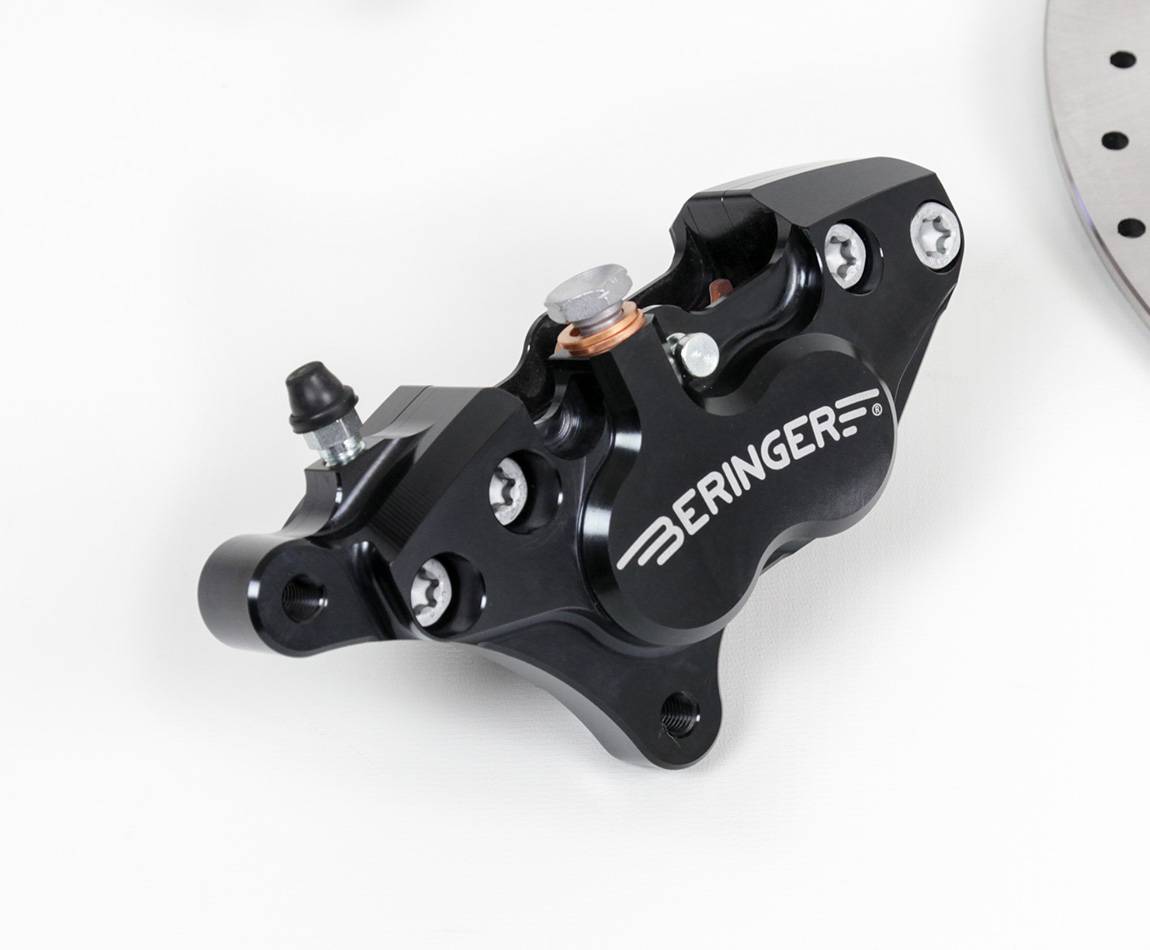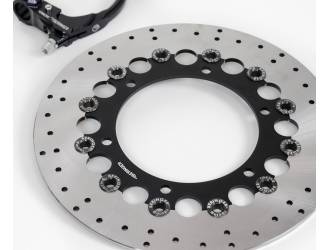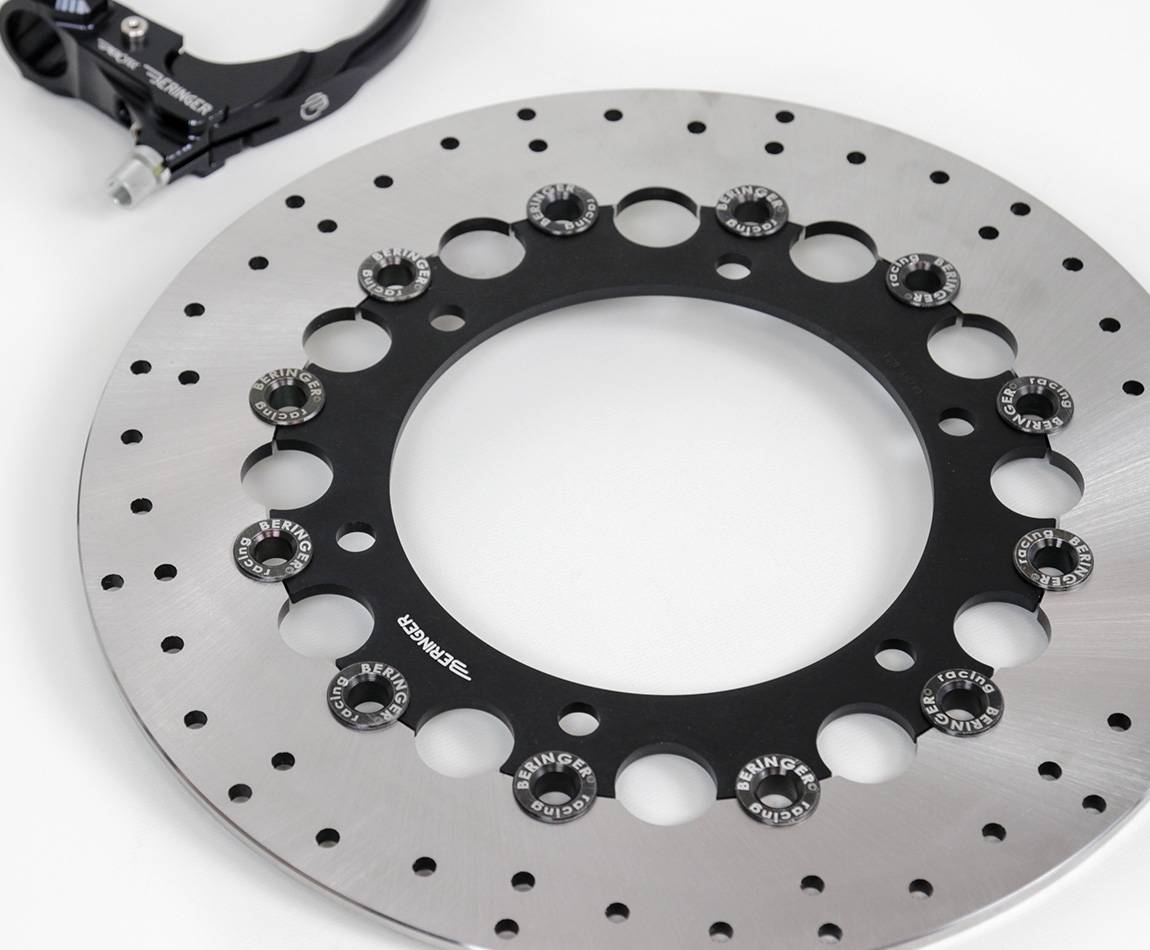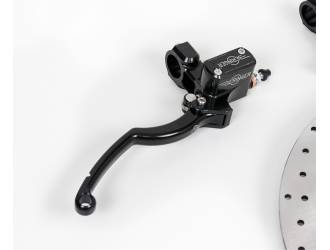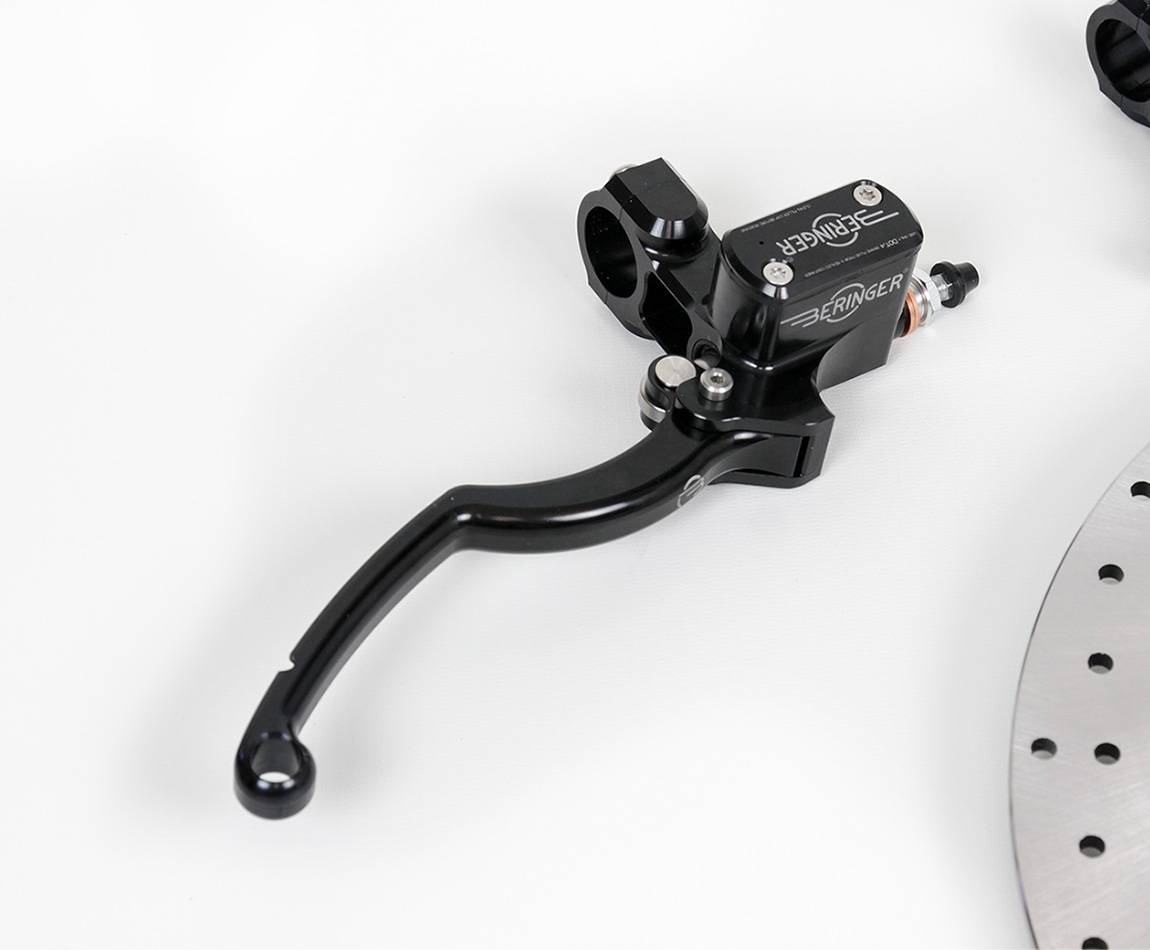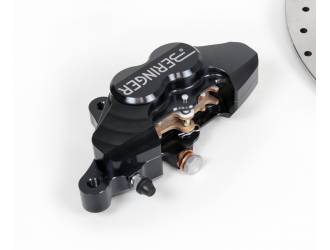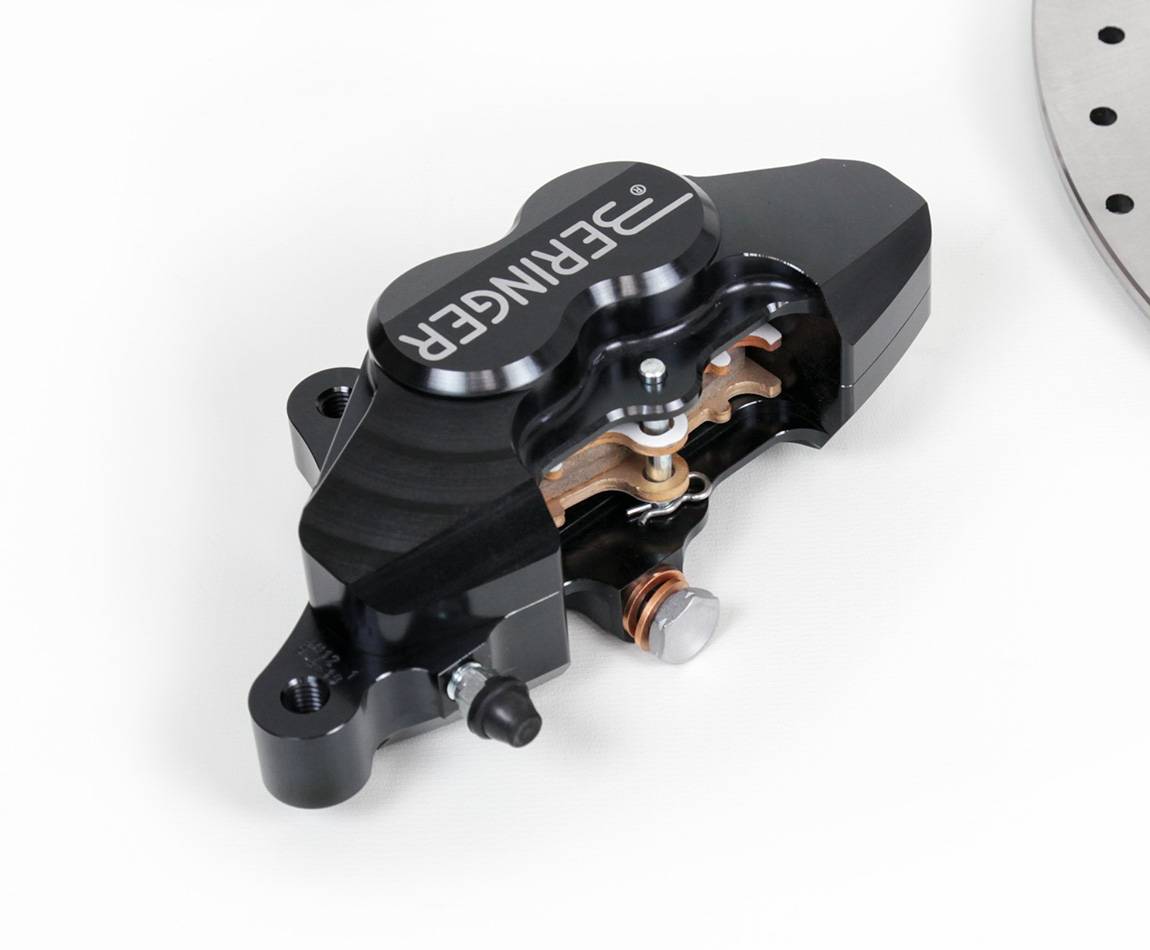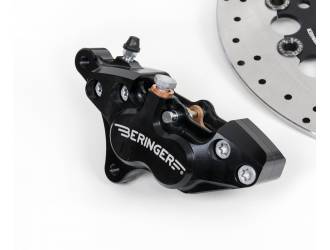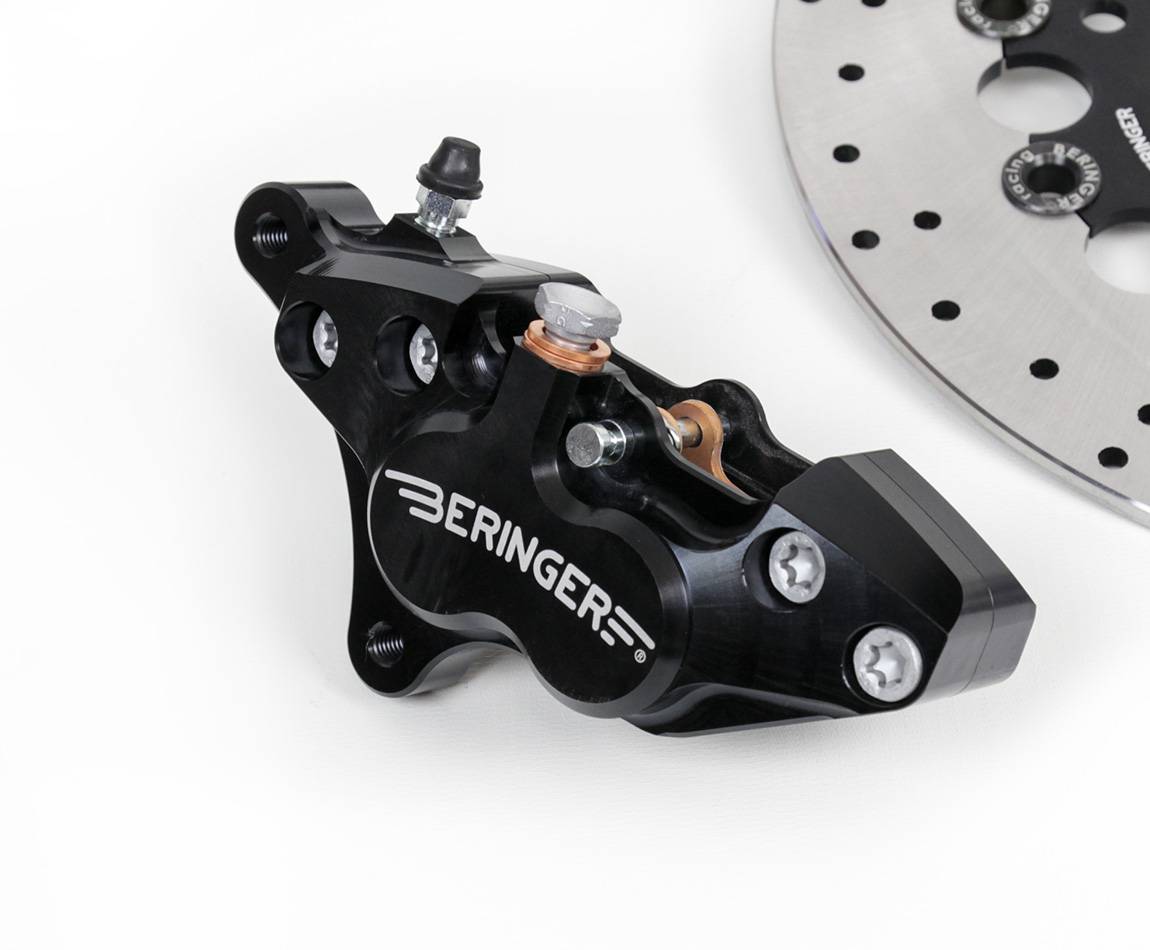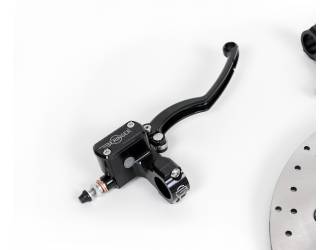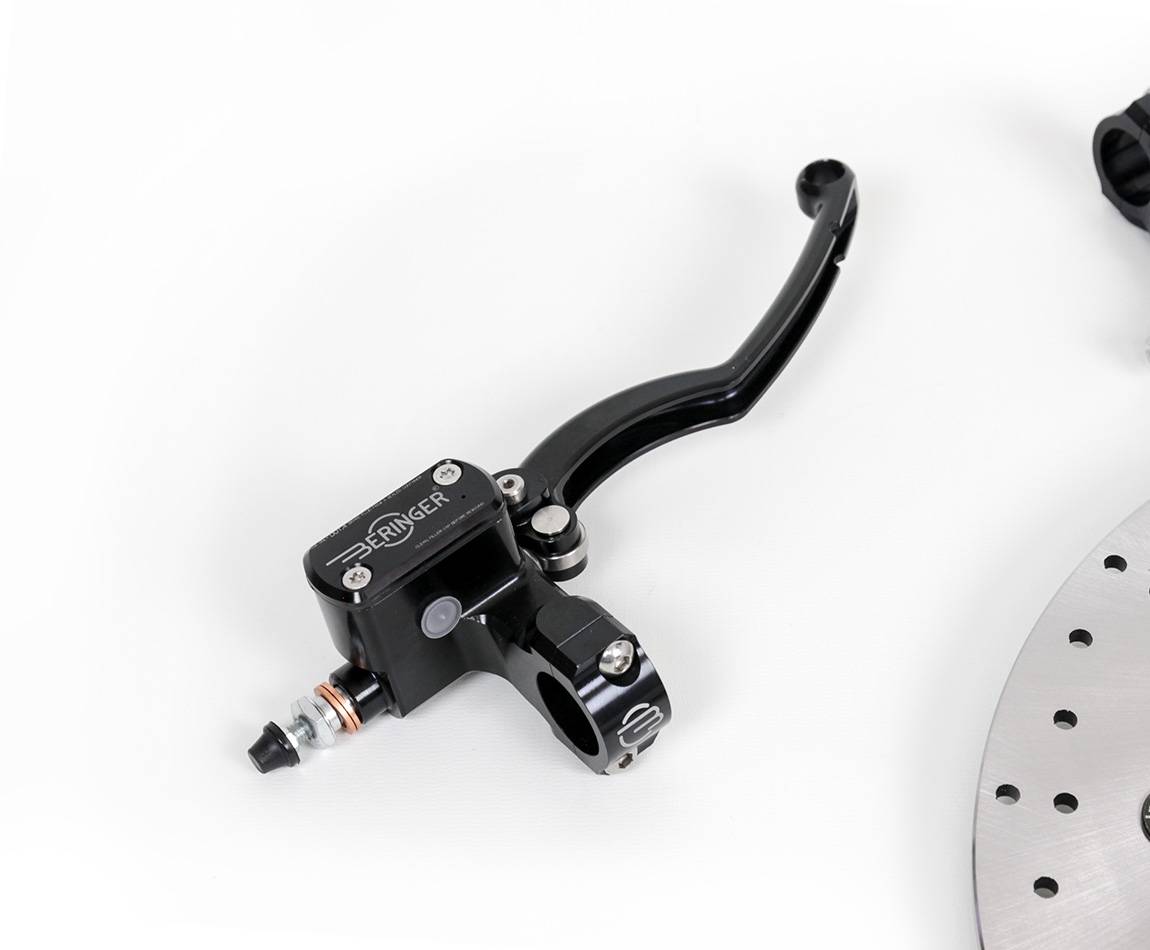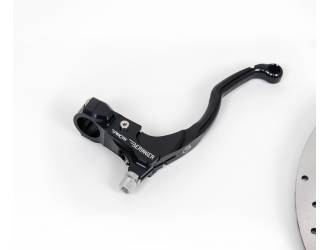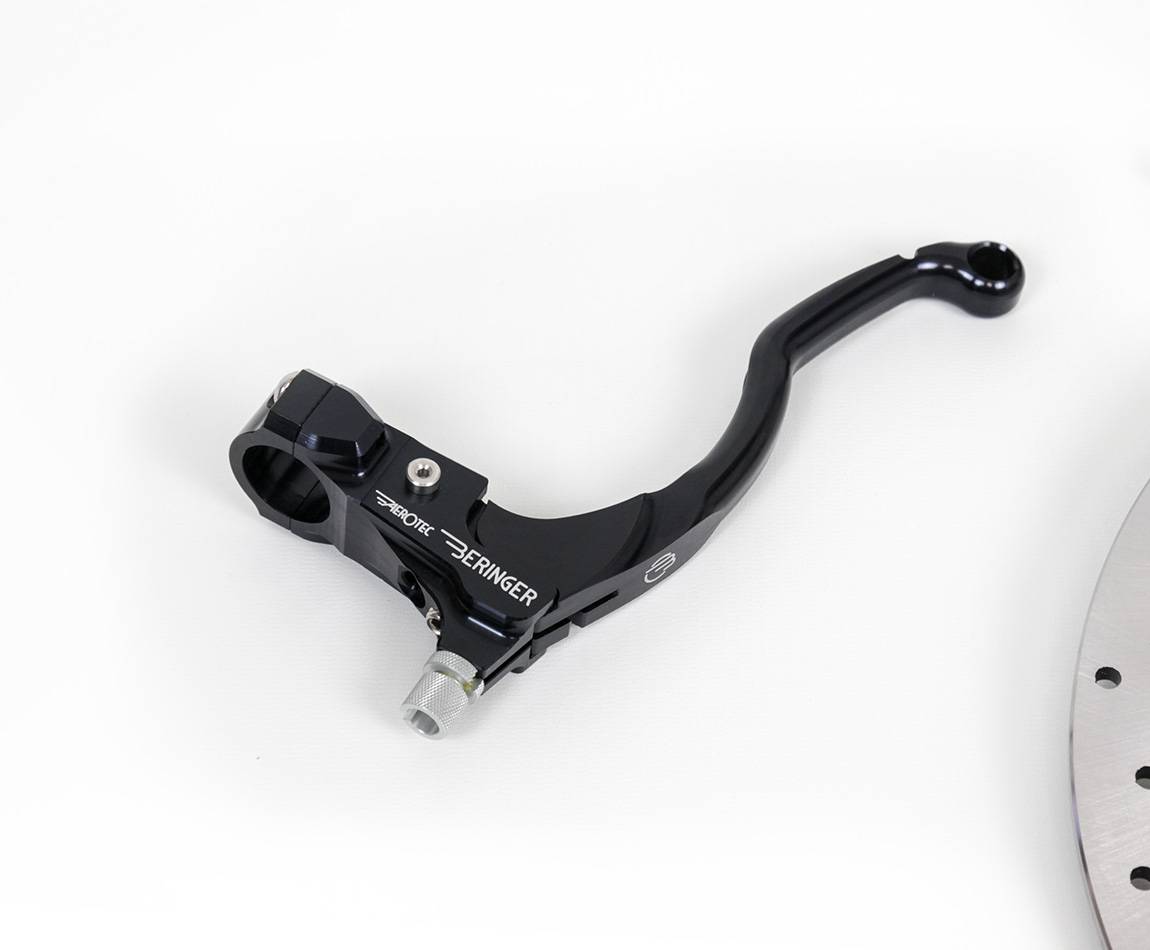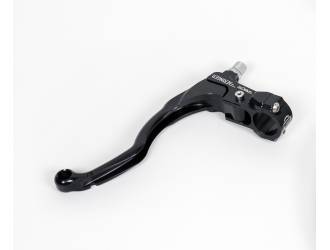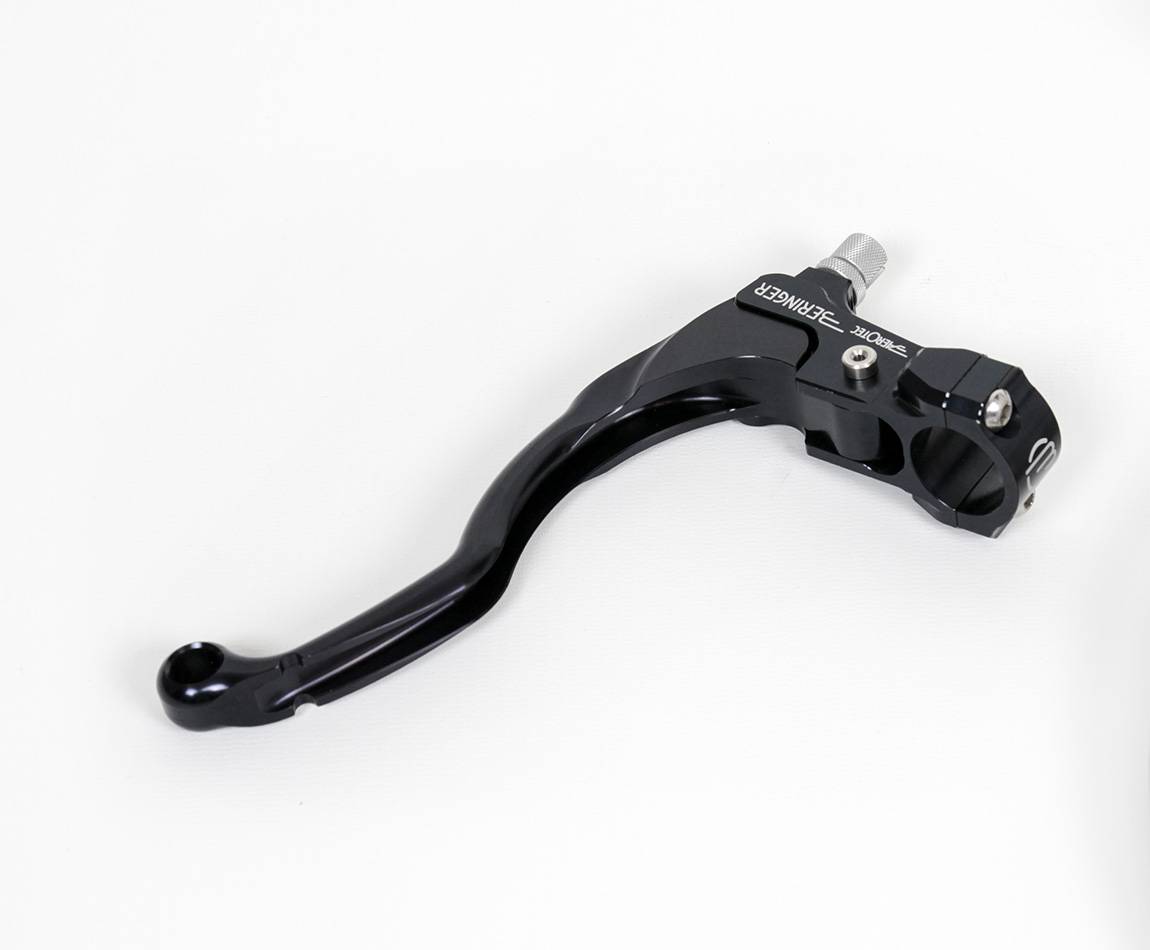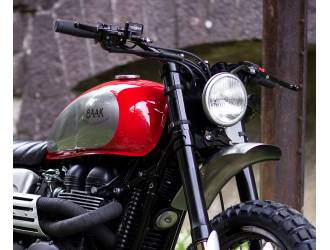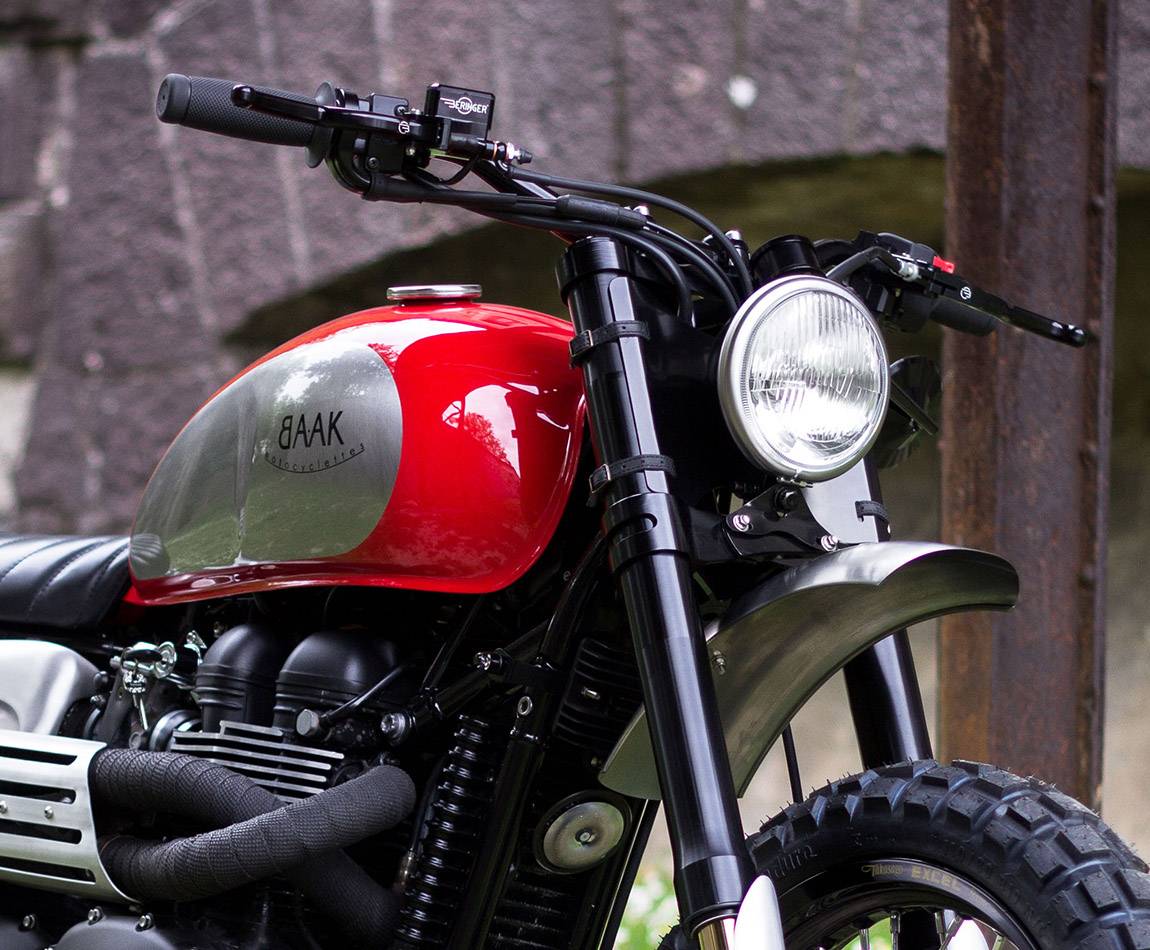 Beringer braking kit for Triumph (pre- 2016)
Beringer braking kit for Triumph (before 2016 - air-cooled). This kit is composed of a radial 4 pistons caliper, a Classic disk, a clutch control and a master cylinder. It guarantees a better braking feeling and an improved power during every braking action.
The quality of these parts ensure a great look for your motorbike. Purchase each element of the kit separately. 
Description
This braking kit suits in Triumph Bonneville (T100 and on 2000-2015), Scrambler and Thruxton. The diameter of your handlebar changes according to the model of your Triumph, you must precise it for purchasing the master cylinder and clutch control.
The levers are available WITH or WITHOUT mirrors fixation on the levers. This choice isn't applicable if you choose only the levers or the disk.
Triumph Bonneville T100 / Thruxton = Ø 25,4mm. Triumph Scrambler / Newchurch / SE = Ø 22mm
Disk : 
Braking tracks drilled in stainless steel
Hubs in alloy of aluminum cast in the iron
12 special anti-friction steel cartridges 
Weight: 1,960Kg.
Caliper : 
Cast in the iron 4 pistons caliper in aluminium
Superior and lower Abutments to facilitate the repositioning of plaques during their change.
Weight: 990g. with pads
Master cylinder :
Ball bearings axis
Weight: 270g.
Clutch control :
Ball bearings axis
Adjustable lever
Weight: 190g.
Pictures of the Beringer braking kit for Triumph (pre- 2016).