Long cables kit for Triumph (pre- 2016)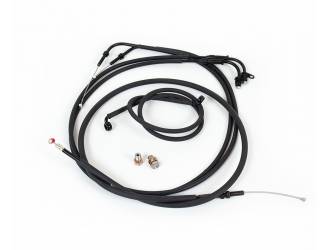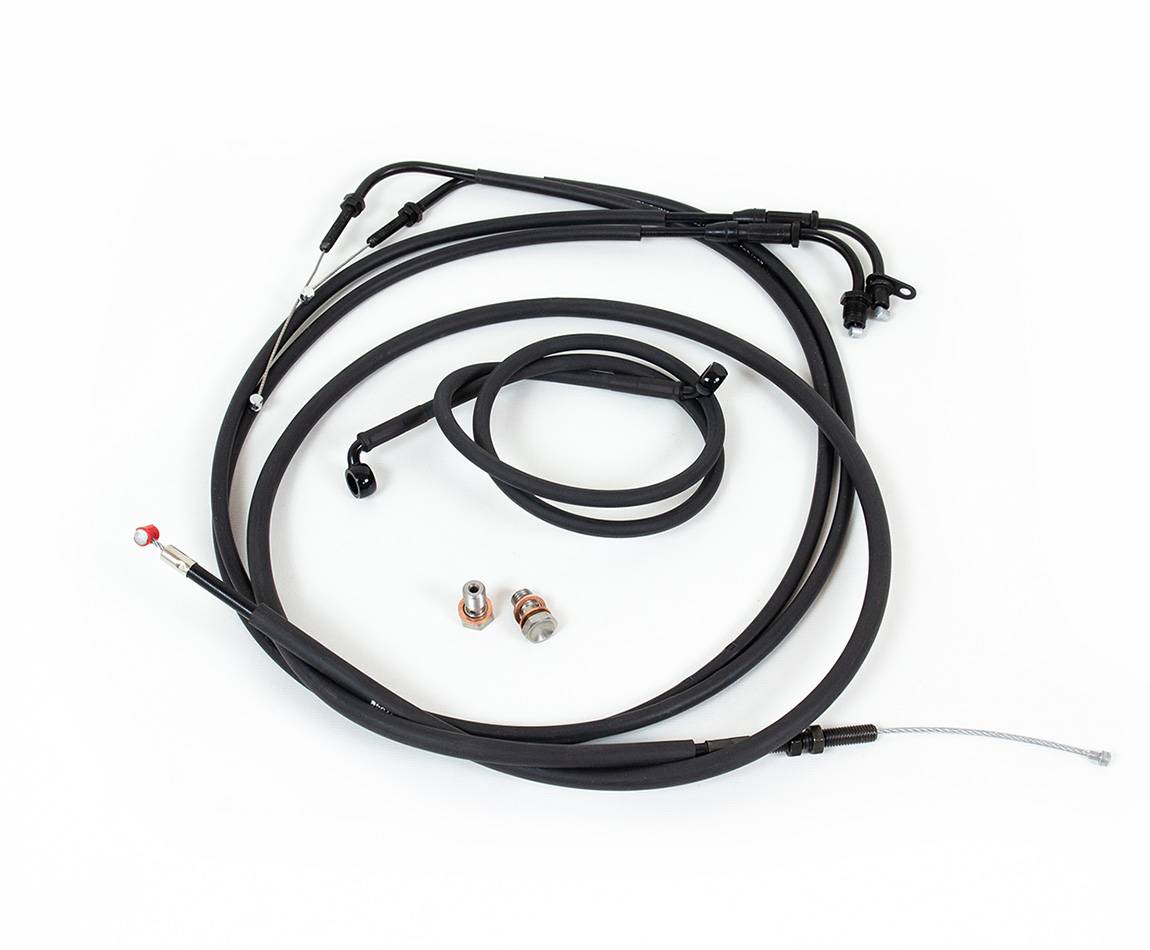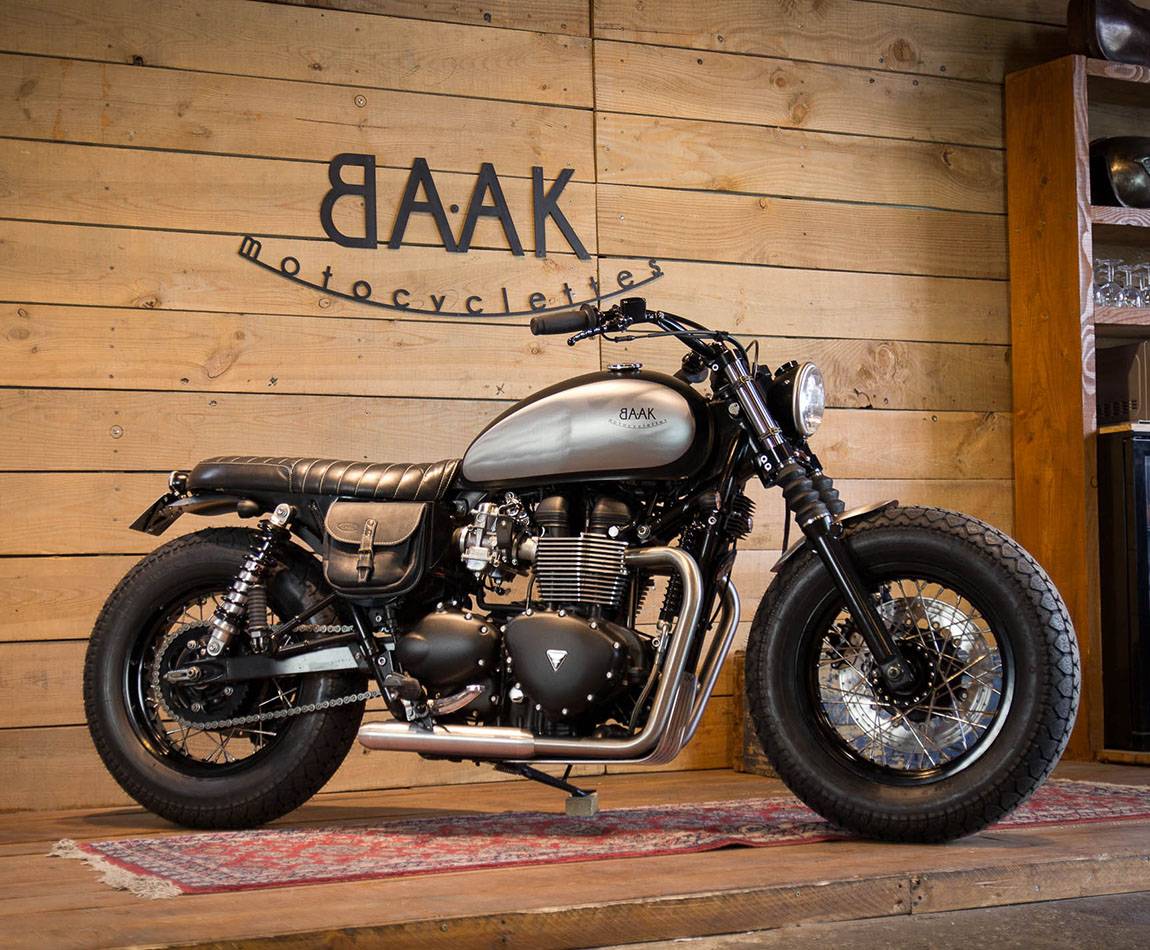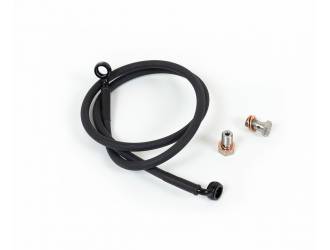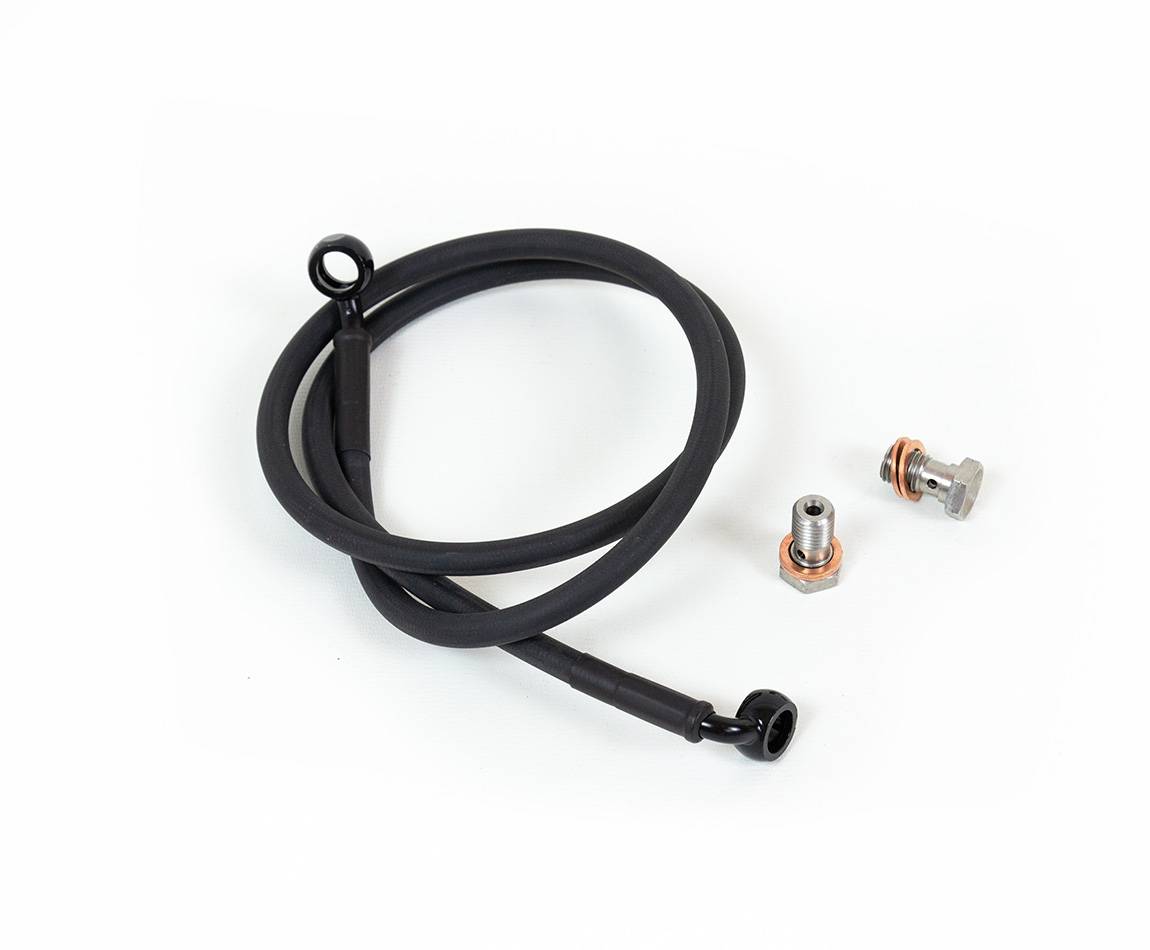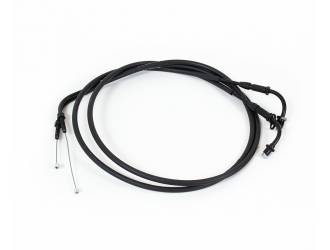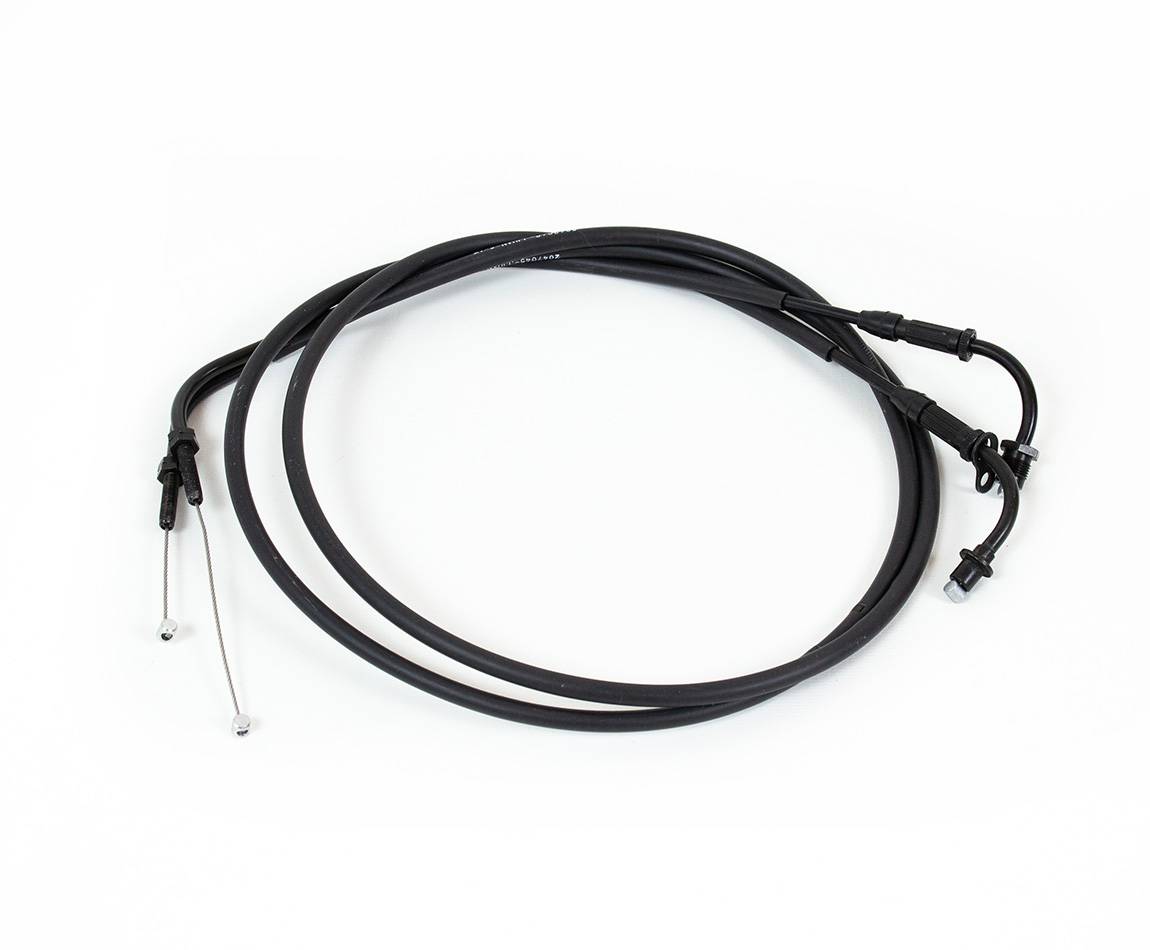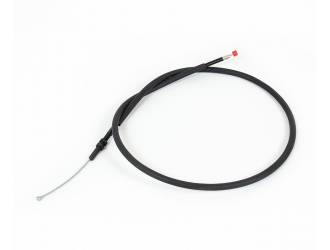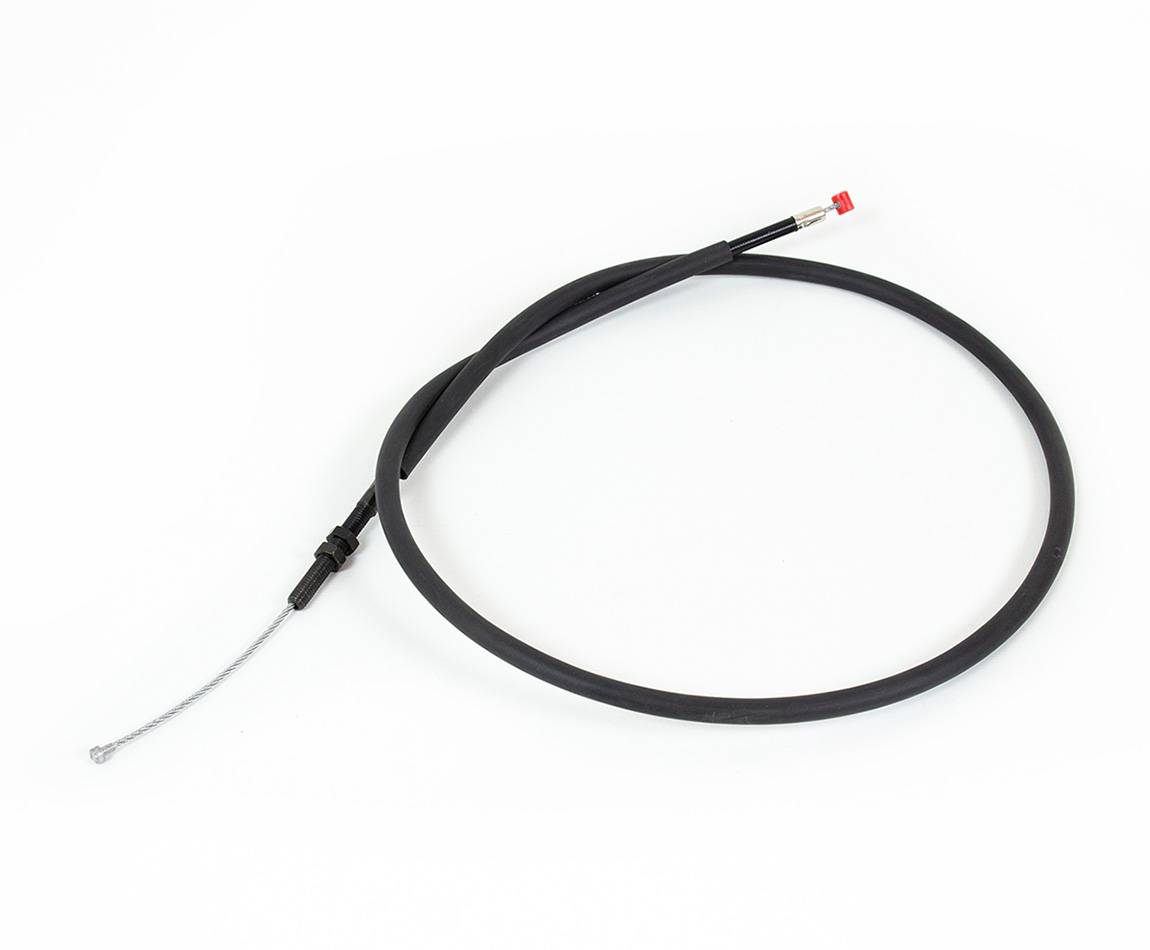 Long cables kit for Triumph (pre- 2016)
Long cables kit for Triumph (before 2016 - air-cooled), essential to fit a wide handlebar (from 76cm wide) on: 
Bonneville 865 T100 with 1' handlebars (ø25,4mm)
Thruxton 865 with 1' handlebars (ø25,4mm)
This kit is composed of the clutch cable, the throttle cables and the brake hose.
Description
You don't need to get the full cables kit to assemble our wide handlebars on a Triumph Scrambler 865 (air-cooled), only the Front brake hose is required. We don't offer throttle cables for ø22mm handlebars Triumph (Scrambler / SE / Newchurch), those are not required if you make your original cables run on the right side of your steering column.
Measurements:
Clutch cable : 1280mm (cable) / 1140mm (sheath)
Front brake hose: 880mm
Throttle cables: 1000mm