Leather gas tank strap for Royal Enfield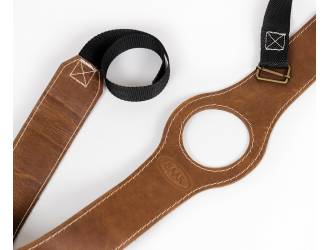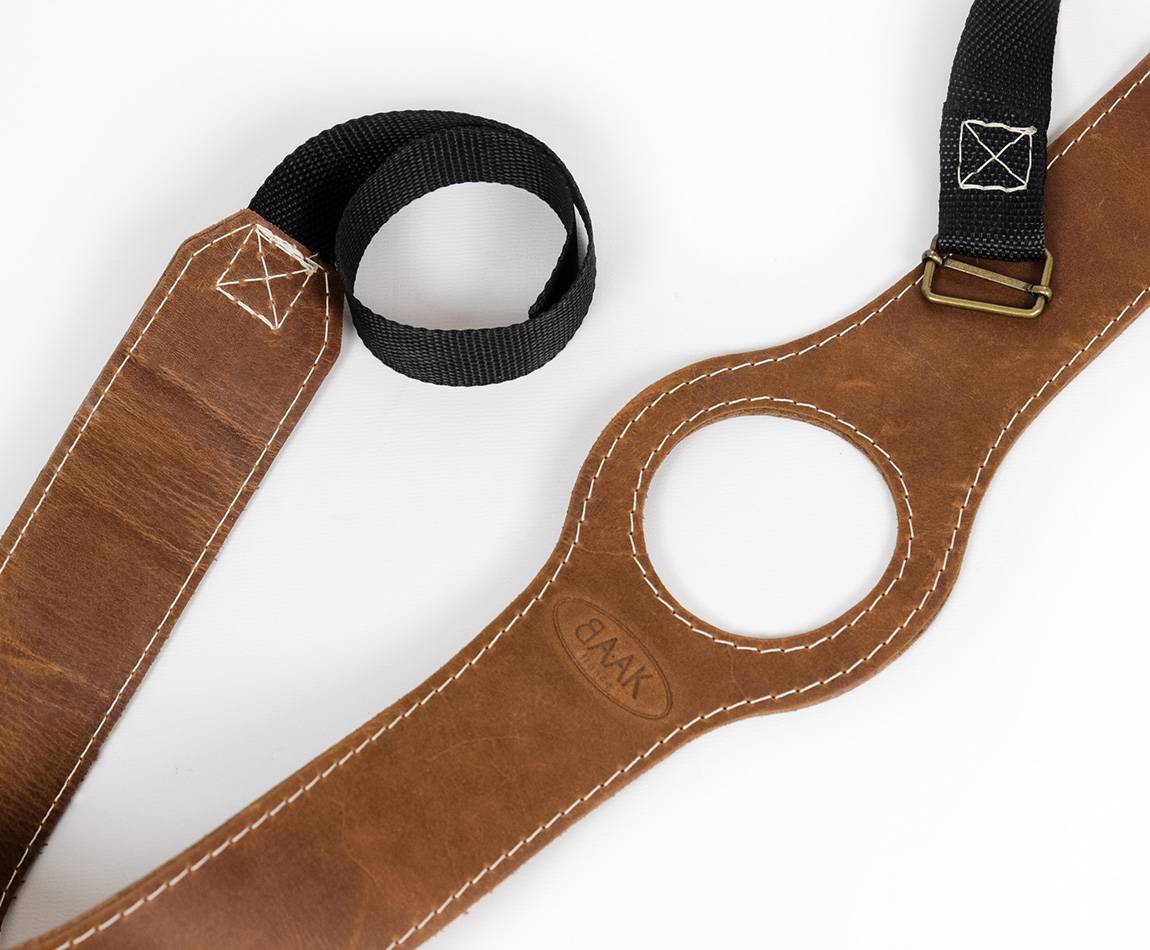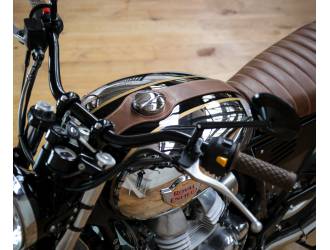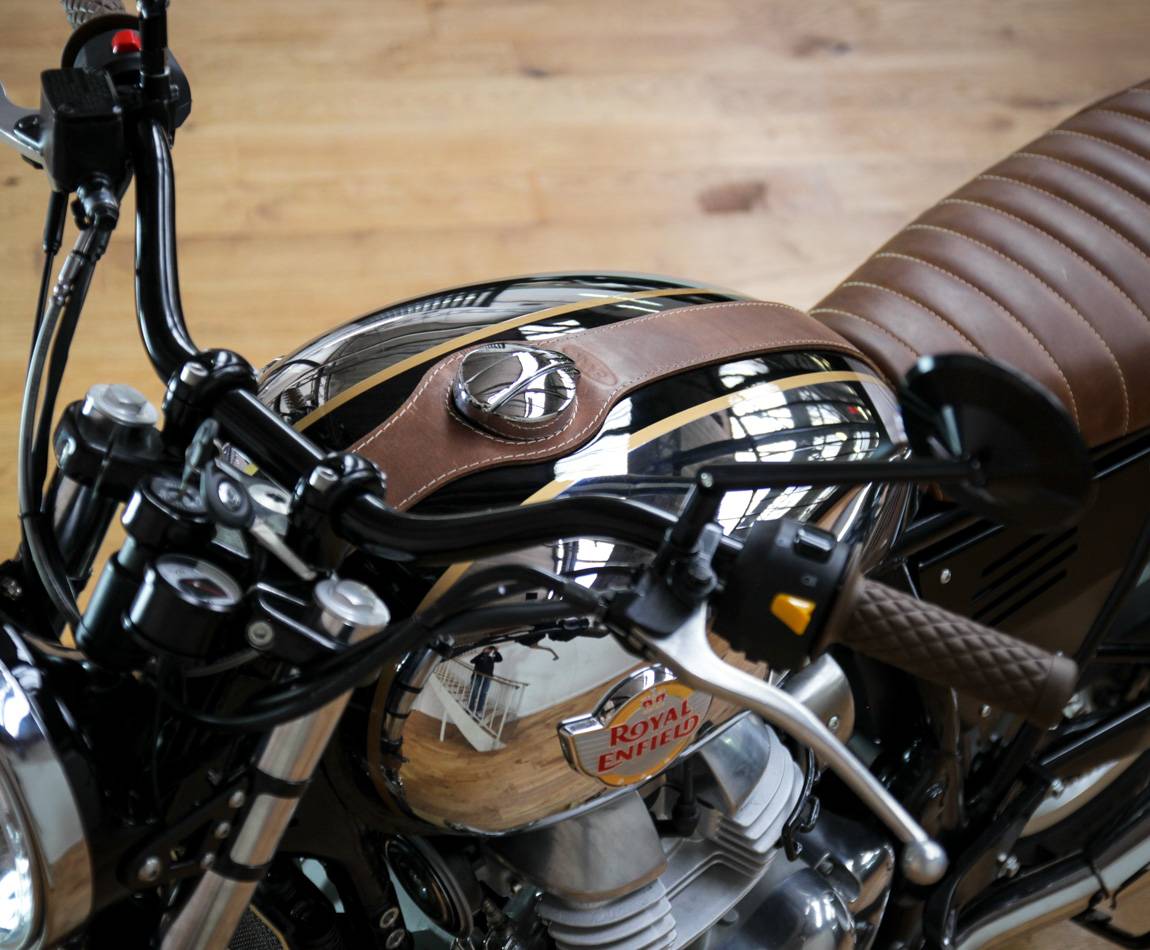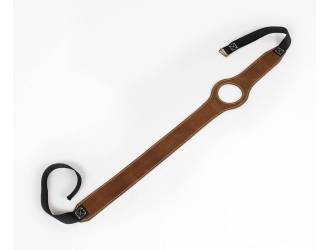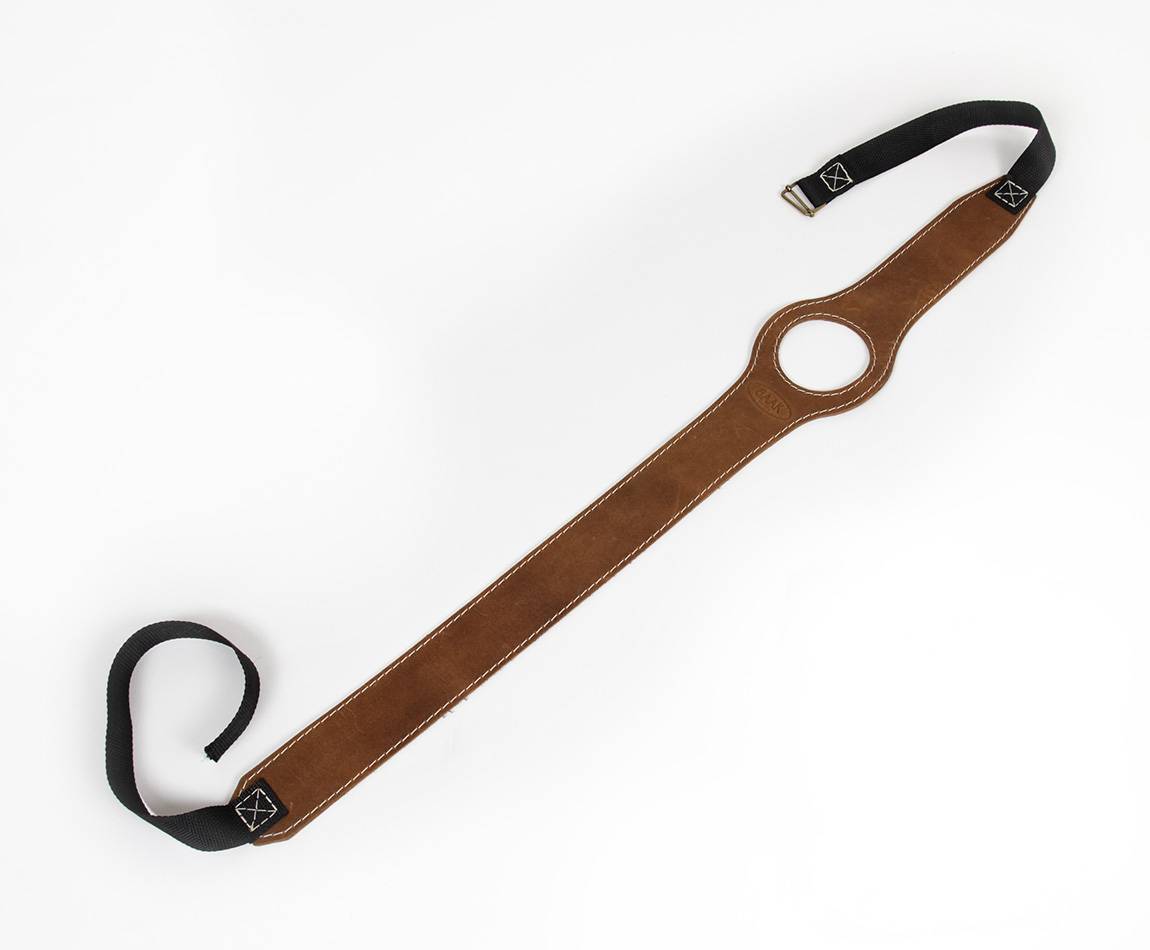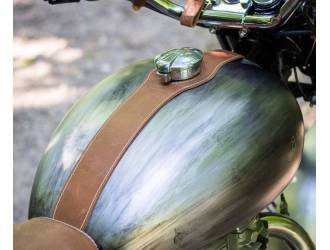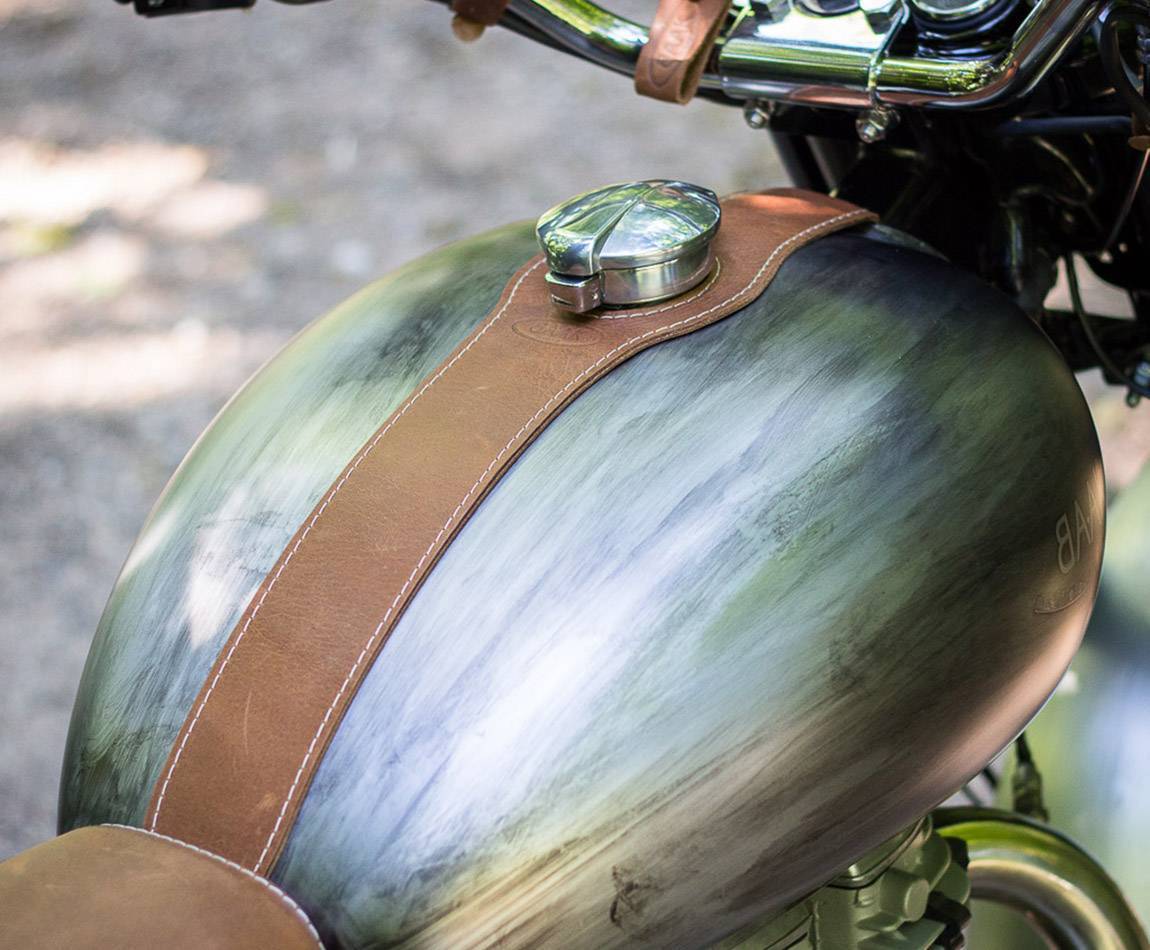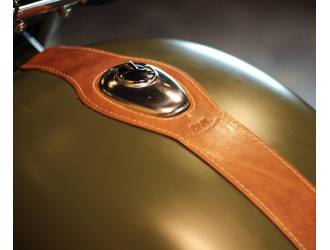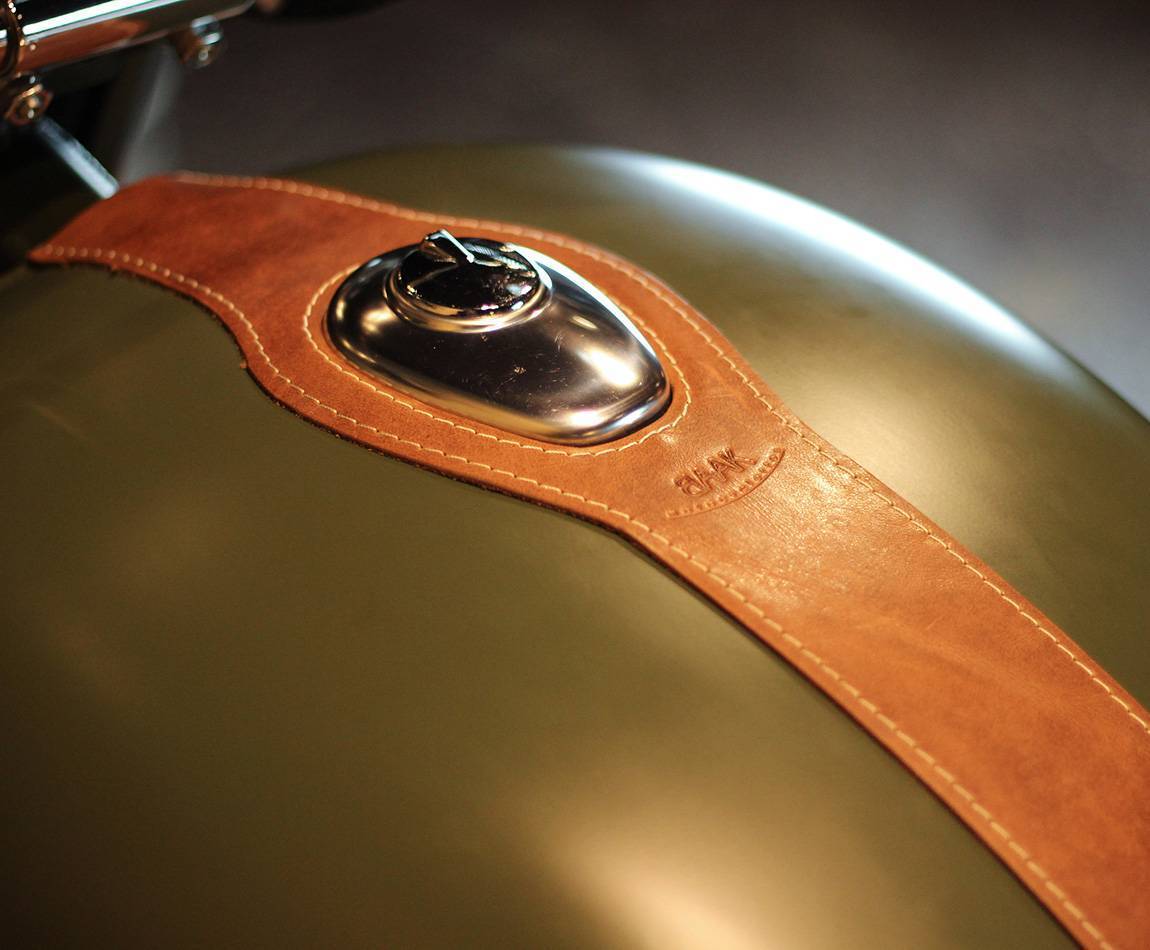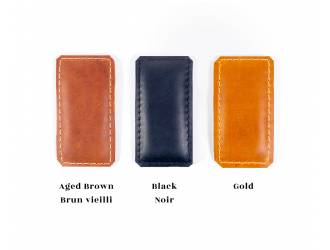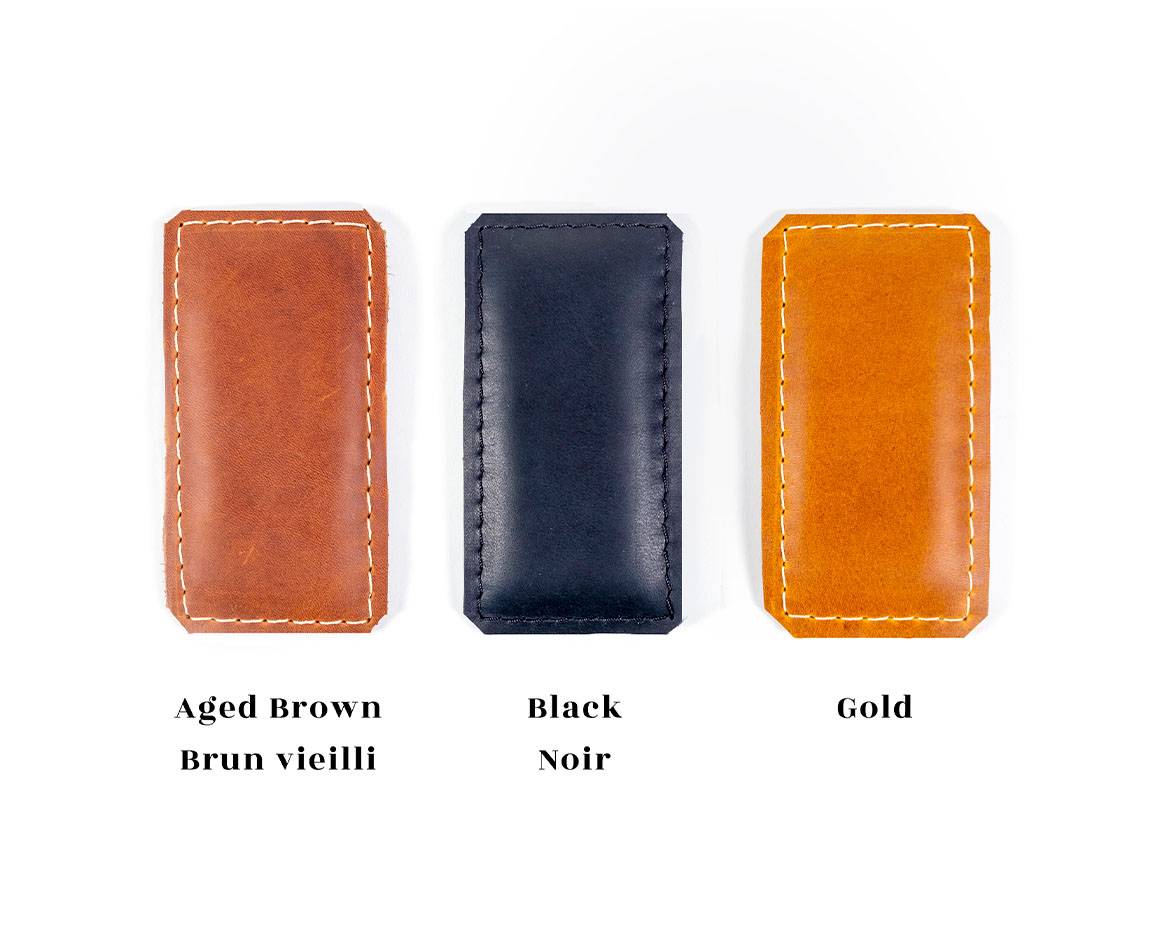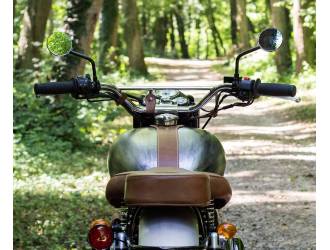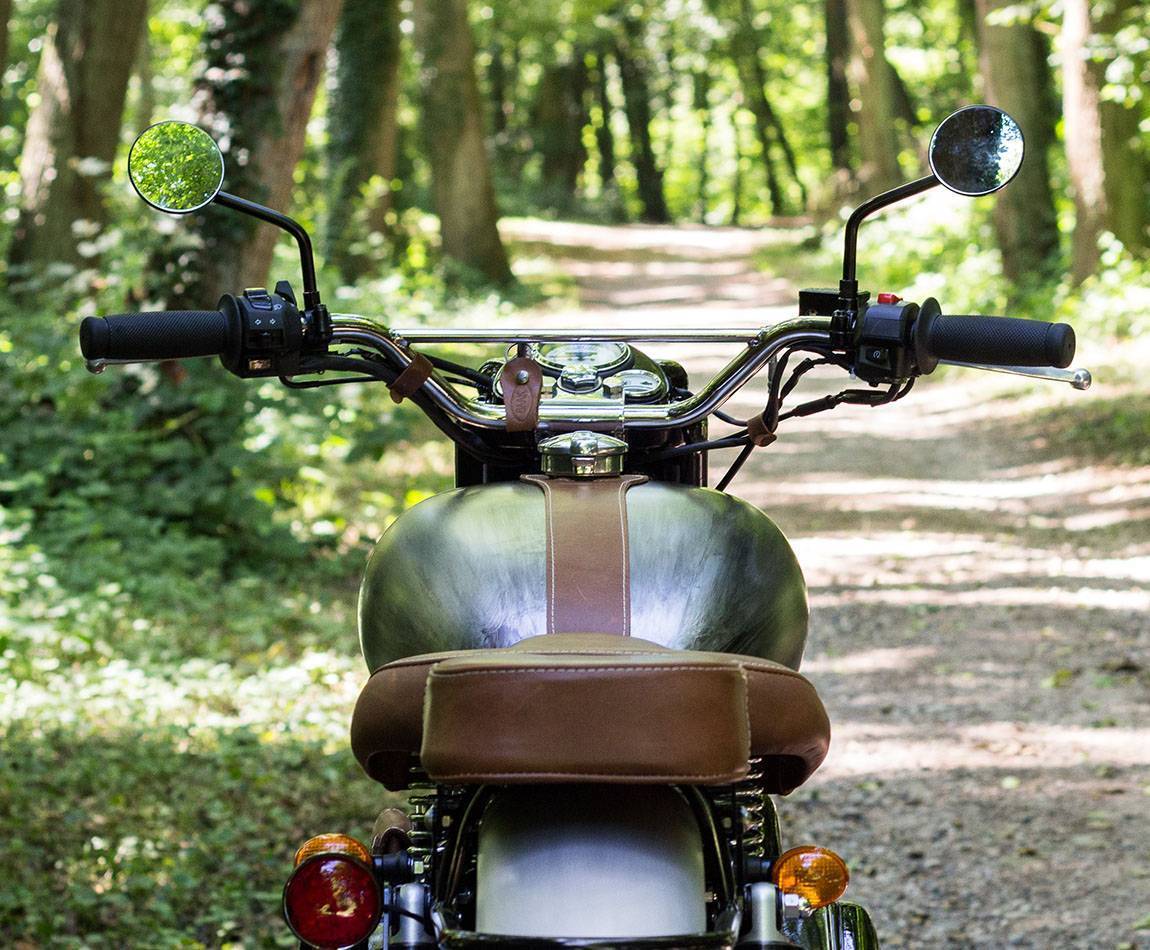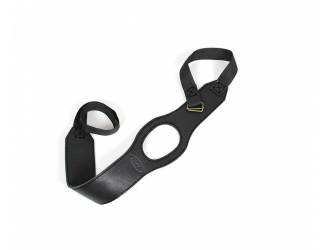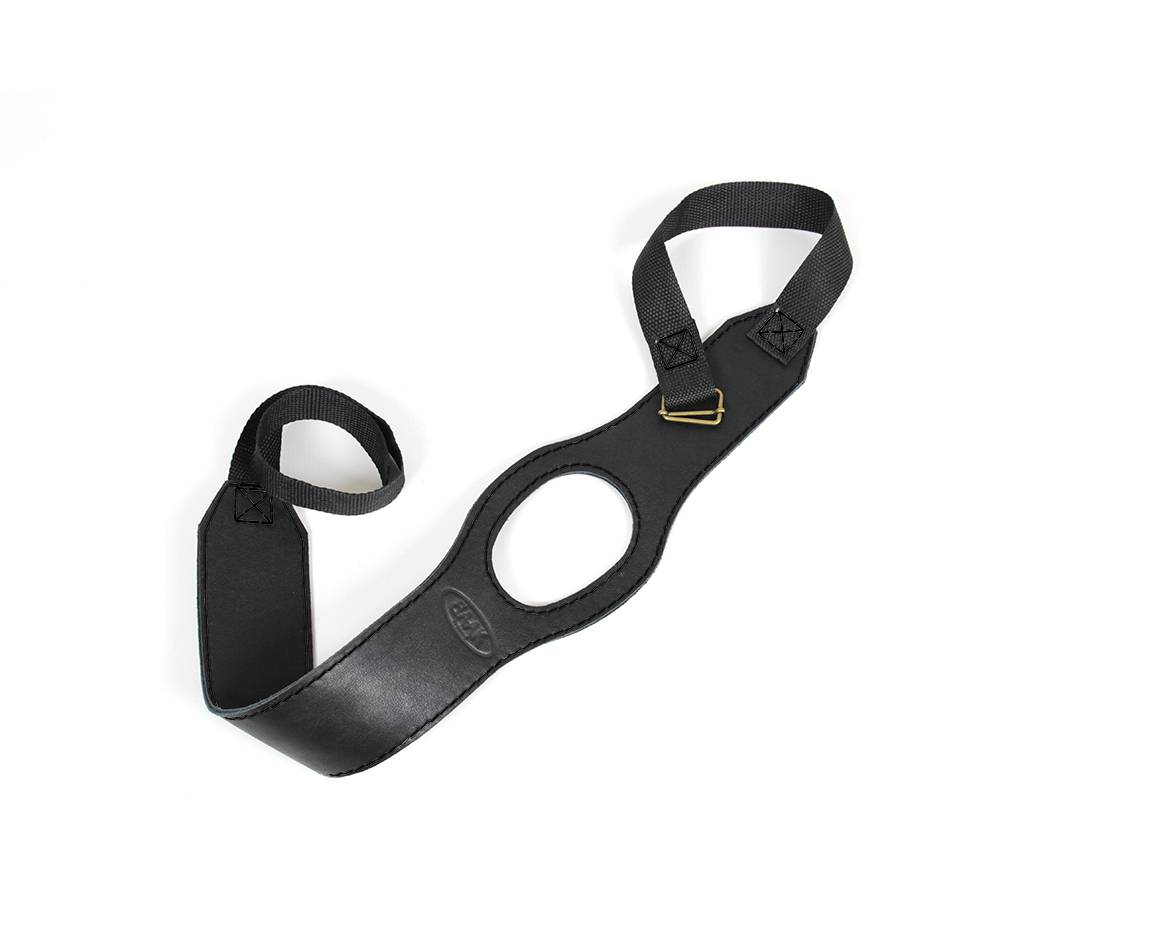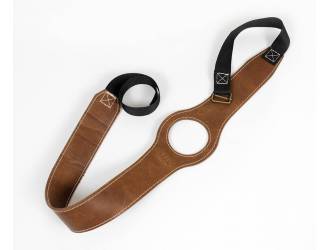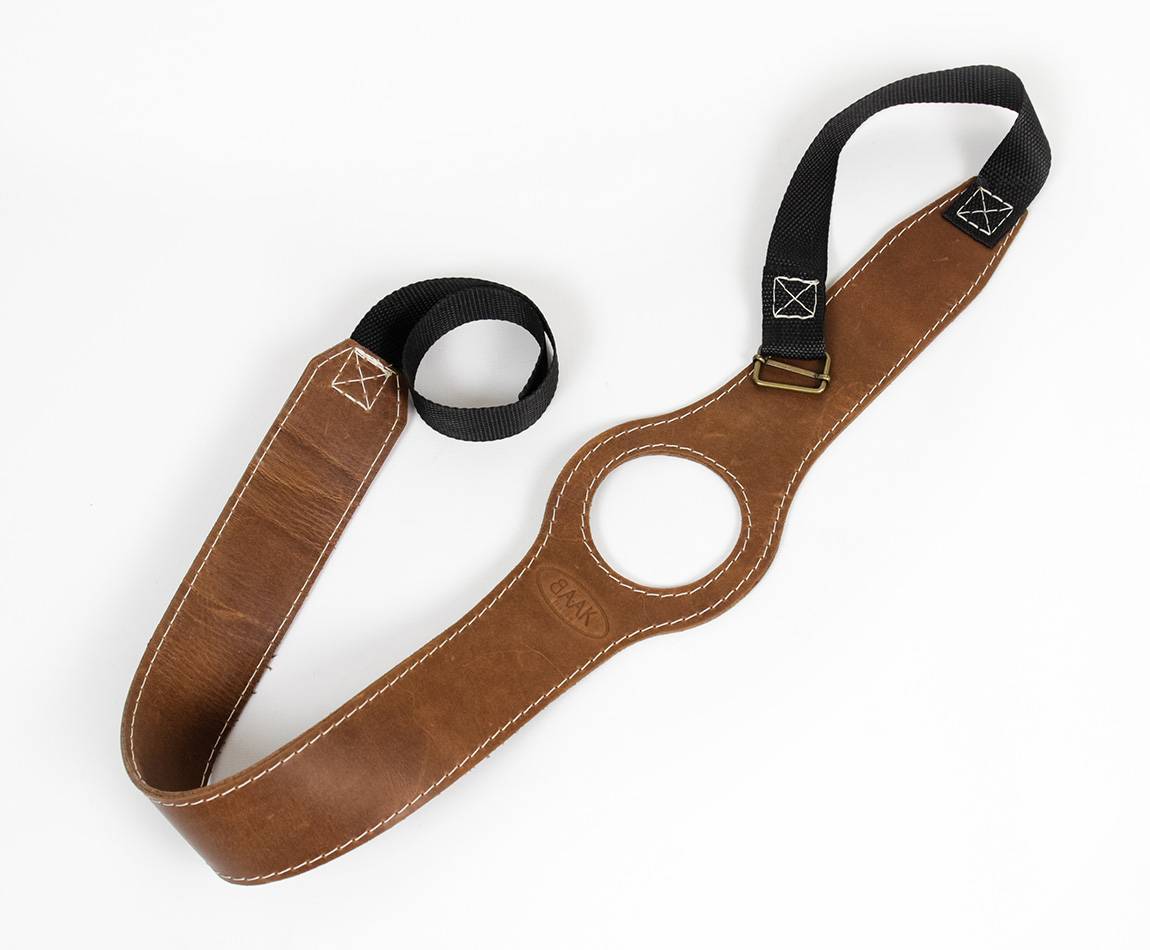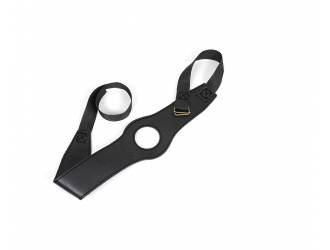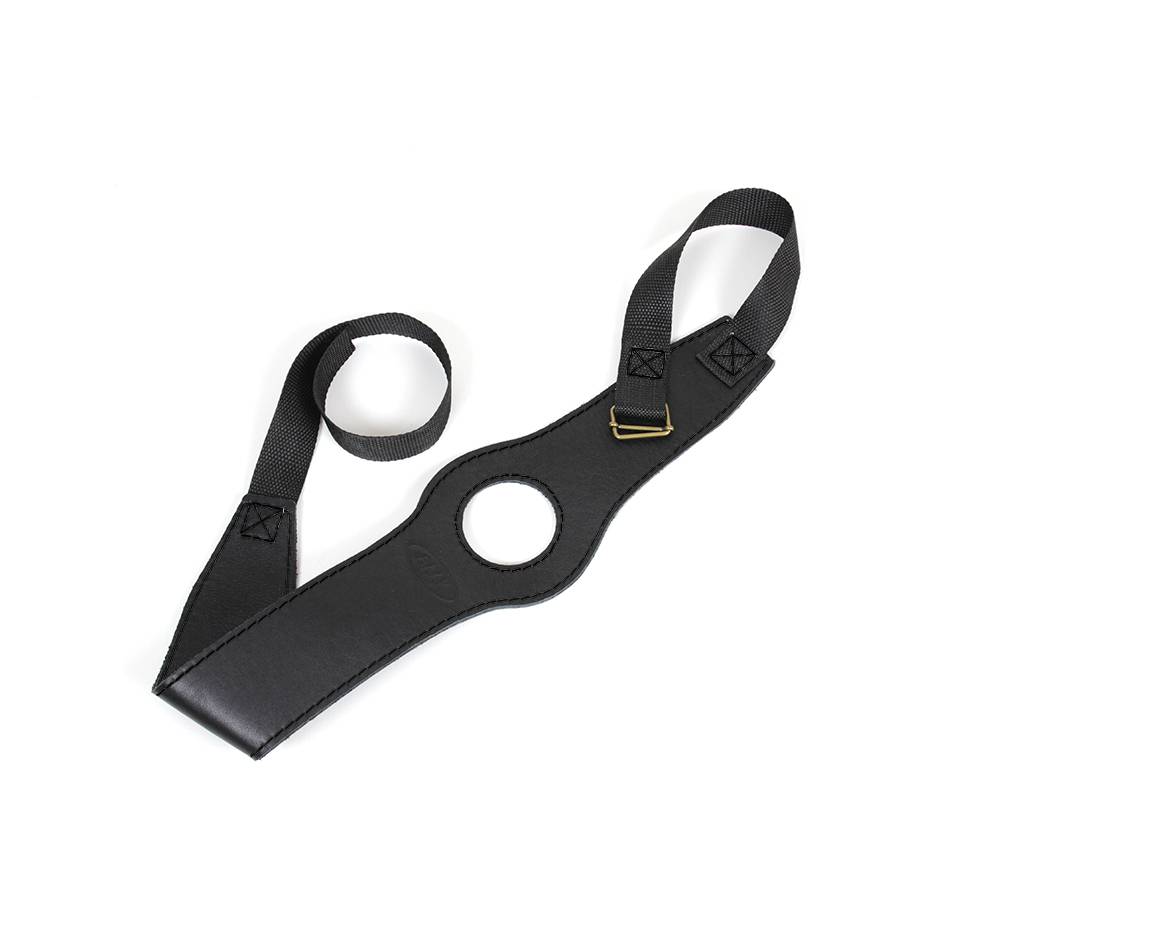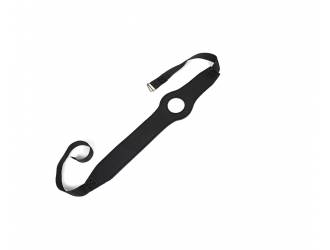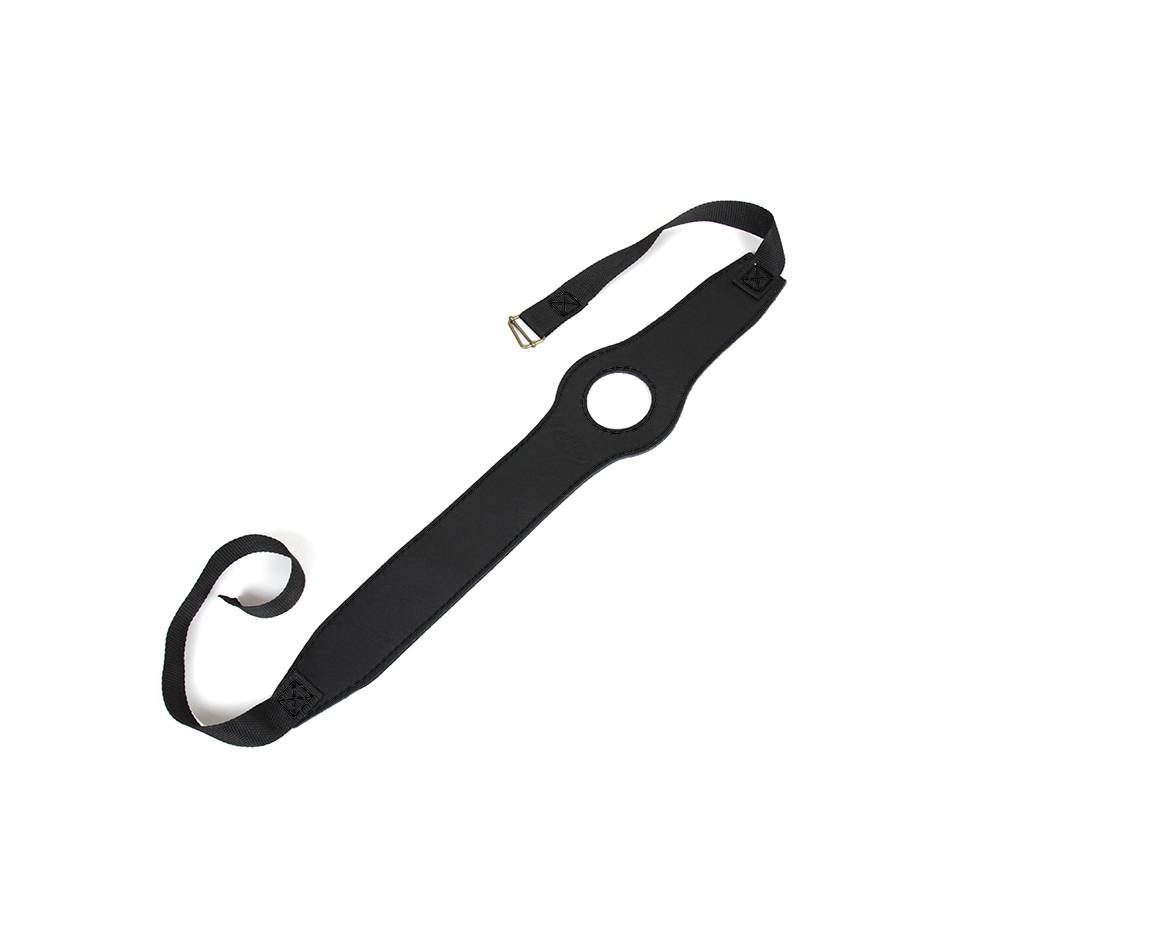 Leather gas tank strap for Royal Enfield
Leather gas tank strap / belt for Royal Enfield Bullet and Classic 500 (Euro IV and pre-Euro IV), Continental GT 535 and Interceptor / Continental GT 650. It gives a distinguished classic look to your motorcycle and protects your gas tank from scratches. The hole around the gas tank cap will be different depending on the model of motorcycle you choose.
Handcrafted at our workshop, it's available in black, aged brown and gold leather colors so it perfectly suits your motorcycle. It's adjustable thanks to strap and a simple steel buckle, and easy to assemble on the bike.
Made in France
Not compatible with Royal Enfield Bullet and Classic 500 EURO V.
Description
This strap is handcrafted at our workshop, using the same leather as the one used on our seats. One BAAK Motocyclettes logo is pressed on the top of the strap. This part will not damage your Royal Enfield gas tank. It's lined up with 2 leather layers to keeps a good stiffness around your gas tank cap.
Depending on the weather conditions of your country, an intensive exposure to the sunlight requires to regularly maintain your leather goods. We recommend the use of our Leather care cream.