Leather cell phone mount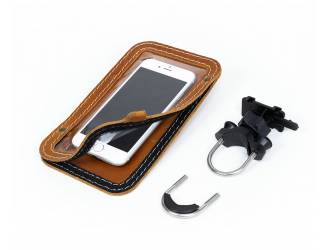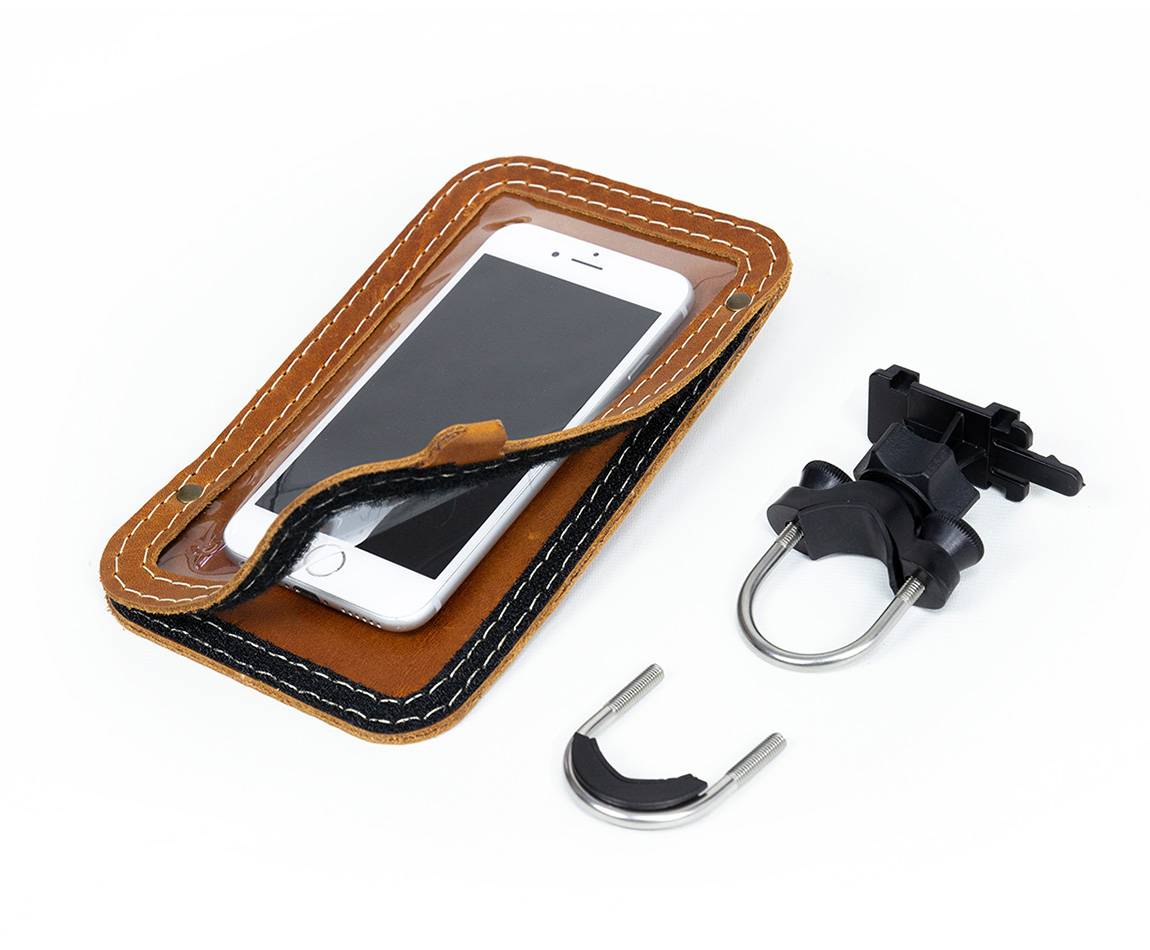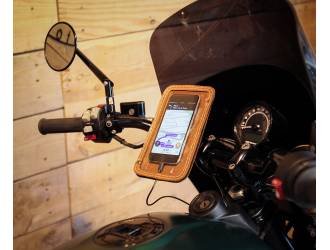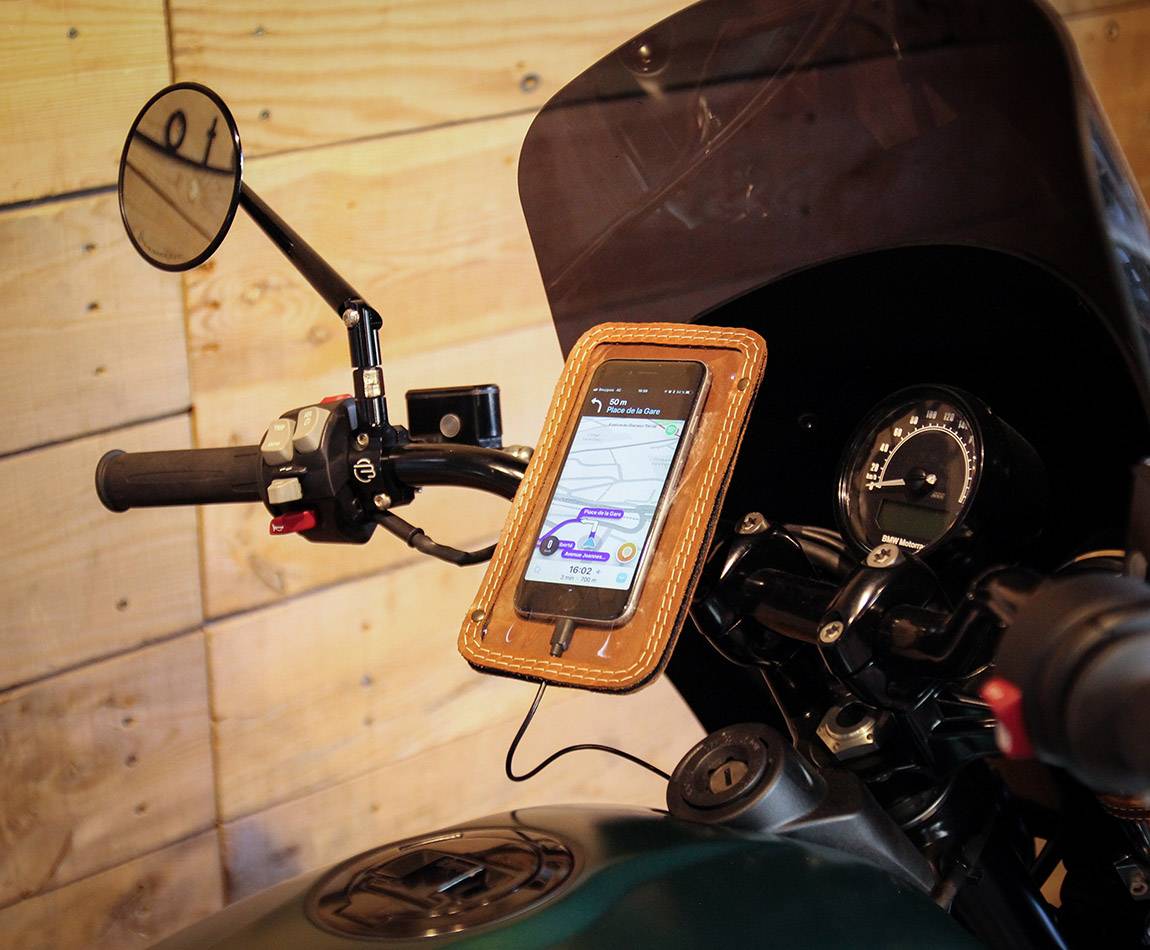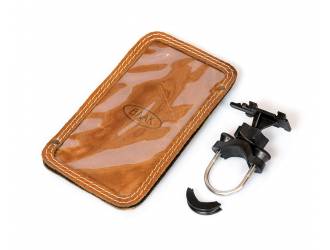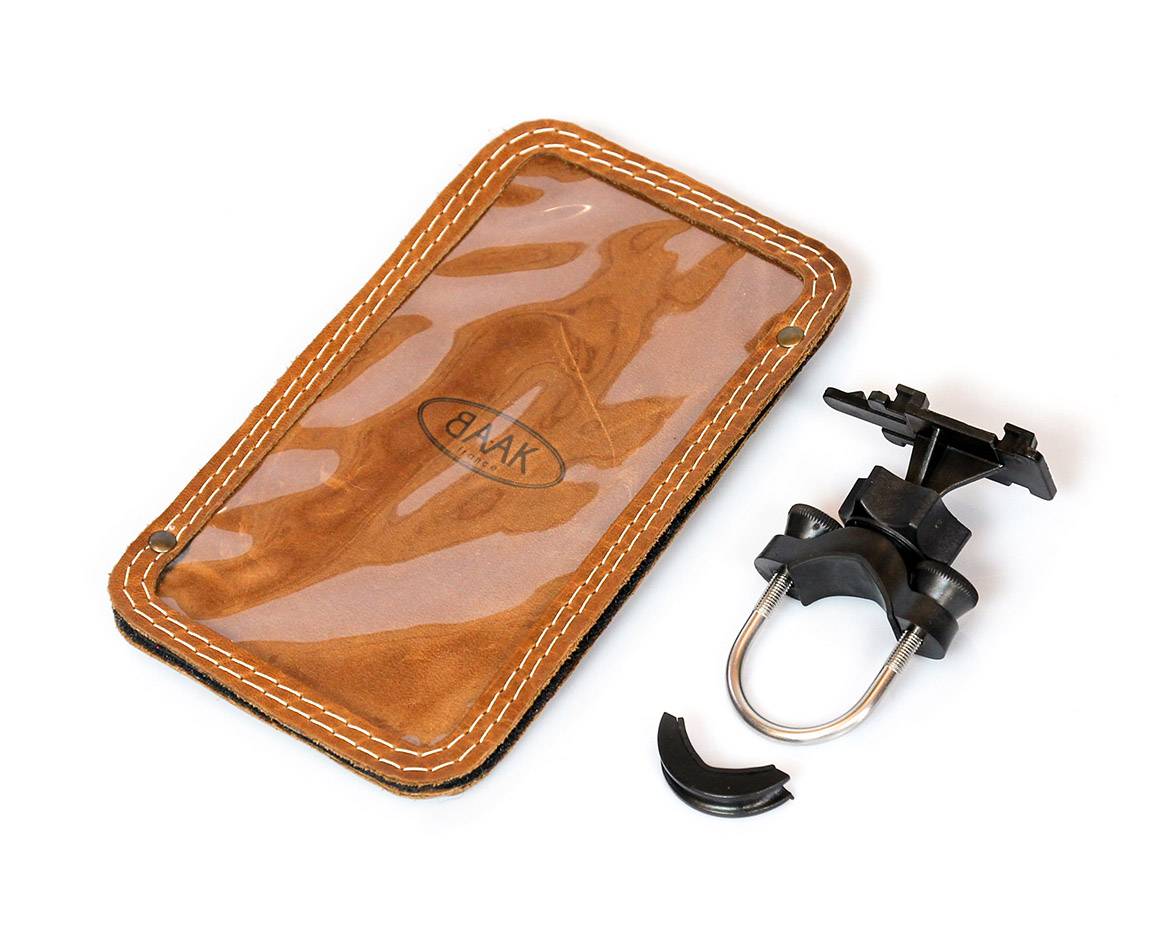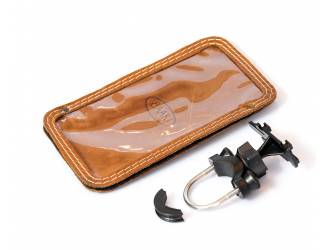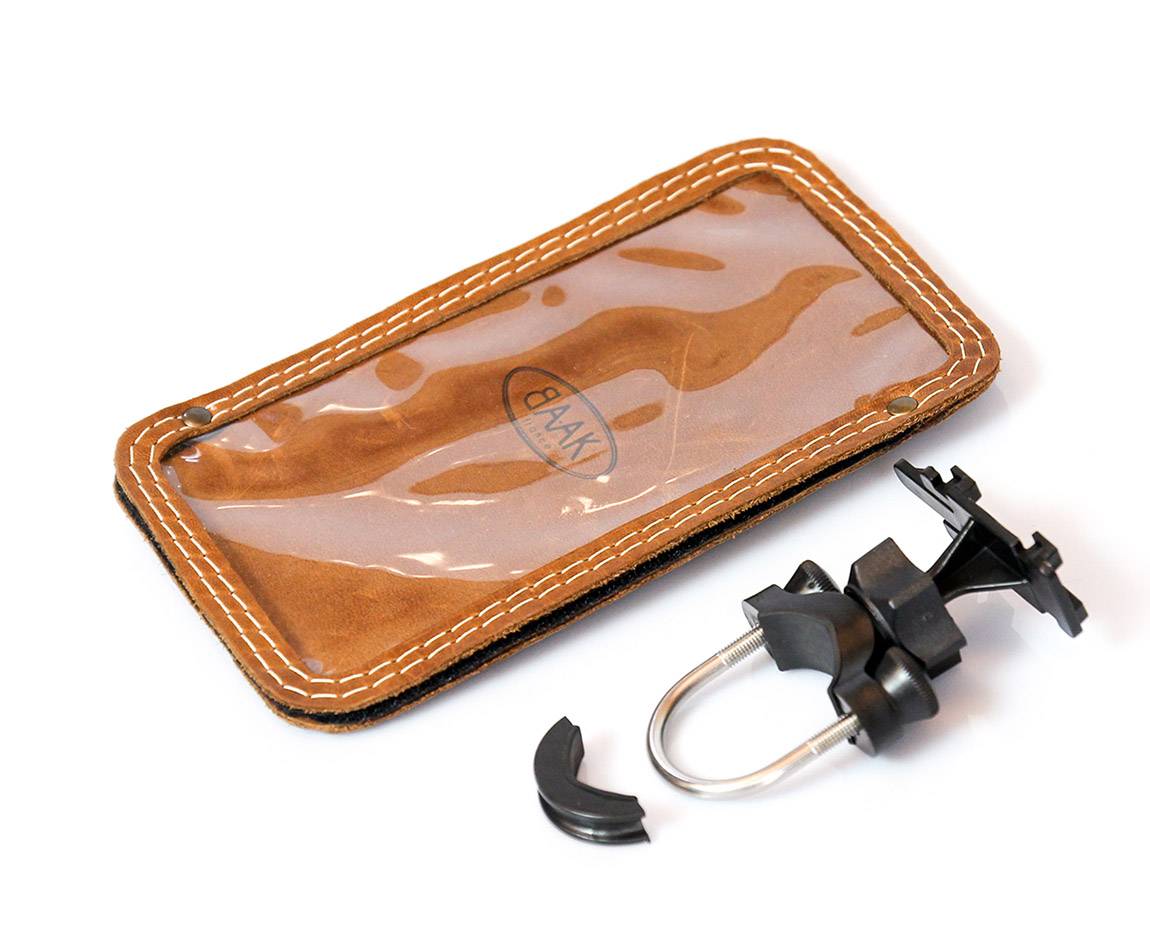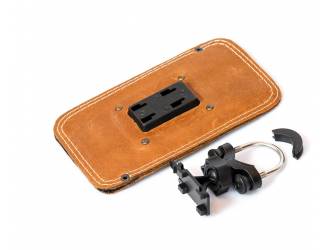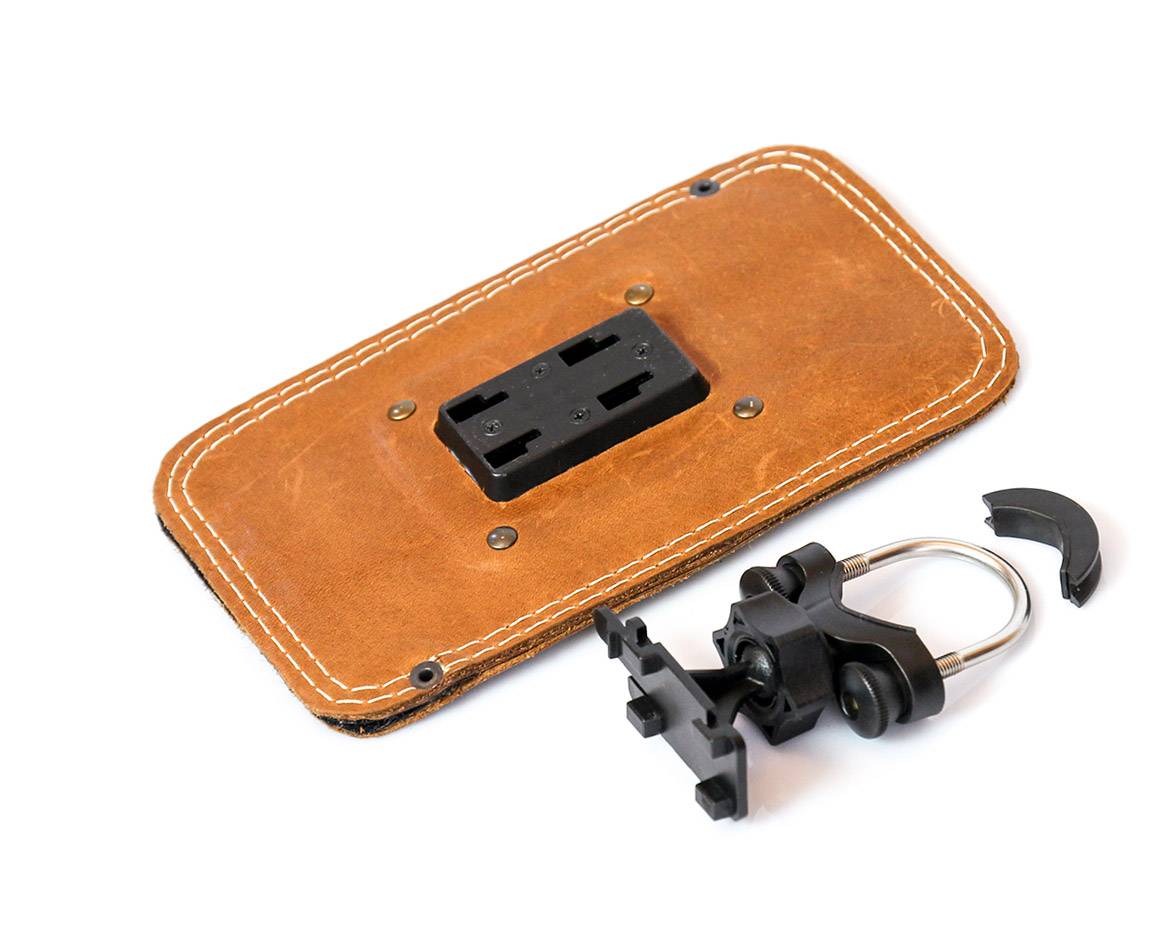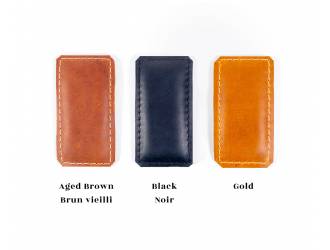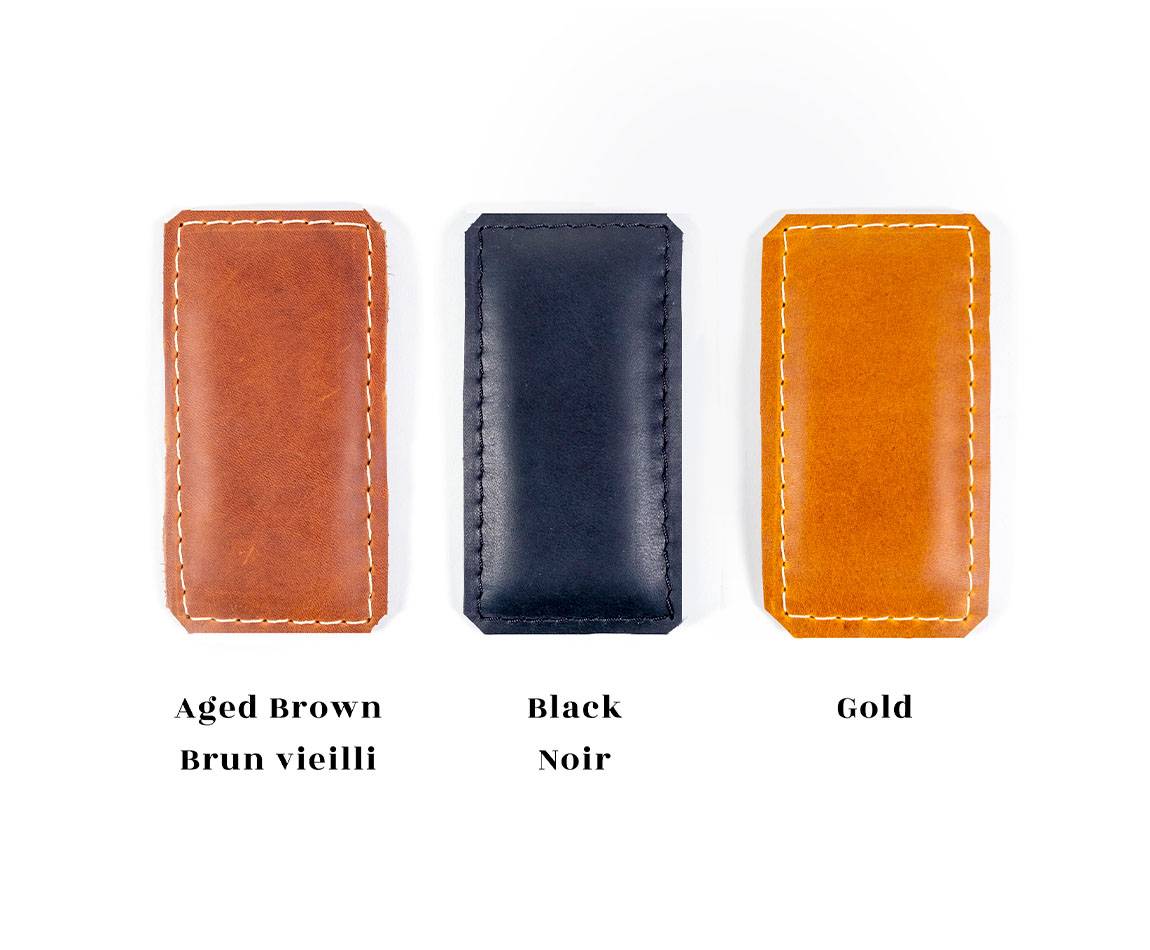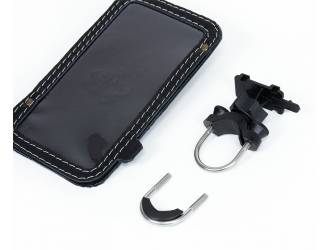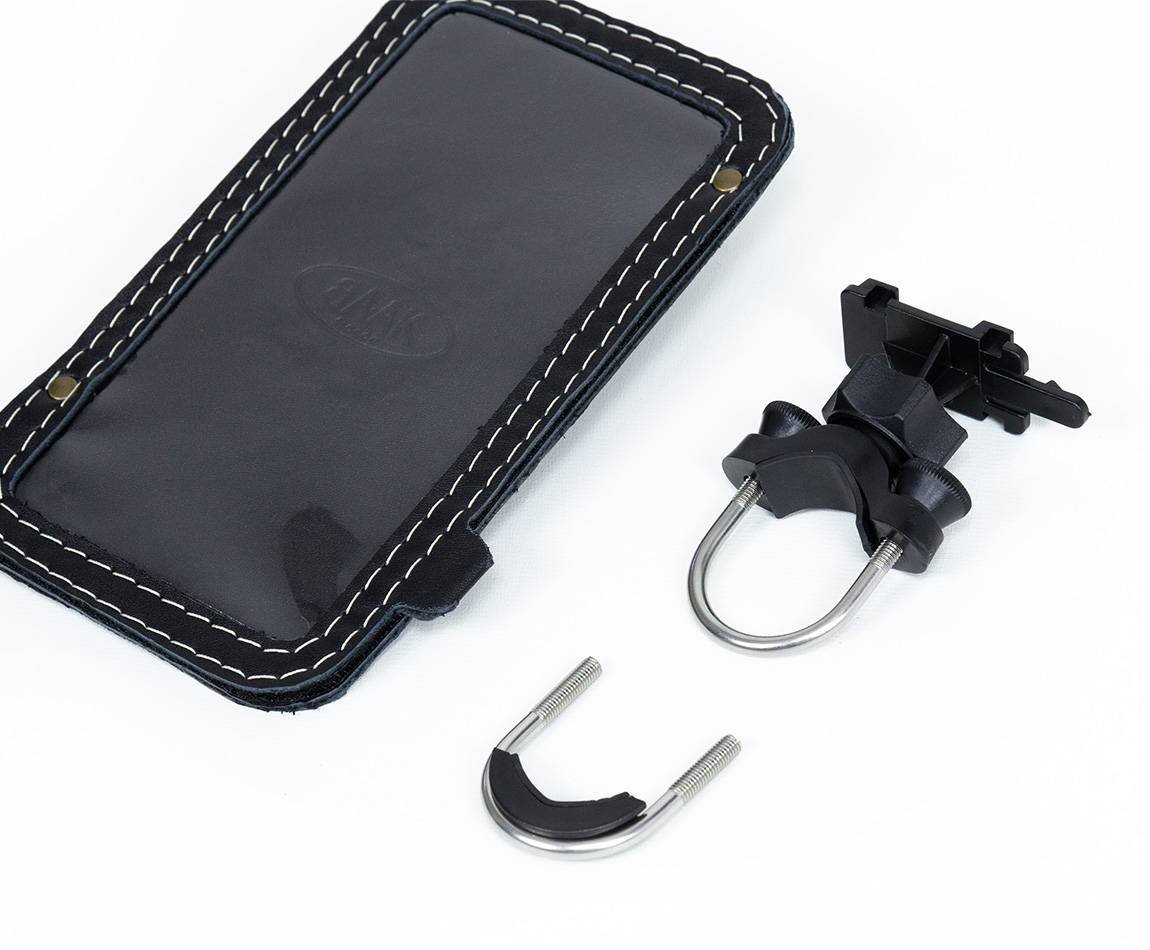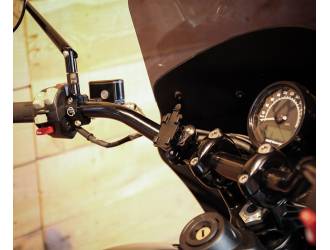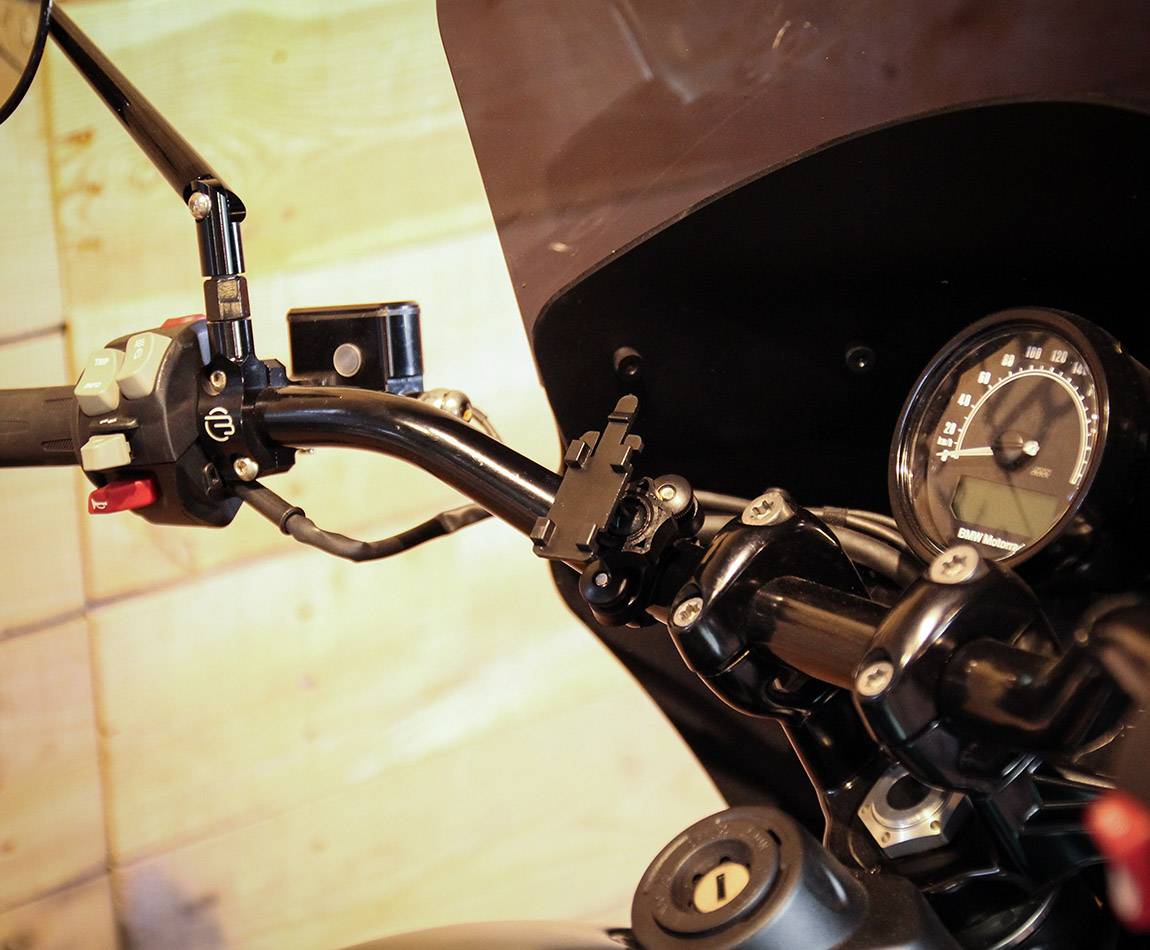 Leather cell phone mount
Universal cell phone holder made out of leather. This tiny bag is designed to be assembled on your motorcycle handlebar. It enables you watch and use your smartphone while riding has its front transparent surface is touch sensitive. It gets closed thanks to a velcro that makes it easy to connect the phone cable while riding.
Available in Aged brown, Black, Gold genuine leather.
Description
This cell phone mount is suitable for Ø22mm and Ø25,4mm handlebars, the bag is easy to remove. A ball joint enables you adjust the bag inclination.
Measurements of the leather bag: 190mm x 110mm
Measurements of the plastic window: 165mm x 85mm
This part is designed and handcrafted by BAAK team at our workshop in France. Depending on the weather conditions of your country, an intensive exposure to the sunlight requires to regularly maintain your leather goods.