Bobber exhaust for Royal Enfield 650 Interceptor / Continental GT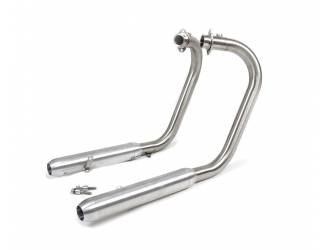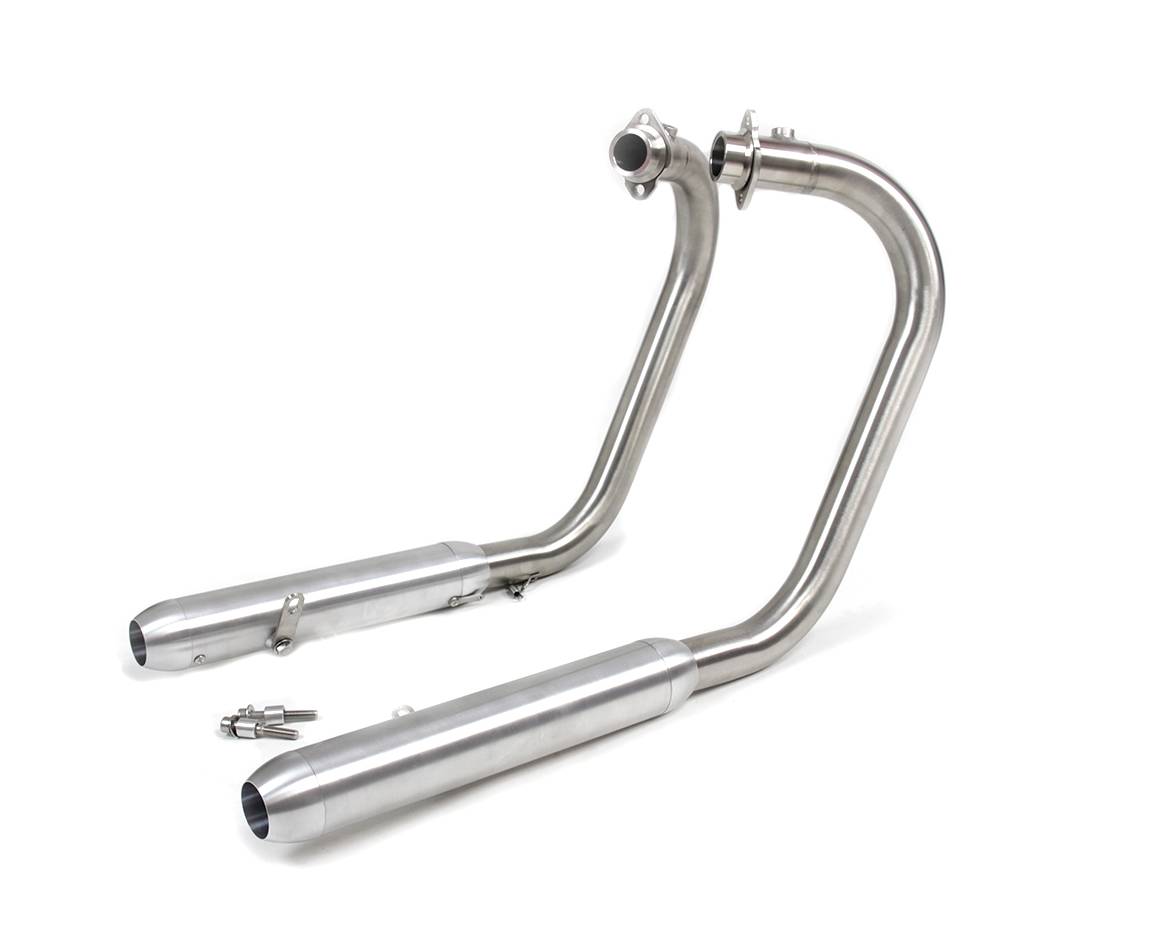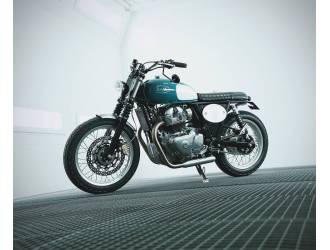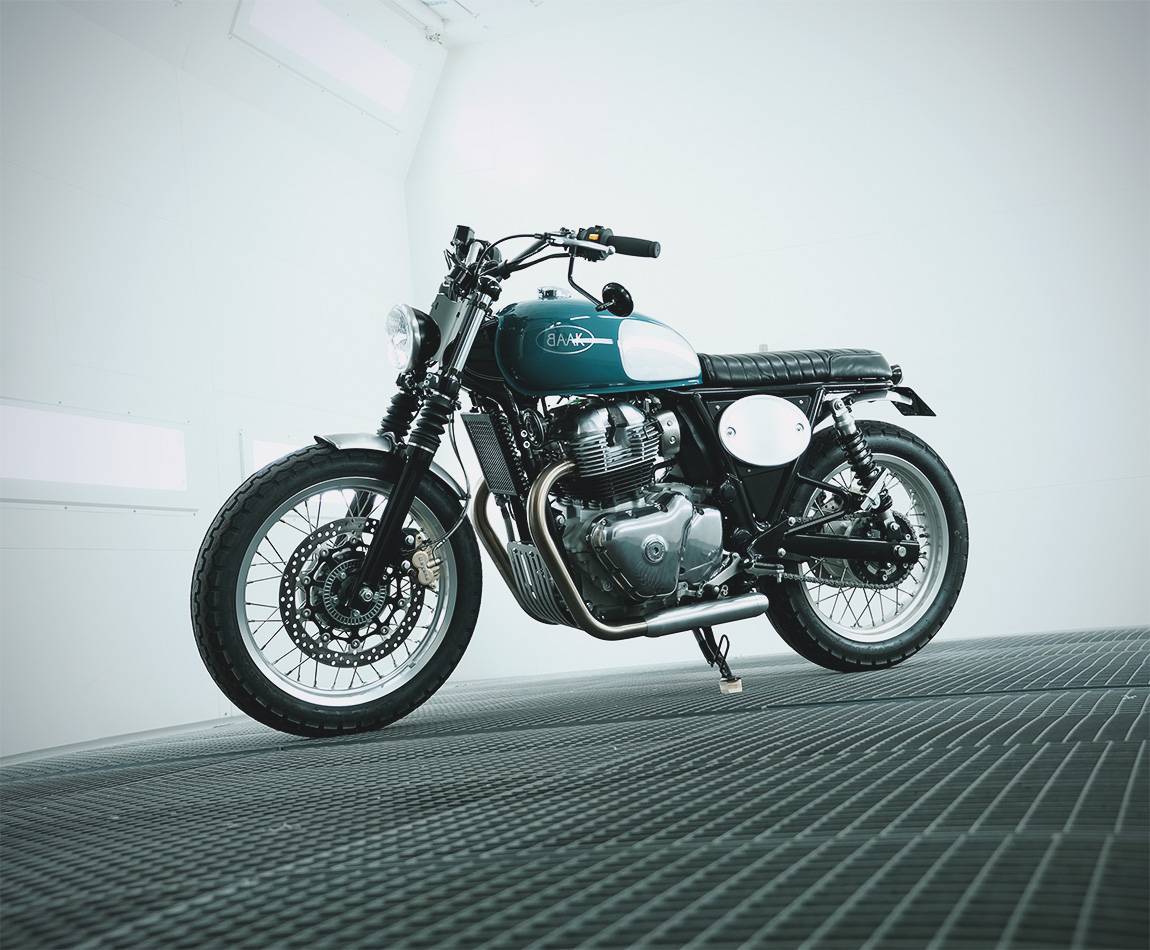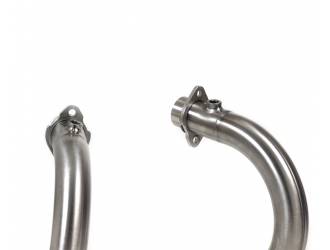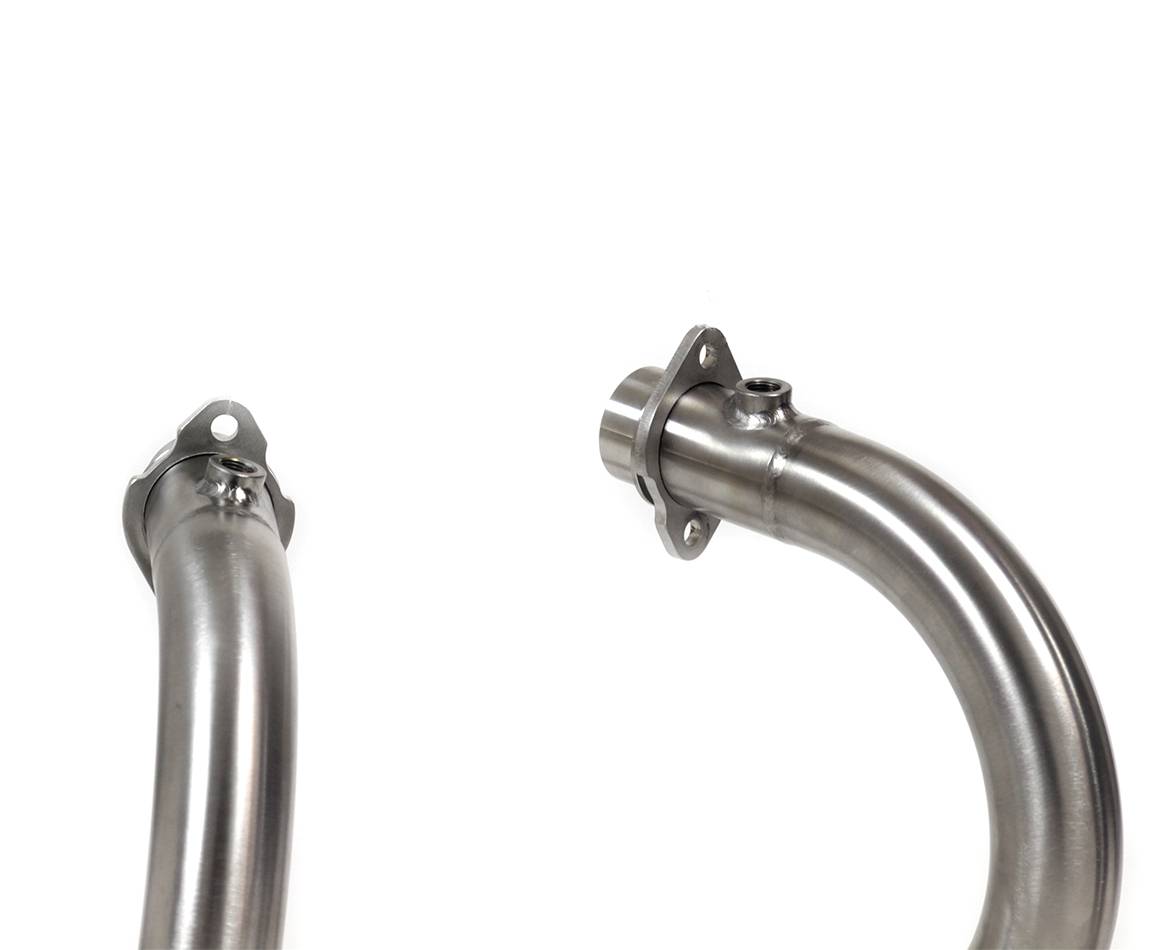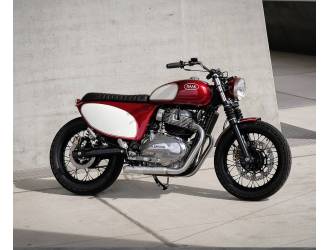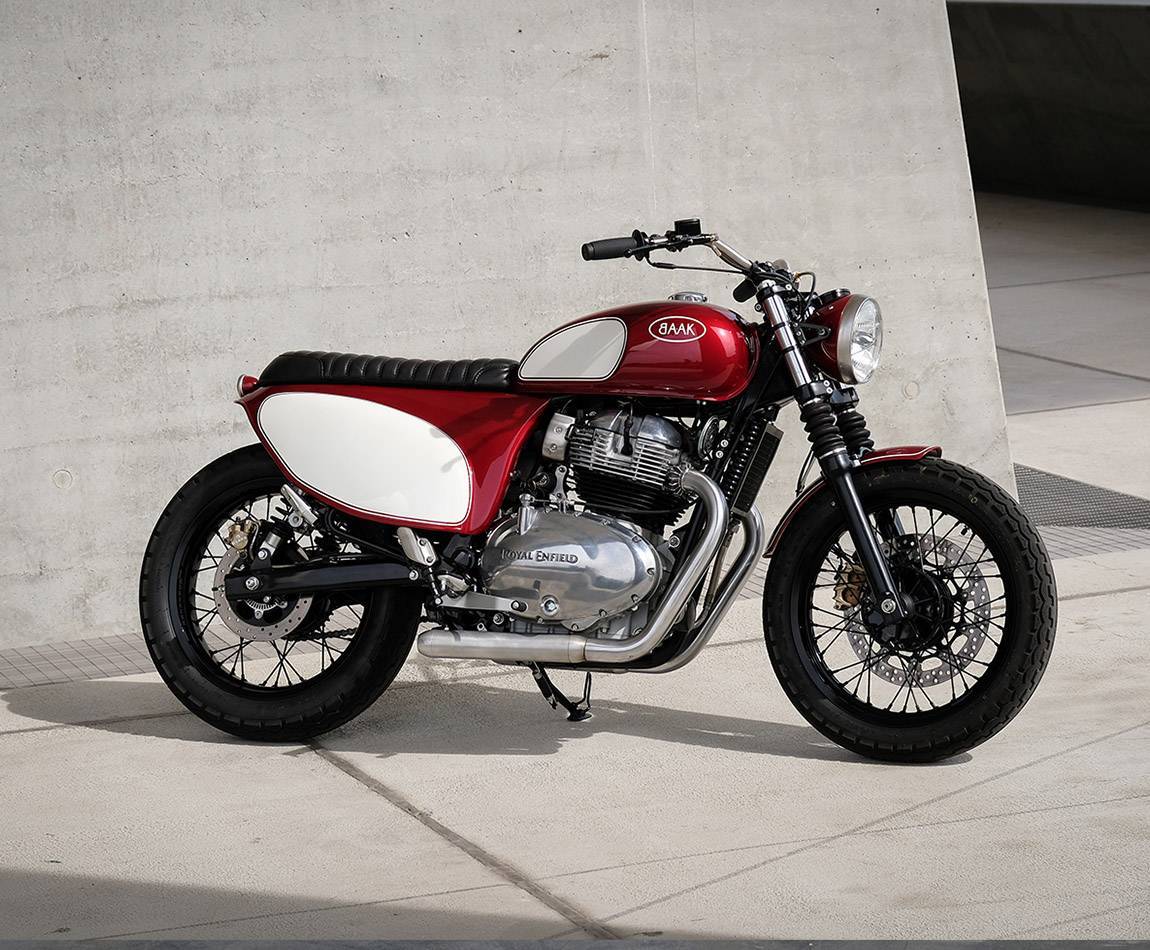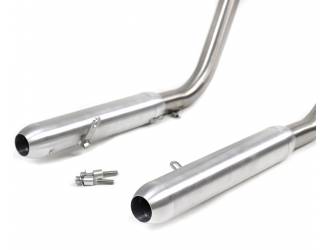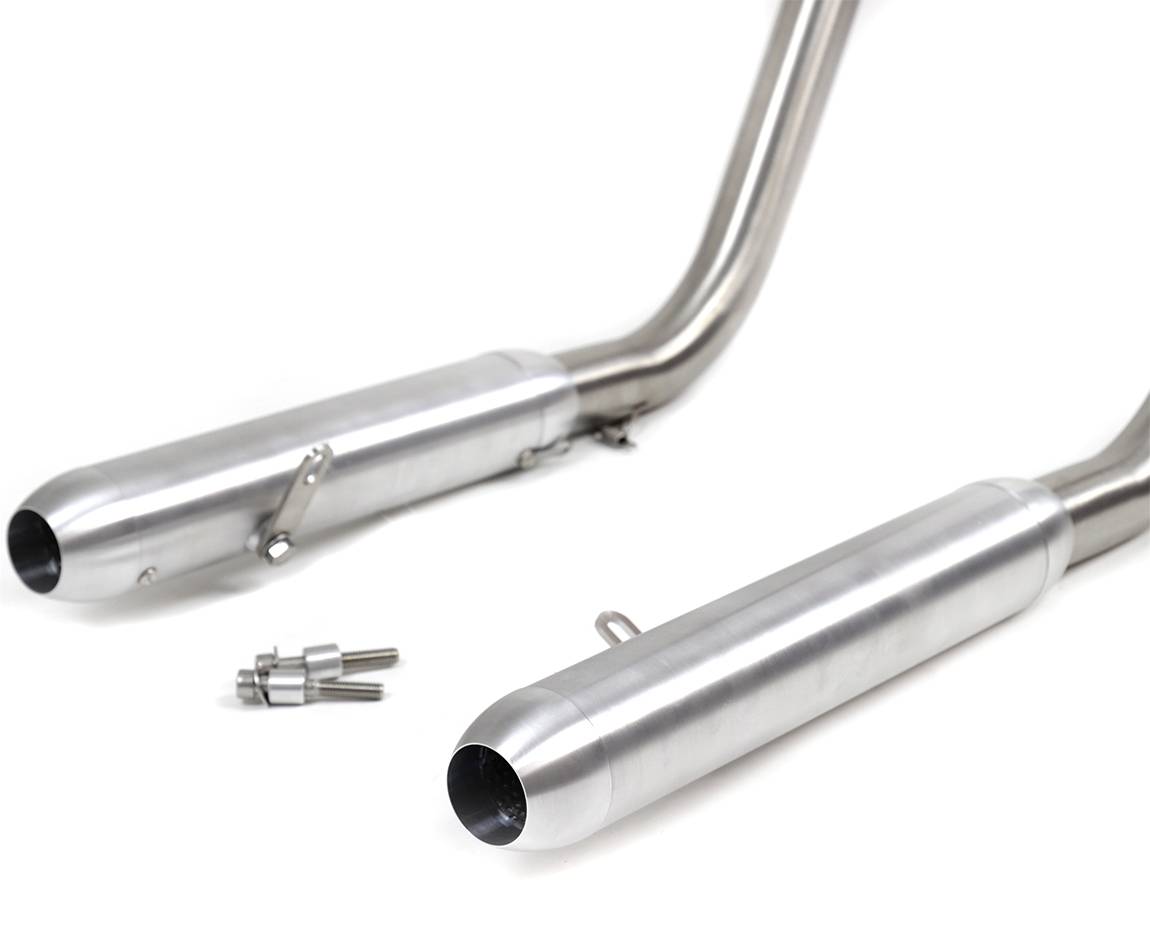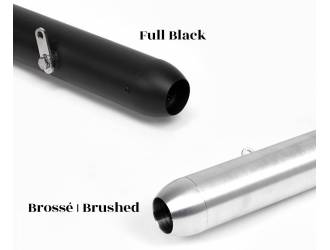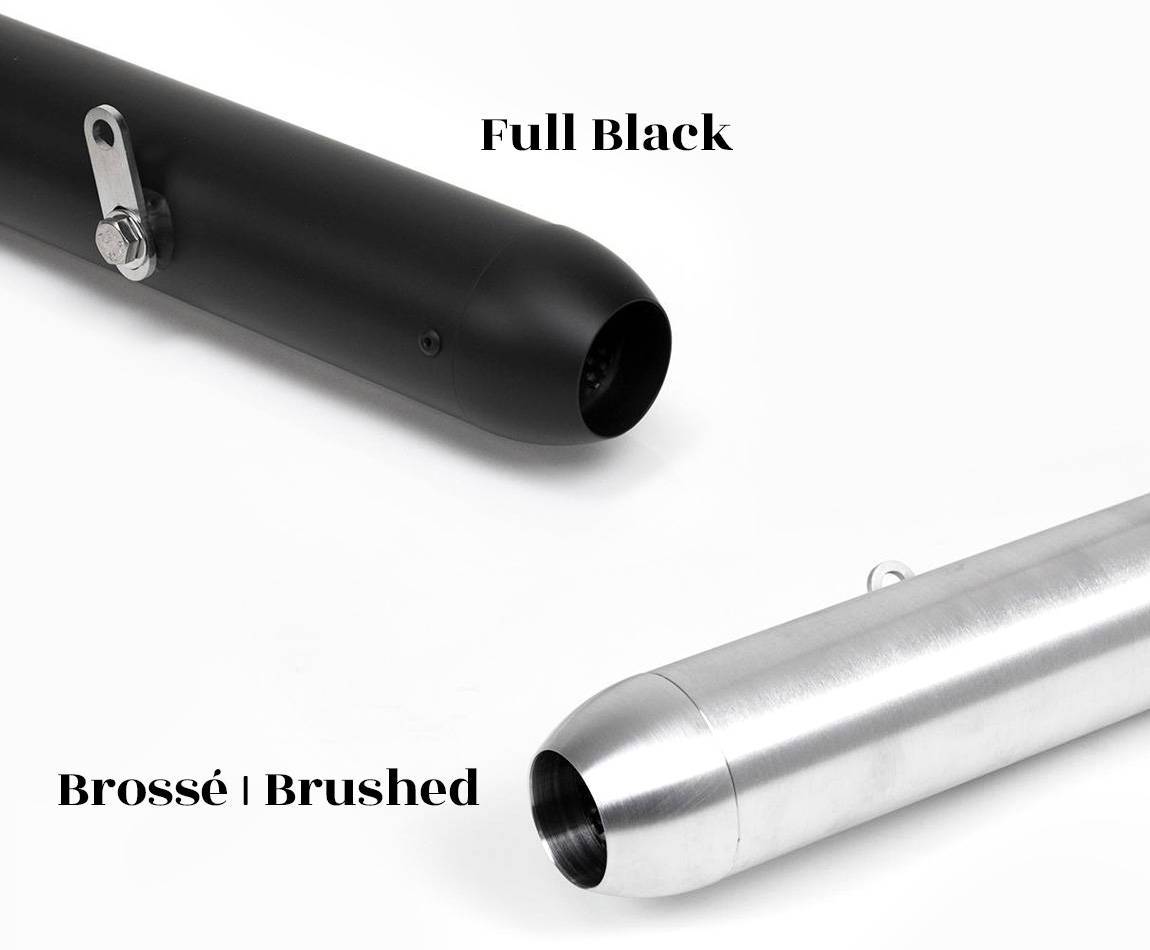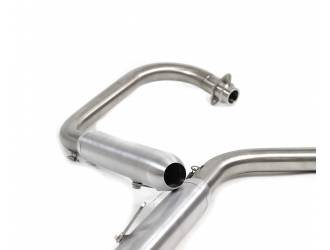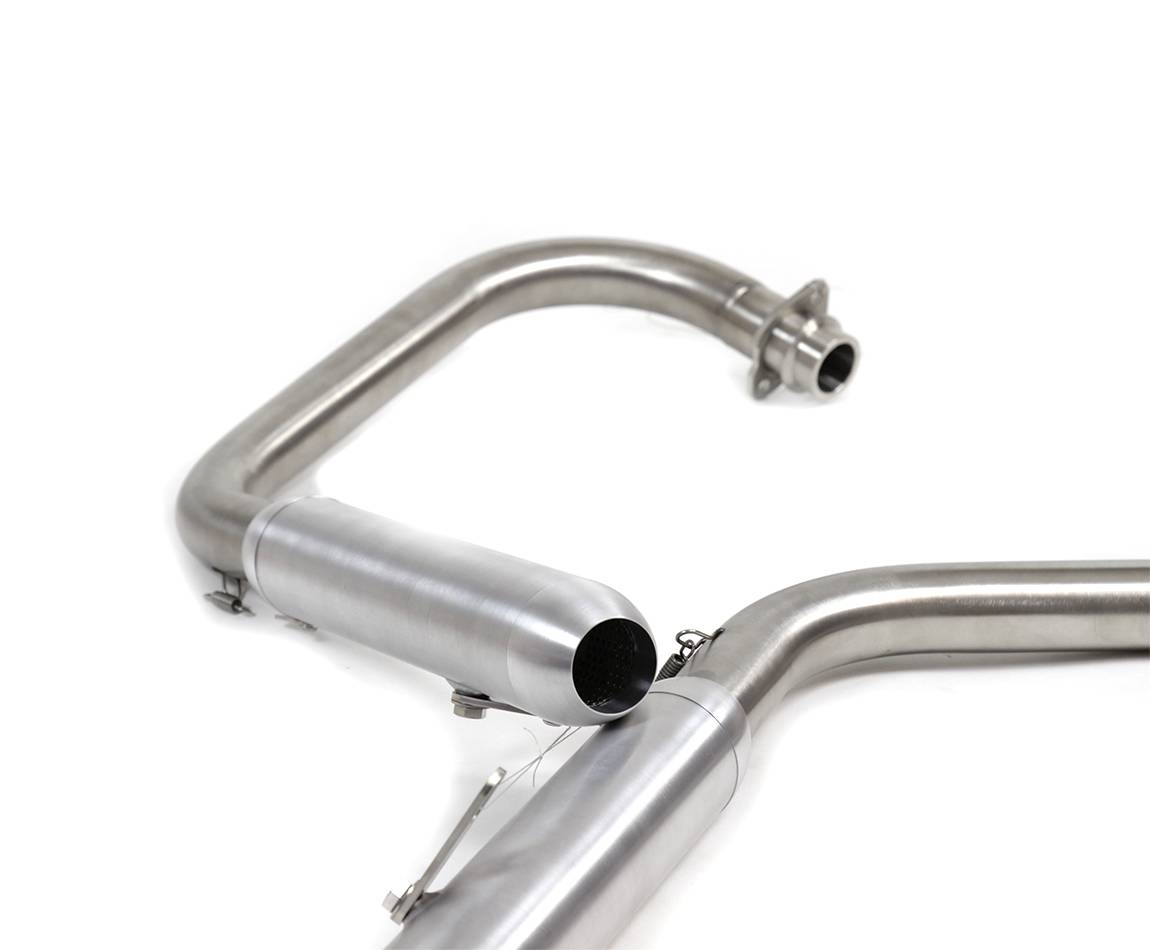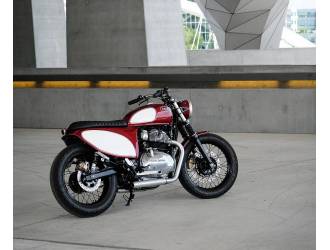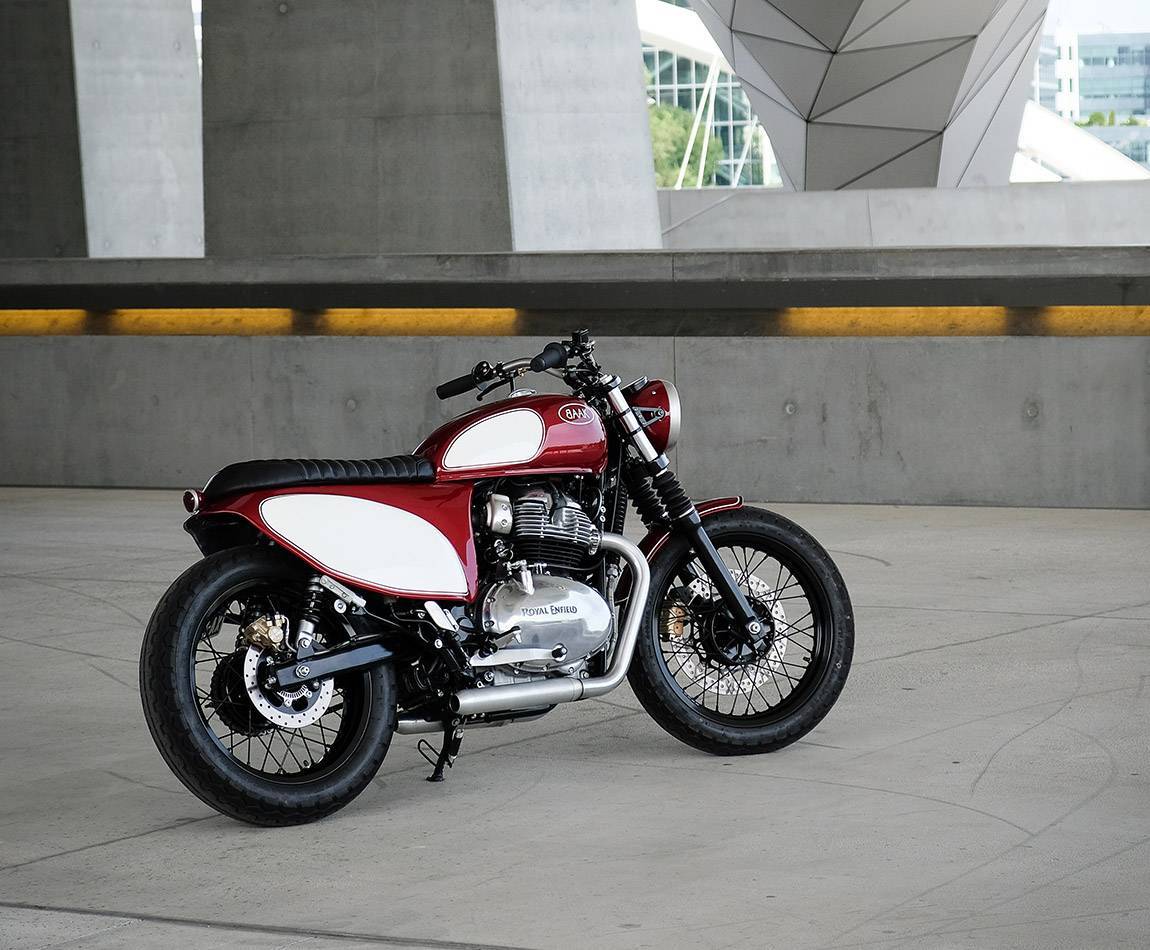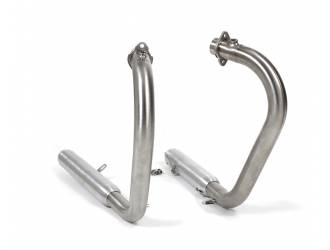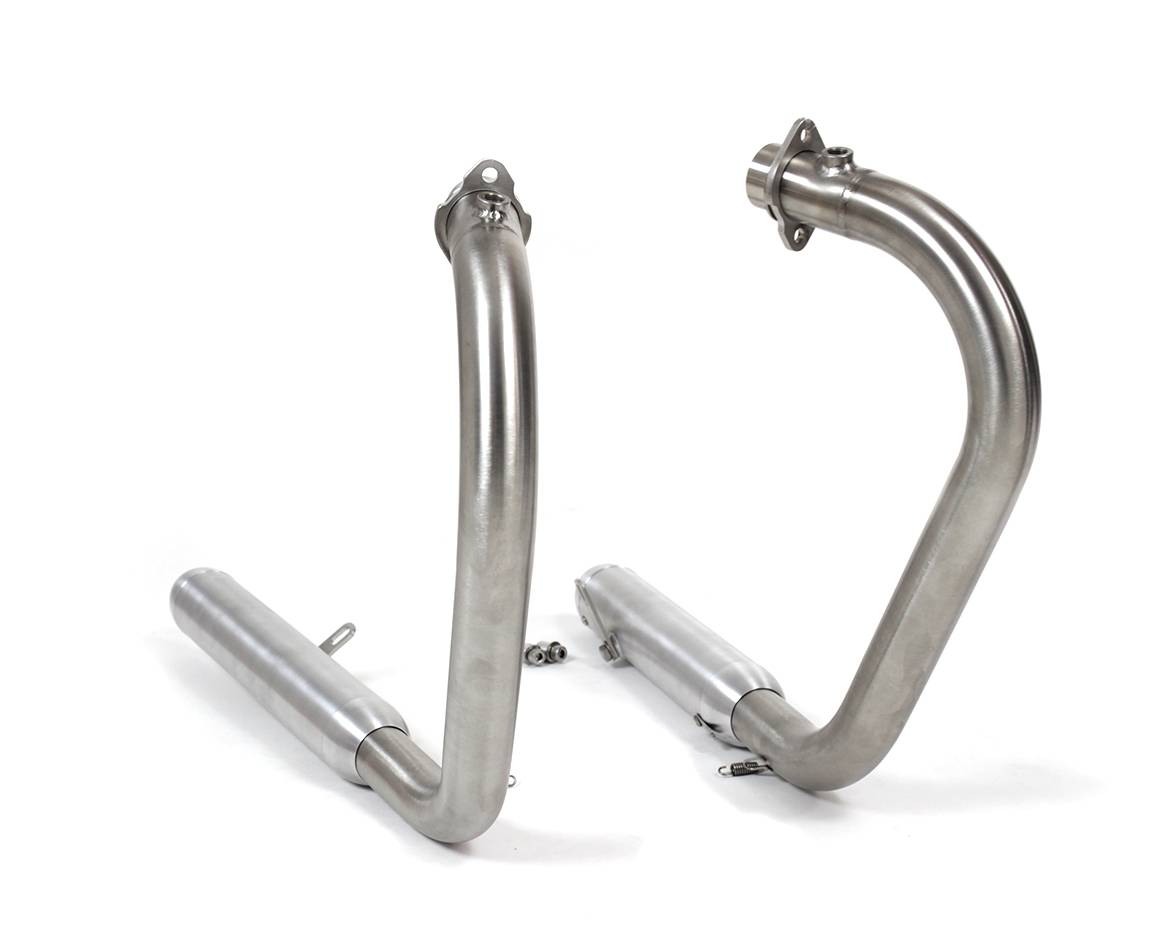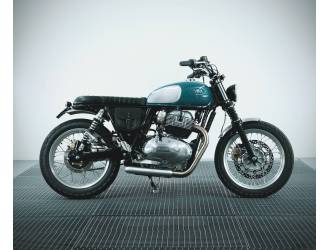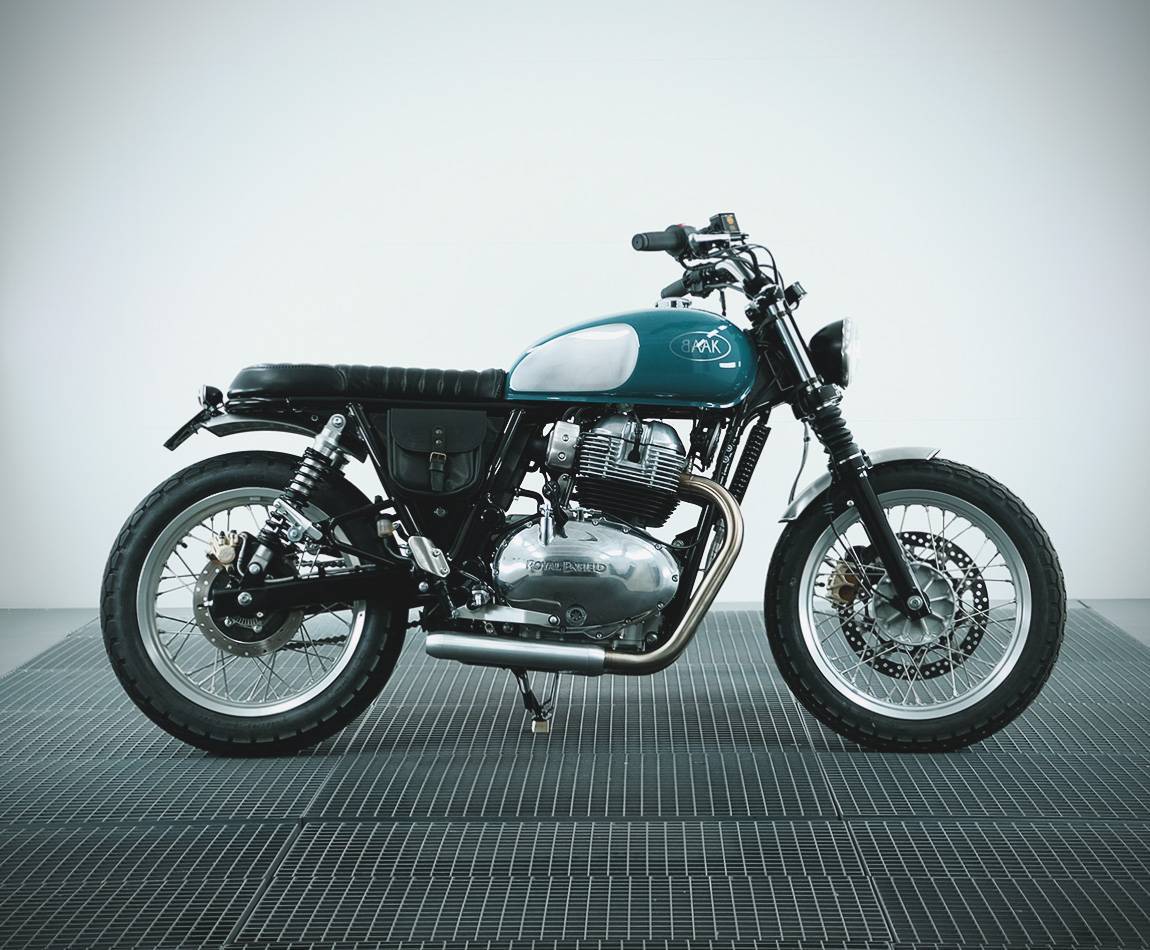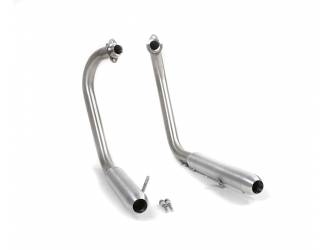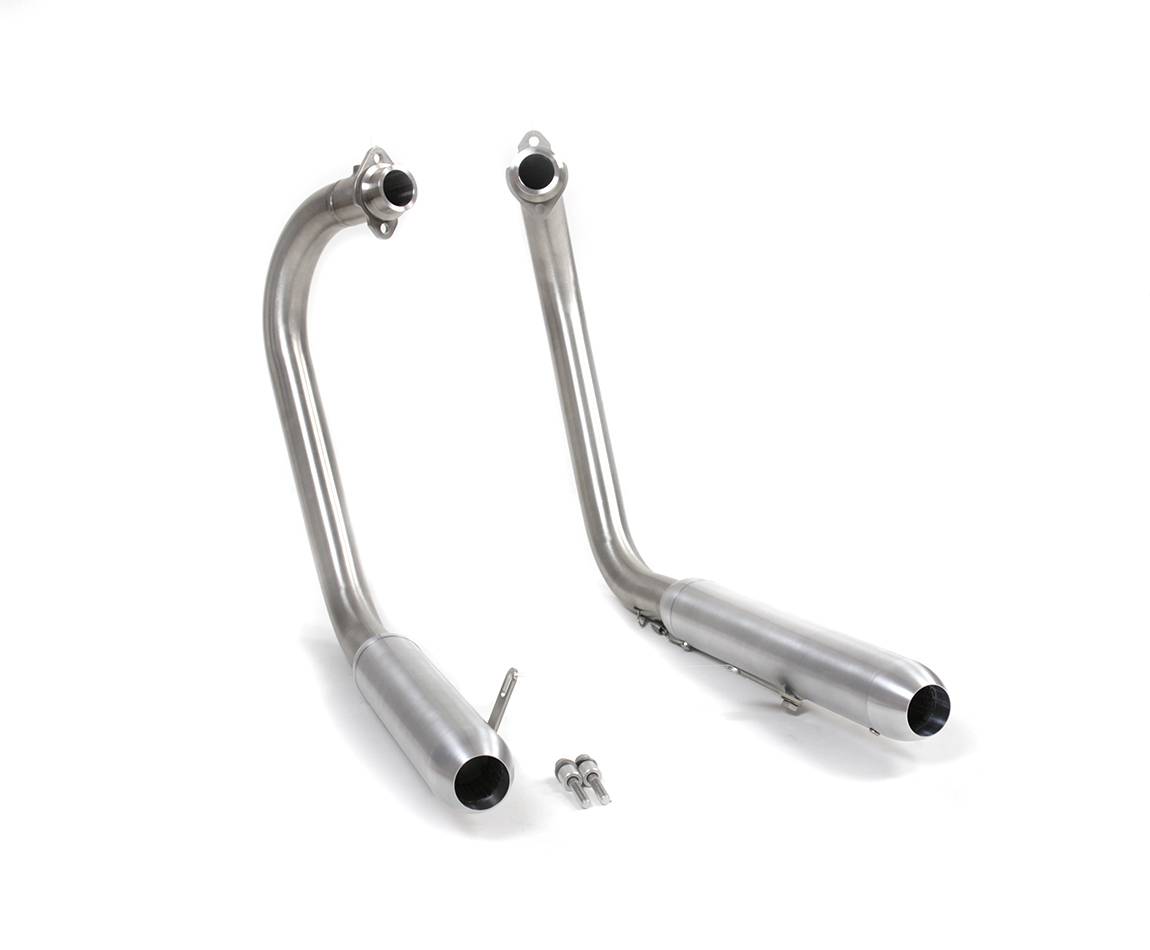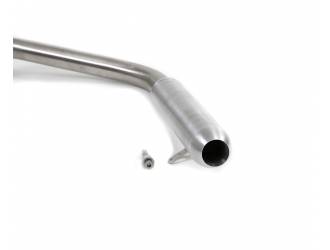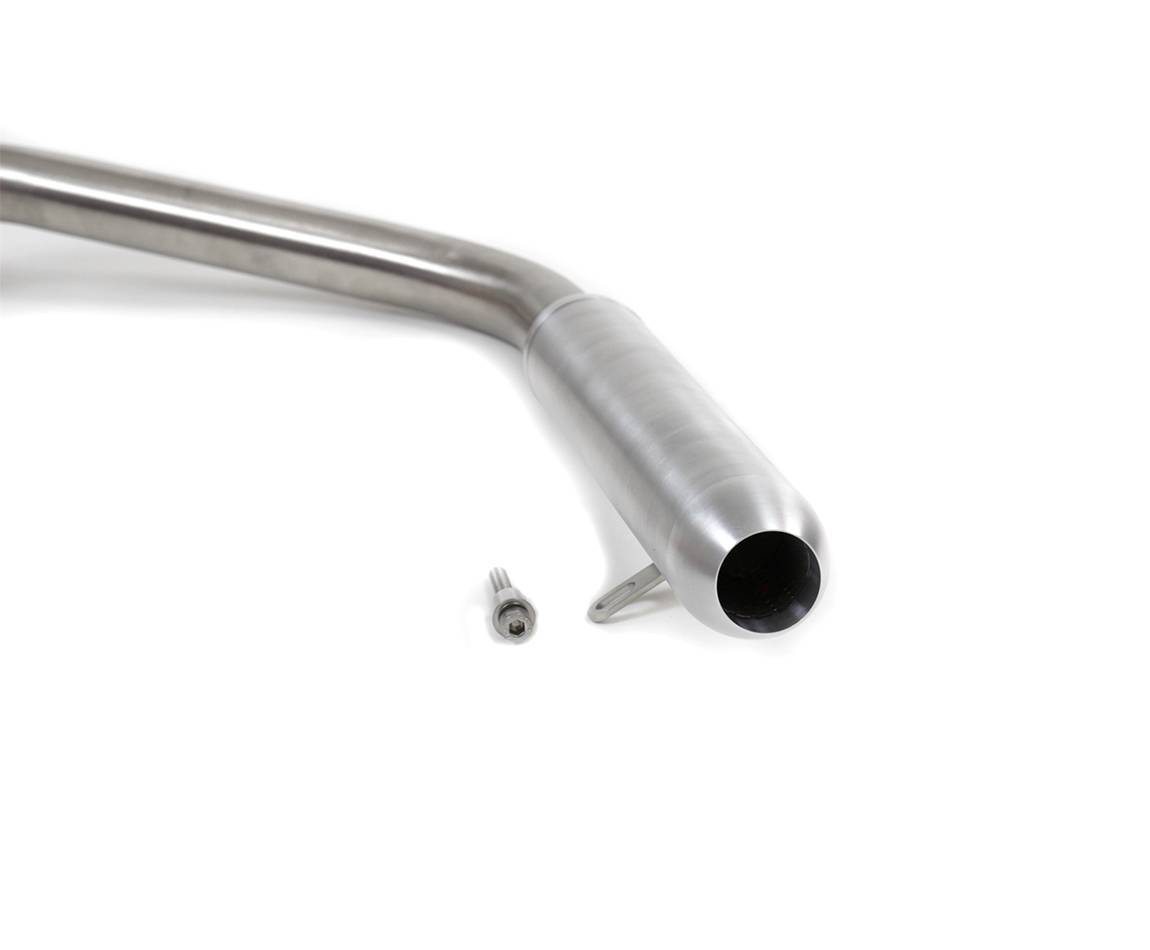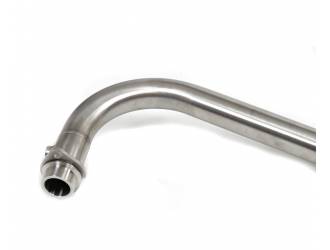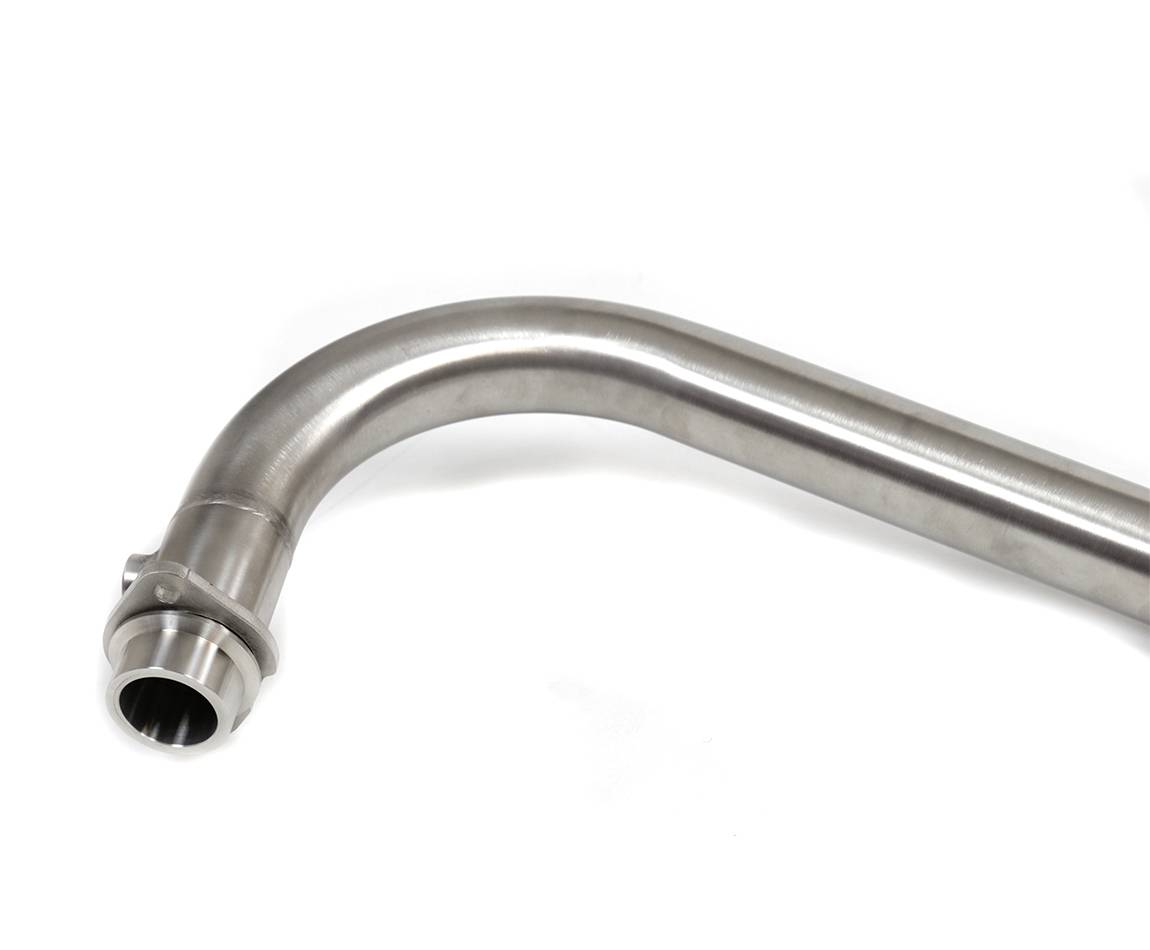 Bobber exhaust for Royal Enfield 650 Interceptor / Continental GT
Short exhaust line for Royal Enfield 650 Interceptor / Continental GT (2018-...), designed and manufactured by our craftsmen in France. The manifolds are stainless steel, the mufflers are aluminium. It provides a stronger and deeper sound than the original exhaust, but remains discreet. 
Despite the huge care we brought to making it discreet, it's not approved for road use. Available in Brushed or Full Black (matte black) finish.
Measured sound volume: 95 Db
Description
We brought a particular care to the sound provided by this exhaust system. The mufflers include baffles that offer a deep sound without reasonance. This part doesn't damage the engine performances. The sound remains discreet (less than 100Db) so you can use it for your daily ride. Shorter and more discreet, this exhaust line clearly contrasts with the original one, and will make your bike stand out from the mass. 
This exhaust doesn't include any catalytic converter. His assembly doesn't require any injection / ECU adjustment, the motorcycle will adjust it electronic settings according to the new exhaust after the first heating cycle. It's not necessary to remove the central bike stand to mount this exhaust, however we highly recommend it for aesthetic reasons.
We particularly use this part on our Royal Enfield 650 Interceptor Gallinella and Royal Enfield 650 Interceptor Street Tracker models.
Non-removable exhaust baffle. 
Pictures of the Bobber exhaust for Royal Enfield 650 Interceptor / Continental GT.
This part is compatible with the following motorcycle models (click the model for more details):
Find here the items we used on this model or what we believe fits well with your selection