Moon wheels for Triumph Bobber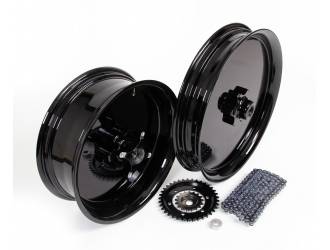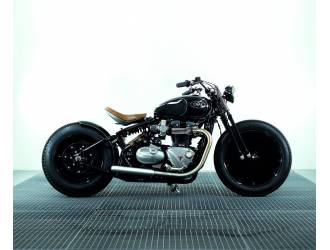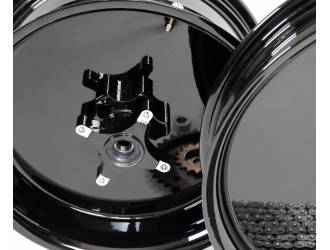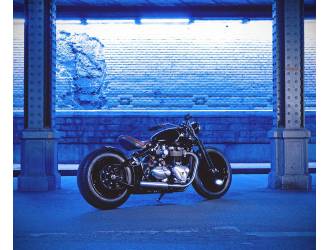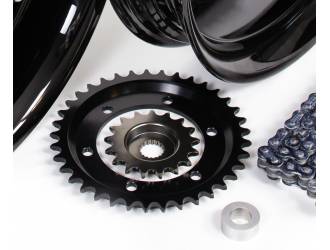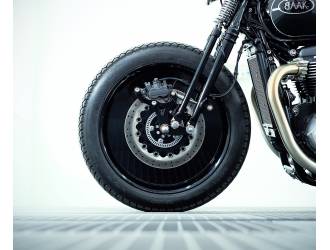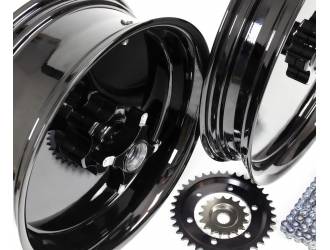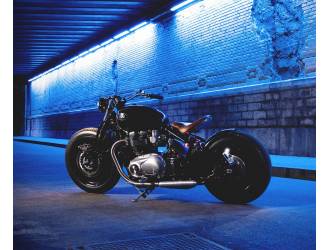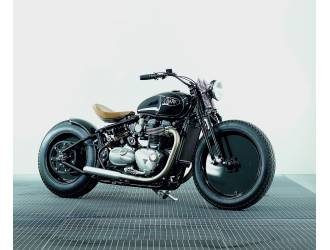 Moon wheels for Triumph Bobber
MOON wheels for Triumph Bobber 1200 (2017-...). This pair of aluminium wheels have the following dimensions: Front 3.0 x 19' / Rear 5.5 x 16'. It includes the two Moon aluminium wheels, the chain, the front and rear sprockets, the required struts. Their strong look will make your bike stand out from the mass.
These wheels will highly improve the stability of your Triumph Bobber 1200, it can't be compared to the original wheels in corners. Available in black color only.
Description
We particularly use these wheels on our Triumph Bobber 1200 MOON. It enables you mount a 180 wide tire on the rear end of your motorcycle.
Pictures of the Moon wheels for Triumph Bobber.
This product is compatible with the following models (click the model for more details):